March 19, 2019 at 9:03 am EDT | by Lou Chibbaro Jr.
Md. man arrested for murder of lesbian DJ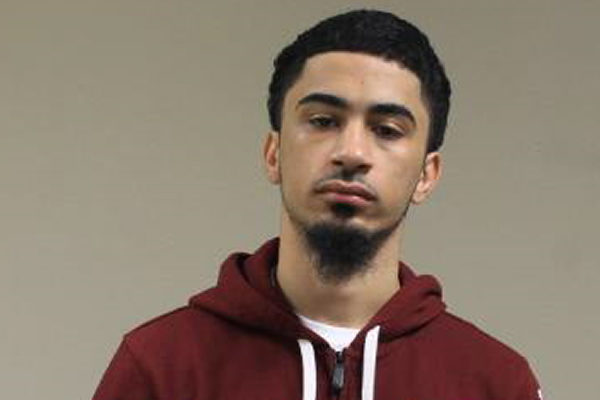 A 21-year-old Aberdeen, Md., man was being held without bond this week after being charged on March 15 with the murder of lesbian DJ Salina "Salamander" Rivera, 27, who was found shot to death three days earlier outside her residence in Hyattsville.
Prince George's County Police said they have charged Alexander Maskiewicz of the 4000 block of Ventura Way in Aberdeen with first-degree murder in connection with Rivera's death.
"On March 12, at approximately 7:55 p.m., patrol officers with the Hyattsville City Police Department were called to the 6200 block of Belcrest Road for a reported shooting," a statement by P.G. County Police says. "When they arrived, officers discovered Rivera in a walkway suffering from a gunshot wound. She was pronounced dead at the scene," the statement says.
"The preliminary investigation reveals the suspect shot the victim while attempting to rob her during an illegal drug transaction," the statement adds. It provides no further details about the drug transaction.
P.G. Police officials said the investigation into the fatal shooting continues and that anyone with information relevant to the case should call detectives at 301-772-4925.
Rivera went by the nickname Salamander, which she used and was best known for in her work as a DJ in D.C.-area nightclubs and dance events. She had been scheduled to work as a DJ at the U Street Music Hall in D.C. on March 14, two days after her death.
She announced on her Facebook page that she was scheduled to serve as a DJ in June at an event associated with D.C.'s Capital Pride.
Fox 5 News interviewed a woman who identified herself as Rivera's girlfriend who asked not to be identified or have her face shown on camera.
"She was beautiful and soft and kind hearted and strong and just and fair and understanding and all she ever wanted was peace," the girlfriend told Fox 5 News in describing Rivera.
In a posting on a GoFundMe page set up by family members to help pay for funeral arrangements, Rivera's sister, Sabrina Rivera, said friends and family members were devastated over Salina Rivera's sudden loss.
"For those who did not have the privilege of knowing my sister, she could light up any room," Sabrina Rivera said in her post. "She was the most down-to-earth human being. She was generous and fair, a true Libra as she would say," Sabrina Rivera wrote.
"We are completely devastated that [allegedly] someone so close to her would end up destroying her," Sabrina Rivera continued. "Salina was the thread that held our family together and truly the best sister that I could ever have been blessed with. We need to honor her life."