March 20, 2019 at 2:00 pm EDT | by Michael K. Lavers
Transgender Honduran activist: Migrants 'not afraid' of Trump policies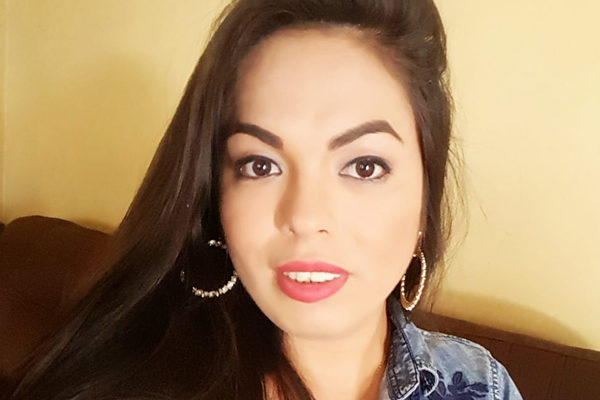 SAN PEDRO SULA, Honduras — A transgender activist in Honduras says President Trump's immigration policy has done little to deter migrants from her country who want to travel to the U.S.
"They are not afraid of the policy the president of the United States wants to put in place," Kendra Stefani Jordany told the Washington Blade on March 11 during an interview at a hotel in the city of San Pedro Sula, specifically referring to the wall that Trump wants to build along the U.S.-Mexico border. "They are going to come how they come."
San Pedro Sula, which is located in Honduras' Cortés department, is the country's second largest city. San Pedro Sula is also known as one of world's most violent cities because of violence associated with gangs and drug traffickers.
Statistics indicate San Pedro Sula's murder rate has dropped in recent years, but violence remains commonplace. Poverty and a lack of economic opportunities have also prompted thousands of Hondurans to join migrant caravans that often leave from San Pedro Sula's main bus station.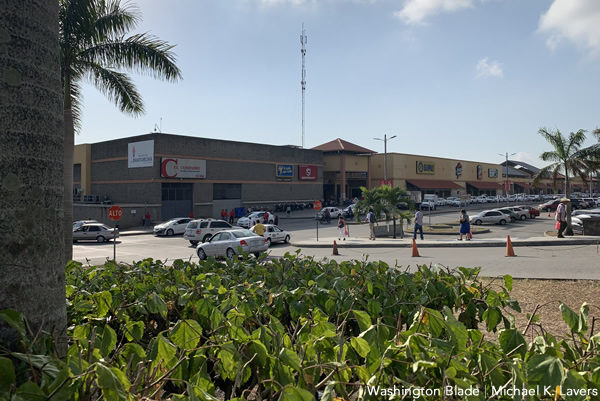 Roxsana Hernández, a trans Honduran woman with HIV who died in U.S. Immigration and Customs Enforcement custody in New Mexico in May 2018, was in San Pedro Sula before she traveled north with a migrant caravan. A gay Honduran man who is seeking asylum in Mexico told the Blade last summer during an interview in Mexico City that he fled San Pedro Sula after gang members in February 2018 raped and murdered a female friend in front of him.
"People are going to leave because they are dying of hunger," Jordany told the Blade. "There are no employment opportunities here."
Jordany also criticized Honduras' public health care system.
"I have heard testimony from women who left the country because their children were killed," she added. "They are afraid to live."
Jordany in 2017 ran for the Central American Parliament as a member of the Liberty and Refoundation (LIBRE) party.
She is the first openly trans person to ever win a primary election in Honduras. LIBRE ultimately did not add her name to its list of Central American Parliament candidates who were on the ballot in the general election.
Honduras' Supreme Electoral Tribunal declared President Juan Orlando Hernández the winner of the presidential election, despite widespread irregularities and criticism that his decision to run for a second term violated the country's constitution. The disputed election results sparked widespread protests in San Pedro Sula and in other cities across the country that left dozens of people dead.
Jordany described Hernández's government to the Blade as "illegal" and a "dictatorship."
"It is obvious," said Jordany.
Jordany noted federal authorities last November arrested Hernández's brother, former Honduran Congressman Juan Antonio Hernández, in Miami on charges that he was trafficking drugs into the U.S. for more than a decade. Jordany also told the Blade the only way Honduras can begin to address the poverty, violence and lack of economic opportunities that prompt migrants to leave the country is if Juan Orlando Hernández leaves office.
"It has to do with a change of government," said Jordany. "But (it has to be one) that places an importance on the people and not just its own interests."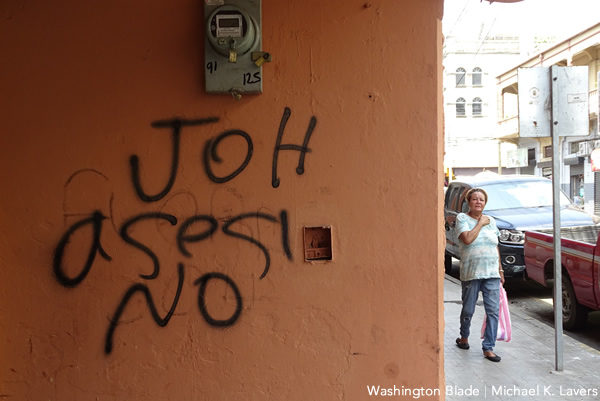 The U.S. Agency for International Development notes Honduras in 2017 received nearly $181 million in aid from the U.S. Nearly $82 million of this figure was earmarked for "government and civil society" while slightly more than $5.8 million went to "conflict, peace and security."
Trump has threatened to cut aid to Honduras and to Guatemala and El Salvador if their governments don't do more to stop migrants from leaving their countries.
Juan Orlando Hernández's government has created a series of television ads that urge Hondurans not to migrate to the U.S.
Honduran first lady Ana García last June visited a detention center in Texas amid widespread outrage over the Trump administration's policy of separating migrant children from their parents. García in a series of tweets and other public statements has urged Hondurans to remain in the country and promised them her husband's government will "look for solutions to support you."
The Honduran government has opened shelters in San Pedro Sula and in other cities across the country that are designed to provide assistance to migrants who have been deported.
Jordany told the Blade many of the Honduran migrants who have been deported are unable to speak fluent Spanish and don't have family ties to the country. She said many of them "quickly leave" Honduras.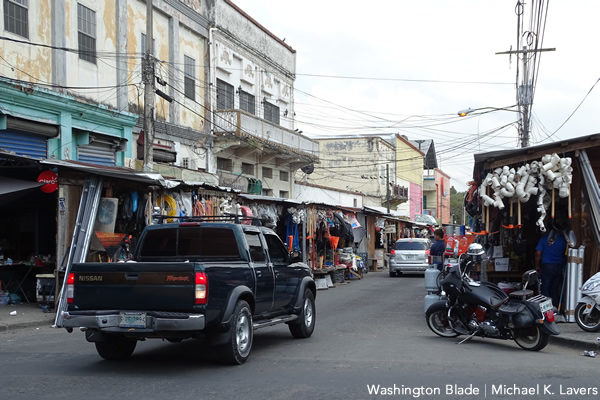 Taxi drivers and other San Pedro Sula residents with whom the Blade spoke between March 10-12 said their city is safer than it was even two years ago.
Officers with Honduras' Military and National Police — which LGBTI activists and others have accused of carrying out human rights abuses — were visible throughout San Pedro Sula when the Blade was in the city.
Jordany criticized the police for preventing hundreds of people who were traveling with a migrant caravan from crossing the Honduras-Guatemala border last October. She also said the Honduran government needs to divert some of the money it earmarks for security initiatives to fund health and education programs.
"The security tax is more," said Jordany.