April 4, 2019 at 11:30 am EDT | by Staff reports
Cannabis Culture
N.J. lawmakers delay legalization vote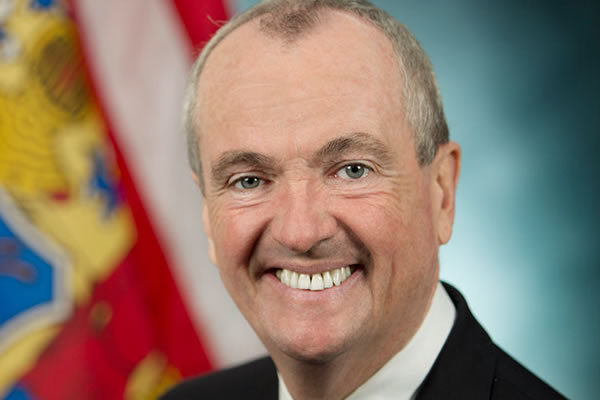 TRENTON, N.J. — Lawmakers have postponed scheduled floor votes on legislation that sought to legalize and regulate the adult use marijuana market. The delay was announced after it became unclear whether the measure possessed enough votes to pass on the Senate floor.
Despite the delay, Democratic Gov. Phil Murphy continues to back the plan, as does Senate President Stephen Sweeney. "The fight is not over," Sen. Sweeney said. "Anybody who thinks this is dead is wrong. This is not an issue that's going away. Marijuana will get passed in the state of New Jersey one way or another."
Commenting on the delay, NORML Political Associate Tyler McFadden said: "Voters and lawmakers both agree that the practice of treating marijuana consumers as second-class citizens must end. Unfortunately, legislative intransigence regarding how best to create a regulatory framework has resulted in, at least for now, a continuation of the failed policy of marijuana criminalization in the Garden State."
Medical marijuana linked to greater employment in elders
BALTIMORE — The enactment of medical cannabis access laws is associated with better reported health outcomes among older Americans and greater labor participation, according to data published in The Journal of Policy Analysis and Management.
A pair of researchers from the Johns Hopkins University School of Public Health in Baltimore and Temple University in Philadelphia assessed the relationship between medical marijuana laws and health in those ages 51 and older.
They found that those who qualified for medical cannabis access  reported experiencing less pain, and greater overall health compared to matched respondents in non-medical states. Those eligible for medical cannabis access also showed increased participation in the workplace.
"These findings suggest that access to medical marijuana through MMLs (medical marijuana laws) allows at least some older adults to better manage symptoms associated with health conditions that can interfere with productivity and quality of life," authors reported. "Our findings suggest that there are potentially important social benefits to MMLs that must be considered in policy decisions regarding medical marijuana regulation."
The findings expand upon a previous working paper authored by the pair in 2016.
Washington: Teens not using more pot after legalization
SPOKANE, Wash. — The enactment of adult use marijuana sales in Washington State is not associated with upticks in self-reported marijuana use by most teens, according to data published in The Journal of Adolescent Health.
A team of investigators from Washington State University, the University of Massachusetts, and the Colorado School of Public Health assessed trends in teen marijuana use and employment in the years immediately prior to and immediately following the enactment of retail marijuana sales (2010 to 2016).
They reported that, "marijuana use decreased significantly among working and non-working 8th and 10th graders." Marijuana use similarly declined among 12th graders who were not employed. Among 12th graders who were employed more than eleven hours per week, self-reported cannabis use increased over the study period. The study's authors acknowledged that this latter finding was not unexpected because "the workplace may expose adolescents to peer or adult coworkers' potentially unhealthy behaviors, including substance use." Authors further acknowledged that working youth were also more likely to have reported using cannabis prior to the passage of legalization.
Texas official removes hemp from controlled substances act
AUSTIN, Texas — An amendment authored by the Texas Department of State Health Services removes industrial hemp and certain hemp-derived cannabinoids from the state's controlled substances act. The order takes effect on April 5.
The order states that under Texas law, "The term marihuana does not include hemp," as defined under the provisions of the 2018 Farm Act. The language also exempts certain compounds extracted from industrial hemp from the state list of controlled substances.
In December, the president signed legislation into law amending the federal Controlled Substances Act of 1970 so that hemp plants containing no more than 0.3 percent THC are no longer classified as a schedule I controlled substance under federal law. The Act also broadens the definition of 'hemp' (Section 297A) to include "any part of the plant, including … extracts [or] cannabinoids" that do not possess greater than 0.3 percent THC on a dry weight basis. The new order comports Texas' statutes with the federal law.
Speaking to Congress in March, Agriculture Secretary Sonny Perdue  said that the Department is working to create federal hemp regulations by 2020. Under the provisions of the 2018 Farm Bill, US states that wish to license commercial hemp cultivation must submit their plan to the USDA.
Currently, there are no specific Texas statutes establishing regulations for the commercial production of industrial hemp. The state does regulate the production and dispensing of CBD, but only through a narrow medical program.
Cannabis Culture news in the Blade is provided in partnership with NORML. For more information, go to NORML.com or contact Paul Armentano, NORML Deputy Director, at paul@norml.org.