April 4, 2019 at 1:47 pm EDT | by Lou Chibbaro Jr.
Man arrested for recording videos of naked men at Fairfax spa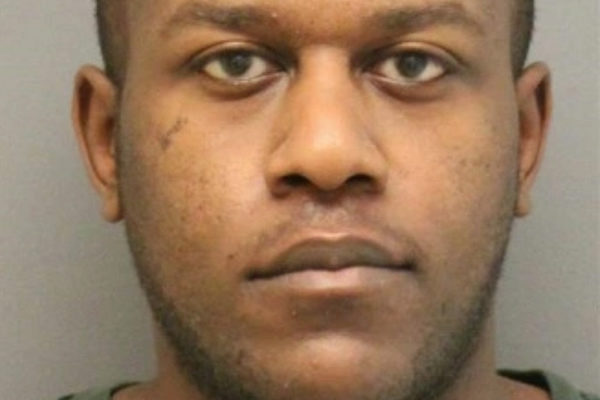 Police in Fairfax County, Va., announced on Wednesday that a 28-year-old man has been arrested for allegedly clandestinely using his phone to make videos of mostly naked men at a spa in Centerville, Va., and posting and selling the videos on a "prominent" social media site.
At a news conference at Fairfax Police headquarters, one of the lead investigators in the case said Kwame Anderson, a resident of Newport News, Va., is accused of making 152 videos of 81 male customers, including thee juvenile males, at the Spa World spa beginning in 2014.
A police statement says Anderson has been charged with three felony counts of unlawful filming of a minor, one misdemeanor count of unlawful dissemination of the videos, and one misdemeanor count of unlawful filming of an adult.
The statement says he was arrested by Newport News police at his home in Newport News on warrants obtained by Fairfax police. He is being held without bond at the Newport News City Jail while awaiting extradition to Fairfax, where he will be placed on trial, the police statement says.
"This case is yet another example and circumstance here in Fairfax County where we're dealing with inappropriate, unacceptable, and illegal videotaping occurring in a space that should be private," said Major Ed O'Carroll, commander of the Fairfax Police Major Crimes Bureau, at Wednesday's press conference.
O'Carroll said Fairfax police launched an investigation in May 2018 after a male customer at Spa World saw a video of himself in the nude that was posted online for sale on a social media site. The man notified Spa World about the video and Spa World officials immediately contacted Fairfax Police, O'Carroll said, triggering the investigation.
O'Carroll and the lead detective in the case said police would not identify the website on which Anderson allegedly posted the videos of the nude male spa customers and where he sold about 25 percent of them.
When asked at the press conference to disclose the name of the site, Detective Sameer Khan said, "I can't at this point in time, just for the integrity of the investigation. We're still investigating," he said. "But it was a very prominent social media website that these were actually posted on."
Earlier in the day on Wednesday another Fairfax Police spokesperson told the Blade he was not at liberty to disclose whether the social media site where Anderson posted the videos catered to a gay male audience or possibly a straight female audience interested in video images of nude men.
"We also recovered several videos similar in nature with 84 additional victims that were not taken at Spa World," the Fairfax police statement says. "We are working with other area jurisdictions in hopes of identifying the additional locations and victims," the statement says.
At the press conference, O'Carroll urged anyone who thinks they may have been videotaped at Spa World or another location in Fairfax to call Fairfax police to report the circumstances surrounding the incident.