April 18, 2019 at 7:57 pm EDT | by Norm Kent
Marijuana is a medicine not a menace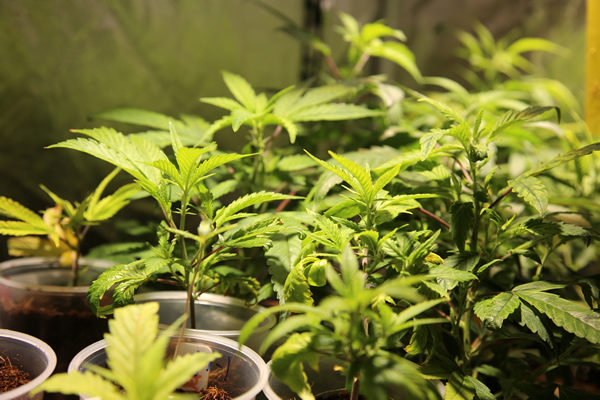 I am the past chairperson of the board of directors of the National Organization for the Reform of Marijuana Laws, based in Washington, D.C. for the past 50 years.
Our offices are on H Street, and if that stands for High, don't worry one bit. I am delighted to report that more and more Americans are coming out of the closet openly and freely about using cannabis proudly.
The medicalization, decriminalization, and inevitable legalization of marijuana has turned the corner in America. Dispensaries are populating our neighborhoods, and cannabis cafes are opening in our communities. Earth is still on its axis, and planes are still taking off on time.
If only the activists in the cannabis community had the courage of LGBTQ pioneers, the movement might have emerged sooner. You see, it was the gay community's advocates during the AIDS era that first spoke out about the medicinal properties of marijuana. Cannabis fought the wasting syndrome, stimulating appetites and improving a patient's health.
Unfortunately, for decades, archaic and unconscionable cannabis laws criminalized innocent behavior and denied HIV patients medicine. The laws also discriminated against racial minorities and unjustly incarcerated hundreds of thousands of our countrymen wrongly. A new day has dawned.
Today's cannabis consumers cross political parties, generational lines, and sexual identities. We are opening businesses, not posting bail. We are starting corporations, not fighting incarceration. We are energizing economies with entrepreneurs, transacting sales at retail counters, not negotiating deals in dark alleys.
As we research and expand the medical dimensions of cannabis, we have also discovered marijuana is a useful treatment for treating patients living with HIV, PTSD, cancer, arthritis and a host of other illnesses. From dealing with seizures to glaucoma, cannabis has proven itself to be a medicine, not a menace.
Yes, good weed also gets you high. It is supposed to. Cannabis consumers know that colors become brighter, food tastes better, and sex can be more satisfying. That's OK. The choices you make to derive pleasure should be your right, not a crime.
The legitimate powers of government should reach no further than controlling acts that are injurious to others. Pot never should have been criminalized. Outside of making North Dakota a state, locking people up for smoking weed was one of the dumbest things our government has ever done.
Federal law still declares cannabis has "no medicinal value." In dozens of states and countless communities across the country, this places new dispensaries and cannabis entrepreneurs in constant legal jeopardy. We can't let that go on. It's a continuing injustice.
Even worse, while 32 states have moved progressively toward a new day of decriminalization, there are still many zip codes that have not. We cannot afford to celebrate on the shore while people are still being swallowed up in the ocean. There are legal initiatives still to be won.
Earlier this year, a conservative Republican Florida congressman, Matt Gaetz, partnered with New York's Democratic Congresswoman Alexandria Ocasio-Cortez to propose revising federal cannabis laws. If polar political opposites can come together, so can we all.
Ultimately, the right to consume cannabis should not even be made by a lawmaker in the state house. It's one you have the right to make in your own house. You see, it's never really been about the pot. It is about the right you as an adult should have to make decisions about what to do with your own body.
The pursuit of happiness is a constitutional right, not a legislative grant.
Whether you put a pizza pie, a penis, or inhale pot into your lungs, it should be your choice, not a lawmaker's. Nothing less than your inalienable right to free choice is at stake. Don't let anyone tell you otherwise.
Norm Kent is publisher of the South Florida Gay News.