April 17, 2019 at 2:00 pm EDT | by Mara Keisling
On Give OUT Day, consider the fight for trans equality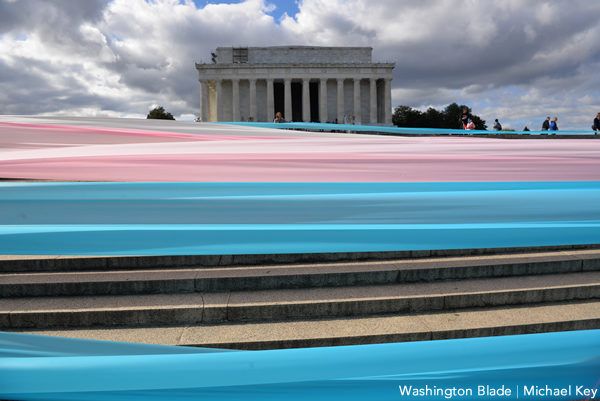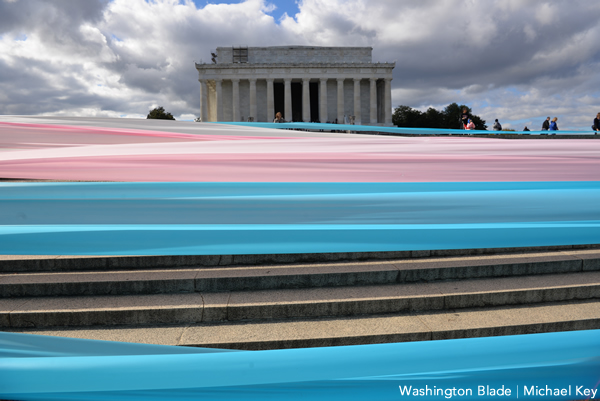 The chaos, confusion, and cruelty of the Trump administration can often feel unprecedented. Its frequent attacks on the rights of transgender people—from our ability to serve in the military to our right to equal education and employment—stand out for their reckless disregard for the law and their complete dismissal of morality and common sense. Particularly compared to his predecessor, who was the most pro-transgender president in history, Trump's policies are a step backwards for our progress as a community, a society, and as a nation.
The National Center for Transgender Equality (NCTE) is committed to fighting, delaying, or preventing every anti-transgender move by this administration. Since the 2016 election, we have been amazed at the show of support from so many across the civil rights community, including from donors big and small, many of whom are eager to push back against this president at every turn. But we also know our imaginations and goals must surpass this administration or any single president. 
This April 18 is Give OUT Day, the only national day of giving for the LGBTQ community. This year, we're asking you to help us build an equitable and stable post-Trump future for nearly 2 million transgender Americans.
Back in 2015, we conducted the U.S. Transgender Survey (USTS), which surveyed the experiences of nearly 28,000 transgender people and remains the largest study of transgender Americans to date. The study portrayed a community in need of radical change and support, facing discrimination in most every part of our lives. According to our study, transgender people were twice as likely to live in poverty and three times as likely to be unemployed as the general population. One in three had experienced homelessness, and one in eight had experienced it in just the prior year.
While we knew much of this—based on the findings of a prior survey in 2009 and the consistent stories of prejudice and bias told to us by our community—the USTS has been transformational to our work as a policy organization. It made clear the necessity of our work in Congress and in state legislatures around the country, as well as educating the public on the hardships and strength of transgender people persecuted for being who they are.
As we prepare for the 2020 USTS, it is crucial to remember that many of those hardships—from discrimination in housing and employment to abuse in our nation's criminal justice system—came long before this president. And while his policies are threatening and damaging, we must have higher aims than merely taking our community back to 2016.
This year will mark the 50th anniversary of the famed Stonewall riots, a riot against police harassment led by transgender women of color and sex workers. Many commemorations of this event are likely to focus on how much has changed, ranging from the 21 states that have enacted explicit laws banning anti-LGBTQ discrimination to the victory for marriage equality at the Supreme Court. At NCTE, we celebrate these wins, but are also deeply concerned with how much work is still left to be done to protect the most vulnerable members of our communities.
This includes reforming police departments nationwide to end the targeted profiling and harassment of Black transgender women, as well as the full decriminalization of sex work. It includes the reform of federal and state prisons, where transgender people are more likely to be locked up and face extreme rates of sexual and physical violence.
The president has worsened many of these problems by shutting down civil rights investigations and spreading misinformation about transgender people. We at NCTE are keeping track of everything he breaks and determined to fight him at every step and fix everything he breaks. But the compounding issues of violence, racism, and transphobia did not suddenly materialize when he entered office, and they're unlikely to evaporate when he leaves office.
While we are ready and willing to counter this president, we must also look above and beyond this administration and its harm to broader, societal issues of prejudice and inequality. This Give OUT Day, as donors and supporters look once more to sustain lasting change, it's more important than ever we look to our history to understand our present and build a more equitable future. We haven't come this far to only come this far.
Mara Keisling is executive director of the National Center for Transgender Equality.