April 17, 2019 at 1:21 pm EDT | by Kevin Naff
MSNBC's Elise Jordan has twisted view of gay history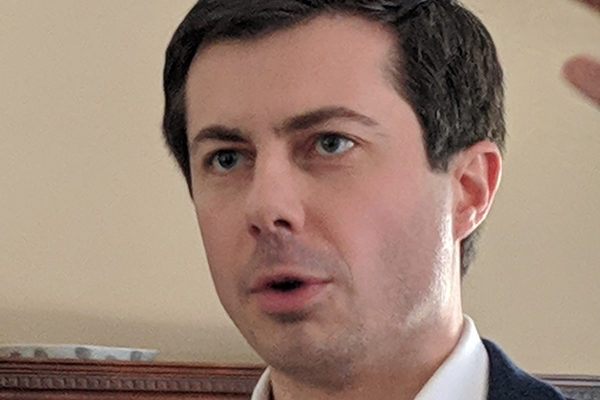 MSNBC political commentator Elise Jordan should know that Words Matter. After all, that was the name of her ill-fated podcast.
On Wednesday's "Morning Joe," Jordan and company were discussing Pete Buttigieg and an ugly incident yesterday in which two hecklers interrupted him, invoking Sodom and Gomorrah, two cities destroyed according to the Bible for their sins.
Jordan, who worked in the George W. Bush administration and bills herself as a Republican strategist, praised Buttigieg's handling of the anti-gay protesters. In describing Buttigieg and his sexual orientation, she said, "It's not his story, it's a side note to who he is."
She added that being gay "should not be an issue" and marveled at "how far we've come from the early 2000s … when it comes to equal rights for all Americans."
Let's unpack this mess.
First, Buttigieg has not indicated in word or deed that his sexual orientation is a "side note." He has embraced his husband on the campaign trail and this week talked openly with Rachel Maddow about his experience coming out late in life, in a remarkably moving interview. I'm guessing Jordan wouldn't describe her sexual orientation as incidental or a "side note." It's a fundamental part of anyone's identity, perhaps the most important part as it dictates whom you love.
Second, to suggest that Buttigieg's sexual orientation "should not be an issue" is naïve at best, as evidenced by the protesters, who will only grow more aggressive as Mayor Pete gains in the polls. It is an issue, a big one. Having our first openly gay presidential contender, who's raising millions of dollars, surging to third place in several recent polls and garnering wall-to-wall media coverage is a big deal.
Third, and most infuriating, we do not need a lecture about equality in America from a woman who worked for and enabled the Bush administration's attacks on the LGBTQ community. Bush and his aides, including closeted gay campaign manager Ken Mehlman, cynically ran the 2004 campaign on the backs of gay Americans. They pushed constitutional amendments banning same-sex marriage onto the ballot in 11 swing states as Bush bashed our relationships in his State of the Union address.
Jordan has an amnesiac view of this history and, sadly, no one on the "Morning Joe" panel pointed out the lunacy of a Bush staffer lecturing the rest of us about equality. Jordan should remember that words matter and perhaps offer an apology for her role in enabling an administration with an undeniably hostile record on equality. Next time, a fellow panelist on the show should make sure commentators are not engaging in revisionist history when dissecting the important and groundbreaking campaign of Pete Buttigieg.