April 19, 2019 at 9:58 am EDT | by Peter Rosenstein
Bernie Sanders destroying Democrats' chances in 2020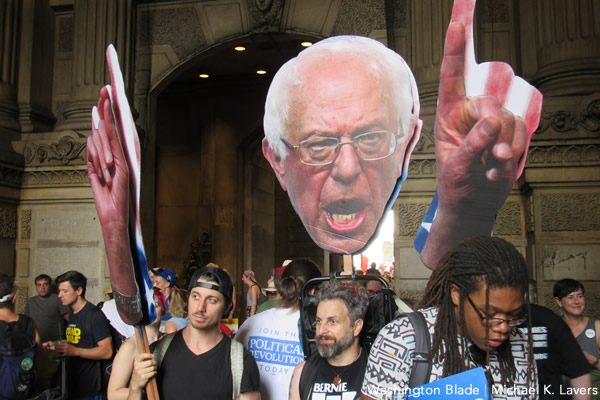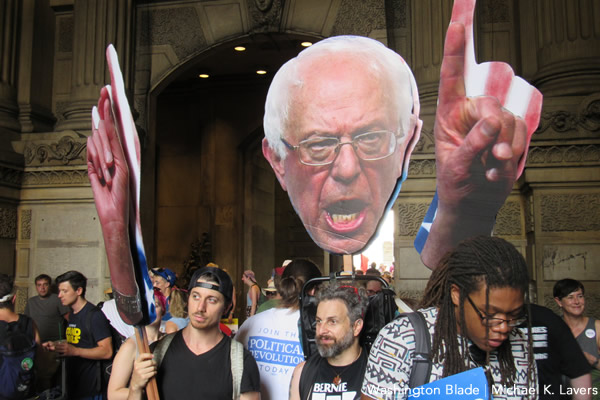 Sen. Bernie Sanders introduced a new version of his Medicare-for-All bill, which he and everyone else knows is going nowhere. This year's version has even fewer co-sponsors than the one he introduced in 2017.
What is frustrating is 2019 is the lead up to the presidential primaries and the far-left of the Democratic Party is pushing candidates to jump on the bandwagon with bills like this threatening them with withholding support if they don't. So a number of the senators running have become co-sponsors of a bill they know is dead on arrival including Kirsten Gillibrand, Kamala Harris, Elizabeth Warren, and Cory Booker. Since co-sponsoring they all seem to be backing off in more nuanced statements. There is an alternative that Beto O'Rourke, Amy Klobuchar and others like Pete Buttigieg are closer to supporting called Medicare for America. It shares the long-term goal of universal healthcare but starts with a public option for all those currently uninsured to enter Medicare and doesn't force those happy with their current plan into it. The goal is to make the public option attractive enough over time for people to voluntarily move toward it. 
Pandering to Sanders is wrong and misreads the general electorate. The Sanders bill ends private insurance in four years without any clear way to pay for a public plan. Today nearly 60% of Americans are covered by employee insurance plans. Medicare is a plan for seniors covered by taxes people pay throughout their careers; even then it isn't free. People pay for it after age 65 and it covers only 80% of their healthcare costs. To cover the rest they must purchase additional insurance from a private insurer. They also pay extra to cover drugs and Medicare doesn't cover dental or vision insurance, which many have through their employer. Add to that estimates it will eliminate up to 1.5 million well-paid jobs in the insurance industry and Sanders has no adequate answer on how to replace them.
There is a plan to fix the Affordable Care Act proposed by Democrats in the House of Representatives, under the leadership of Nancy Pelosi, who understands if we force Republicans to vote on a series of these bills they get into trouble with the electorate when they don't support them. The first three coming to fruition include: Expanding the tax credits available under the law, both reducing costs for lower-income families and expanding eligibility so middle-class Americans can receive federal assistance; creating a national reinsurance program to offset high medical bills for insurers and thereby keep premium increases in check; and rolling back Trump actions expanding skimpier health insurance plans that gave states the freedom to undermine the law's benefits requirements and reducing enrollment outreach funding.
Passing these and others ensuring people with pre-existing conditions can get affordable healthcare insurance; reducing drug prices; and making sure they can keep their children on their plan until the age of 26 is a much better plan than campaigning on the Sanders bill, which everyone knows will not pass anytime in the foreseeable future. Democrats doing what the Speaker has proposed will keep the pressure on Republicans in one area that helped them win the House in 2018. Even if these bills don't pass the Senate they make it clear to Americans what they will get if they give control of government back to Democrats.
Don't misunderstand me. I am for Universal Healthcare and a single payer system. But the reality is everyone knows that won't pass at this time. Proposing and campaigning on something that threatens taking away private insurance from nearly 200 million Americans without any real plan to pass a replacement hands Republicans and Trump an issue that they will easily exploit. Some call it a bold move, I call it a dumb move.
What Democrats should avoid doing is what Republicans did in 2016 when they promised to rescind and replace the ACA and found out they couldn't agree among themselves on how to do it. That is what a focus on Sanders' bill by the electorate would end up like if Democrats take back the government. There is no agreement among Democrats today to pass such a bill made clear by the meager 14 co-sponsors on Sanders' bill.
Let's be bold but if we are to win in 2020 we can't be so bold we get ahead of the voters and lose their support. Sanders has thus far opposed the House leadership plan to fix the ACA. Democrats cannot allow him to once again take us down a garden path and sabotage our chances leading to defeat in 2020. 
Peter Rosenstein is a longtime LGBT rights and Democratic Party activist. He writes regularly for the Blade.