April 23, 2019 at 11:02 am EDT | by Peter Rosenstein
Impeachment: Is it worth the time and effort now?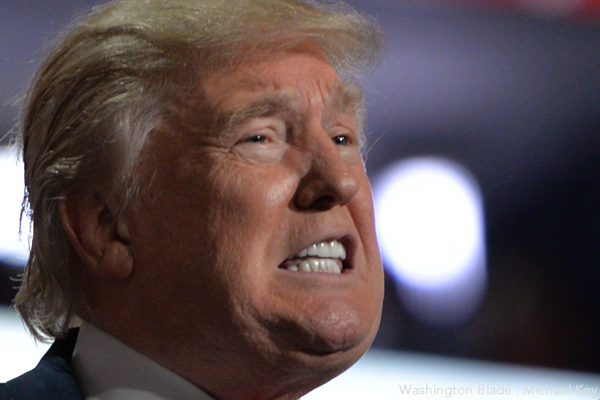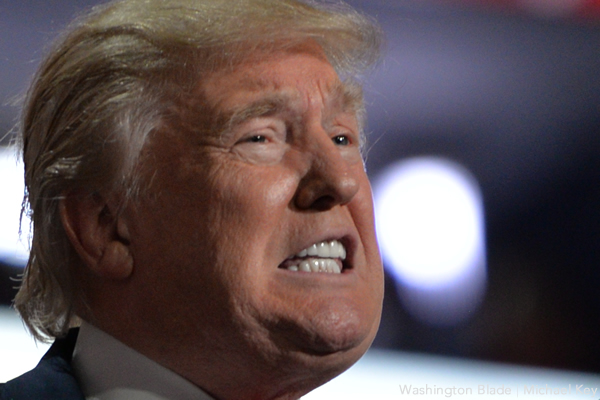 The act of filing Articles of Impeachment is the role of the House of Representatives should they decide to do it. There is a continuing debate as to whether this is worthwhile at this time. Clearly, Donald Trump deserves to be impeached and the nation would be best served if he were convicted and removed from office.
But to impeach a president requires not just a vote in the House to enact Articles of Impeachment but a two-thirds vote of the Senate to convict. Rational people looking at the current make-up of the Senate must agree that will not happen.
When Articles of Impeachment were filed against Bill Clinton in 1998, some of the initial charges failed to get the needed votes in the House and eventually they voted to impeach Clinton for lying under oath and on obstruction charges. The Senate after a trial by a vote of 55 for impeachment and 45 against was not able to convict as 67 votes are needed to convict in the Senate. Again it is clear today with Trump's sycophants in the Senate there is no way 20 Republicans would join with Democrats to convict Trump on any charges. What that would mean is prior to the election, Trump would once again have headlines and be able to say he was cleared of wrongdoing and exonerated. Many, even those who would like to impeach, question if giving him that opportunity is worth it. We must ask what a trial in the Senate, if we could get that far, would accomplish. Will anything new be brought out by such a trial and convince even one Trump voter to not vote for him?
It seems impeachment, though tempting, at this time would be an exercise in futility and Democrats' time would be much better spent working to pass good legislation in the House and focusing on defeating Trump and other Republicans at the polls in November of 2020. There are many issues and charges potentially still pending against Trump and his minions. Some sealed indictments await action and New York State is looking to file charges. There are issues that could still be brought to fruition and he could be criminally charged and face trial once he is out of office if we can defeat him in 2020. New York State is looking at tax evasion issues.
Many are disappointed in how Mueller ended his investigation and of course how Attorney General Barr, clearly a Trump sycophant, chose to interpret Mueller's report. I hope Rep. Jerrold Nadler (D-N,Y,), chair of the House Judiciary Committee, will bring Mueller, Barr and many of the people who spoke to the Special Council to testify in front of his committee under oath. Let that committee keep the focus on what they said and how the investigation clearly implicated Trump. Mueller decided to lay out the facts but not to make a determination on obstruction; not because he didn't have enough to present to a jury, but because he determined Department of Justice policy precluded him from making a determination unless he was able to conclude there was no crime, which he could not conclude.
The political role of the Congress is clearly different. Barr was clearly acting for Trump and not the nation when he determined there was no obstruction. We all know Barr determined this long before he saw the Mueller report in the paper he wrote. Trump won big when he got Republicans to confirm Barr as his attorney general. So let the Judiciary Committee do its work and there is plenty to do before there is a final decision on whether impeachment is the way to go.
While the Judiciary Committee is doing its work, the rest of the Democrats in the House should be working on passing legislation. They don't need Sen. Elizabeth Warren telling them what to do. Democrats need to show the voters what they will get if they return full control of the Congress, both the House and the Senate, along with the White House to them. The issues they need to work on include immigration with a focus on Dreamers; infrastructure; fixes to the Affordable Care Act; tax reform; climate change; voting rights; the Equality Act, and a myriad of others. These are the issues voters in 2020 will be basing their decisions on. Democrats need to bring out every voter who thinks Trump is a disgusting lying SOB and an embarrassment to the nation. There are enough voters who already think that. It is the issues I mentioned not impeachment that will likely get them to the polls.
Peter Rosenstein is a longtime LGBT rights and Democratic Party activist. He writes regularly for the Blade.