April 20, 2019 at 9:32 am EDT | by Joey DiGuglielmo
Etheridge extols pot virtues on new record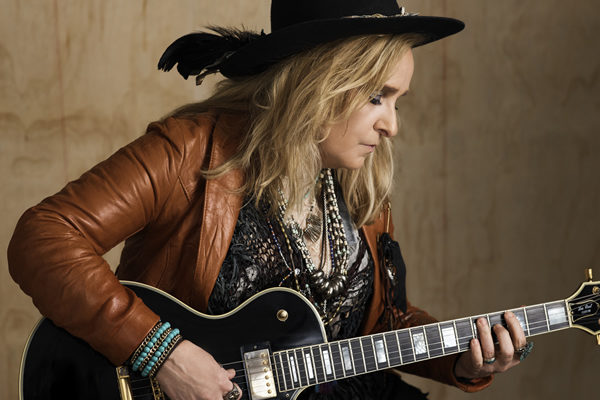 Melissa Etheridge is easy to take for granted. She's sturdy, reliably good and one of not many '90s hitmakers still releasing new music on a regular cycle.
Her new release "The Medicine Show," her 15th studio album and third on her own label, is full of big melodic choruses; churning, easy-on-the-ear mid-tempo lite rock cuts; punctuations of harder, tougher rock edges and logical (some might say predictable, but they largely work) chord progressions. It's a surprisingly melancholy record, not quite as heavy overall as her 2014 release "This is M.E.," but more in that vein musically than 2012's slinkier, more soulful project "4th Street Feeling."
Her last album, 2016's covers album "MEmphis Rock and Soul" was a pleasant detour; now Etheridge is back to her own songwriting with these 11 solid cuts. A Target-exclusive edition — not available to critics — has two bonus cuts. She opened her tour this week in Los Angeles and plays Wolf Trap June 25 with Pat Benetar and Neil Giraldo.
Things get off to a rollicking start with the hard rocking title cut. It's a little inane and lyrically repetitive — the hooks are based around nursery rhyme phrases like "high-ho, high-ho" and "E-I-E-I-O" — but it accomplishes what it sets out to do getting the record off to a bold start with rock thunder and a strong ear worm.
Etheridge says in press copy for the record, it's about many things.
"Calling the album 'The Medicine Show' puts straight up, front and center, that this is about health, wellness, cannabis, this new thought, new paradigm, however you want to talk about it, however you want to understand it. It influences every song on the album. We're not afraid of this any more. We've come a long way."
For this project, Etheridge reunited with John Shanks, a producer she worked with on three previous projects — "Breakdown" (1999), "Lucky" (2004) and "Fearless Love" (2010). Shanks brought in drummer Victor Indrizzo, bassist Chris Chaney and keyboardist Max Hart. The sessions were done mostly live in studio giving the album a fresh, lived-in feel.
Many of the standout cuts are mid-tempo, hummable rockers. "Wild and Lonely" is catchy, moody and finds Etheridge's trademark raspy vocals sounding as good and unrestrained as ever. "Shaking," another rock cut, is punctuated by a thundering, five-beat drum pattern. "Love Will Live," one of the harder rocking cuts, is straightforward and solid and "Woman Like You" is equally catchy and melodic.
Things slow down only twice — "I Know You" starts off as a strings-and-piano ballad but gets big and passionate by its end as does "Here Comes the Pain." The record closes with "Last Hello," a more melancholy cut on which Etheridge sings of loss: "this day will end and oh I miss you/I will rise again and oh I miss you/I'll find the strength within/to shout never again/wish I could see my friend/Oh I miss you."
There's not a lot of lyrical specificity, but Etheridge says the song is dedicated to survivors of the Parkland school shootings. Elsewhere, she says the album hints at the opioid crisis, national anxiety, cannabis and more.
The record works much the same way Sheryl Crow's 2017 return to form album "Be Myself" worked — "The Medicine Show" is a bit of a '90s throwback but in a good way. Several cuts feel like they could almost have been outtakes from her classic records like "Yes I Am" (1993) or "Your Little Secret" (1995). It's classic Etheridge but with a new twist and its consistency and listenability make up for any ground it doesn't break.