May 21, 2019 at 1:13 pm EDT | by Mariah Cooper
Out Magazine EIC Phillip Picardi considering exit over freelancers' pay dispute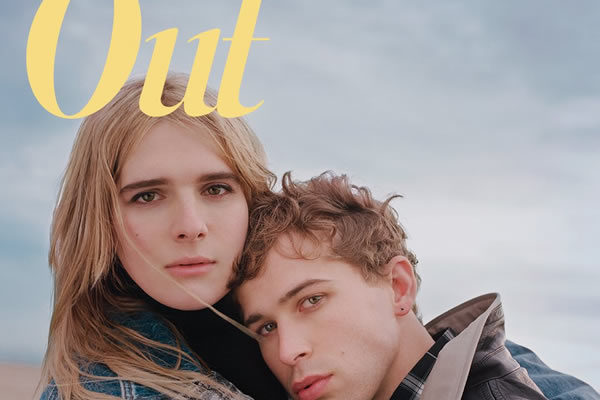 Out Magazine editor-in-chief Phillip Picardi is considering resignation amid a massive pay dispute between Pride Media and its freelance contributors.
Freelancers have been awaiting compensation for months. In February, the New York Times reported that more than 40 writers, photographers and editors had not been paid more than $100,000 for their work. 42 freelancers wrote an open letter on Mediumdemanding Pride Media, the company that owns the LGBT publication, to "pay us now." Contributors also took to social media to air their grievances with Pride Media under the hashtag #OutOwes.
The issues arose when Out magazine was outsourced to independent production company McCarthy LLC and Grand Editorial, a company created by former Out magazine editor-in-chief Aaron Hicklin, to manage payments. In 2017 Hicklin sold Grand Editorial to McCarthy making the production deal between McCarthy and Pride Media. McCarthy says Pride Media violated its contract resulting in the company owing McCarthy thousands of dollars. Pride Media countered back with a lawsuit claiming McCarthy's owner Evanly Schindler's criticisms led to a loss in advertisers.
Picardi, whose career blossomed under his mentor Anna Wintour, left Condé Nast Inc.'s LGBT publication Them and took over as Out's editor-in-chief in August 2018. In January, Picardi stated that he was "unaware of the full extent of this situation" when he took over as editor-in-chief.
"I entered this position unaware of the full extent of this situation but remain optimistic about and committed to its resolution. My team and I stand together in rebuilding this brand on a foundation we can all be proud of," Picardi wrote in a tweet.
According to the Daily Beast, Picardi has threatened to leave his position if freelancers aren't compensated.
"Phillip told Adam [Levin Pride Media CEO] that he couldn't continue to work for him when he was exploiting queer people for their labor," a source told the Daily Beast.
Wintour reportedly suggested Picardi "hire a lawyer," according to a source at the Daily Beast.
Pride Media recently went through another shakeup when its CEO Nathan Coyle resigned to become head of the Ford modeling agency in April.