May 21, 2019 at 1:34 pm EDT | by Mariah Cooper
Alabama Public Television won't air gay wedding episode of 'Arthur'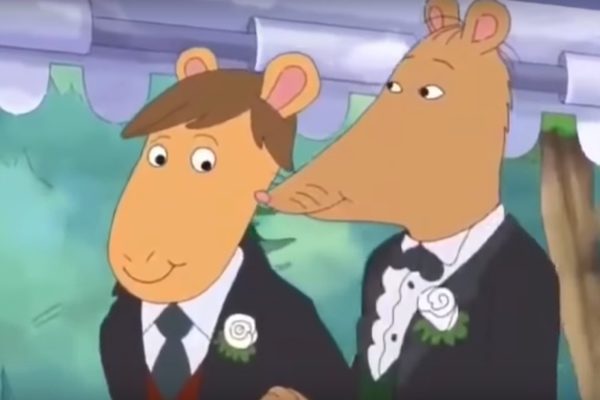 Viewers in Alabama won't be able to witness the wedding of Mr. Ratburn and his partner Patrick on the cartoon series "Arthur."
Alabama Public Television won't air the episode "Mr. Ratburn and the Special Someone," which is the premiere of season 22. In the episode, Arthur's teacher Mr. Ratburn marries aardvark and local chocolate shop owner, Patrick.
The episode aired on May 13 but Time reports that APT declined to air the episode when they heard about its content. Instead, the station aired a rerun.
"The vast majority of parents will not have heard about the content, whether they agree with it or not," Mike McKenzie, director of programming at APT, said in a statement to NBC News. "Because of this, we felt it would be a violation of trust to broadcast the episode."
APT doesn't have any plans to air the episode in the future. The station also refused to air a 2005 episode of "Postcards from Buster," a spin-off series of "Arthur," that included a lesbian couple.