May 24, 2019 at 7:12 am EDT | by Valerie Blake
Greener grass and other falsehoods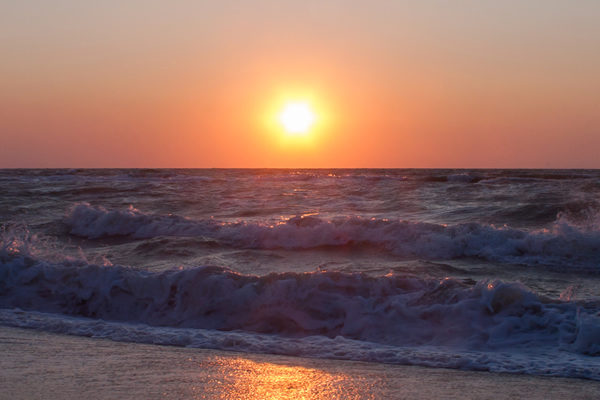 The late Erma Bombeck was a nationally syndicated humor columnist writing "At Wits End" beginning in the mid-1960s. In 1976, she wrote a book entitled "The Grass is Always Greener Over the Septic Tank." It followed a young couple who left the city for what they thought would be an easy life in the suburbs, and the comical problems they faced. This is where my story begins.
In May 2018, I put my beach house, Chez Soleil, on the market. I am under contract by July 25 and during the home inspection, I learn that my septic tank has failed. Now, I'm a city girl with a little bit of the suburbs in me, just like the book, so I have no idea what to do about it.
Thankfully, my colleagues, Anh Boesch and Marilyn Emery, tell me about the Chesapeake Bay Restoration Fund under the jurisdiction of the Maryland Departments of Health (MDH) and the Environment (MDE). Under certain conditions, they will finance the replacement of my septic system with a grant.
7/30/18 – I contact MDH and learn that grant money is available. My house is in the critical area and gets first crack at the funds. I submit forms to start the process and they send me a list of 78 local contractors who do septic work.
8/13/18 – By now, eight installers have viewed the premises and declined the job. The lot is too small, the road is too narrow, the retaining wall prohibits use of their excavation equipment. Little things like that.
8/22/18 – Stephen Hayden of Paul Hayden Plumbing agrees to do the job and meets with the sanitarian from MDH. The job will require holding tanks instead of a septic system. MDH says tanks are not covered by the grant. I must remove the retaining wall I built three months earlier. My beautiful deck overlooking the water must come down.
Stephen finds a mason for the retaining wall and verifies that I can get the grant because of the size of my yard (hooray!). After three false starts, Stephen locates a contractor and asks him to verify that county code will allow the deck to be reinstalled. Contractor doesn't know but accepts the challenge.
10/25/18 – With both contractors finally hired, MDH sends me a list of requirements to secure the grant. No, I can't just hire Stephen, who has been working on this with me since August. I need three bids to install the holding tanks, which I can't get until I received the specifications from MDE.
11/7/18 – Specifications arrive. Christmas comes and goes before I can get other bidders even remotely interested in the job. Several don't answer the phone or call me back. One will bid but is unavailable for six months. Another needs permission to bring his equipment across the neighbor's front yard. Five voicemails to the neighbor yield no results.
1/3/19 – Happy New Year! I am finally able to submit three bids to MDH, which approves them six days later. I select Stephen Hayden again.
1/25/19 – Construction permit arrives, and I learn that I have been approved for a $20,000 grant, which will pay for about 60 percent of the job. Work must be completed within 45 days. Stephen has four customers ahead of me. Building inspector says we must have a structural engineer approve the deck plans.
3/20/19 – The deck contractor sends plans with the engineer's approval to me. Steps to the deck are drawn in the wrong place. He says it won't matter because "everybody just draws plans by hand and permits are fast-tracked on Wednesdays." Then he goes on vacation.
3/22/19 – Holding tanks arrive with faulty lids and must be reordered. MDH approves an extension of time for completion of the job. Extraordinarily patient buyers cancel the contract and I pour myself a Scotch and water.
4/22/19 – After two weeks of rain delays the job begins, and tank installation is complete four days later. The mason reinstalls the retaining wall the following week. Where's the deck guy?
5/6/19 – Mr. Deck sheepishly tells me that we will need a full set of architectural plans drawn after all, and we must run everything by MDE for approval. No fast-tracking for this gal.
5/24/19 – Still waiting. Still drinking. Whatever happens, the next buyer will get a fully renovated, water view cottage, with a new septic system, retaining wall, and deck.
And I will never buy a house on a septic system again, no matter how much greener the grass is.
Valerie M. Blake is a licensed Associate Broker in D.C., Maryland and Virginia and Director of Education & Mentorship at RLAH Real Estate. Reach her at 202-246-8602, DCHomeQuest.com, or follow her on Facebook at TheRealst8ofAffairs.