June 22, 2019 at 2:11 pm EST | by Staff reports
Cannabis Culture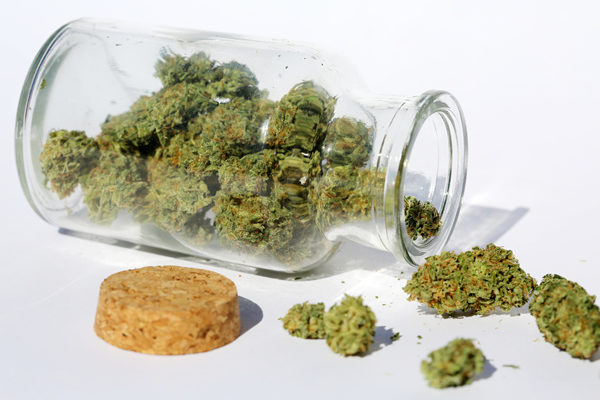 THC levels not correlated with driver impairment: study
The presence of THC in blood is not a consistent predictor of either driver performance or impairment, according to the conclusions of a new Congressional Research Service report assessing cannabis and psychomotor performance.
The report acknowledges: "Research studies have been unable to consistently correlate levels of marijuana consumption, or THC in a person's body, and levels of impairment. Thus, some researchers, and the National Highway Traffic Safety Administration, have observed that using a measure of THC as evidence of a driver's impairment is not supported by scientific evidence to date."
It further reports that data is "conflicting" with regard to whether marijuana usage plays a substantial role in traffic accidents, noting, "Levels of impairment that can be identified in laboratory settings may not have a significant impact in real world settings, where many variables affect the likelihood of a crash occurring."
It concludes: "There is as yet no scientifically demonstrated correlation between levels of THC and degrees of impairment of driver performance, and epidemiological studies disagree as to whether marijuana use by a driver results in increased crash risk. … Based on current knowledge and enforcement capabilities, it is not possible to articulate a similarly simple level or rate of marijuana consumption and a corresponding effect on driving ability."
The findings are consistent with prior studies by the National Highway Traffic Safety Administration and others reporting that the presence of THC in blood, particularly at low levels, is not consistently correlated with either psychomotor impairment or crash culpability.
Six states – Illinois, Montana, Nevada, Ohio, Pennsylvania, and Washington impose various per se limits for the presence of specific amounts of THC in blood while 12 states (Arizona, Delaware, Georgia, Illinois, Indiana, Iowa, Michigan, Oklahoma, Rhode Island, South Dakota Utah, and Wisconsin) impose zero tolerant per se standards. In those states, it is a criminal violation of the traffic safety laws to operate a motor vehicle with any detectable levels of THC in blood. Colorado law infers driver impairment in instances where THC is detected in blood at levels of 5ng/ml or higher.
Veterans substituting cannabis for alcohol, drugs
PALO ALTO, Calif. — Military veterans who participate in a state's medical marijuana access program frequently substitute cannabis for alcohol and other controlled substances, according to data published in The American Journal of Drug and Alcohol Abuse.
A team of investigators from Palo Alto University in California, Harvard University, and the Perelman School of Medicine in Philadelphia surveyed marijuana use patterns in 93 U.S. military veterans participating in a medical cannabis collective.
Nearly 80 percent of respondents reported using cannabis "to treat both physical and mental health symptoms." Respondents were most likely to report consuming cannabis therapeutically to mitigate symptoms of chronic pain (69 percent), anxiety (66 percent), post-traumatic stress (59 percent), and depression (56 percent).
More than 60 percent of respondents said that they consumed cannabis as a substitute for other illicit or licit substances, particularly alcohol. Nearly half of all respondents said that they use medical cannabis in place of other prescription medications.
Authors concluded, "The current study also confirms the findings of previous studies that have documented a trend in substitution behavior, where cannabis is substituted for other drugs, which, if associated with reduced harm, could be beneficial for overall health."
Nevada bars employers from bias against cannabis users
CARSON CITY, Nev. — Democratic Gov. Steve Sisolak has signed legislation into law prohibiting certain employers from refusing to hire workers because they tested positive for cannabis on a pre-employment drug screen. The new law takes effect on Jan. 1, 2020.
Assembly Bill 132 makes it "unlawful for any employer in [Nevada] to fail or refuse to hire a prospective employee because the prospective employee submitted to a screening test and the results of the screening test indicate the presence of marijuana."
The law is not applicable to prospective employees seeking certain safety sensitive positions, such as those seeking employment as firefighters, emergency medical technicians, or federally licensed drivers.
"This is a victory for both cannabis consumers and Nevada's economy," said Nevada NORML Director Madisen Saglibene. "Just as someone would not lose their job on a Monday for a cocktail they consumed the previous Friday, it is critical to protect the rights and dignity of individuals who choose to enjoy marijuana."
Earlier this year, New York City lawmakers enacted municipal legislation barring non-safety sensitive employers from administering marijuana drug tests to prospective employees.
Urinalysis drug screening, which is most commonly utilized by employers, detects the presence of inactive marijuana metabolites (breakdown products). The residual presence of these compounds may be detectable in urine for several weeks or even months following cannabis abstinence.
The governor also signed legislation into law this session facilitating the expungement of prior marijuana convictions, expanding the state's medical cannabis access program, prohibiting the courts from denying child custody or visitation solely based upon a parent's medical marijuana patient status, and encouraging banking institutions to work with licensed marijuana businesses and to process financial transactions.
Cannabis Culture news in the Blade is provided in partnership with NORML. Visit norml.org for more information.