Before Stonewall, newspapers complicit with police in gay bar raids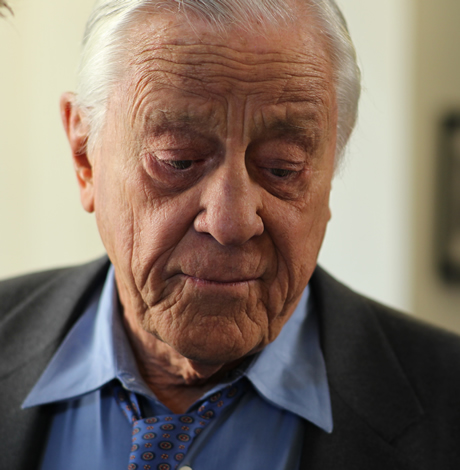 Fifty years ago, members of the LGBT community tired of continuous police raids on gay bars were driven to riot in the streets of New York City after the latest incursion at the Stonewall Inn on the evening of June 26, 1969.
But police raids on gay bars in the days before the Stonewall riots went hand-in-hand with the subsequent reports in newspapers the next day outing individuals caught in the raids, which would have potentially blacklisted them for the remainder of their lives.
In terms of Washington news coverage, the authority on newspapers outing gay men caught in police raids is Edward Alwood, a former CNN correspondent and now adjunct lecturer at the Philip Merrill College of Journalism at University of Maryland, College Park.
Alwood wrote about the practice in his 1996 book "Straight News: Gays, Lesbians, and the News Media," and spoke about it in an interview with the Washington Blade.
"Washington was very different from New York," Alwood said, "in that so much of the gay community here was connected with the federal government, and for that reason…gay men were much more closeted here and much less likely to protest as they did in New York."
That perspective within D.C.'s gay community started to change, Alwood said, when gay rights pioneer Frank Kameny was outed, lost his job in the federal government as an astronomer and formed the Mattachine Society. Nonetheless, Alwood said during that time there would be newspaper articles reporting on gay raids that named individuals who were caught.
Reading from his book, Alwood said the D.C. press after World War II made vague references to homosexuals in describing street crimes, "particularly police campaigns to clean up public parks, including Lafayette Park across from the White House." (Lafayette Park had been a place where gay men would meet to have sex discreetly.)
The Washington Post in the 1940s, Alwood said, described how officers shuttled groups of men from the park to the city jail throughout one night in July 1947 as 41 were arrested in the park.
The Washington Star reported that the metropolitan police staged a raid just to see who the men were. Similarly, the Post celebrated a crackdown a year later, when a headline read, "One-Man Vice Squad Arrests Eight More."
"The article lavished praise on a handsome undercover officer who was deemed the the city's most successful weapon in combating vice," Alwood said. "Neither newspaper explained why the police felt compelled to target law-abiding citizens because they were considered unwelcome in public parks."
Alwood quoted Benjamin Bradlee, the Post editor during its Pentagon Papers and Watergate coverage in the 1970s, as dismissive of the coverage in reflections of the time when he started at the newspaper covering vice on the crime beat.
"The police sent these guys into men's rooms where they sort of lollygag around to see if anybody would make a pass at them," Alwood quoted Bradlee as saying. "They would make sure the press heard about it. The Post never made a big deal out of it. We had little one paragraph that had that no news value, of course, but that's what it was."
For lesbians, Alwood said, the situation was different. For starters, sodomy was an offense perceived as something only men could commit, he said, so homosexual acts weren't considered against the law. There were no lesbian bars, he said, so women met instead at women's homes.
"They had these social clubs, so that's part of the difference that happened, which is why so many more men wound up having their names and their ages and their street addresses listed in the newspapers," Alwood said.
Nonetheless, Alwood said there was coverage of lesbians. One piece in the Washington Times-Herald, drew on the Red Scare of a Russian threat during the Cold War for a sensational article.
Under the headline, "Reds entice women here in sex orgies," the article described an alleged plot by Russian agents to entice women employees of the State Department into homosexuality," Alwood said.
"Russian agents were waging a systematic campaign to bring women employees of the State Department under their control by enticing them into a life of lesbianism," Alwood said. "As many as 65 or 70 persons attended a single one of these lavish get-togethers, according to a congressional committee. Many were garbed in rich Oriental costumes to help them get into the spirit of things."
Such coverage isn't found today in Washington-area newspapers, which have been accepting of the D.C. LGBT community and seek to capitalize on LGBT events, such as Capital Pride. The Post, however, didn't respond to the Washington Blade's request for comment on past coverage outing gay men and whether any formal decision was made to change it.
Alwood said he's unaware of any one instance that indicated "any flipping of the switch, so to speak," but said the arrest of Walter Jenkins, a close aide to former President Lyndon Johnson, in 1964 on "moral charges" at the YMCA was a turning point.
"I think it was a wake-up call for journalists in this city because now it wasn't just anonymous low-ranking people in men's rooms and parks getting arrested, it was a high-level front page story of a presidential aide," Alwood said. "And I think as a result of that, I'm just guessing, more journalists, such as those at the Post, realized they knew gay people and they didn't fit the stereotype."
Also at that time, Alwood said, more and more D.C. gay groups were protesting police actions, which led to a re-examination of the strict laws.
One period that marked a change, Alwood said, was when Albert Finney became managing editor of the Post. During his tenure, Alwood said Finney assigned a reporter to write an in-depth series about gay people in D.C.
"The series was stunning for its time," Alwood said. "It was in-depth, bold, insightful. Though its premise rested on old stereotypes and clinical language, like homosexual, it pushed the boundaries of ignorance and denial to a new level of openness."
DC Center to host estate planning seminar series
Three sessions presented by Murray Scheel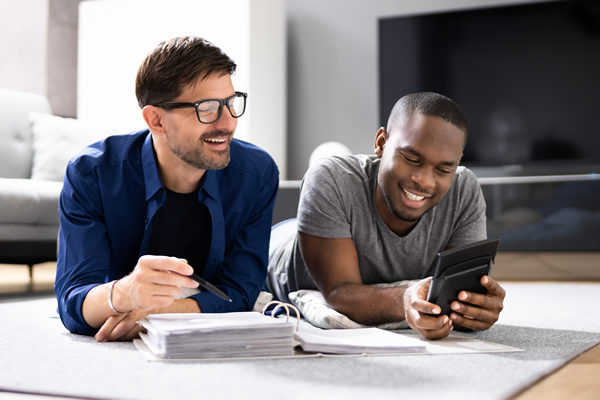 The DC Center for the LGBT Community and the DC Department on Aging and Community Living will host "Estate Planning Tools with Murray Scheel" via Zoom. 
Scheel will walk guests through the process of taking care of the end-of-life planning business that needs to be addressed during the golden years. Scheel is Senior Staff Attorney at Whitman-Walker Health's Legal Services.
This event series will consist of three 1.5-hour sessions:
Jan. 19, 3 p.m. – "Tools for while you're living" (overview, general power of attorney, healthcare power of attorney, disposition of remains, etc.)
Jan. 26, 3 p.m. – "Tools for after you're gone" (living wills, last wills, assets, etc.)
Feb. 2, 3 p.m. – "Healthcare insurance & long term care" (Medicare, Medicaid, correcting misinformation, skilled nursing, hospice care, etc.)
To register for this event, visit the DC Center website.
DC Center to host legal seminar for trans people
Attorney Richard Tappan and paralegal Miranda Shipman to give legal advice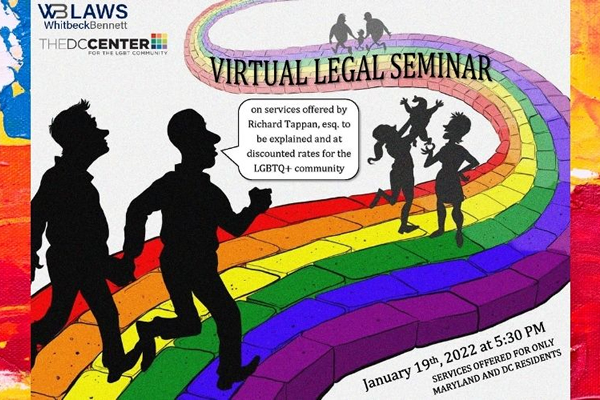 The DC Center for the LGBT Community will host a "Gender and Name Change Legal Seminar" on Wednesday, Jan. 19 at 5:30 p.m. online.
Attorney Richard Tappan and paralegal Miranda Shipman will give legal advice and speak on the importance of the legal community within the LGBTQ community, the difficulties of the LGBTQ community in the legal field and name and gender changes.
Guests can find the link at the DC Center website.
Seeking love and community in Nicaragua
'High-Risk Homosexual' explores author's youth, coming out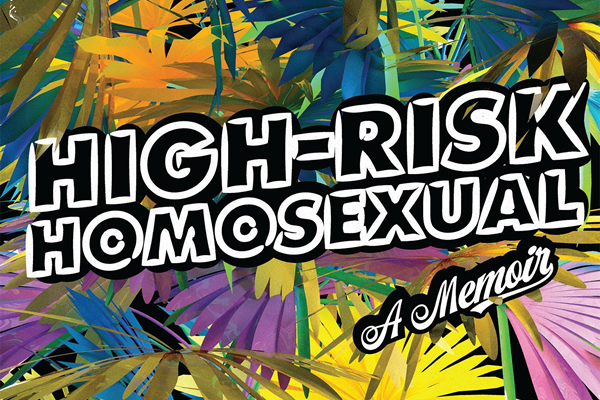 'High-Risk Homosexual: A Memoir'
By Edgar Gomez
c.2022, Soft Skull Press
$16.95/304 pages
Here. Try this.
It fits you, but the color isn't flattering. It's too long, too short, too tight, too loose. That's not your style, so try something else until you find the thing that looks like you. The perfect thing is out there. As in the new book "High-Risk Homosexual" by Edgar Gomez, when something's right, it's right.
He was 13 when he figured out that he was a problem to be solved.
Edgar Gomez' mother had left him in her native Nicaragua with his tíos, just for a while because she had to return to Florida to work. He wasn't there without her for long, but it took years for him to understand that his time with his uncles was meant to make him more masculine.
In retrospect, he says, nobody wanted him to be a man more than he did. He wanted to be liked by other kids and so he told lies in school to make himself stand out. He wanted his mother to see his love of pretty things and say that it was OK. He wanted his brother to acknowledge that Gomez was gay, and to tell him that he loved him.
Instead, after his brother left for college, Gomez got his first boyfriend, a boy he came out to but who couldn't come out to himself. He was called names in school. He came out to his mother, who freaked out about it. He befriended a drag queen, but "Princess" used him.
Things he wanted: a real boyfriend. Love. A ban on the stereotype of a macho Latinx man.
Things he still had, while in college: his mother and older brother. A tormentor-turned-mentor. A part-time job. His weirdness. His virginity.
Things he wanted to lose, while in college: his room at his mother's house. His virginity, but that wouldn't happen until later, during a painful one-afternoon-stand with a hot man who said he had a girlfriend. That hurt, both physically and emotionally but like so many things at so many times, Gomez tried not to think about it.
If he never considered what he didn't have, he says, "I wouldn't miss it."
In a way, you could say that "High-Risk Homosexual" is a book in search of a point. It's really quite random and told (mostly) linearly, but not quite. It has its peaks, but also low valleys. And you won't care about any of this, because you'll be enjoying every bit of it.
Yeah, this memoir is good: author Edgar Gomez's literary wandering makes it feel much like an honest conversation with readers. There are wince-worthy moments that allow empathy here, and experiences that are unique but oddly ubiquitous, that leave space for a sense of sympatico. There are passages that are so wistfully uncomfortable that you might squirm, or start "snort-laughing," or want to stop a moment and just think.
And there's room for that, too, so take your time. "High-Risk Homosexual" is an affable book with just enough seriousness to make it worth a try.