Stonewall's lessons for today
Selective use of militant tactics helped the movement to grow
At the time of this significant anniversary it is natural to ask what lessons we can take from the Stonewall Uprising for our time. There is also a natural tendency to hesitate to answer because the Uprising was not only militant but violent, and violence cannot be a usual response to political and social problems in a democracy.
Of course one could focus on the Uprising's broadest lesson, the value of LGBT people standing up for ourselves, but that is so broad that it is not very helpful in terms of specifics. So what lessons can we draw from this watershed event that are practical and relevant today?
As a historian, I feel that the meanings of Stonewall can be best understood if we look at the Uprising in the broadest context: Why is Stonewall historic and how did the Uprising change the movement?
Stonewall would be at best a footnote to history if it had not inspired a new wave of the gay movement, one that spread rapidly and created a mass movement. I say this since it was the creation of a mass movement by the new phase of the movement that made most of the gains of the last 50 years possible. I feel that the main reason the new movement—the gay liberation movement—spread is that it was militant, unapologetic, and it was very creative at getting in the press in a way that made the movement highly attractive.
For example, as a teenager in high school in Jesup, Ga., I heard about the zaps executed by New York's Gay Activists Alliance, or GAA. When the city's marriage bureau said that gay people shouldn't be allowed to marry, GAA's members occupied the marriage bureau, chained themselves to the bureau's desks, and answered the phones by saying that the bureau was only giving out licenses on that day to homosexuals, and then asked, "Are you a homosexual?" When Harper's published a vicious article attacking gay people and refused to print a response written by gay people, GAA occupied their offices but brought along doughnuts and coffee. The activists approached Harper's employees saying, "I'm a homosexual. Would you like a doughnut?"
And thus the selective use of militant tactics such as carefully and intelligently planned zaps, boycotts, and civil disobedience when ordinary lobbying has not worked has helped the movement to grow while protecting our community and the rights we have won. For example, when Anita Bryant and her imitators succeeded in overturning laws that banned discrimination on the basis of sexual orientation, gay people and our supporters boycotted orange juice. Bryant subsequently lost her job as the spokeswoman for the orange juice industry. When the federal government did not respond to the AIDS crisis, ACT UP acted up, taking over the FDA headquarters, blocking traffic around Wall Street during rush hour, and conducting die-ins. To awaken the American Psychiatric Association (APA) to the effects of their classification of us as mentally ill, gay activists stormed the convocation during their 1971 national conference. Frank Kameny seized the microphone and declared, "Psychiatry is the enemy incarnate. Psychiatry has waged a relentless war of extermination against us. You may take this as a declaration of war against you." Before 1973 came to an end, after an intense lobbying campaign, the APA declassified homosexuality as a mental illness.
Two suggestions for applying the lessons of the Uprising to our time:
1. A suggestion for our community on its issues. Donald Trump has been attacking our community. His attacks on us are too numerous to list here, but to mention a few, he wants to take away our right to marry, he has banned trans people from serving in the military, and has revoked the citizenship of the children of gay couples.
It would be appropriate to see a coordinated campaign to oppose all these actions by Trump using not only traditional lobbying and electoral methods, but also by working to gum up the Trump administration. Suppose LGBT people organized a phone-in time on the first day of each month to tie up all of the White House's phone lines during lunch hour until Trump ended his ban on trans people serving in the military, for example? If Trump does not end the ban, the time could later be expanded to two days a month. And so forth.
I suggest these kinds of direct action tactics because I have been frustrated at the lack of a nationwide campaign that anyone can participate in to express his or her opposition to Trumpism. When I was young, for example, it meant a great deal to me to participate in the Moratorium events organized to oppose the war in Vietnam.
Could a number of LGBT state and national organizations come together and forget about their disagreements about how to oppose Trump, and instead focus on the goals they agree upon. With agreed upon goals, they could then determine what tactics — actions that any citizen could do on her or his own — could work toward meeting those goals. They could look at ACT UP and GAA, for example, for inspiration. Want to help block traffic this Friday? Want to tie up Senate Republican phone lines this coming Monday?
2. A suggestion for all Americans about our country's future. Could national organizations of all stripes that oppose Trump's policies meet and put aside their differences and focus instead on what they can agree upon? More specifically, could they focus on tactics for either changing Trump's policies or removing Trump from office? I think that if the American people, the majority of whom disapprove of Trump, had a menu of actions they could take against the Trump administration that anyone could do, a great many would act. One reason I believe this is that it boosts one's morale to feel that one is acting in concert with others toward a common goal. Also, such a broad campaign would garner significant media attention, which would then reach and energize more of Trump's opponents.
For example, an anti-Trump coalition could announce a campaign that, on the first Monday of every month, citizens who oppose Trump would not spend any discretionary funds: no going to see a movie or buying oneself a new tie or a pair of earrings or a book on that day. Instead the money one would have spent for pleasure would be donated to the anti-Trump coalition. Or the coalition could suggest that people who drive tie up traffic by driving slowly on the way to work on the first Tuesday of each month. And what if Trump doesn't change the policies the coalition is demanding that he change? The traffic slow down could be moved to Friday to have more impact.
Of these two suggestions, I recommend the second one. I say this because I believe with many others that the Trump presidency constitutes an existential crisis for our republic. Moreover, the LGBT civil rights movement is strong enough now that we can afford to think beyond our own immediate needs. I would love for us to call for all anti-Trump organizations to send a delegate to a national meeting with each delegate being empowered to vote. I envision such a national meeting's purpose as being to set a common agenda with common tactics designed to remove Trump from the Oval Office: to draw up a list of grievances and a declaration about how to address those grievances through a common plan of action. Wait, isn't this rather like the way in which our country was founded? Yes, it is. And I believe that it is time for revolutionary action to oppose the counter-revolution led by Trump.
(David Carter and the Washington Blade give universal permission to copy and reprint this editorial as long as Donald Trump occupies the Oval Office.)
David Carter is author of 'Stonewall: The Riots that Sparked the Gay Revolution.'
Become a Blade Member Today
Your financial contribution will make vital LGBTQ journalism possible at a time when clear, concise news is needed more than ever.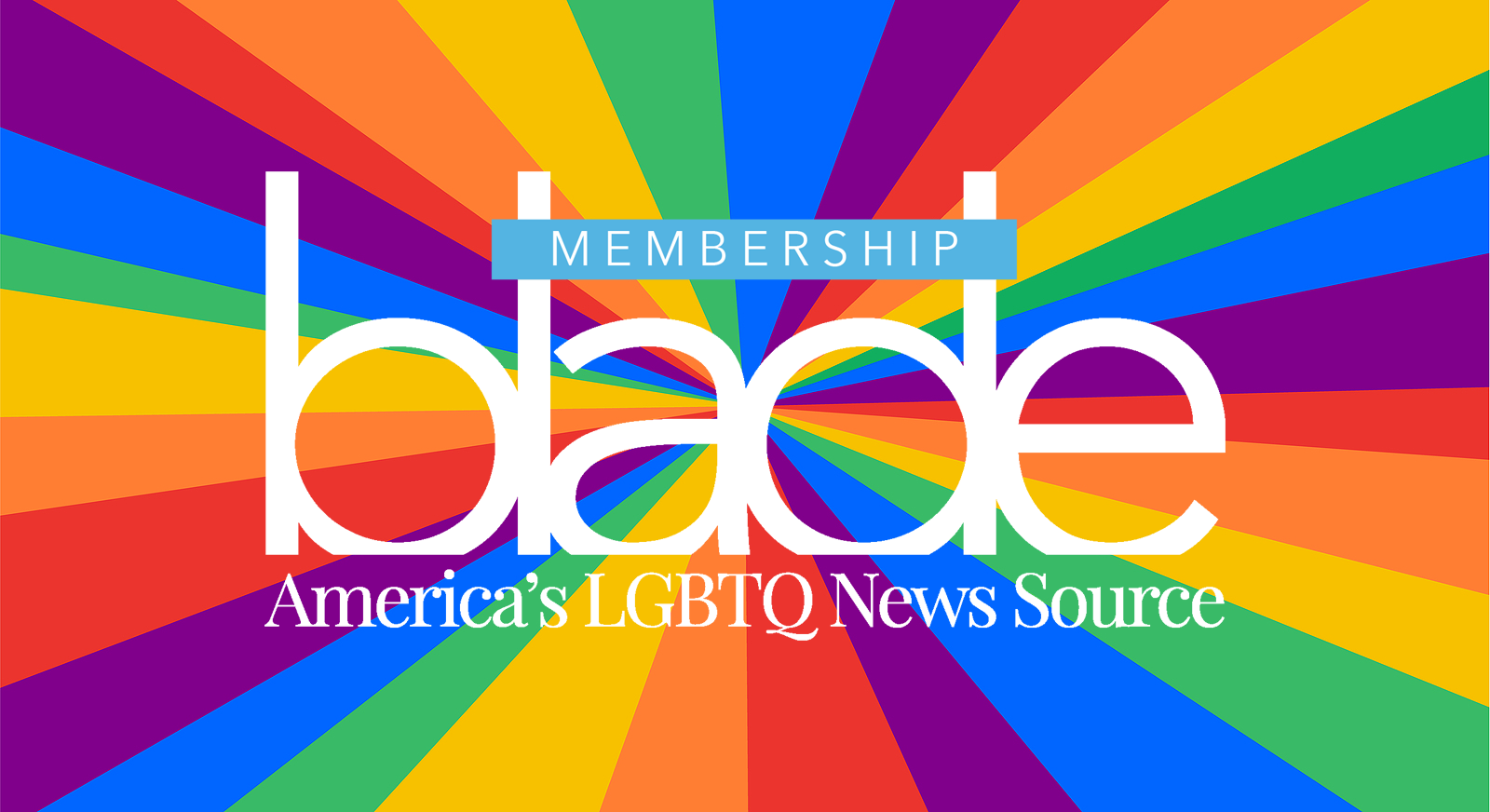 APRIL FOOLS!
But you can support LGBTQ Journalism by becoming a Blade Member today!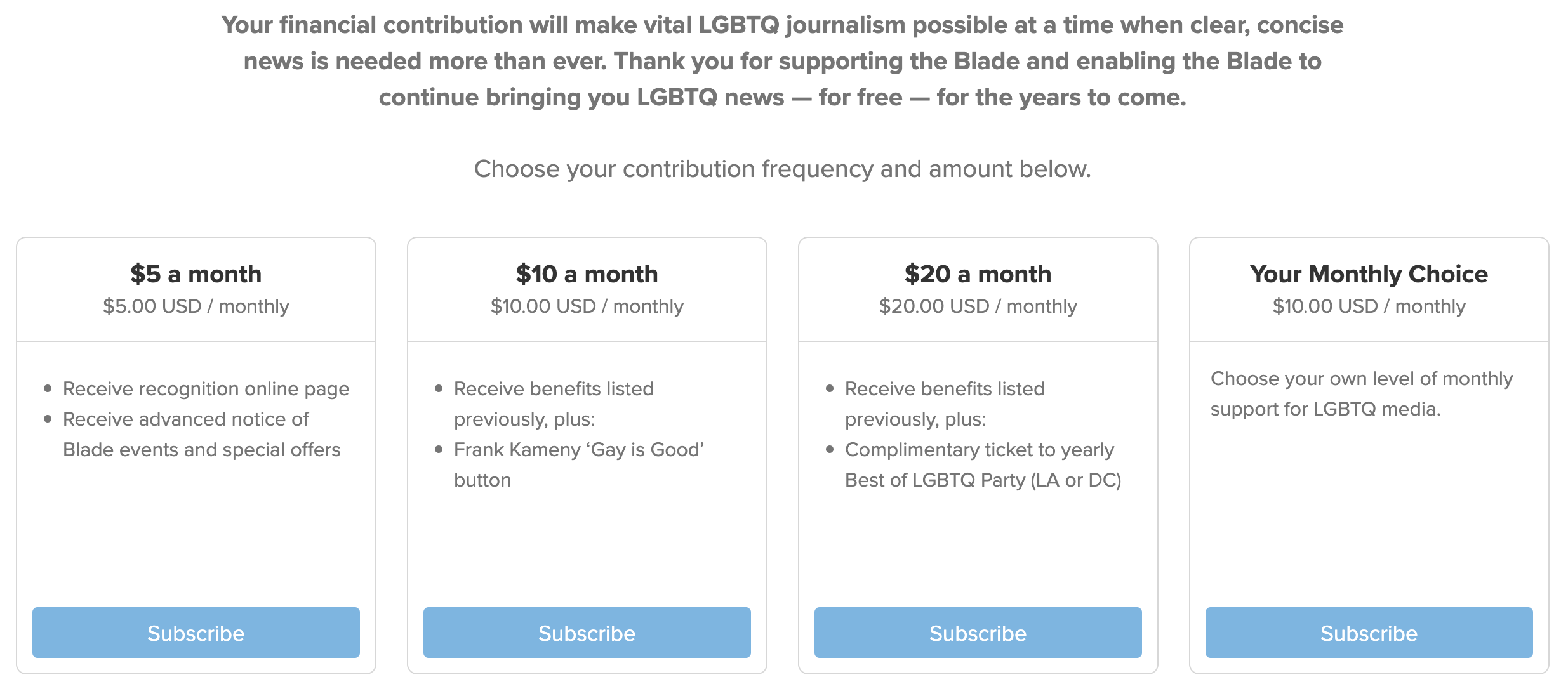 Beyonce vs. Rihanna dance party
Music provided by DJ Just Different at Union Stage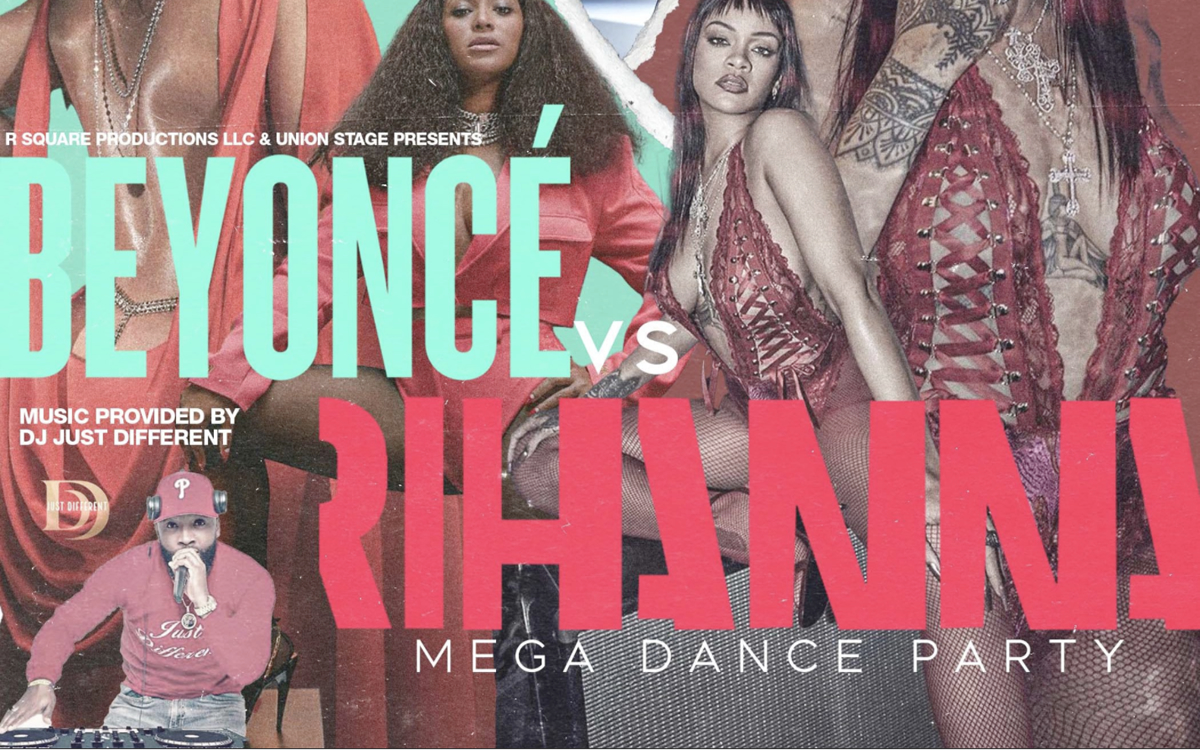 R² Productions LLC and Union Stage are teaming up to host R² Productions' inaugural "MEGA Dance Party" on Thursday, Feb. 24 at 7 p.m. at Union Stage at The Wharf.
The event will be a night full of dancing to music by pop stars Beyonce and Rihanna. DJ Just Different will be performing at the event.
General Admission tickets cost $25 and Premier Plus tickets cost $35. For more information about ticket purchases, visit Union Stage's website.
The evolution of the open house
The more sophisticated the advertising, the more the events flourished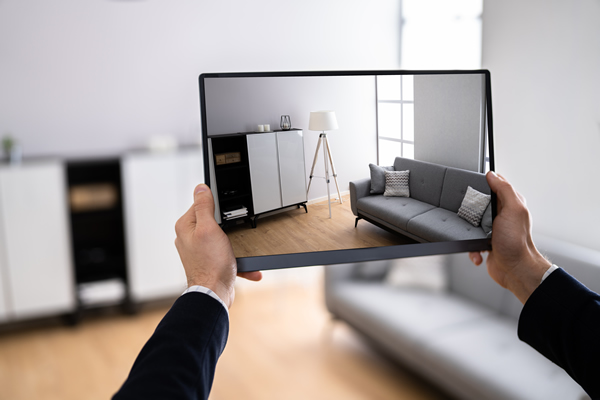 In the early 20th century, there were no exclusive agreements between a seller and a real estate agent. Any broker who knew of someone wanting to sell could participate in an "open listing" by planting his sign in the yard of that person and competing with agents from other brokerages who did the same. To the victor who obtained a buyer went the spoils of commission.
The rules began to change in 1919, when being a real estate broker now required a license. An agent might handle only one property at a time exclusively, but an "open for inspection" period could be used to introduce a model home or new community to the buying population.
According to the National Association of Realtors, Dallas homebuilder, Howdy Howard, hosted one of the most successful open houses of all time in the 1950s. During the first 12 days of the event, an estimated 100,000 people attended, drawn by free sodas and the ultimate prize for the buyer – a new Cadillac.
Soon, brokers began hiring additional agents who could handle multiple properties. Unlike Howard's marathon open house, agents would now host them for a few hours at a time, usually on a Sunday, to whet the appetite of the buyer pool.
Classified advertisements with a description of a property would be placed in a local newspaper and potential buyers would review them with their morning coffee to decide which houses to visit later in the day.
Marketing in newspapers went from a few lines of black and white text to a photo of a home's exterior, to a multi-page spread that included both photos of houses and the agents who represented them.
The more sophisticated the advertising became, the more the open house flourished as a marketing tool, not only for the home itself, but also for the agent and the brokerage. It allowed agents to prospect for buyers for that home and others, and converse with neighbors who might want to sell their homes as well.
Soon, the sign-in sheet was born, used by the agent to capture the contact information of a potential client or customer and to let the seller know who had visited his home. While sign-in sheets or cards are still used, some agents have gravitated to electronic applications, using a tablet computer instead of paper for the same purpose.
Fast forward to the early 2000s in D.C., when open houses became the primary source of showing property. An agent would enter a property into the multiple listing service (MLS) on a Thursday, entertain no showings until Saturday, host an open house on Sunday afternoon, and call for offers either Sunday night or Monday. The open house allowed agents to send their buyers rather than accompany them and serve multiple clients at once.
The delayed showing day strategy referenced above has since been supplanted by the MLS's Coming Soon status. Agents can now email or text links to upcoming properties to their clients in advance of showing availability and the clients can view photos, read property descriptions and disclosures, and schedule future visits accordingly.
Enter COVID-19. Due to the proliferation of the virus and the subsequent lockdown, the real estate world had to accommodate new public health requirements.
One of the first things to go was the open house. Even agent showings were constrained, with visitors limited to an agent plus two people and additional requirements for wearing masks and disposable shoe covers and gloves.
Overlapping appointments were not allowed, showings were limited to 15 to 30 minutes, and bottles of hand sanitizer sprung up on kitchen counters everywhere.
Ultimately, technology and ingenuity provided new marketing avenues for agents that included 3-D virtual open houses, Facetime and Duo viewings, videos, property websites and QR codes. Many of these marketing techniques remain, even though traditional open houses are coming back post-lockdown.
But are they really necessary? Certainly not for all types of properties.
I believe the days of using a public open house to procure a buyer are limited. Agent security has become a concern and the desire for in-person viewings during a specific day or time has waned.
On the other hand, Internet marketing and social media have a much wider reach, so much so that some people now feel comfortable buying a home – probably the most expensive item they will ever purchase – without even stepping into it until after closing.
After all, if we can work in sweatpants or pajamas while Zooming corporate meetings, how can naked virtual reality house hunting be far behind?
Valerie M. Blake is a licensed Associate Broker in D.C., Maryland, and Virginia with RLAH Real Estate. Call or text her at 202-246-8602, email her via DCHomeQuest.com, or follow her on Facebook at TheRealst8ofAffairs.