House approves 'Harry Truman' amendment to restore trans military service
Speier amendment part of NDAA by 242-187 vote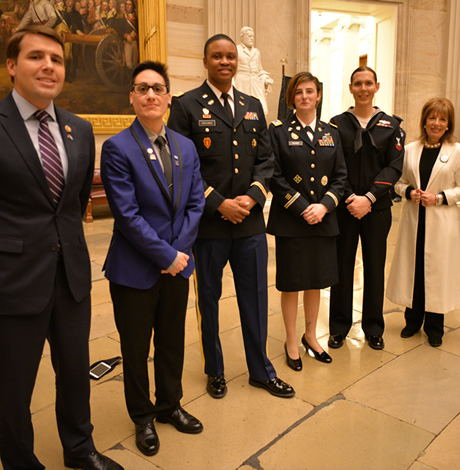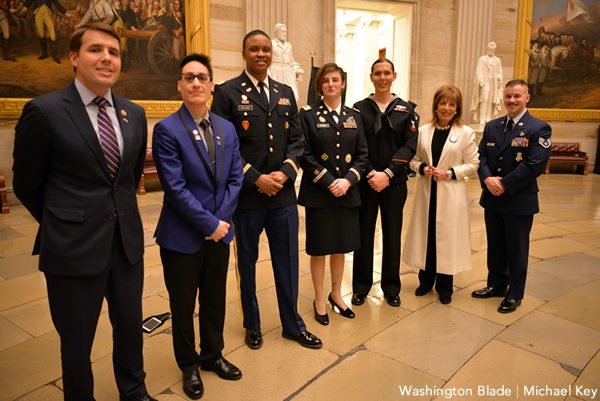 The U.S. House approved on Thursday an amendment as part of major defense policy legislation that would not only restore only transgender military service, but prohibit the U.S. armed forces from discriminating against LGBT service members.
The House approved the measure, introduced by Rep. Jackie Speier (D-Calif.), by a party-line vote of 242-187 as part of the fiscal year 2020 defense authorization bill.
Speier said in a statement the House vote on the amendment is "a watershed moment in the fight to celebrate and protect open transgender military service," which the Defense Department banned in April following a directive from President Trump.
"Courageous transgender servicemembers continue to fight for our country despite the president's hateful ban and deserve to know we stand with them," Speier said. "Our country has a shameful history of preventing people from serving based on bias, ignorance and malice. This is the first time Congress has voted to ensure that no discriminatory standard based on race, religion, national origin or sex can prevent qualified individuals from serving their country. Our military is strongest when it embodies our nation's values."
Joining the united Democratic caucus in voting in favor of the bill were 10 Republicans: Reps. Susan Brooks (Ind.), Brian Fitzpatrick (Pa.), Trey Hollingsworth (Ind.), William Hurd (Texas), John Katko (N.Y.), Tom Reed (N.Y.), Elise Stefanik (N.Y.), Steve Stivers (Ohio), Fred Upton (Mich.) and Greg Walden (Ore.).
When the vote was initially being tallied, a total of 11 Republicans, not 10, were shown as having voted in favor of the amendment. A Democratic aide said the number went down because Rep. Michael Waltz (R-Fla.) changed his vote from "yes" to "no" at the last second. The Blade has placed a request in with Waltz's office seeking comment why on the lawmaker changed his vote.

Known as the "Harry Truman" amendment, the measure is modeled after the 1948 executive order President Truman signed desegregating the military.
The amendment states the military must consider applicants based on gender-neutral occupational standards and military occupational specialty, but "may not include any criteria relating to the race, color, national origin, religion, or sex (including gender identity or sexual orientation) of an individual."
Further, the amendment states any Defense Department personnel policy for members of the armed forces "shall ensure equality of treatment and opportunity for all persons in the armed forces, without regard to race, color, national origin, religion, and sex (including gender identity and sexual orientation)."
Aaron Belkin, director of the San Francisco-based Palm Center, said in a statement the amendment "is the best and perhaps only way to ensure that military policy reflects what both military experts and the American public believe: That standards for military service should apply to everyone equally, based on what it takes to do the job."
"History shows that, from President Harry Truman's racial desegregation of the military through ending 'Don't Ask, Don't Tell,' our armed forces are stronger when they are inclusive and reflect the society they serve," Belkin said. "The American people overwhelmingly support non-discrimination in the military and they respond with open arms when Americans of any identity perform at their peak for our national honor, whether in military or civilian life."
Also hailing passage of the amendment was Navy veteran Andy Blevins, who's executive director of the LGBT group Modern Military Association of America.
"This bipartisan vote sends a powerful message of support to the thousands of transgender service members that have been unconscionably singled out by this administration for discrimination," Blevin said. "Every service member should be treated with dignity and respect, and there should be no place in the military for harmful and discriminatory policies that have nothing to do with a service member's ability to accomplish the mission."
The "Harry Truman" amendment wasn't the only measure related to transgender military service the House approved as part of the defense authorization bill.
The other amendment introduced by Rep. Anthony Brown (D-Md.) would require the U.S military to report to Congress on the number of transgender individuals who sought and were denied waivers under the transgender ban to accede into the armed forces. The House approved the measure by voice vote, according to a Democratic aide.
"Dozens of high-ranking military officials and a majority of Americans agree: transgender service members enhance readiness, make great contributions to our armed forces, and should be allowed to serve openly in our military," Brown said in a statement. "Anyone who is capable of serving our country honorably should be afforded the opportunity to do so, and definitively knowing the number of people who are denied this opportunity because of the president's bigoted ban is critical understanding it's impact on our national security."
Once the House approves the underlying defense authorization bill, lawmakers will hash out differences in conference committee between the House and Senate versions. The Senate approved its version of the bill last month. It remains to be seen whether the LGBT provision in the House version will remain intact in the conference committee agreement, but any such measure would face an uphill battle in the Republican-controlled Senate.
D.C. homebuyers face hyper competitive market
Sellers in driver's seat as region faces record low inventory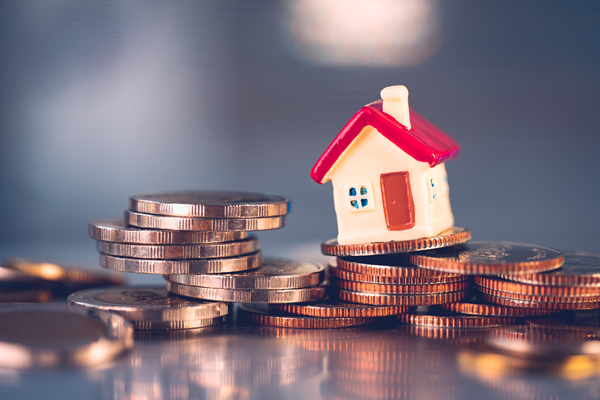 With job growth rising during a period of aggressive government spending and historically low mortgage rates, the spring 2021 market sits at the lowest level of inventory since 1983.
Homebuyers in the D.C. area continue to face an incredibly competitive market. This is truly a seller's market.
Lack of Inventory: Washington, D.C. has been in a gradually worsening housing shortage since the Great Recession. The area hasn't had a six-month supply of homes for sale for almost 12 years. Now, we add a global pandemic that seriously altered what homeowners want out of their home, Wall Street on fire, and insanely low interest rates and we get a surge in motivated homebuyers.
According to the National Association of Realtors (NAR), the number of homes nationwide reached a record low in December 2020, with just 1.07 million properties on the market. The DC metro area is even worse off than the national average with only one month's supply of homes. That means if new listings were completely dried up, there would be no homes available in four weeks. On average, D.C. homes have been selling within 11 days, which is 15 days faster than this time in 2020.
Seller's Market: The time is now for Washington, D.C. homeowners to seriously consider selling their homes if they have played with the idea. Experts predict 2021 will be another strong housing market with an increase in demand from existing homebuyers in search of larger homes and buyers who delayed purchasing a home due to the uncertainty of the pandemic.
Zillow forecasts a nearly 30 percent annual growth in homes for sale in 2021. This would be the largest home sales growth since 1983. Zillow's annual report stated, "Home price appreciation will reach its fastest pace since the Great Recession, as the inventory crunch continues to pit buyers against each other, competing for a scarce number of homes for sale."
D.C.'s Current Market: According to the NAR, in March of 2021, D.C. home prices had increased 4.1% compared to March 2020, for a median price of $635,000. There were 1,004 homes sold in March 2021, an increase from 842 at this time last year.
We are seeing many homes receive multiple offers within just a few days in the D.C. area. The average home is selling a little above 1% of the listing price and many hot homes are seeing large bidding wars and selling for 3% or more above the listing price; 42.7% of D.C. homes sold above list price in March of 2021. That is a 13.4% increase from last year at this time. Active inventory for March of 2021 was 1,457 homes, down 9% from March 2020. March 2021 also saw 991 homes sell in the D.C. area, an increase of 31% from February of 2021. March 2021's total homes sold had a 19% increase from March 2020.
Buying a Home: In the current seller's market, buying a home can be like playing a chess match. You need to know the rules and be strategic. It can seem more like winning than purchasing a home right now. If you find a home you want to buy, chances are you won't be the only one making an offer. It is a seller's market everywhere in the country right now and D.C. is no different. Be sure you know what you qualify for and what you can afford.
Conclusion: The NAR and the Mortgage Bankers Association both project prices of existing homes to increase 5.9% in 2021. This may mean buyers will have to be more flexible than in the past. For example, making an offer contingent upon the sale of a current home may be harder than before. It's also possible you will pay more than the list price. The D.C. real estate market is on fire and many homes are off the market within 24 hours of listing. For sellers, if you have been thinking of selling your home there is no better time than the present.
Khalil El-Ghoul is Principal Broker for Glass House Real Estate. Reach him at [email protected] or 571-235-4821. Glass House Real Estate is a modern, more affordable way to buy and sell a home in the D.C. Metro area. Learn more about what makes us different at glassshousere.com.
Kick-ass crossovers
Still the hottest vehicles in dealer showrooms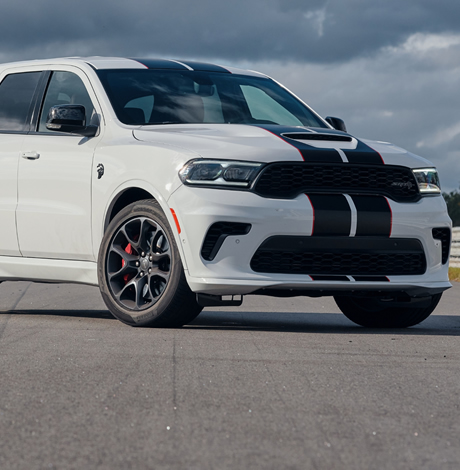 Crossovers keep wending their way into our driveways—and our hearts. After overtaking sedans, station wagons and minivans as the hottest vehicles in dealer showrooms, crossovers are now taking aim at the most quintessential of American rides: the muscle car. With naughty looks and hepped-up engines, the two dynamite crossovers below are sure to blow your mind—and just maybe your budget.
DODGE DURANGO SRT HELLCAT
$81,000
Mpg: 12 city/17 highway
0 to 60 mph: 3.5 seconds
For more than 20 years, the Dodge Durango has been a solid if nondescript family hauler. But this year the automaker jazzed up its midsize crossover with brawnier styling and the latest tech toys. And for the first time, Dodge is offering a limited-edition Durango SRT Hellcat—a high-test model with the same hellacious Hemi V8 engine in the Challenger super coupe and Charger sport sedan. With 710 horsepower, this blazingly fast crossover can kick some serious ass, outrunning many a Ferrari and Lamborghini.
The upgraded suspension provides more dynamic handling and cornering, as well as selectable steering for better grip. For straight-line acceleration and to prevent nasty fish-tailing, I simply flipped the "launch control" toggle switch. The massive Brembo brakes also were stellar, with stop-on-a-dime performance and flaming red calipers on each wheel. Another plus: the iconic Hellcat exhaust rumble could be heard blocks away—music to the ears of any auto aficionado. As with all Durangos, this bruiser has best-in-class towing capacity of 8,700 pounds.
Inside, there's plenty of space, including more room than expected for third-row passengers. The steering wheel, dash, and trim accents now have trendy Euro styling, though it's more VW than upscale Audi. And you can opt for flashy seatbelts and premium seats in a color Dodge calls Demonic Red, along with black velour floor mats and a soft-touch headliner. Other features include heated/ventilated seats, a large 10.1-inch touchscreen, wireless smartphone integration and the ability to pair two Bluetooth devices at once. Options include a 19-speaker Harman Kardon stereo and rear-seat entertainment with Blue-Ray player. Alas, this is a limited-edition model and all 2,000 of these speed demons quickly sold out months ago. But there's still hope: Dodge allocated some of the racy Durangos to select dealerships, so you can call around to see if any are still available. And you can always try social media to find a lucky Durango Hellcat owner who just might be willing to sell this rollicking ride, if the price is right.
LAND ROVER DEFENDER X
$85,000
Mpg: 17 city/22 highway
0 to 60 mph: 5.7 seconds
For decades, both the Land Rover Discovery and Range Rover have been ubiquitous in the United States. Not so the smaller and less ostentatious Defender, often seen as a work-horse vehicle in BritBox reruns or action flicks like Lara Croft: Tomb Raider. But last year the Defender returned to these shores after nearly a quarter-century hiatus.
Available in two- or four-door models, both Defenders start around $50,000. My test vehicle was the new top-of-the-line Defender X, which added—yikes!—another $35,000 to the sticker price. The look on these crossovers is boxy chic, which allows for a ginormous amount of headroom, legroom and cargo space. Land Rover also added extra stowage areas and cubby holes, as well as transom windows and a sliding panoramic sunroof to keep things airy. While the cabin may be sparse and full of solid plastics, the walnut trim on the center console and door panels is quite elegant.
Land Rovers have a somewhat infamous reputation for less-than-stellar electronics, but the 10-inch touchscreen was crystal clear and synced up seamlessly with the infotainment system. Tricked out with a jet-black roof, hood, and side cladding, the press vehicle I test drove was painted a haughty Eiger Gray Metallic. It also came with thick all-terrain tires, adding to a slightly menacing vibe. A full-size spare is conveniently mounted on the vertical tailgate, which swings completely open like a refrigerator door for easy access. The Defender X may not be as lightning quick as a Dodge Durango SRT Hellcat, but it's still plenty fast. And this brute can tackle the toughest of terrains, thanks to locking differentials, hill-descent control and a standard air suspension that can raise the chassis 11.5 inches above the ground. Overall, the Defender X can't quite hide its refined roots as a tony Land Rover. But as with the Dodge Durango SRT Hellcat, this burly crossover flexes some serious muscle.
A closer look at the houses in our fave holiday films
The role of architecture in Christmas storytelling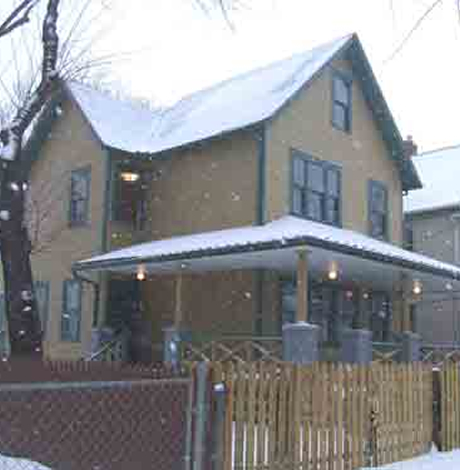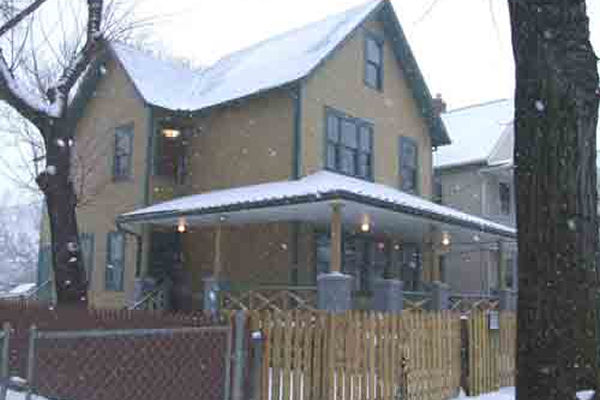 We're in the midst of the Hallmark season. Their movies are available 24/7 and they can serve as both light entertainment and as background noise.
The formula is simple: boy meets girl, boy loses girl, boy gets girl, and she moves to some rural place with plenty of snow rather than live in the city where she is harried, overworked, and financially successful. Thankfully, Hallmark is finally branching out to boy meets boy and girl meets girl like Dashing in December and The Happiest Season, but the formula remains pretty much the same except that someone is still in the closet.
As a real estate agent, I tend to focus on things like architecture and décor when I watch the original classics and those that have become traditional in more recent years.
There are extreme exteriors like the Griswold house in National Lampoon's Christmas Vacation and Deck the Halls, where the Halls and the Finches argue over how many exterior lights are too many.
One of my favorite movies is The Holiday, where Iris and Amanda exchange homes for Christmas vacation. Iris's house is the quintessential stone cottage in a quaint English village. You can just feel how cold the house is until the fire is lit.
Amanda's house, on the other hand, is a gorgeous Mediterranean built in the late 1920s, with a barrel tiled roof, located in San Marino, Calif. There are lots of contemporary touches inside, including automatic window shades and a kitchen to die for. While the house's exterior is real, the interior was specifically constructed on a separate soundstage to transform it from traditional to contemporary.
The kitchen in A Christmas Story reminds me of my maternal grandparents' home in Maine. It was a three-bedroom, one-bath upstairs apartment over my grandfather's general store. We would sit around the table chatting while my Nana uncovered the dough that she would use to bake bread.
She would peel off little bits of dough to deep fry and we would eat them with locally made butter for breakfast (think hush puppies with dough instead of cornmeal). The whistle from the nearby, malodorous paper mill called us to lunch at that same table. At one, the whistle would blow again to call the townsmen back to work.
The incredibly large Georgian Colonial home in Home Alone, also from the 1920s, always made me wonder what Mr. McCallister did for a living that he could afford the mortgage. Today, that house in the Chicago suburban village of Winnetka, Ill., would command roughly $3 million.
The Victorian Four Square showcased in The Family Stone reminds me of the homes in 16th Street Heights, with large wrap-around porches, wide moldings, wainscotting and what looks to be William Morris wallpaper. And who could forget the Smith's family home in Meet Me in St. Louis, an impressive Victorian Second Empire, where the songbird, Judy Garland, wooed us with her rendition of Merry Little Christmas.
The Columbia Inn with its adjacent ski lodge became the set for White Christmas. Bing Crosby and Danny Kaye sang and danced their way into our hearts. The lodge had floor to ceiling atrium windows and held about three dozen tables for dinner. It was beautifully decorated for the holiday, with the red of poinsettias and the green of World War II uniforms.
Also lovely were the Christmas tree and arched doorways in the 1947 Cary Grant film, The Bishop's Wife (not to be confused with Denzel Washington's 1996 remake, The Preacher's Wife, which seems to take place as much outdoors as indoors).
How can we possibly talk about Christmas movies without mentioning the drafty, old house of It's a Wonderful Life? The Old Granville House is another example of Second Empire Victorian (1860s to 1880s). In the beginning of the movie, it's what we would call a fixer upper, without the shiplap and open floorplan favored by Chip and Joanna Gaines. Mary Bailey, wife of George, does an excellent job of cleaning and wallpapering (and, we hope, replacing windows) to transform an ugly duckling into the swan that is the family home.
Finally, Miracle on 34th Street is still one of my favorite Christmas movies, as much for the independence of the single mother and trial of Santa Claus as for the yellow Cape Cod that a young Natalie Wood is presented with once she learns to believe in Santa. Perhaps if you believe in Santa again, someone will bring you a house next year too.
Wishing you happiness and good health this holiday season.
Valerie M. Blake is a licensed Associate Broker in D.C., Maryland, and Virginia with RLAH Real Estate. Call or text her at 202-246-8602, email her via DCHomeQuest.com, or follow her on Facebook at TheRealst8ofAffairs.