July 10, 2019 at 9:36 pm EDT | by Staff reports
Looking back: 50 years of the Blade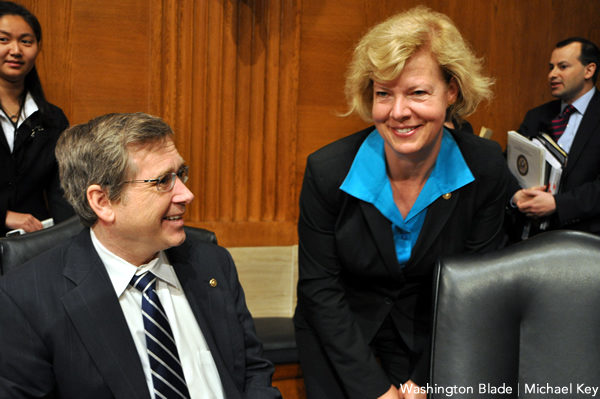 Six years ago this week, the Blade reported on the front page historic news that a Senate committee had passed a trans-inclusive Employment Non-Discrimination Act. The measure would later pass the Senate but die in the House.
The headline was perhaps a tad optimistic as ENDA never became law. A new bill, the Equality Act, has since emerged in ENDA's place and passed the House in May. But it faces an uphill fight in the Republican-controlled Senate and President Trump opposes it.
Take a walk down memory lane — visit washingtonblade.com/archives to research and browse the Blade's unique 50-year archive of LGBTQ news and features in partnership with the DC Public Library.