Local swimmers triumph at international competition
District of Columbia Aquatics Club members nab more than 100 medals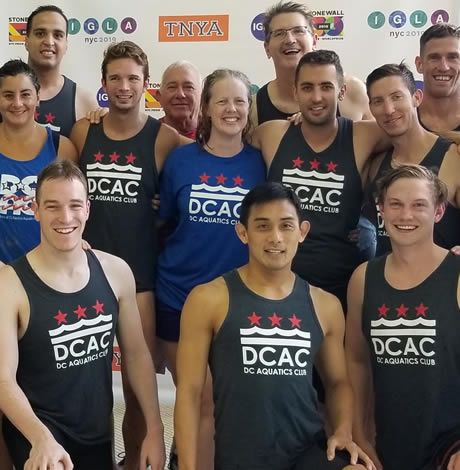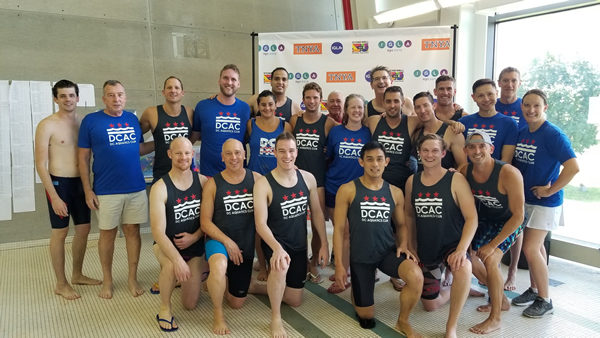 The historic World Pride and Stonewall 50 celebrations in New York City last month coincided with six days of athletic competition.
The International Gay & Lesbian Aquatics world championships drew in about 900 athletes from around the globe in the sports of swimming, water polo, diving, synchronized swimming and open water swimming.
When it was over, swimmers from the District of Columbia Aquatics Club (DCAC) had captured 82 gold, 28 silver and 27 bronze medals in the pool. DCAC broke 17 IGLA world records and had two swimmers win medals in open water swimming.
The IGLA championships were founded 30 years ago and have continued to thrive. The sense of history seemed especially prevalent at this year's event.
"On the 50th anniversary of Stonewall, it was important for DCAC and the Washington Wetskins water polo team to compete at this year's championships," says Jack Markey, a founding member of both teams. "Older athletes who were instrumental in founding and leading LGBT aquatics renewed friendships and athletic rivalries, while looking on with pride at the accomplishments of younger athletes from teams around the world."
For the fourth year in a row, a contingent of swimmers from Uganda were at the IGLA championships. They are wildly popular with all the teams and each year with them in attendance serves as a reminder as to how far other countries have progressed in regard to LGBT rights.
"Uganda is a place where same-sex relationships are criminalized, social acceptance is low and LGBT individuals face harassment, imprisonment, blackmail and violence," Markey says. "While the challenges they face back home are reminiscent of pre-Stonewall America, their presence at IGLA reinforces the importance of LGBT sports programs and the positive effect they have on people's lives."
DCAC swimmer Geoff Heuchling attended his first IGLA in 1994 which was also held in New York City in conjunction with the Gay Games. He wasn't planning on competing this year because of a career change and home move.
In April he went to a D.C. screening of the documentary "Light in the Water" and changed his mind. The film chronicles the journey of the LGBT-based West Hollywood Aquatics team and offers a glimpse of what it was like to be a gay athlete in the 1980s. Not only is it a story about swimming, water polo and the HIV/AIDS crisis, it is a story about hope, perseverance and the battle for acceptance.
"The film reminded me what IGLA is all about and prompted me to go. My brother Peter swam for West Hollywood Aquatics and died from AIDS in 1992," Heuchling says. "Going back for another IGLA was a touchstone to my brother. IGLA was very meaningful to him."
Heuchling was one of DCAC's record setters at the championships and he plans to continue competing for a variety of reasons.
"These are people who I have been swimming against for decades and it is great to see them every year," Heuchling says. "Swimming is good for both my emotional and physical health and is a marker as to how I am aging. Plus, I value any time I get to spend with my DCAC teammates."
DCAC swimmer Chris Meadows was attending his first IGLA championships. Born in Georgia and raised in Tennessee, he was brought up with swimming as part of his family. The Georgia Tech aquatic center is named after his great-uncle, Herb McAuley.
A former American University swimmer, Meadows was competing at a multi-day swim meet for the first time since finishing his collegiate career in 2012.
"It's always a challenge to prepare your body for multiple fast swims over several days," Meadows says. "IGLA was a reminder of how much I love this sport and that I need to be in the pool."
Participating in his first LGBT swim meet also came with unexpected experiences and important interactions with older LGBT swimmers.
"One thing that stood out was hearing everyone's stories. Even if they were sad stories, such as the large number of swimmers lost to the AIDS epidemic, they were important to hear," Meadows says. "I'm not just swimming, I'm learning life lessons. Plus, it was pretty cool to have a drag queen as an announcer at the pool."
A Revolution for Women in Baseball
Last week, they announced that Rachel Balkovec will become the first woman to manage a team in minor league baseball.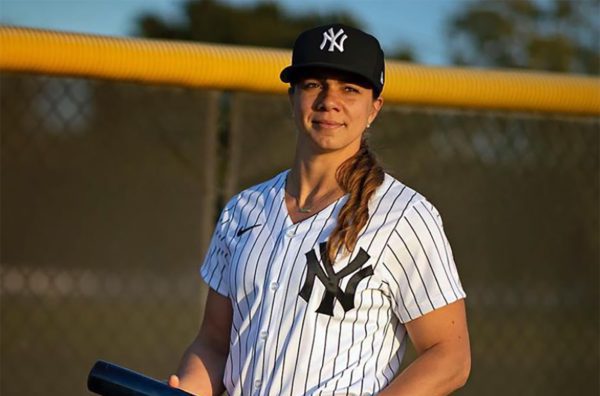 The Yankees were late on introducing an African-American player to their roster, adding Hall of Famer Elston Howard to the team in 1955, eight years after Jackie Robinson starred for the Brooklyn Dodgers. The Yankees seem determined not to repeat that bad history. Last week, they announced that Rachel Balkovec will become the first woman to manage a team in minor league baseball when she takes the helm of the Tampa Tarpons this spring.
It has been just over ten years since Justin Siegal threw batting practice to the Cleveland Guardians and five since she was the first woman to coach a MLB squad with the Oakland Athletics. Two years ago, Kim Ng became the first female General Manager of any of the four major professional sports when the Marlins hired her to run their team. In the two years since then, the dam has burst. Women have been hired to important on-field positions with professional baseball at an impressive clip. As baseball has lagged behind other professional sports in bringing women into the game, the current pace of hires indicates that baseball's embrace of analytics and objective measures have finally penetrated the walls of one of the most enduring old boys clubs in the U.S. and given talented women opportunities they have long been denied.
Ten women will be coaching with major or minor league teams in 2022. In 2021, Bianca Smith became the first African-American woman to coach in the minors when the Red Sox hired her. Alyssa Nakken became the first woman in uniform during a Major League Baseball game when she coached first base for the Giants in a July 2020 exhibition against the Oakland A's. Her jersey now belongs to the National Baseball Hall of Fame. Cuban-American Veronica Alvarez is not only the coach of the U.S. Women's National Baseball team, she also served as a spring training coach for the Oakland A's.
The proliferation of women in baseball is not an accident. More girls than ever are playing baseball. Here, in the DC area, 160 girls participated with D.C. Girls Baseball in 2021. Baseball for All, an organization that supports and promotes girls in baseball, held a tournament last summer that drew nearly 600 girls who play baseball. There are more women than ever on collegiate baseball rosters. Major League Baseball has also devoted significant resources to girls and women in baseball, running several development camps for girls in baseball. Six of the women now coaching professional baseball participated in MLB's Take the Field initiative, which is designed to help place women into baseball positions. To top it all off, the classic film about the All-American Girls Professional Baseball League, A League of Their Own, is getting a reboot on Amazon Prime this year.
The pace of hiring is exhilarating. Unfortunately, every report of a woman being hired is followed by predictable hateful commentary on social media. Many cannot imagine that a woman may be hired for a baseball position on merit and resort to making sexist and derogatory comments. As women in baseball, the coaches are used to that vitriol and have developed thick skin and sophisticated defense mechanisms. However, also reading are thousands of girls who are inspired by the achievements of these women and they are, sadly, learning that to achieve in baseball means enduring the sexist taunts, gross come-ons, and hurtful comments.
Baseball has a long way to go. Other leagues have women officiating games, so it should be reasonable to expect that baseball will have women umpires in the near future. The possibility of women playing professional baseball is tantalizingly close as 17 year old Genevieve Beacom made history last week as the first women to play Australian professional baseball, when she threw a scoreless inning against the Adelaide Giants.
We are watching a revolution in baseball unfold before our eyes.
Gus Kenworthy skis for Great Britain at 2022 Beijing Winter Olympics
The freestyle skiing Olympic medalist continues to advocate for sport to become a more accepting place for openly gay athletes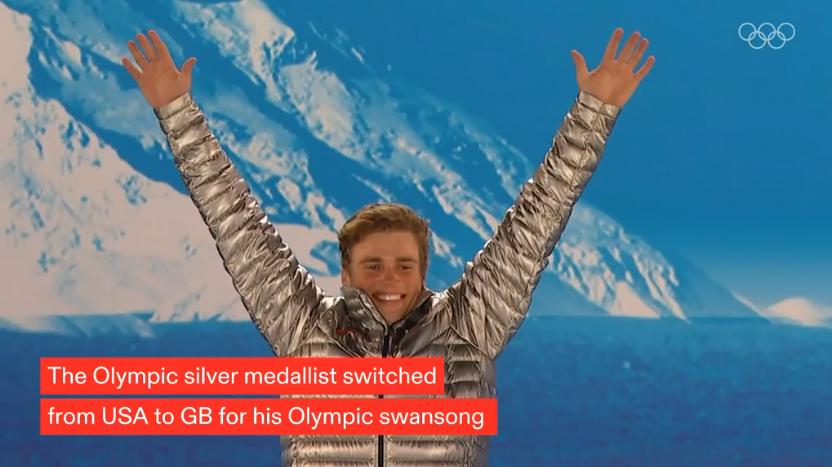 Out British-American freestyle skier, actor, and YouTuber Gus Kenworthy, will be competing in his third Olympic Winter Games, but his first for Team GB next month for the 2022 Beijing Games. In 2014 and 2018 Kenworthy represented the USA where during the 2014 Sochi Winter Games in Russia he became an Olympic Silver Medalist.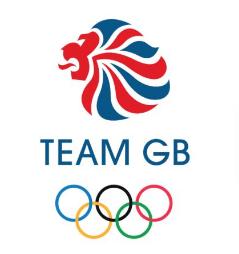 In an interview recorded in December, Kenworthy stressed his personal mantra of 'Let people be themselves.' The freestyle skiing Olympic medalist continues to advocate for sport to become a more accepting place for openly gay athletes.
Having recently won bronze in slopestyle for Team USA at PyeongChang 2018, Kenworthy is aiming for another podium place at his "third and final Games", where he's focusing on halfpipe at Beijing 2022, representing Great Britain. Kenworthy said with quiet determination that this year's Winter Games will be his last as an Olympic competitor.
Kenworthy joins a "record number" of openly LGBTQ+ athletes heading to the Beijing games, Outsports reported. The 2018 Winter Olympics featured 15 out queer athletes, and Outsports noted that the Beijing games will see more openly LGBTQ+ athletes than previously Winter Games.
PinkNewsUK notes that there was a question as to whether Kenworthy would be able to compete at the 2022 Winter Olympics, which kick off in February.
Just weeks ago, Kenworthy shared in an Instagram post that he recently got a "bad concussion" while at a training camp in Switzerland.
He explained that he's had a "few serious" traumatic brain injuries in the past so the "seriousness of each added concussion has been stressed to me".
Out professional soccer player calls out 'homophobic abuse' from crowd
The Adelaide United player said he had "no words" to describe his disappointment at being the target of anti-gay insults from the crowd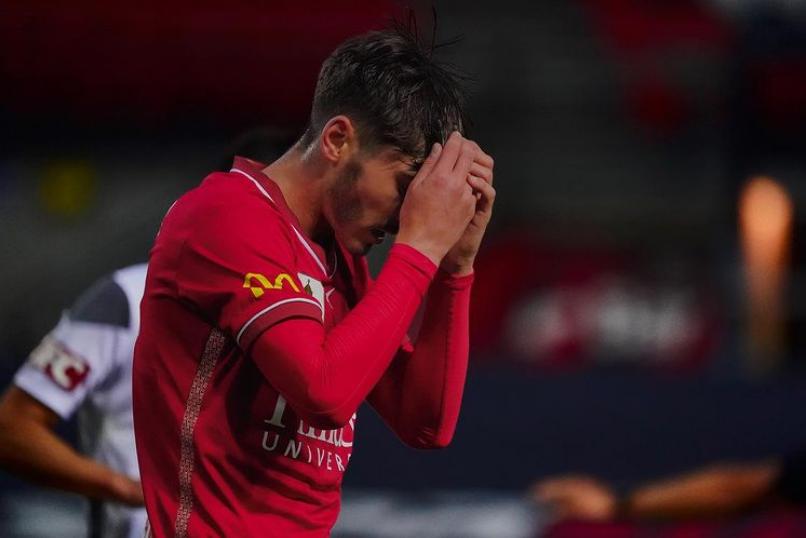 Professional soccer player Josh Cavallo, who became the only openly gay top-flight male professional footballer last year, told his Instagram followers over the weekend that he experienced "homophobic abuse" during his last game.
The Adelaide United player said he had "no words" to describe his disappointment at being the target of anti-gay insults from the crowd at AAMI Park during his team's Saturday game against the Melbourne Victory.
"As a society it shows we still face these problems in 2022," he wrote. "This shouldn't be acceptable and we need to do more to hold these people accountable. Hate never will win. I will never apologise for living my truth and most recently who I am outside of football."
Cavallo added that he was also targeted after the game online.
"To @instagram I don't want any child or adult to have to receive the hateful and hurtful messages that I've received," he said. "I knew truely being who I am that I was going to come across this. It's a sad reality that your platforms are not doing enough to stop these messages."
The Australian Professional Leagues (APL) said it was "shocked and saddened" to hear Cavallo's reports of "homophobic bullying," according to the Guardian.
"Our players, staff and fans have the right to feel safe on and off the pitch," APL CEO Danny Townsend said. "There is no place for bullying, harassment or abuse in Australian football and we have zero tolerance for this harmful behaviour."
The APL is working with both teams to investigate the incident, adding that sanctions will be issued to anyone involved.
In a statement, Adelaide United Chief Executive Officer Nathan Kosmina said that the team was "appalled" at the "verbal abuse" that Cavallo received.
"Adelaide United is proud to be an inclusive and diverse football club, and to see one of our players subjected to homophobic abuse is disappointing and upsetting," he said. "Josh continues to show immense courage and we join him in calling out abuse, which has no place in society, and it will not be tolerated by our Club."
The Melbourne Victory added that it "sees football as a platform to unite fans no matter what background. Spectators found to have breached these standards will be banned from future matches."
At the end of his Instagram message, Cavallo thanked those sending him positive messages, love and support.
"Love will always win," he said.