July 13, 2019 at 11:48 am EDT | by Kathi Wolfe
Queer history emerging from the shadows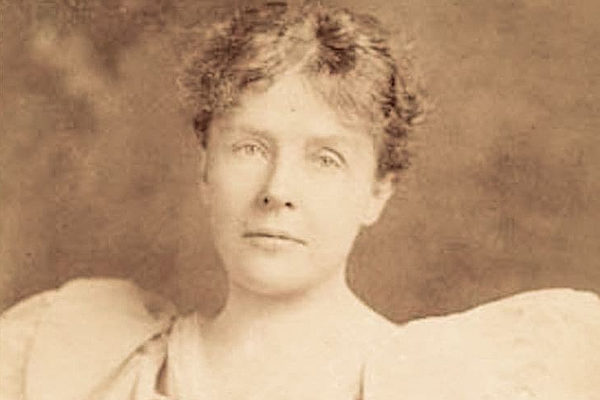 Milestone anniversaries make us remember the past. Fifty years ago on July 20, 1969, Neil Armstrong became the first person to walk on the moon. As I raise a glass to honor Armstrong's historic, awestruck footsteps, I'll be thinking of hidden LGBTQ history.
The upcoming anniversary reminds me of Sally Ride, the first woman astronaut. "Millions of little girls are going to sit by their televisions and see that they can be astronauts, heroes, explorers and scientists," Gloria Steinem said when Ride made her historic 1983 flight into space.
Few knew until after her death that Ride had been in a same-sex relationship with Tam O'Shaughnessy. As I've written before in the Blade, I don't judge Ride for not revealing her sexual orientation, "deciding to come out, even as marriage equality increasingly becomes a reality, is still a personal, and often, difficult decision."
But, I hope Ride's sexual orientation won't be hidden from history. Sometimes straight people wonder why it's important for hetero and queer folk to learn about LGBTQ people in history. "Who cares if Sally Ride or anyone in history was gay?" a cousin asked me once, "it's what they did that counts."
It matters because until recently few people could be openly queer. Though we've achieved marriage equality, you can still be fired just for being gay in more than half of our states. The Trump administration is pursuing an anti-LGBTQ agenda. Bullying is a problem for many queer students, especially, those who are trans.
As a youth, in school, I, like many LGBTQ people, didn't learn about any queer people in history. Even now, queer folk are often absent from history books and lessons. How inspiring it would be for queer kids and adults to learn that some of our nation's most renowned icons from Walt Whitman to Eleanor Roosevelt to Sally Ride were queer.
Thankfully, queer history is emerging from the shadows. The latest reveal to come my way, through a report in The Washington Post, is a new book, "Precious and Adored: The Love Letters of Rose Cleveland and Evangeline Simpson Whipple, 1890-1918," edited by Lizzie Ehrenhalt and Tilly Laskey. Rose Cleveland, a teacher and author, was the sister of President Grover Cleveland. Cleveland, who never married, served as first lady during part of Cleveland's first term.
Cleveland, who was born in 1846, and Whipple, who lived from 1856 to 1930, were wealthy, educated, independent women. When they met while visiting Florida in 1889, Cleveland was no longer the official hostess at the White House. Evangeline (then Evangeline Simpson) was a wealthy widow. (In 1896, Evangeline married Henry Whipple, an Episcopal bishop in Minnesota. He died in 1901.) Both women owned several homes. Partly because she was, for a time, first lady, Cleveland's book "George Eliot's Poetry" was a bestseller.
At their first meeting, they sparked to each other. From that moment onward, the two women had a 28-year relationship "encompassing friendship, romance, sexual attraction and partnership," the editors write in the introduction to "Precious and Adored."
Their letters, mostly from Cleveland to Whipple, reveal a complex bond that endured from the Victorian era to World War I, the editors say. They had nicknames for each other. Cleveland called Whipple "Wingie" and "Eve." She'd sign her letters with "Viking" or "Myself." "You are mine by every sign in Earth & Heaven, by every sign in soul & spirit & body," Cleveland wrote to Whipple.
Whipple begged Cleveland to "come to me this night."
Yet being of their era, they wouldn't have thought of themselves as part of "women who shared an identity built on same-sex attractions," the editors write.
Though assigning a sexual orientation to Cleveland and Whipple after their time, is anachronistic, "it's still possible," Ehrenhalt and Laskey say, "to recognize their relationship, and their letters, as queer."
When some still want to deny our place in history, that's something to celebrate.
Kathi Wolfe, a poet and writer, is a regular contributor to the Blade.