July 12, 2019 at 12:23 pm EDT | by Brock Thompson
On gay acceptance, young people suck. So do Republicans.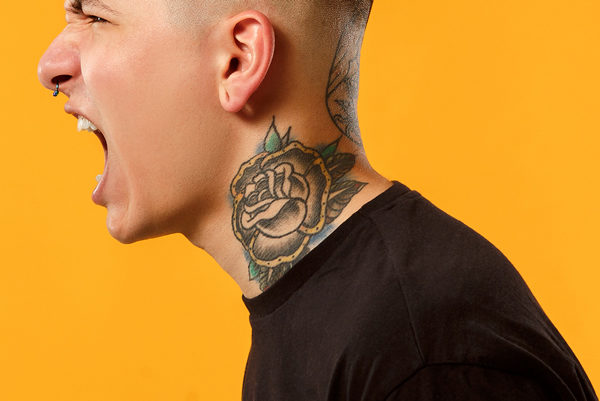 OK, stay with me. Years ago, well, not that many years ago, for us gay people pretty much all Republicans hated us. All Republicans and every other Democrat. But now times have changed. As evidenced last month with all the wonderful Pride brouhaha, Democrats were practically tripping over themselves to march in our parades. Republicans, naturally, couldn't be bothered. Whatever, right? I mean, can you imagine what sort of joy Mitch McConnell would bring to Pride anyway? 
Democrats have largely come around, Republicans, not so much. And generally, acceptance is on the rise. Generally. All across the board society's attitudes and perceptions of LGBT Americans have pretty much improved. That is, except for one demographic — young people. For those 18-34 years of age, the numbers have slid for a second year in a row. In its yearly national survey among U.S. adults conducted by GLAAD, the survey asked how comfortable are you interacting with an LGBT person. For young people in the 2018 survey, this stood at 45%. That's down from 53% in 2017 and a high of 63% in 2016. And this from young people, typically seen as the cooler of the generations. Even older Americans, those placed in the 'curmudgeon' and 'back in my day. . .' categories. That age group, those 72 and older, even edge out young people on the acceptance scale, albeit by just a hair.
So not great news coming out of the survey. And I don't want to get too numbers heavy in these columns. But let me just offer up one more statistic. Hate crimes are on the rise in our city, and not surprisingly, LGBT Washingtonians are the biggest target. The Washington Post reported earlier this year that the District racked up 61 crimes in 2018 based on sexual orientation, up from 40 in 2016 and 56 the year before that. Numbers-wise, that's an increase of more than 50 percent in just over two years. GLAAD categorized the decrease in acceptance among younger Americans as 'alarming.' Let's couple this with the rise in hate crimes against LGBT people and you could categorize it all as "Oh my God!"
So where is all this 'un-acceptance' and downright hate coming from? There is a lot of it out there to be sure, and social media bares a lot of the blame. The truth is, no matter how you feel about us gays, it would only take a few clicks around to find a whole host of others that agree with you. A few more clicks to find some really hateful rhetoric, I'm sure. I've never gone poking around, but I do hate-follow a couple of politicians from back home in Arkansas, and one even tweeted about the survey noted above as a good development. Yeah, needless to say, he's a Republican.
And maybe it's a good idea to be reminded from time to time that there are large swaths of America that don't generally care for us. A large swath that would rather not have us around. And those folks are generally more on the Republican side of things. GLAAD minces no words in laying blame pretty much entirely on President Donald Trump. To all the people out there who thought on LGBT issues Trump couldn't be that bad, GLAAD has tallied up over 100 instances of explicit anti-gay bias by Trump himself, his appointees, or departments. Talk about death by a thousand cuts. And let's be clear, the two years seeing decreased acceptance among the young match up exactly with the 2016 election of Trump. And social media is certainly his favorite platform from which to spew hate.
And this column has touched on it all before. I call it 'trickle down hate' coming from 1600 Pennsylvania Avenue. That the man sets the tone and tenor for all those impressionable young MAGA-hat wearing youths you dodge while running on the National Mall. 
I'm ready for a change. And if Republicans and the president they embolden inspire others to act with bigotry and hate, then 2020 cannot come soon enough. 
Brock Thompson is a D.C.-based writer. He contributes regularly to the Blade.