July 18, 2019 at 9:52 am EDT | by Lou Chibbaro Jr.
Gay ANC commissioner challenges Gray for Ward 7 seat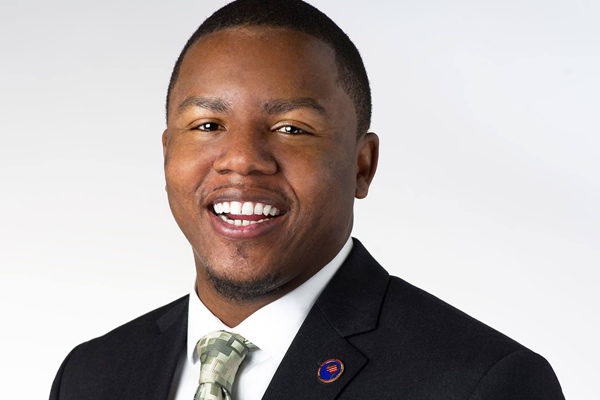 Gay Advisory Neighborhood Commissioner and community activist Anthony Lorenzo Green announced on July 12 in a Facebook message that he is a candidate for the Ward 7 D.C.  Council seat currently held by former mayor and current Council member Vincent Gray
"Today, I decided to take the leap that many have been urging me to take and declare my candidacy to be the next Ward 7 Councilmember," Green said in his Facebook statement.
"My grandmother has always taught me that public service is the Lord's work and I'm thankful for the trust people continue to put in me," he said
Green becomes the second gay person to announce his candidacy for a D.C. Council seat as a Democrat in the city's June 2, 2020 Democratic primary. Last month, gay activist John Fanning, who serves as chair of the Logan Circle Advisory Neighborhood Commission, announced he's running for the Ward 2 Council seat currently held by Council member Jack Evans.
Like Green, Fanning says he will be running in the June 2, 2020 Democratic primary.
Neither Gray nor Evans has disclosed whether they plan to run for re-election next year, but most political observers believe the two will seek re-election
Green and Fanning are among 25 known LGBT ANC commissioners who won election or re-election in the city's November 2018 election
Green couldn't immediately be reached by the Washington Blade for comment. If Gray runs for re-election Green would be running against a former mayor and Council member who is considered by LGBT activists to be one of the city's most LGBT supportive politicians, with a strong pro-LGBT record as both mayor and Council member
In his announcement statement on Facebook, Green did not mention LGBT issues but instead discussed problems and concerns raised by Ward 7 residents, saying "too many times we have leaders that don't seem to hear them when they speak."
"I'm proud of the record that we've built together over the last 7 years of standing up for our own," he said. "My service as an ANC Commissioner, civic association leader, social justice warrior, and community activist has prepared me for the work that lies ahead," he said. "Will you join me?"