July 18, 2019 at 11:50 am EDT | by Michael K. Lavers
Transgender woman deported from US finds refuge at Mexico shelter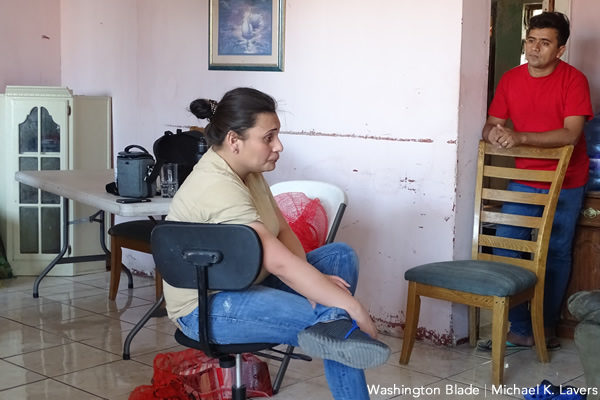 CIUDAD JUÁREZ, Mexico — A transgender woman who says she was deported from the U.S. arrived at a shelter for LGBTI migrants in Ciudad Juárez, Mexico, on Tuesday.
Leche Merchant had been in U.S. Immigration and Customs Enforcement custody at the Cibola County Correctional Center in Milan, N.M., for two years until Monday.
Merchant traveled to El Paso, Texas, which is across the Rio Grande from Ciudad Juárez, before she returned to Mexico. Merchant arrived at the shelter run by Respetttrans Chihuahua, a local advocacy group, shortly after 4 p.m. with two mesh bags that contained books, legal documents and other belongings she had at the Cibola County Correctional Center.
Another trans woman who lives at the shelter straightened Merchant's hair with a flat iron less than an hour after she arrived. Merchant began to talk with some of the other migrants after they introduced themselves to her.
"I feel safe," Merchant told the Washington Blade.
Merchant claims fellow detainee raped her
Merchant, 30, is from a small town in Mexico's Guerrero state.
She told the Blade a teacher in her elementary school tried to rape her. Merchant also said her family did not accept her because she is a trans woman, noting her father mocked her when she received breast implants.
"My dad wanted me to take them out and to go back to being a man, to being a normal person," said Merchant. "I made some very hard decisions, but I do not want to be with my family."
She also told the Blade people in her hometown were not ready to accept her "as I am."
Merchant said she was living in Visalia, Calif., where her mother lives, when she was arrested. Merchant told the Blade she was taken into custody for what she described as outstanding warrants, but she did not disclose the crimes for which she had been accused.
Merchant told the Blade she was detained in Arizona before ICE transferred her to the Cibola County Correctional Center.
A unit for trans ICE detainees opened at the Cibola County Correctional Center — a minimum-security men's facility that CoreCivic, a private company once known as the Corrections Corporation of America — in 2017.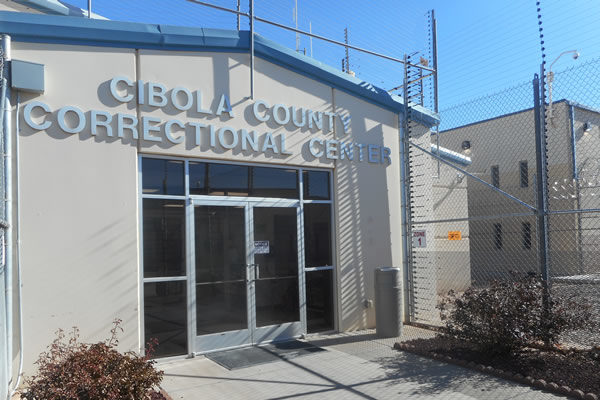 Merchant told the Blade she was in solitary confinement when ICE invited the Blade and a handful of other media outlets to visit the unit on June 12.
"I was in the 'shoe' and it was really bad," she said.
Merchant said a cisgender man who was detained at the Cibola County Correctional Center raped her and another trans woman from Honduras while they were in custody. Merchant also showed the Blade a document that indicates the judge who denied her asylum claim concluded she "did not submit sufficient objective evidence to demonstrate that I am a transgender woman."
"They don't believe me that I'm transgender," said Merchant. "It is incredible because the person who raped me is a man. He is a very macho man who likes transgender women."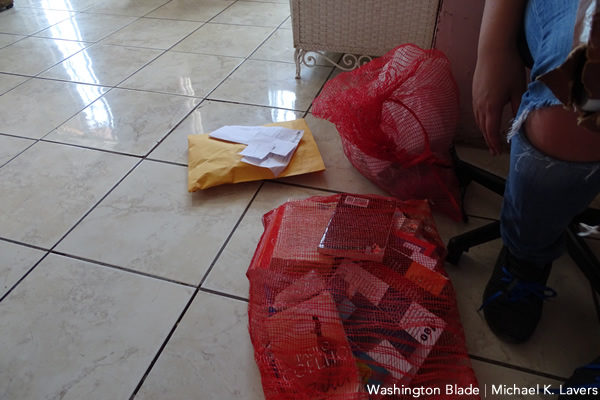 'Everything was very difficult'
The Blade spoke with Merchant less than a month after 29 trans women in ICE custody at the Cibola County Correctional Center signed a handwritten letter in which they complain about the conditions in which they are living.
It does not appear Merchant signed the letter, but she told the Blade she only received a 3-day supply of hormones and aspirin before ICE released her from the Cibola County Correctional Center. Merchant also said she was unable to bathe for three days when she was in solitary confinement.
"My prison was as though everyone knew I was like an absolute dog," she said. "I did not have a voice in this sense … everything was very difficult."
The Blade has reached out to ICE spokespeople for comment on Merchant's allegations.
ICE officials have repeatedly defended its treatment of trans people who are in their custody.
A 2015 memorandum then-ICE Executive Associate Director of Enforcement and Removal Operations Thomas Homan signed requires personnel to allow trans detainees to identify themselves based on their gender identity on data forms. The directive, among other things, also contains guidelines for a "respectful, safe and secure environment" for trans detainees and requires detention facilities to provide them with access to hormone therapy and other trans-specific health care.
Merchant told the Blade she plans to once again ask for asylum in the U.S., despite the Trump administration's hardline policies that are designed to stem the number of migrants who reach the country.
"I suffered a lot of mistreatment, I've been persecuted since I was young," said Merchant. "The (Mexican) government does not support us."