July 26, 2019 at 2:59 pm EDT | by Mariah Cooper
Megan Rapinoe lands book deal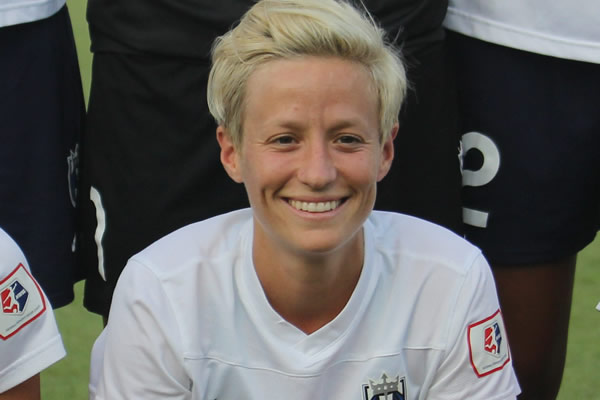 U.S Women's National Team co-captain Megan Rapinoe has scored a book deal, the Associated Press reports.
Penguin Press announced that Rapinoe's book will offer an "honest, thoughtful, unapologetic" on topics ranging from soccer, social justice and gay rights. There will also be a version of the book released for younger readers.
"A lot of women, great women soccer players, have written memoirs," Penguin Press president and editor-in-chief Ann Godoff told the New York Times. "Megan has a different platform. She's just operating from this very honest and straightforward and 'This is who I am' place. I think that's what many people aspire to."
The still-untitled book is expected to be released in fall 2020.