August 8, 2019 at 1:47 pm EDT | by Michael Radkowsky
LGBT ADVICE: Wife got sober, nags spouse about pot use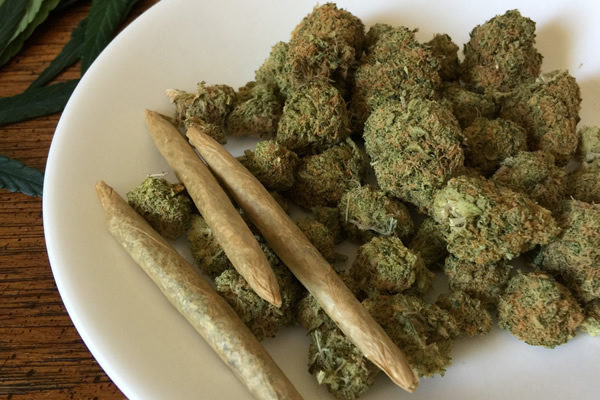 Michael,
My wife is on an ongoing rant about my pot smoking. I tell her to back off, but she won't. If she continues to harangue me I don't know how I can bear it. How do I get her to be reasonable and lay off her nagging?
When we met 11 years ago, Grace was already a serious drinker. Her drinking never bothered me. It wasn't like she drank much on her own or couldn't hold a job. And most of her friends, whom we spent a lot of time with, drank as well.
Then, a few years ago, Grace's best friend had a DWI. She consequently lost her security clearance and her job. Grace got scared that something like that might happen to her. Because Grace is a government contractor, she needs her security clearance to work. She kept trying to quit and couldn't, so she joined Alcoholics Anonymous and has been sober ever since.
I have never personally liked alcohol but I have been a recreational pot user since I was in my teens. This was fine with Grace until she joined AA and got sober. Before that, she used to smoke occasionally as well.
Now she is really bothered by my smoking. I don't smoke every day, just a few times a week to relax after work or clear my mind on the weekend.
Grace says that when I'm smoking, I am checked out and not available to her. She is definitely exaggerating. I had to put up with an awful lot more from her all the years she was drinking. Plus I spent way too much time over those years with a bunch of drunk lesbians as the only non-drunk gal in the room. I can tell you this was seldom fun. But I didn't complain or ask her to change or refuse to get together with her friends.
She's dropped those friends since she got sober. She has her new AA friends, whom I like. And I've always had my own friends, whom she did like. But now, as most of them smoke pot too, she doesn't like me spending time with them and won't join me when I do.
It's not like I am snorting cocaine every night or using meth. Pot is practically legal and I am a lot less checked out than she ever was. So I don't see why she should mind if I get a little buzz a few nights a week.
If she would get off her high horse, we'd be fine. We've had a great marriage up till she started in on me. Am I right she should not be insisting I change?
Michael replies:
Your wife can ask you to change, but she can't insist on it. If it's important to you that you keep smoking pot, then you can choose to continue. If that's your choice, Grace can either keep pushing you, make her peace with you as you are or decide to leave.
If she keeps pushing you and you want to do your part toward having a happy marriage, then your job is to find a way not to be angry, resentful or totally thrown off by her behavior.
Do you think it's possible for you to stay relatively calm and continue to be a loving wife in the face of her ongoing criticism about your pot use? Doing so would require you to focus on what you love about Grace, while accepting that she has some characteristics and behaviors that you really don't like.
Of course, I could say pretty much the same to Grace about you and your pot smoking.
To be happily married, all of us must accept that our partners are different from us in some major ways — some of which we don't like. This can include substance use or sobriety, nagging, intransigence and of course squeezing the toothpaste tube incorrectly.
Even if you are less checked out than she was when she was drinking, I suggest you take her complaint seriously. It's always a good idea to operate in the spirit of generosity in a relationship, to listen to our partners' requests and complaints with an open mind and to be present. Your taking a tit-for-tat stance is your contribution to the continued hostility between you two.
So rather than dismissing her comment, you could ask yourself if you are really in the best position to determine that you aren't checking out to an unreasonable degree. Though I'm not suggesting that you should or shouldn't keep getting high, I am curious why you are so adamant about continuing to do so, given Grace's concern. What would you lose if you stopped? And, what might you stand to gain?
Michael Radkowsky, Psy.D. is a licensed psychologist who works with LGBT couples and individuals in D.C. He can be found online at michaelradkowsky.com. All identifying information has been changed for reasons of confidentiality. Have a question? Send it to [email protected].