August 8, 2019 at 6:22 am EDT | by Lou Chibbaro Jr.
Monika Nemeth elected ANC chair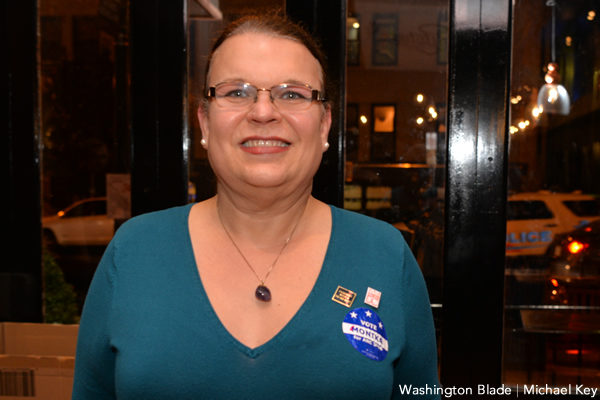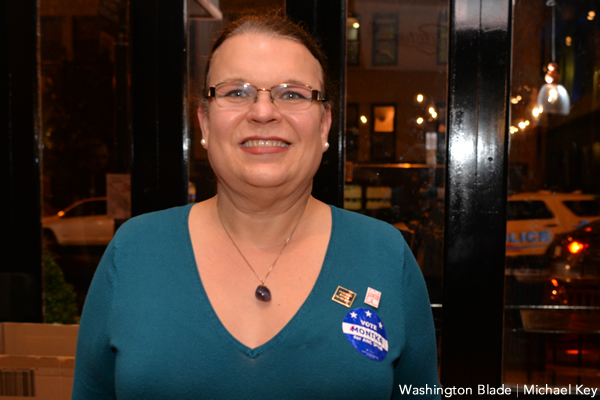 Ward 3 community activist and Gertrude Stein Democratic Club President Monika Nemeth, who became the first known transgender person to win election to a D.C. Advisory Neighborhood Commission seat in November 2018, assumed the position as chair of ANC 3F on Aug. 1.
Her fellow commissioners elected her to the chairperson position on July 23 after then-chair David Dickinson announced he was stepping down in anticipation of his and his family's plans for moving later this year to the United Kingdom, where his wife will begin a new job at Oxford University.
Nemeth was among 23 LGBT candidates who won election to ANC seats in the Nov. 6, 2018 D.C. election. She later joined other LGBT ANC commissioners to form an ANC Rainbow Caucus, which advocates for LGBT issues.
She holds the seat for ANC 3F06, ANC 3F represents the neighborhoods of Van Ness, North Cleveland Park, Wakefield, and Forest Hills.