August 22, 2019 at 2:07 pm EDT | by Mariah Cooper
Pulse survivors plan 'ex-gay' 'Freedom March' near Pulse nightclub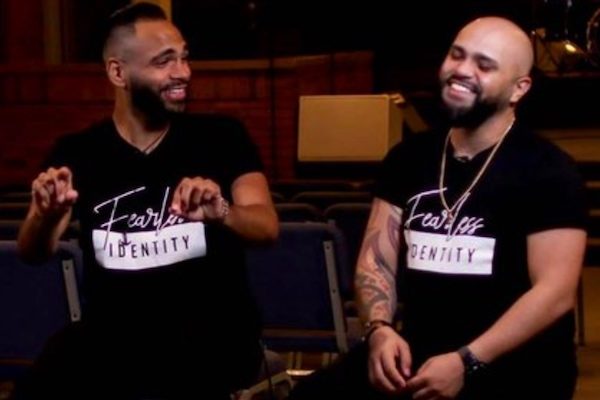 Angel Colon and Luis Javier Ruiz, two survivors of the 2016 Pulse nightclub mass shooting, will appear at an "ex-gay" "Freedom March" about five minutes away from the massacre site in Orlando. The march is scheduled for Sept. 14.
The Freedom March organization hosts rallies across the nation aimed at presenting "freedom from homosexual/transgender lifestyles by the grace and power of Jesus Christ." The inaugural "Freedom March" was held in D.C. in May with Ruiz in attendance. The last march took place in June in St. Paul, Minn.
The Orlando march will be at Lake Eloa Park, which is about a five-minute drive away from Pulse nightclub, NBC News reports.
Colon, 29, and Ruiz, 36, were among the 53 people injured during the mass shooting which ranked as the deadliest mass shooting by a single shooter at the time. It remains the deadliest incident of violence against LGBT people in the United States.
Colon was a dancer at the club and suffered six bullet wounds. Ruiz was at the club as a patron and was injured in the stampede to escape the shooter.
Both men claim they are no longer gay because they have found Christ. Colon and Ruiz have founded Fearless Identity, an organization meant to "bring hope" and "biblical understanding to those seeking to change," Ruiz explained to NBC News.
"We're trying to equip churches, even if they're not gay-affirming churches, with the resources they need and teach them not to judge the LGBTQ community," Colon told NBC News. "We're trying to share our stories through ministry and share the testimonies of people who've come out of the homosexual lifestyle."
Ruiz added: "People have the option to change, to choose their own path and their own journey. If there's a drag queen doing a storytelling hour at a school, we're not going to say, 'Kick the drag queen out.' We're going to say, 'Let's also read the Bible to these kids.'"