Watch: Ricky Martin joins Maluma for 'No Se Me Quita' music video
The vibrant video was filmed in Miami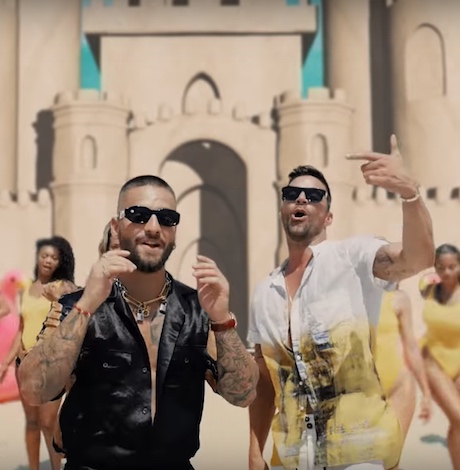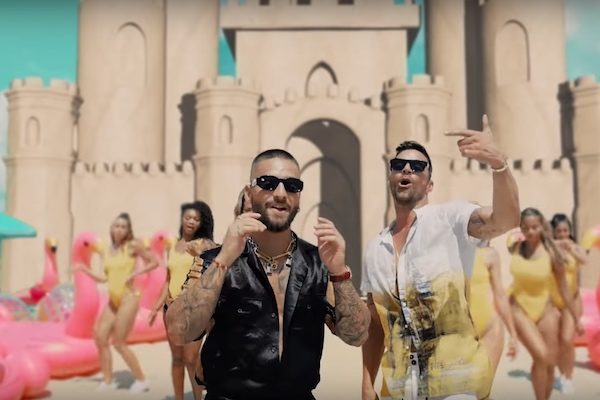 Maluma released the music video for "No Se Me Quita" featuring Ricky Martin and set against a vibrant, colorful beach background.
The music video, filmed in Miami, shows Maluma falling for a lifeguard. Martin tries to help Maluma come up with a scheme for Maluma to kiss her.
"No Se Me Quita" will appear on Maluma's upcoming album "11:11."
Watch below.
Six books not to miss this fall
Memoirs, love stories, and ballroom await
Staying inside and curling up always seems like a great idea but in the fall, it almost feels urgent, doesn't it? The great news is that there are a lot of good reads slated this fall for the LGBTQ reader.
Not your normal coming-of-age tale, "A Tale of Two Omars" by Omar Sharif, Jr. is the story of the author's youth during the Arab Spring in 2010. But that's only the launching point for the rest of the story: Sharif, the grandson of the great actor Omar Sharif, writes of his grandfather and the rest of his scattered family, and visiting them on various continents. He also writes of danger: a job he took that wasn't the kind of work he thought it was, and the threats he received for speaking out about his homosexuality in homophobic Egypt. It's a thrilling book, salted with memoir and you'll love it. (October)
If you're obsessed with the most recent incarnation of "Cinderella," then you'll likewise want to have "Unprotected: A Memoir" by Billy Porter on your shelf. This is a story in the author's own words, about growing up Black and gay, raised by parents who hope to change the latter, and seizing the strength to stay use your talents and stay the course. (October)
Who doesn't want it all? In the memoir "Greedy: Notes from a Bi-Sexual Who Wants Too Much" by Jen Winston, the author humorously examines what it means to be bisexual, why coming out as bi is fraught with landmines; dating, pronouns, sex, and more. Yes, you can have it (almost) all. (October)
Nightlife in Seoul is the backdrop for "Love in the Big City" by Sang Young Park, translated by Anton Hur. It's the story of a young gay man and his best female friend, and the fun they have exploring the clubs and bars in Seoul. As with many friendships, they both change and he is left to look for the love of his life alone. Fun, sassy, and poignant, this was a big best-selling debut novel in Korea. (November)
If something on the light side appeals to you, look for "The Coldest Touch" by Isabel Sterling. It's a novel about a young woman who knows how someone will die, just by touching them. Understandably, she'd love to lose that power, until a young vampire is sent to help her, and they fall in love. Can the two thwart the danger in their town that's coming from another, more sinister, paranormal figure? This is a book for young adults, but grown-up readers who love vampire stories will love biting into it. (December)
And finally, for the reader with creativity and movement in their bones, "And the Category Is…: Inside New York's Vogue, House, and Ballroom Community" by Ricky Tucker is what you'll want this fall. Go into an "underground subculture" for Black and Latinx trans and queer people, where marginalized LGBTQ individuals find acceptance, family, and help. With its roots in Harlem more than a century ago, you might not think you know much about ballroom, but you'll be surprised… (December). Season's readings!
Must-attend events in D.C. this fall
Mix of in-person and virtual exhibits, brunches, and more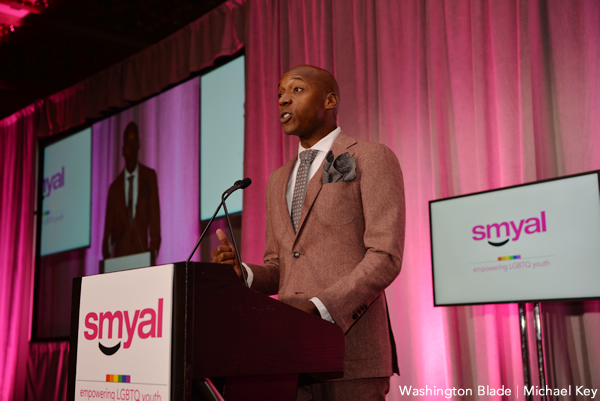 Last year, the pandemic forced many event planners to cancel their projects or move everything entirely online. However, this year, with the number of vaccinated people increasing and the mask mandate in place, events are slowly returning to the in-person format. Check out the list below for a good mix of both in-person and virtual events to watch out for this fall:
Smithsonian Associates will be hosting "Palestinian Embroidery 101: The Tatreez Sampler Series" on Friday, Sept. 17 at 2 p.m. This online event teaches the art of Palestinian embroidery including the basic Palestinian cross-stitch and how to create a tatreez sampler, using Aida cloth fabric. The class will be taught by Wafa Ghnaim who began her training in embroidery with her mother at age 2. Visit the Smithsonian's website for more information.
Join Capital Pride Alliance virtually to celebrate the 10-year anniversary of the repeal of "Don't Ask, Don't Tell" on Monday, Sept. 20 at 7 p.m. This event will focus on "[supporting] the continuous fight for full inclusion for transgender and intersex servicemembers." Keynote speakers include former Rep. Patrick J. Murphy, and Jennifer Dane, Air Force veteran and Executive Director of the Modern Military Association of America. Guests will get to hear extraordinary stories from service members of all branches and learn more about the fight for the codification of transgender military service and the effort to lift the ban on service for intersex individuals and folks living with HIV. For more information, visit Capital Pride Alliance's website.
The 2021 LGBTQ Intergenerational Symposium will be on Thursday, Sept. 23. This is a free two-day virtual event sponsored by the DC Department of Aging and Community Living, Capitol Hill Village, and the DC Villages and is open to LGBTQ individuals and allies of all ages. There will also be a virtual kickoff for attendees, speakers, and organizations that are involved to get to know each other. Each day will include two health and wellness sessions, one panel, and breakout session.
The Smithsonian Center for Astrophysics will host New Vistas in Astronomy: Imaging a Black Hole on Thursday, Sept. 30 at 7 p.m. This event will celebrate the 51st year of the New Vistas in Astronomy lecture series at Fred Lawrence Whipple Observatory (FLWO). There will be speakers from across the many scientific divisions of the Center for Astrophysics Harvard & Smithsonian led by founding director of the Event Horizon Telescope (EHT) Shep Doeleman.
DC Front Runners will host its 40th anniversary party on Saturday, Sept. 25 at Jack Rose Dining Saloon at 3 p.m. This event will be held outside on the large roof deck. Tickets for this event are $35 and cover two drinks, passed appetizers and hors d'oeuvres. You are welcome to open a tab at the bar after your drink tickets have been used. Drink tickets for paid attendees will be available starting mid-September at the runs, and also available day of the event by contacting Josh Yankovic. More information about this event is available on DC Front Runners' website.
All Things Go and the Capital Pride Alliance are joining forces to launch "Club Pride", a third stage and dance party at the All Things Go Music Festival on Saturday, Oct. 16. This all-day event will feature special intimate artist performances, DJ sets, special guests and more throughout the day. Access to Club Pride is included with all festival tickets. Club Pride is located at Merriweather Post Pavilion's 9:32 Stage. For more information, visit Capital Pride Alliance's website.
Capital Pride Alliance will host the first ever "Colorful Fest" that will include a block party and street fair on Sunday, Oct. 17. The Street Fair will feature small independent businesses, community groups, artisans, and food along 15th Street. The Block Party will include entertainment, an As You Are Bar pop-up, and dancing throughout the day for guests 21 and over. For more details, visit Capital Pride Alliance's website.
Smithsonian Associates presents "The Philosophical Thought of Thomas Aquinas" on Thursday, Sept. 23 at 6:30 p.m. This event will be hosted online and Aquinas scholar Gregory T. Doolan will explore Aquinas's philosophical thought. Thomas Aquinas's work presents one of Western civilization's most comprehensive philosophical systems. Although a theologian by profession, this man of faith dedicated much of his vast writings to discerning what the human mind can learn independently of faith. For more information, visit the Smithsonian's website.
"SMYAL's Annual Fall Brunch" will be on Saturday, Nov. 6 at 10:30 a.m. at the Marriott Marquis. This event ​​includes a cocktail reception featuring a silent auction, three-course brunch, and a chance to hear from some of the LGBTQ community's most inspiring leaders. This event will bring together LGBTQ individuals and allies, friends, and families in support of the inspirational youth SMYAL works with every day. For more information, visit SMYAL's website.
DC Area Transmasculine Society (DCATS) will host "Transmasculine and Nonbinary Social Hour on Tuesday, Sept. 21 at 6 p.m. at Red Bear Brewing Company. At this social hour, DCATS will be accepting binder donations and will also give out needles to those who are in need. All partners and friends are required to be accompanied by a transmasculine individual. The event is reservation-only, and you can RSVP online on Eventbrite.
Live music returns to D.C.
9:30 club, The Anthem, Fillmore, and more fill up calendars for fall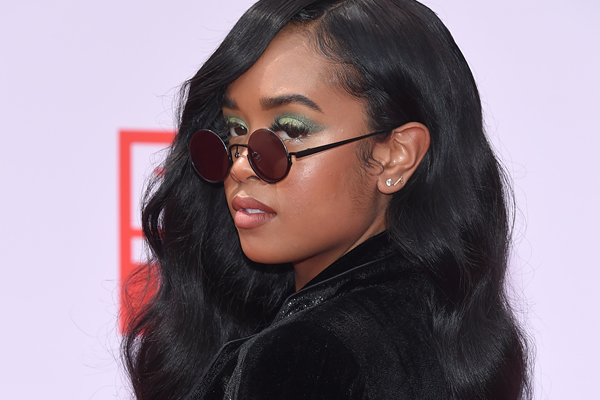 Fall is almost here. And, with cooler weather fast approaching and more people getting vaccinated, many venues have decided to go full force with their programming. Here are a few events you should make sure to mark in your calendar.
The Anthem
Juanes will grace The Anthem's stage on Tuesday, Sept. 21 for his Origen Tour. The show begins at 8 p.m. and tickets can be purchased for $55 on Ticketmaster.
Other fall highlights include: Violent Femmes with Flogging Molly on Sept. 26 at 6:30 p.m.; Dead Can Dance on Oct. 11 at 8 p.m.; HER – Gabi Wilson on Oct. 25; and former TV anchor Katie Couric brings her book tour to the venue on Oct. 30 at 7:30 p.m.
9:30 Club/Merriweather
Bob Mould returns to 9:30 to perform along with Kestrels on Sept. 18; Tinashe brings her "333 Tour" on Oct. 3; Alec Benjamin sold out his first show on Oct. 4 so a second has been added for Oct. 5; and for all the '90s fans, White Ford Bronco performs Oct. 15.
"92Q End of Summer Jam Featuring Future" will be at the Merriweather Post Pavilion on Sunday, Sept. 19. This event will feature prominent artists including rappers Future, City Girls, Moneybagg Yo, and 42 Dugg. Doors open at 6:30 p.m. and the concert begins at 8 p.m. Tickets are selling for as low as $99, and you can purchase them on Ticketmaster.
U Street Music Hall will present Luttrell on Saturday, Sept. 25. At 10:00p.m. D.C. DJ Sabeel Cohan will also play a set at the show. Tickets are available on Ticketmaster and cost $20.
Fillmore
Jack Harlow, who recently featured on gay singer Lil Nas X's song "Industry Baby," will be performing at Fillmore on Saturday, Sept. 18 for his Crème de la Crème Tour. Babyface Ray and Mavi will be performing as well. This standing room only event begins at 7:30 p.m. and tickets are $29.50. For more information, visit Fillmore's website.
Tanzanian superstar and BET Best International Act award nominee Diamond Platnumz will perform on Sunday, Oct. 10 at 7 p.m. Tickets are as low as $39.99 for general admission. This event is a standing room only event. More information is available on Fillmore's website.
Fillmore will also present Nigerian singer Omah Lay on Monday, Sept. 27. Tickets are $27 and doors open at 8 p.m. This is a standing room only event.
Dance Gavin Dance will play at Fillmore as part of their Afterburner Tour on Wednesday, Sept. 29. Doors open at 6 p.m. and tickets can be purchased for $29.50 on Fillmore's website.
Howard Theatre
Jay Electronica and Smoke DZA will perform at the Howard Theatre on Saturday, Sept. 18 at 9 p.m. A-King will host the event. Doors open at 7 p.m. and the concert begins at 9 p.m. Advance tickets cost $25 and can be purchased on the Howard Theatre's website.
Grammy Award-winning singer iLe will bring some bolero tunes to the Howard Theatre on Friday, Oct. 1 at 8 p.m. Doors open at 6 p.m. and tickets cost $39. Visit the Howard Theatre's website for more information.
"The Biggest '90s Party Ever" will be hosted on Saturday, Oct. 9 at 8:15 p.m. Join the Howard Theatre in your best '90s-inspired attire for a night of nostalgic vibes and '90s tunes. Advance tickets are $34.99 and tickets purchased the day of the event will be $60. For more information, visit the Howard's website.