April 17, 2019 at 2:33 pm EDT | by Mariah Cooper
Listen: Madonna releases new track 'Medellín' feat. Maluma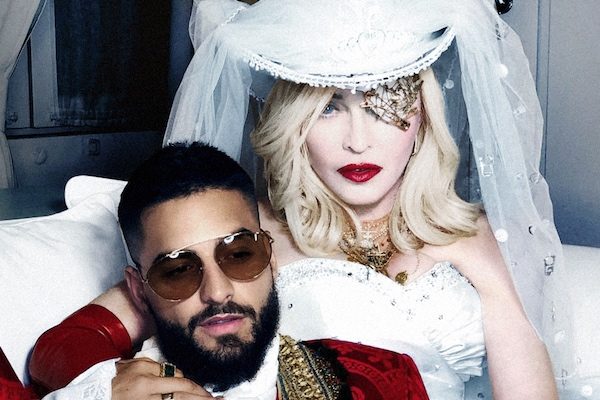 Madonna has released "Medellín," the first track from her new album "Madame X."
The song, sung in both Spanish and English, is a collaboration with Colombian singer Maluma.
"I took a pill and had a dream (yo también)/ I went back to my 17 year/ Allowed myself to be naive (dime)/ To be someone I'd never be," Madonna croons on the track.
"Madame X" will be released on June 14. The album includes collaborations with Swae Lee and Migos' Quavo. The album was inspired by Madonna's time in Lisbon.
"Lisbon is where my record was born," Madonna said in a statement. "I found my tribe there and a magical world of incredible musicians that reinforced my belief that music across the world is truly all connected and is the soul of the universe."
Madonna released a teaser video for the 15-track album saying that the character Madame X is "a secret agent traveling around the world, changing identity, fighting for freedom, and bringing light to dark places."
Listen to "Medellín" below.