September 6, 2019 at 6:30 am EDT | by Khelil Bouarrouj
Should queers support Palestine?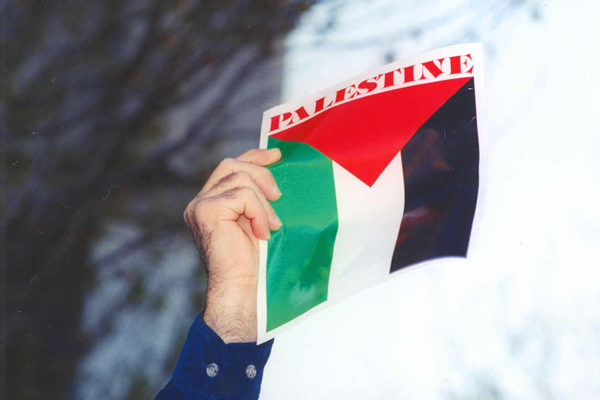 Recently, pro-Israel partisans had a field day mocking queer solidarity with Palestinians in response to the Palestinian Authority's (PA) decision to ban an event hosted by the Palestinian queer group alQaws. The social media schadenfreude was exemplified by Emory University professor and pro-Israel advocate Deborah Lipstadt's tweet, "When a LGBT group on your campus supports BDS in solidarity with the oppressed tell them this: Palestinian Authority bans LGBT activities in West Bank."
The whole affair raises the question: Should queer solidarity activists continue to support the Palestinian cause for self-determination? Yes, queen!
A Palestinian grassroots organization being harassed by the PA isn't a reason to suspend support for the Palestinian people. Maybe Lipstadt and her fellow partisans confuse Israelis with the Israeli government and both of them with Jews, but the distinction between people and state (or, in the PA's case, proto-state) isn't lost on BDS activists. When occupied Palestinian queers are denied freedom by the PA, that's more reason for solidarity.
The PA is no longer a legitimate representative of the Palestinian people. Its legislative arm hasn't met since 2007. Its president's term expired a decade ago. Its popular support has long evaporated; in fact, Palestinians rate corruption in the PA as more detrimental to their daily lives than the occupation. The authoritarian PA maintains power through its security alliance with Israel and suppression of dissent. Its leaders are widely derided by many Palestinians as collaborators. Its action must be judged in the context of occupation. As alQaws wrote in response to the event cancellation, "Singling out incidents of homophobia in Palestinian society ignores the complexities of Israel's colonization and military occupation being a contributing factor to Palestinian LGBTQ oppression."
Homophobia is common in Palestinian society, but that doesn't delegitimize Palestinian aspirations for self-determination. Liberation movements have almost always had moral blind spots. The post-Stonewall gay rights movement, for instance, was heavily dominated by men and marginalized women and people of color. Anti-colonial struggles benefited from the sacrifices of women but then built post-colonial states restricting female autonomy. The first Intifada (1987-93) was largely led by Palestinian women after Israel imprisoned and exiled many of the men. It was women who helmed the committees that organized demonstrations and support networks to sustain popular resistance. But after the Oslo Accords were signed, Palestinian women were sidelined; the men were back in charge. It is for this reason that many on the left have embraced intersectionalism: to avoid the pitfalls of the past when certain struggles for equality were deemed irrelevant to the main cause.
Calling out homophobia in Palestinian society is right and necessary, but what was wrong and opportunistic about Lipstadt's representative tweet is that it expresses no concern for Palestinian queers but only in gleefully instrumentalizing their setback as a wedge against the Boycott, Divestment, and Sanctions movement. It should be noted that Israel's Knesset has repeatedly voted down pro-LGBTQ laws and Israeli Prime Minister "Bibi" Netanyahu has an electoral alliance with an avowedly anti-gay party. According to Lipstadt's logic, queers shouldn't support Israel.
But Lipstadt implicitly argues queers should stand with Israel because of its relatively more progressive record on gay rights. This is a reductivism of queer lives that, as Maya Mikdashi has argued, is arguably homophobic. Queers do not derive their politics solely from their sexuality. Queer solidarity activists are not oblivious to the fact that Palestinian society is socially conservative but know solidarity is an opportunity for disarming homophobia through the power of queer visibility.
At heart, the social media mockery of LGBTQ solidarity with Palestine illustrates the bad faith and willful blindness all too common amongst pro-Israel partisans who see nothing abhorrent about Israel's occupation and assume critics of Israel must be animated by ignorance or malice. Bill Maher called BDS a "bullshit purity test" whose supporters only oppose the occupation because of identity policies pitting the "browner" Palestinians against the "mostly white" Israelis.
Support for Israel is falling among liberals and many of Israel's supporters remain befuddled. Several pro-Israel campaigns have failed to reverse this trend. Neither smearing Palestinians as radical Muslims nor selling Israel as a liberal paradise has worked. Here's a suggestion in good faith: Keep calm and try to honestly grapple with the arguments and history put forth by Palestinian solidarity activists. You might learn something, and we might all get closer to a better place.
Khelil Bouarrouj is an activist who writes about LGBTQ issues.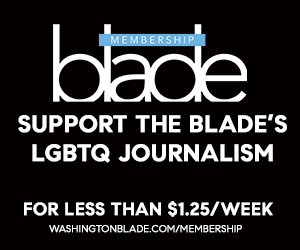 Sign Up for Blade eBlasts