September 16, 2019 at 10:48 am EDT | by Lee Ann Wilkinson
Come for the summer, stay for the fall in Rehoboth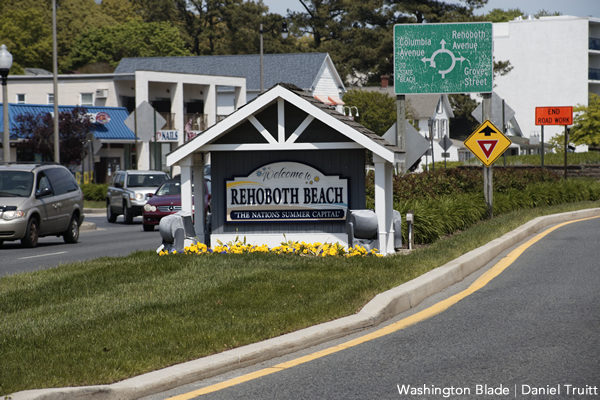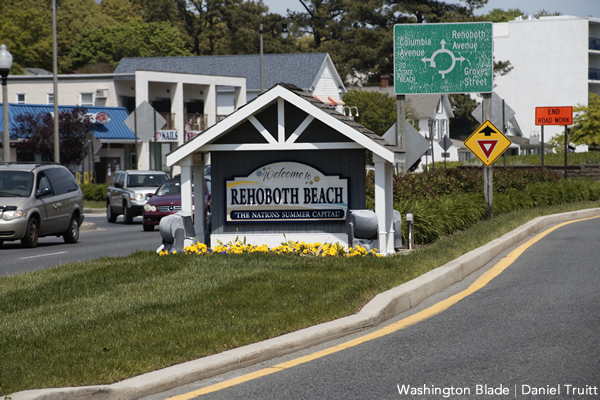 Rehoboth Beach is known as "Our Nation's Summer Capital," but fall is when the real magic happens. September launches our "second summer," when weather is amazing, restaurants start offering specials, and our calendars fill up with weekend events. Here is just a sample of what's in store this fall around Coastal Delaware. From Milton and Lewes to Rehoboth and Dewey Beaches, there is actually something for everyone. Join us!
CAMP Rehoboth Events (http://camprehoboth.com/events/featured)
• Sweet Baby J'ai: A History of Women in Jazz! October 11, 8 p.m., Epworth United Methodist Church, Rehoboth Beach
• Women's FEST Committee presents the return of popular jazz singer/songwriter/storyteller Sweet Baby J'ai for a one time only, pre-Jazz Fest performance
• CAMP Rehoboth Block Party 2019, Oct. 20, 11 a.m. – 4 p.m., the second block of Baltimore Avenue, Rehoboth Beach. 
Clear Space Theatre (clearspacetheatre.com)
If you have not seen a show at Clear Space Theatre in downtown Rehoboth Beach yet, definitely try to make at least one of these shows: 
• Edward Albee's "Three Tall Women," Sept. 20-Oct. 6
• "Ghost, The Musical," Oct. 18-27
• "James and the Giant Peach," Nov. 8-10
• "A Christmas Story: The Musical," Nov. 29-Dec. 15 
Fall Lewes Artists' Studio Tour, Sept. 21, 10 a.m.-4 p.m., lewesartistsstudiotour.com. Experience the talent and diversity of the Lewes art community.
Milton Fall Garden Tour, Sept. 22, 10 a.m.–3 p.m., themiltongardenclub.org. Sponsored by the Milton Garden Club. Discover this charming town through its premier gardens. Food and drink and plant sale, and artists will be working in the gardens.
The History Book Festival in Lewes – Sept. 27-29, historybookfestival.org. When it comes to history, Lewes wrote the book. Join the third Annual History Book Festival featuring renowned authors.
SoDel Fest-Southern Delaware Wine, Food & Music Festival – Sept. 28, Noon – 4 p.m. Independence Hall & Grounds, 23767 Samuel Adams Circle, Millsboro, sodelfest.com. Enjoy the tastes, sounds, people and passions of coastal Delaware!  
Rehoboth Beach Fall Sidewalk Sales – 43rd Annual! October 4-6, 10 a.m.-8 p.m., Rehoboth Avenue and adjacent streets
Lewes Merchants' Fall Sidewalk Sale – October 4-6, 10 a.m. – 5 p.m. Second Street and surrounding streets in historic Lewes's commercial district
2019 Dewey Goes Pink – 5K – October 5, 9 a.m. – 3 p.m. The Starboard Restaurant, deweygoespink.com. The 9th year of a fundraiser to benefit the Delaware Breast Cancer Coalition.  
Fall Craft Fair, Oct. 5, 10 a.m. – 4 p.m. Historic Lewes, historiclewes.org.
Visit Lewes Historical Society's historic campus at Second & Shipcarpenter Streets in downtown Lewes to see the work of the fine artisans of Delaware and the Eastern Shore. 
Boast the Coast Maritime Festival – October 5, 11 a.m. – 2 p.m., Lewes. Discover the nautical heritage of Lewes. The Lightship Overfalls will also be open from 11am-2pm in Lewes Canal Front Park.
17th Annual Celebrity Chefs' Beach Brunch – October 6, 10:30 VIP; 11 a.m. – 1:30 p.m. Rusty Rudder, Dewey Beach. Tastings by top beach chefs, wine and brunch cocktails, a live auction, beer garden and more. Benefits Meals on Wheels Delaware.
Coast Day – October 6, 11 a.m. – 5 p.m. College of Earth, Ocean, and Environment, Lewes. This year's theme is "A Ripple Through Time."
Greyhounds Reach the Beach – Oct. 10-13. Greyhounds Reach the Beach is a celebration of greyhounds and greyhound adoption with speakers, gatherings, walks, vendors, an ice cream social, a Blessing of the Hounds, and much more.
Bike MS: Bike to the Bay – October 12-13. DelTech Terry Campus, Dover.
2019 Rehoboth Beach Jazz Festival – October 17-20. Celebrating 30 years of smooth jazz at different venues throughout the area.
30th Annual Sea Witch Festival – Oct. 25-27. Popular activities include the Costume Parade, Dog Parade, Sea Witch Hunt, kid's games on the beach, trick or treating, hayrides, vendor area and free live entertainment on the bandstand all weekend long!
Rehoboth Beach Independent Film Festival – Oct. 31 – November 10. Eleven days of wonderful films at the oldest and largest event of its kind in the State of Delaware. Now in its 22nd year.
Revisit your favorite beach for great events, festivals, 5Ks, and dining – while the weather stays gorgeous through the fall.
Lee Ann Wilkinson is a Realtor and CEO of The Lee Ann Wilkinson Group of Berkshire Hathaway HomeServices Gallo Realty in Lewes, Del., leeanngroup.com, 302-645-6664 or leeann@leeanngroup.com.