September 26, 2019 at 5:59 am EDT | by Staff reports
Looking back: 50 years of the Blade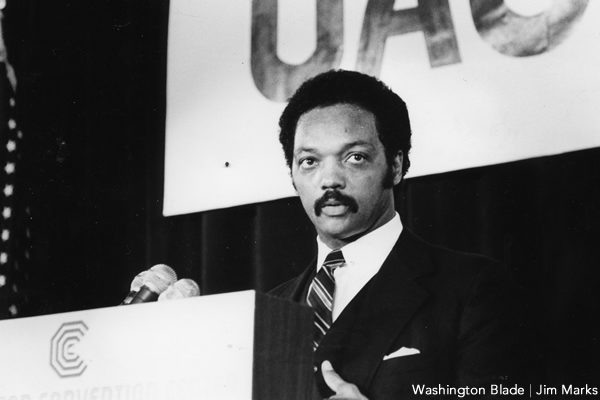 Thirty-six years ago in September of 1983, the Blade's lead story focused on a rousing speech delivered by Rev. Jesse Jackson to the Human Rights Campaign Fund in New York.
Jackson called for gay rights legislation and a meaningful dialogue between the civil rights and gay movements, "and urged Gays to go 'beyond yourselves' to support a broader political agenda."
Jackson received a warm welcome and was interrupted 25 times with applause. He called for a "Rainbow Coalition of the rejected" that would come to power via the ballot.
The Blade reported the event raised $50,000 for HRCF.
Peruse the Blade's one-of-a-kind 50-year archive of LGBTQ news in partnership with the D.C. Public Library at washingtonblade.com/archives.