October 11, 2019 at 4:32 pm EDT | by Lou Chibbaro Jr.
Mary's House founder honored as 'Influencer in Aging'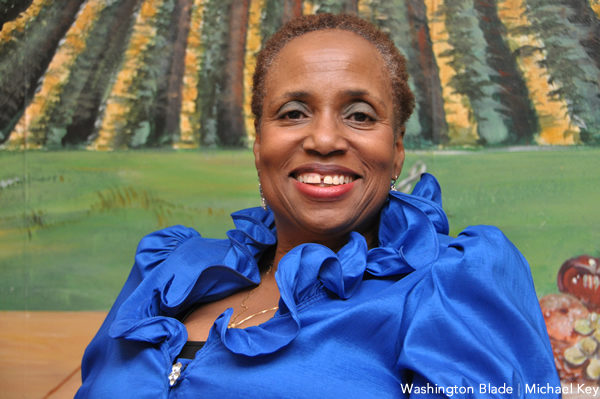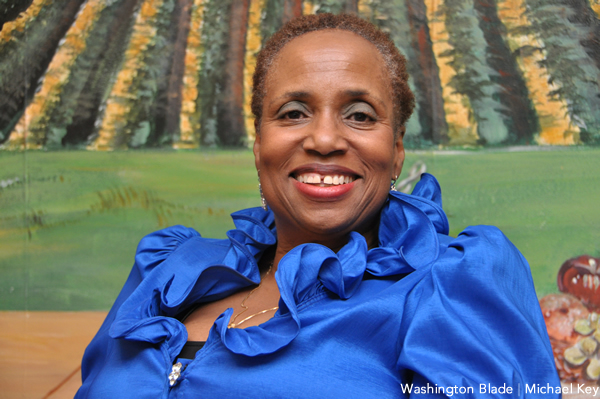 Next Avenue, a national news service affiliated with the PBS network that focuses on news about older Americans, has named Imani Woody, president and CEO of D.C.'s Mary's House for Older Adults, to its 2019 annual list of a dozen Influencers in Aging.
"Our goal is to name a dozen groundbreakers who, in the past year, have helped transform attitudes about aging, presented innovative insights and research and opened up new possibilities for all of us," a statement released by Next Avenue says.
The news service states in its announcement of the 2019 Influencers in Aging that Woody, a life-long advocate for women, people of color, and the LGBT community, decided to convert the D.C. house she grew up in and later inherited from her parents into an affordable and culturally sensitive living facility for older LGBT adults.
The announcement notes that Woody began making renovations to the house in 2012. She has since created an organization with a board of directors to develop plans for opening this first house and possibly several others to meet the housing needs of LGBT seniors. The first Mary's House is expected to open for residents in November 2020.
"As we began thinking of the kinds of candidates we'd want as 2019 Influencers in Aging, we committed ourselves to be certain the list reflected our growing priority on diversity and inclusion," the Next Avenue statement says. The names and a short biographical write-up of each of the 12 people chosen appeared this week in Forbes Magazine.
"I'm honored to be included in this list," Woody said.