Buttigieg rejects O'Rourke proposal to tax anti-LGBT churches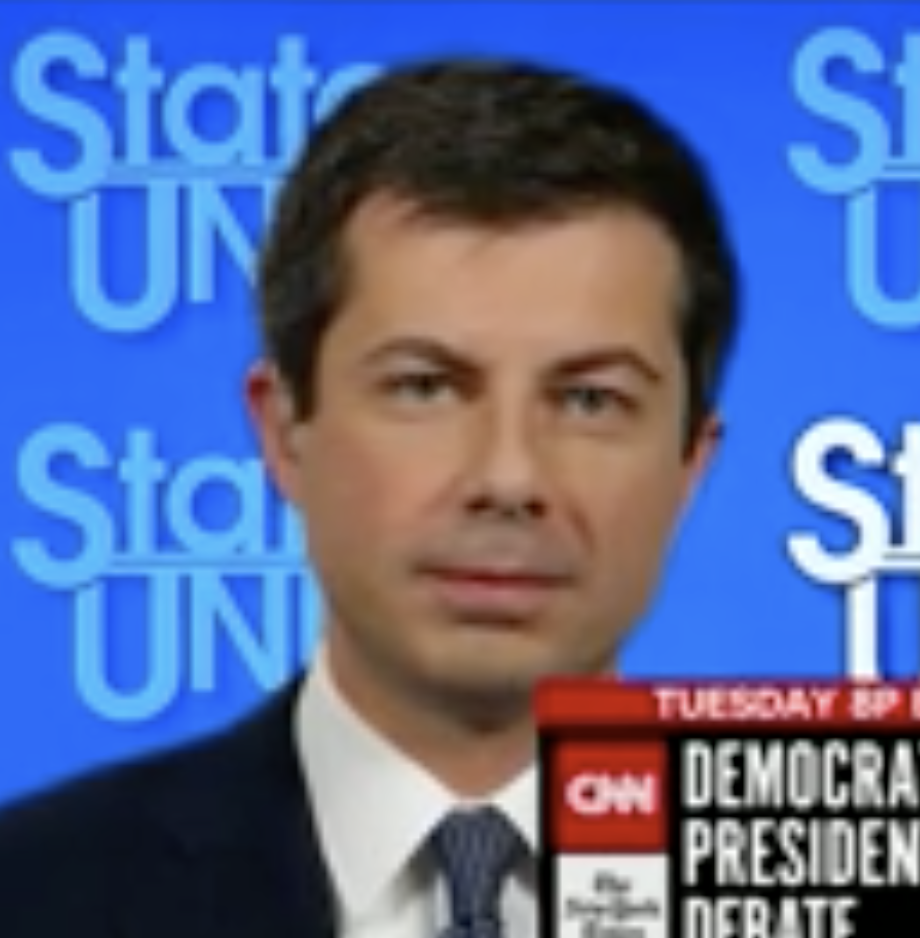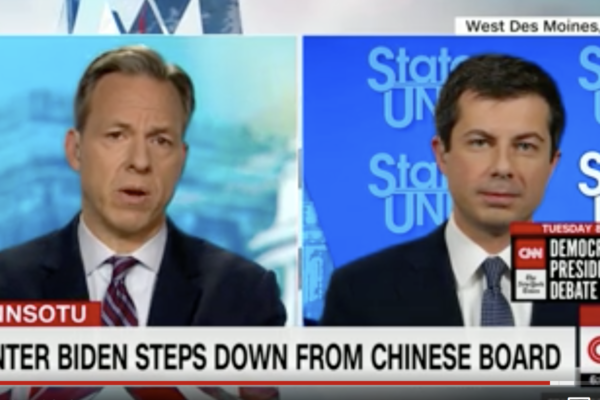 In the aftermath of conservative backlash over Beto O'Rourke agreeing to lift the tax-exemption on churches that oppose same-sex marriage, Pete Buttigieg is distancing himself from the comments.
In an interview Sunday on CNN's "State of the Union" with Jake Tapper, Buttigieg said O'Rourke was wrong to respond in the affirmative when asked if as president he'd tax churches, schools and charities against same-sex marriage. 
Declining to criticize O'Rourke directly, Buttigieg instead suggested his fellow candidate was unaware of the full implications of his remarks.
"I agree that anti-discrimination law ought to be applied to all institutions, but the idea that you're going to strip churches of their tax-exempt status if they haven't found their toward blessing same-sex marriage — I'm not sure he understood the implications of what he was saying," Buttigieg said.
O'Rourke said he agreed with the idea during the recent LGBT town hall on LGBT issues in response to question from moderator Don Lemon.
Buttigieg pointed out the proposal would defy principles of the First Amendment and penalize many religions, including mosques.
"That means going to war not only with churches, but I would think, with mosques and a lot of organizations that may not have the same view of various religious principles that I do, but also, because of separation of church and state, are acknowledged as non-profits in this country," Buttigieg said.
Under the Equality Act, anti-LGBT discrimination would be prohibited against workers at religious institutions — so long as they aren't in ministerial positions — but churches could still maintain their policies excluding LGBT people.
Buttigieg relayed support for legislation along those lines in explaining the right balance for anti-LGBT non-discrimination laws and religious freedom.
"So if we want to talk about anti-discrimination law for a school or an organization, absolutely they should not be able to discriminate," Buttigieg said. "But going after the tax exemption of churches, Islamic centers or religious facilities in this country, I think that's just going to deepen the divisions that we're already experiencing."
Buttigieg, a gay presidential candidate, concluded that anger would inappropriate for "moving in the right direction on LGBTQ rights, which is obviously extremely important to me personally."
Watch the comments below beginning at the 6:50 mark:
UN Security Council urged to focus on LGBTQ, intersex rights
U.S. Ambassador to the U.N. Linda Thomas-Greenfield chaired Monday meeting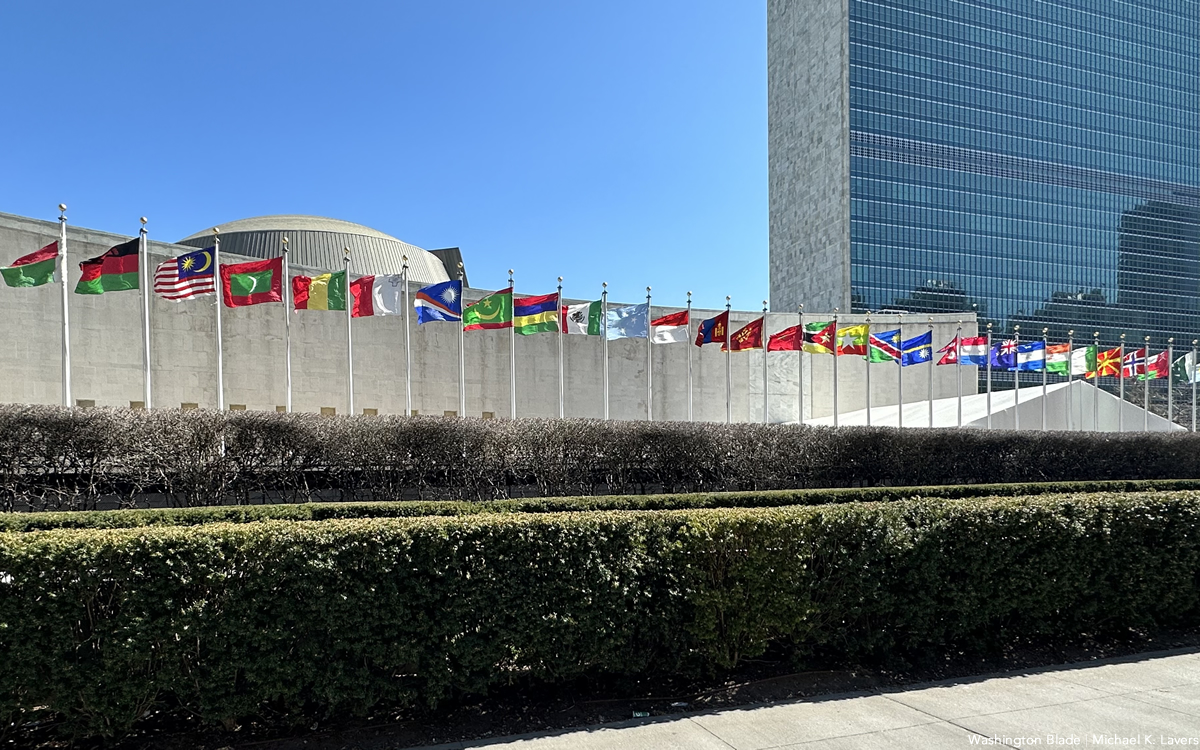 UNITED NATIONS — U.S. Ambassador to the U.N. Linda Thomas-Greenfield on Monday chaired a meeting at the United Nations that focused on the integration of LGBTQ and intersex rights into the U.N. Security Council's work.
The U.S. Mission to the U.N. co-sponsored the meeting along with Albania, Brazil, Cyprus, the Czech Republic, France, Greece, Japan, Malta, Switzerland, the U.K. and the LGBTI Core Group, a group of U.N. countries that have pledged to support LGBTQ and intersex rights.
Thomas-Greenfield announced four "specific steps the U.S. will take to better integrate LGBTQI+ concerns into the U.N. Security Council's daily work."
• A regular review of the situation of LGBTQ and intersex people in conflict zones on the Security Council's agenda that "includes regularly soliciting information from LGBTQI+ human rights defenders.
• Encouraging the U.N. Secretariat and other U.N. officials to "integrate LGBTQI+ concerns and perspectives in their regular reports" to the Security Council.
• A commitment "to raising abuses and violations of the human rights of LGBTQI+ people in our national statements in the Security Council."
• A promise to propose, "when appropriate, language in Security Council products responding to the situation of LGBTQI+ individuals."
"We are proud of these commitments," said Thomas-Greenfield during Monday's meeting. "They are just the beginning."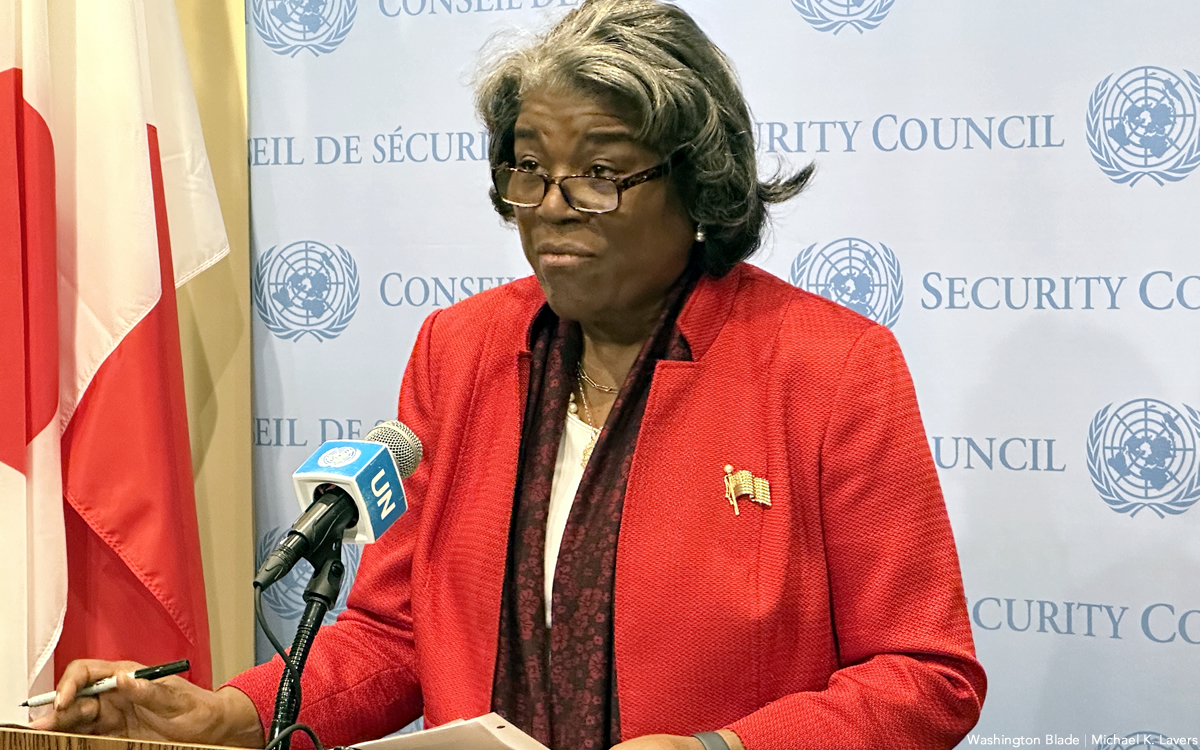 Victor Madrigal-Borloz, the independent U.N. expert on LGBTQ and intersex issues, provided a briefing on LGBTQ and intersex rights around the world.
"My mandate is based on one single fact: Diversity and sexual orientation and gender identity is a universal feature of humanity," he said. "For too long, it has been made invisible in national level contributions to peace and security, including policies and programs and in the political and programmatic action of the United Nations."
María Susana Peralta of Colombia Diversa — an LGBTQ and intersex advocacy group in Colombia that participated in talks between the country's government and the Revolutionary Armed Forces of Colombia that led to an LGBTQ-inclusive peace agreement then-President Juan Manuel Santos and then-FARC Commander Rodrigo "Timochenko" Londoño signed in 2016 — and Afghan LGBT Organization Director Artemis Akbary also took part in the meeting.
Peralta said Colombia's peace agreement "has created a standard by which other countries can use," but noted the country's Special Justice for Peace has yet to prosecute anyone who committed human rights abuses based on sexual orientation or gender identity during the war.
Akbary noted the persecution of LGBTQ and intersex people in Afghanistan has increased since the Taliban regained control of the country in 2021. Akbary also said LGBTQ and intersex Afghans cannot flee to Iran and other neighboring countries because of criminalization laws.
"The whole world is watching as the rights of LGBTQ people are systematically violated in Afghanistan," said Akbary. "LGBTQ people on the ground in Afghanistan need and deserve protection."
Representatives of U.N. delegations from France, Brazil, Albania, Japan, Ecuador, Switzerland, the U.K., Malta, Colombia, South Africa, Ireland, Germany, the Netherlands and the European Union spoke in favor of the integration of LGBTQ and intersex rights into the Security Council's work.
"A person's actual or perceived sexual orientation, gender identity or gender expression or sex characteristics often increases the risk of of becoming the target in conflict and crisis situations," said Luis Guilherme Parga Cintra of Brazil.
British Ambassador to the U.N. General Assembly Richard Crocker made a similar point.
"We know the conflicts have disproportionate impact on marginalized communities: Women and girls, persons with disabilities, members of ethnic and religious minority groups," he said. "It is only right the Security Council is discussing this issue today."
Ambassador Karlito Nunes, who is Timor-Leste's permanent U.N. representative, read a statement in support of the Security Council discussions about LGBTQ and intersex issues. Representatives from China, Russia and Ghana who spoke said the Security Council is not the appropriate place to discuss them.
"Sexual orientation is an individual choice of every individual," said the Russian representative.
The meeting took place less than 13 months after Russia launched its war against Ukraine.
A Russian airstrike on March 1, 2022, killed Elvira Schemur, a 21-year-old law school student who volunteered for Kharkiv Pride and Kyiv Pride, while she was volunteering inside the Ukrainian city of Kharkiv's regional administration building. Activists with whom the Washington Blade has spoken said LGBTQ and intersex people who lived in Russia-controlled areas of the country did not go outside and tried to hide their sexual orientation or gender identity because they were afraid of Russian soldiers.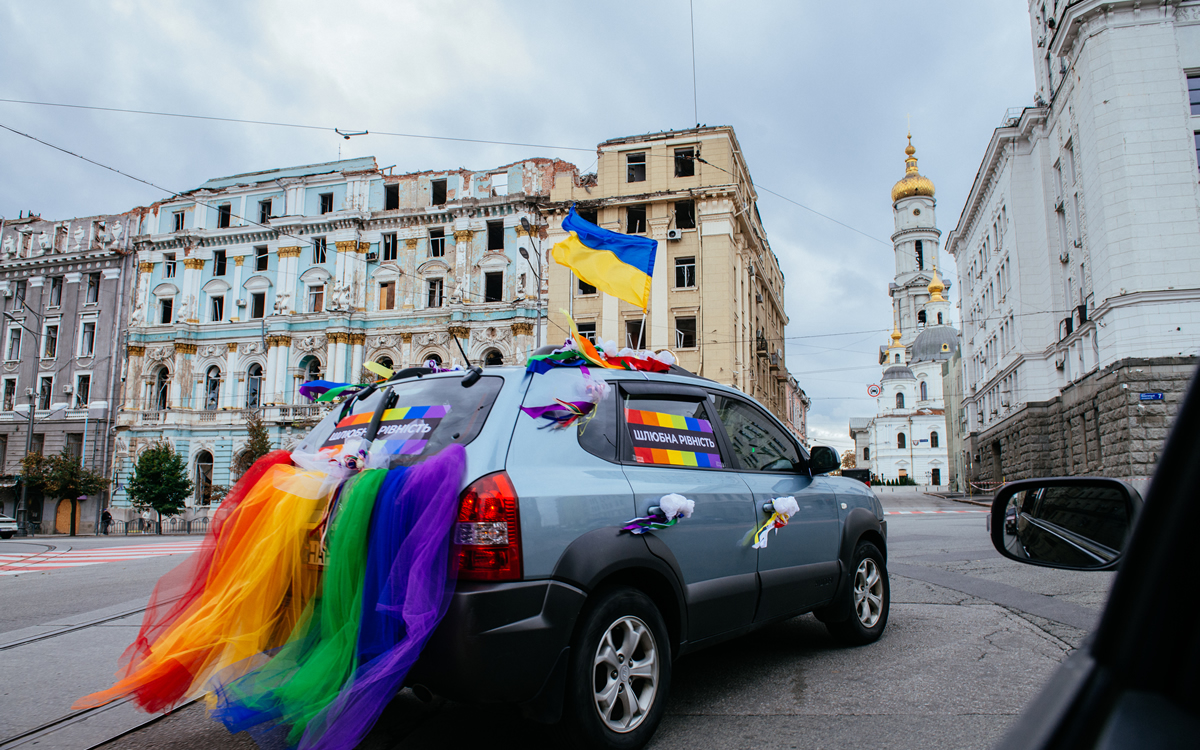 The Security Council's first-ever LGBTQ-specific meeting, which focused on the Islamic State's persecution of LGBTQ Syrians and Iraqis, took place in 2015. Then-U.S. Ambassador to the U.N. Samantha Power, who is now director of the U.S. Agency for International Development, and then-International Gay and Lesbian Human Rights Commission Executive Director Jessica Stern, who is now the special U.S. envoy for the promotion of LGBTQ and intersex rights, are among those who participated.
Stern, along with U.S. Reps. David Cicilline (D-R.I.) and Ritchie Torres (D-N.Y.), attended the meeting alongside OutRight International Executive Director Maria Sjödin, among others.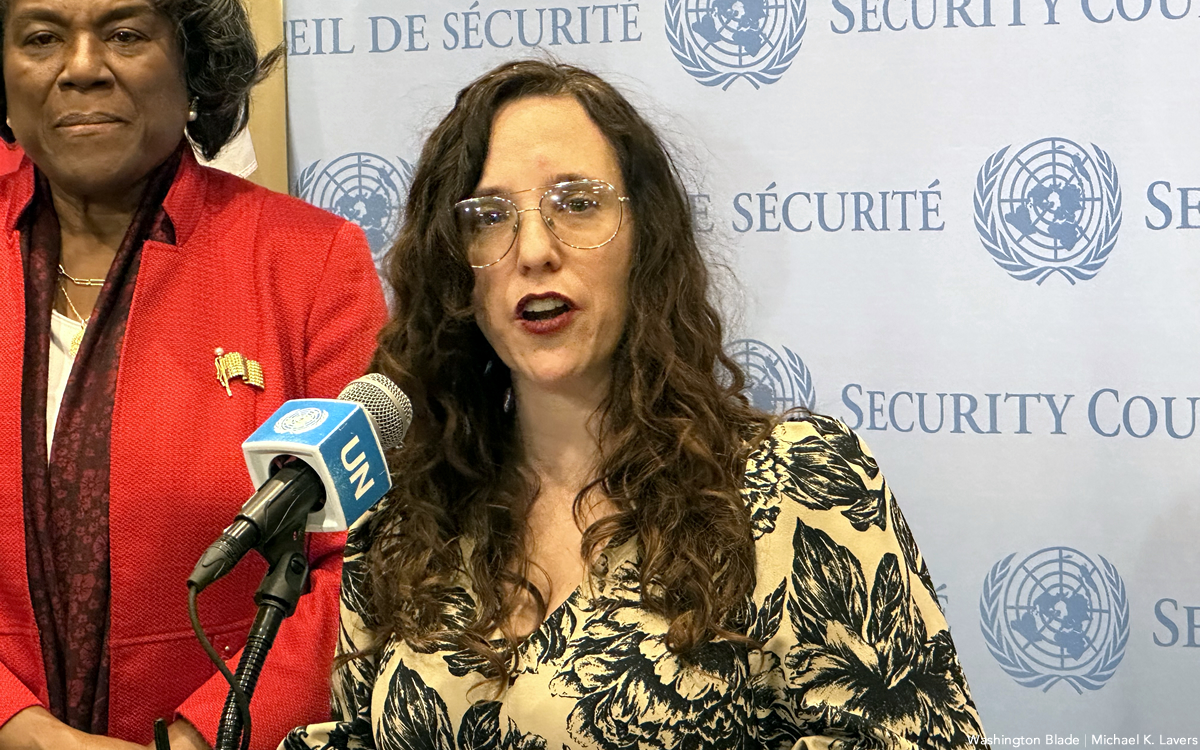 The Security Council in June 2016 formally condemned the Pulse nightclub in Orlando, Fla. The U.N. Human Rights Council a few months later appointed Vitit Muntarbhorn as the first independent U.N. expert on LGBTQ and intersex issues. (Madrigal-Borloz succeeded Muntarbhorn in 2018.)
Then-U.S. Ambassador to the U.N. Kelly Knight Craft and then-U.S. Ambassador to Germany Richard Grenell in 2019 during a U.N. General Assembly meeting hosted an event that focused on efforts to decriminalize consensual same-sex sexual relations around the world.
President Joe Biden in 2021 signed a memo that committed the U.S. to promoting LGBTQ and intersex rights abroad as part of the Biden-Harris administration's overall foreign policy. Then-State Department spokesperson Ned Price later told the Washington Blade the decriminalization of consensual same-sex sexual relations is one of the White House's five priorities as it relates to the promotion of LGBTQ and intersex rights overseas.
The U.S., the U.K., France, China and Russia are the Security Council's five permanent members. Albania, Brazil, Ecuador, Gabon, Ghana, Japan, Malta, Mozambique, Switzerland and the United Arab Emirates are the 10 non-permanent members.
Ghana and the United Arab Emirates are two of the dozens of countries in which consensual same-sex sexual relations remain criminalized.
"Today's meeting was an important first step toward further concrete actions the Security Council, and all parts of the U.N., can take to integrate LGBTQI+ human rights, experiences, and perspectives into their day-to-day work," Thomas-Greenfield told the Blade in a statement after Monday's meeting. "We're proud of the four commitments we made today, and we will keep working to make sure this topic remains on the Council's agenda."
Pope Francis: Gender ideology is 'one of the most dangerous colonizations' in the world
Argentina newspaper published interview with pontiff on March 10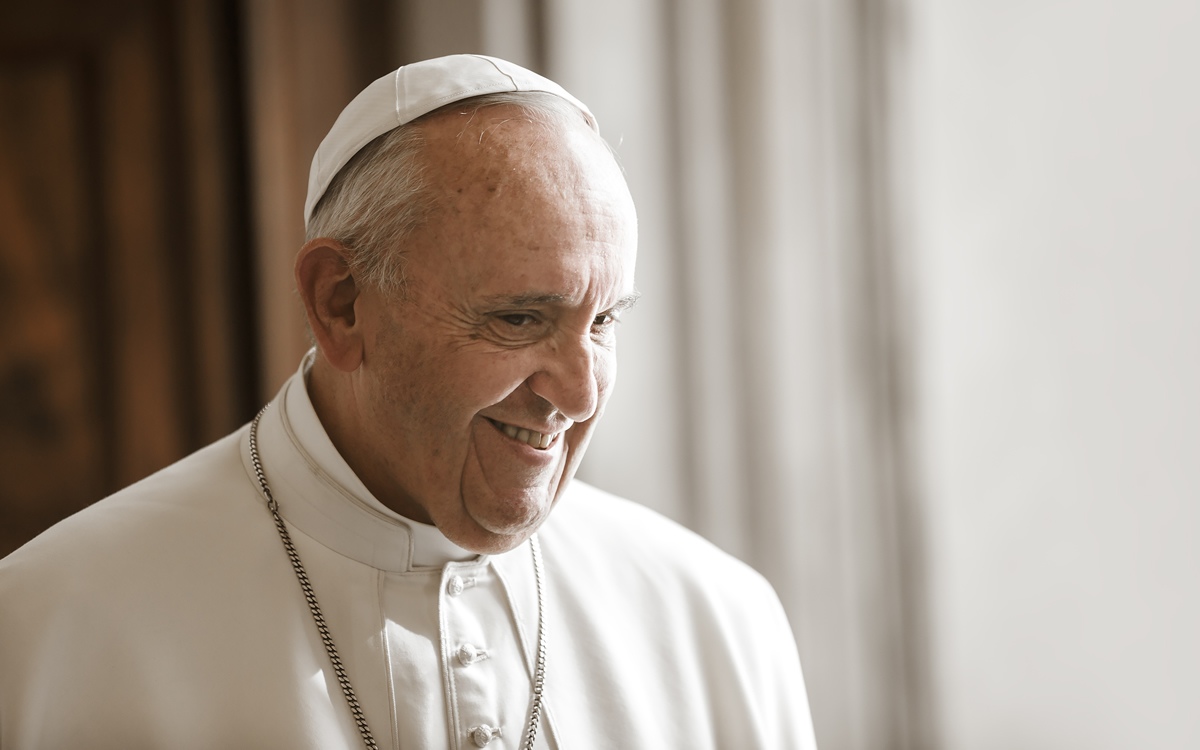 Pope Francis earlier this month said gender ideology is "one of the most dangerous ideological colonizations" in the world today.
"Gender ideology, today, is one of the most dangerous ideological colonizations," Francis told La Nación, an Argentine newspaper, in an interview that was published on March 10. "Why is it dangerous? Because it blurs differences and the value of men and women."
"All humanity is the tension of differences," added the pontiff. "It is to grow through the tension of differences. The question of gender is diluting the differences and making the world the same, all dull, all alike, and that is contrary to the human vocation."
The Vatican's tone towards LGBTQ and intersex issues has softened since since Francis assumed the papacy in 2013.
Francis publicly backs civil unions for same-sex couples, and has described laws that criminalize homosexuality are "unjust." Church teachings on homosexuality and gender identity have nevertheless not changed since Francis became pope.
Francis told La Nación that he talks about gender ideology "because some people are a bit naive and believe that it is the way to progress." The Catholic News Agency further notes Francis also said these people "do not distinguish what is respect for sexual diversity or diverse sexual preferences from what is already an anthropology of gender, which is extremely dangerous because it eliminates differences, and that erases humanity, the richness of humanity, both personal, cultural, and social, the diversities and the tensions between differences."
Md. House of Delegates approves transgender rights bill
State Medicaid program would be required to cover gender-affirming treatment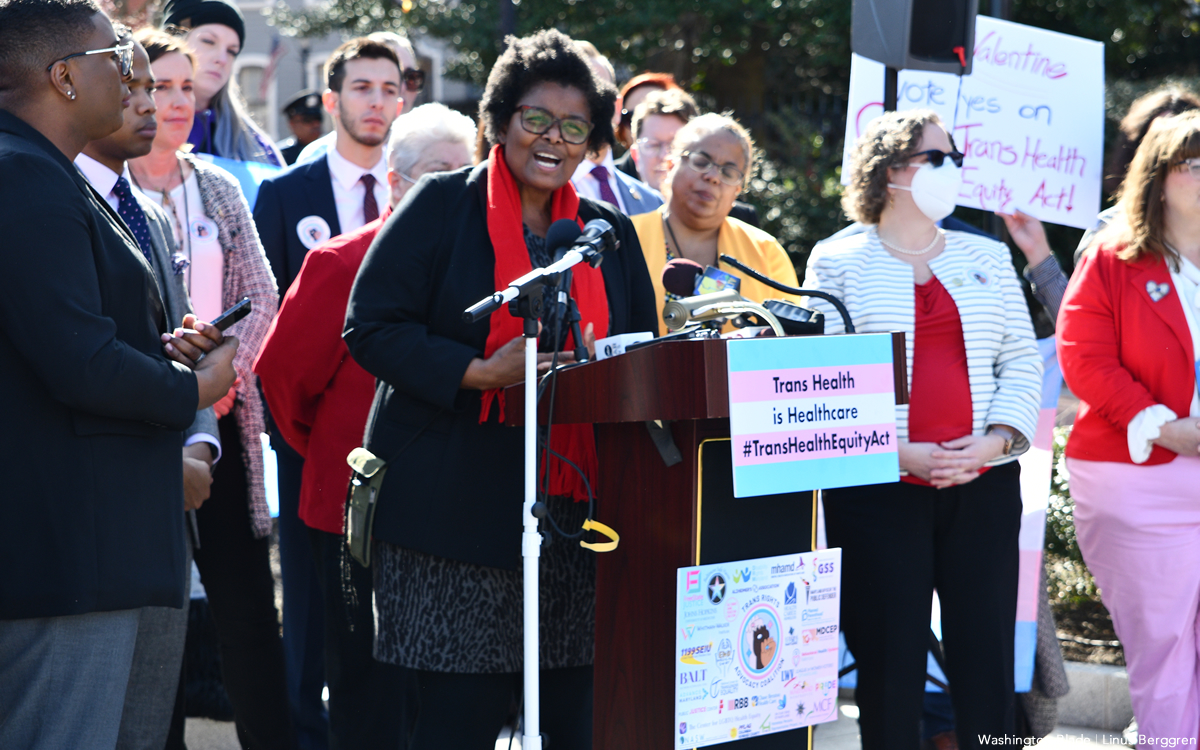 The Maryland House of Delegates on Saturday approved a bill that would require the state's Medicaid program to cover gender-affirming treatment for transgender people.
House Bill 283, or the Trans Health Equity Act, passed by a 93-37 vote margin. The measure now goes before the Maryland Senate.
"Proud that the MD House of Delegates passed the Trans Health Equity Act with such a strong majority," tweeted state Del. Anne Kaiser (D-Montgomery County), who introduced HB 283.
Proud that the MD House of Delegates passed the Trans Health Equity Act with such a strong majority. #TransHumanity pic.twitter.com/1E8MoDFQex

— Anne R. Kaiser (@DelegateKaiser) March 18, 2023