October 15, 2019 at 5:39 pm EDT | by Kevin Naff
Blade Foundation awards first $5,000 scholarship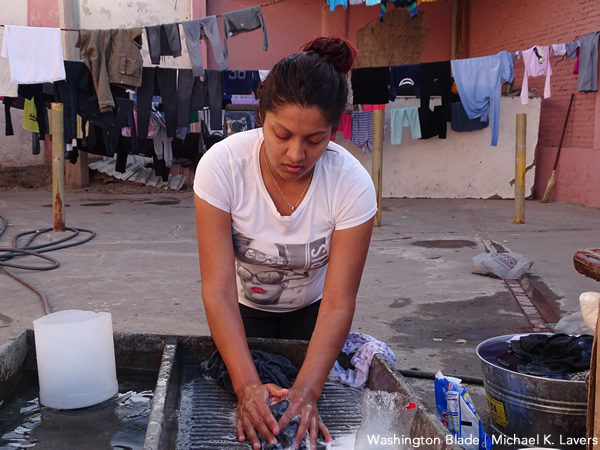 The Blade Foundation has a dual mission: To fund enterprise journalism projects on LGBTQ issues and to fund scholarships for aspiring journalists.
As the Foundation enters its 10th year, we are wrapping up an impactful, three year, in-depth reporting project looking at LGBTQ issues in Latin America and the Caribbean. Over these past three years, we've been to 16 countries, filing hundreds of stories that have been shared countless times via social media and inspired mainstream media coverage. We've created a network of grassroots reporters across the region who file important stories on everything from the rise of an anti-LGBTQ president in Brazil to the prospects for marriage equality in Cuba.
We covered the aftermath of Hurricane Maria and how it impacted Puerto Rico's LGBTQ and HIV/AIDS communities. We followed the plight of Ricky Santiago, a gay business owner whose business and home were destroyed in the storm. His family endured months without power and water and The Blade Foundation was there to assist with donations and volunteer time to help him rebuild.
We've aggressively covered the Cuban government's treatment of its LGBTQ citizens, making seven trips to the island. During our final visit earlier this year our international news editor, Michael Lavers, was kicked out of the country because of our honest and hard hitting reporting.
We've covered the plight of migrants from El Salvador, Honduras, Mexico and other places where LGBTQ people face violence, poverty and discrimination. We profiled the good work of a lesbian-run shelter in Mexico that's saving the lives of LGBTQ people traveling in the large caravans of migrants — whose plights go uncovered by the mainstream media, making our work even more important.
Our foundation also funds fellowships for LGBTQ journalism students with a focus on regions and topics that suffer from a lack of attention and funding.
And this month, we're excited to announce our very first recipient of the $5,000 Blade Foundation Journalism scholarship. That scholarship goes to Philip Van Slooten, a journalism student and military veteran from the University of Maryland.
Our next goal is to expand our international focus to Africa, where we can spotlight the progress that's happening and the challenges that remain.
Your contribution to the Blade Foundation helps us to educate and train the next generation of LGBTQ journalists at a time when our community is facing grave threats and the need for independent journalism focused on our community has never been greater. By telling our stories through our lens, we educate our community, guide the mainstream media to the challenges we face and hold our elected officials accountable.
Your contributions also help us fund ambitious projects, like our work in Latin America and the Caribbean, two regions at a crossroads when it comes to LGBTQ equality and in desperate need of media focused on our unique issues. To donate, please visit bladefoundation.org.