October 16, 2019 at 12:32 pm EDT | by Staff reports
SMYAL to honor Washington Blade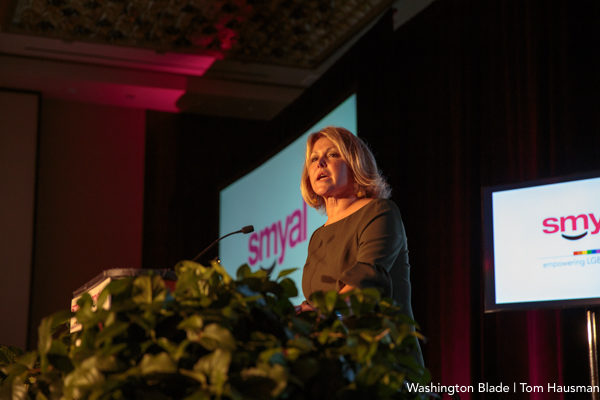 SMYAL last week announced its honorees who will be recognized at Sunday's annual brunch event, including the Washington Blade, which will be presented with the Todd Peterson Award.
"In today's climate, it is increasingly important to have journalism that captures the LGBTQ movement as we continue the struggle for full equality," SMYAL said in a statement. "Since 1969, the Washington Blade has worked to tell the stories of the LGBTQ community of the D.C. metro area. The Washington Blade has also been an incredible partner of SMYAL's, helping to amplify the stories and voices of LGBTQ youth. We are grateful for the leadership of the Washington Blade's owners Lynne [Brown], Kevin [Naff], and Brian [Pitts] in their efforts to document the history and culture of our community." 
Ava Benach is slated to receive the Community Advocate Award. Benach is one of the top immigration lawyers in the area focused on representing transgender asylum seekers. 
The brunch will be held Sunday, Oct. 20 at 10:30 a.m. at the Marriott Marquis.