October 24, 2019 at 5:56 pm EDT | by Joey DiGuglielmo
'Call Me By Your Name' sequel 'Find Me' evocative but lacks original's power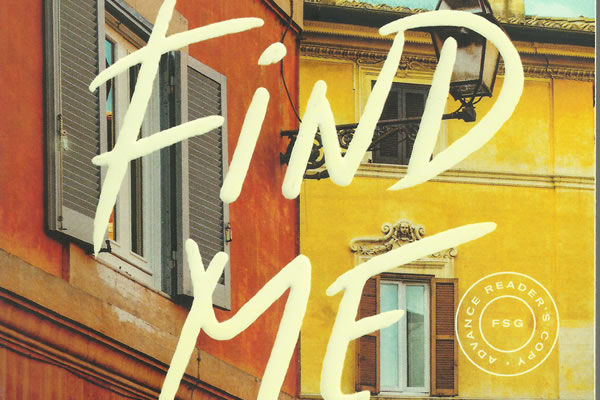 Unusually close father fixations, intense longing, the first flush of new romance that's as scary as it is exciting, oh — and pretty much everybody here is bi. These are the major themes of "Find Me," the sequel to "Call Me By Your Name." Out Oct. 29, it continues the stories of the same-sex lovers Elio and Oliver that Andre Aciman introduced in his 2007 novel, memorably adapted into a 2017 movie with Timothee Chalamet and Armie Hammer.
I'm gonna stay pretty vague here and keep this as spoiler free as possible. If you want more on setting and premise, that's easily available online. I went into this 100 percent blind and found the experience quite satisfying. "Call Me" director Luca Guadagino has said he's planning a sequel of his own that would pick up a few years after the film (the book had an episodic final third not depicted in the movie) with Elio and Oliver navigating through the AIDS era. "Find Me" eschews that scenario altogether.
"Find Me" (**1/2 out of four) really takes its time gathering steam. I can't necessarily say that's a bad thing — one of "Call Me's" biggest charms (in both book and film form) was its unusually languid pace, which so deftly captured the feel of a lazy Italian summer in which Elio and Oliver discovered each other. The pacing, though, worked much better in the earlier book as it was more suited to the timeline of the story. For Aciman to take his same good, ole' time covering — as in the book's first section — just a few days' time, often feels laborious.
Not helping matters is how suddenly he'll speed things up at whim. One particular same-sex romance in the middle section of the book dubbed "Cadenza" starts off with Aciman's trademark detail in which no thought or action is deemed too fleeting or throwaway to not share. We're treated to passages like: "… and then he asked if he could shampoo my hair, to which I said of course he could, and while the shampoo sat on my hair after he'd rubbed it in, I heard him wash himself, only then to feel his fingers rubbing and prodding my skull time and time again."
That's all fine and good — sensory detail can be powerful — but then just a few pages later: "Thursday that week we met again at nine at the same restaurant. Friday for lunch. And then for dinner as well. After breakfast that Saturday, he said he was going to drive to the country …" It's such an extreme pick up of the pacing you almost feel literary whiplash.
Musical motifs form the book's four sections — Tempo, Cadenza, Capriccio and Da Capo. Told in first person, it takes awhile in each section to figure out who's speaking and where we are. And be ready to wait. I mean, really wait. Elio is first mentioned by name on page 107; Oliver is alluded to first on page 139. We first see his name on page 233.
As one plods through this leisurely pace, it's always in the back of the mind whether or not Aciman will deliver a satisfying enough finale to have justified his long roundabouts. That's, of course, up to each reader to decide, but I would have preferred not spending so much time in the lives and passions of new characters like Miranda (who figures heavily in Tempo, the longest section at a whopping 117 pages) and Michel, a central figure in "Cadenza."
I was, at first, grateful to have been spared equally detailed prose about Micol, Oliver's wife of many years, and how they ended up together. And yet, in retrospect, it would have yielded a bit more insight into Oliver, the more inscrutable of the central couple in "Call Me." He ends up feeling like an afterthought here. Yes, we do get inside his head a bit in Capriccio and Da Capo, but it feels underdeveloped. In Cadenza, Aciman spends dozens of pages detailing Elio (a pianist) cracking a musical mystery (he's given a handwritten score of murky origins). It's mildly involving and ends up having some poignance, but ultimately factors — as is common with these types of red herring plot devices — way less in the grand scheme of the story than you'd think considering the attention it gets.
Aciman's biggest failure here is his inability to differentiate his characters enough as they navigate the throes and blushes of new love. Told always in first person, they narrate things like, "we were staring at each other, and yet neither of us was saying anything. I knew that if I uttered another word I would break the spell, so we sat there, silent and staring, silent and staring, as if she too did not want to lift the spell." By the end of the book, we've been treated to three rounds of this sort of thing from three different perspectives but the voices aren't distinct enough to justify such poring over these mini-moments.
One might argue that's the point — Aciman is noting how similar these mating rituals, this flirting is across the board, male or female, gay (more like bi) or straight. But he introduces, then tosses aside so cavalierly such major characters in his story while making us wait, almost masochistically, to discover the fate of Elio and Oliver, it ends up feeling more like a long trip around Robin Hood's barn than the insightful dissection of human emotion he clearly intends it to be.
In fairness, do these things ever really work? One thinks, of course, of everything from the recent "The Testaments" (the sequel to "The Handmaid's Tale") to "Go Set a Watchman" (sequel to "To Kill a Mockingbird"). Are these projects ever terribly satisfying? What would that even look like in Elio and Oliver's world? Do we want them together setting up house with a white picket fence? We'd hate him if he'd killed one of them off. What does one do with this conundrum?
Aciman has made a noble effort and the book is engrossing, even at his pace, which is actually saying something. But ultimately too much time is spent on rabbit trails with the goods way too rushed over in the final section (Da Capo is a mere 13 pages) to prove effective, much less as shatteringly evocative as "Call Me."