October 25, 2019 at 8:00 am EDT | by Mark Lee
Can someone slip Hillary a Xanax?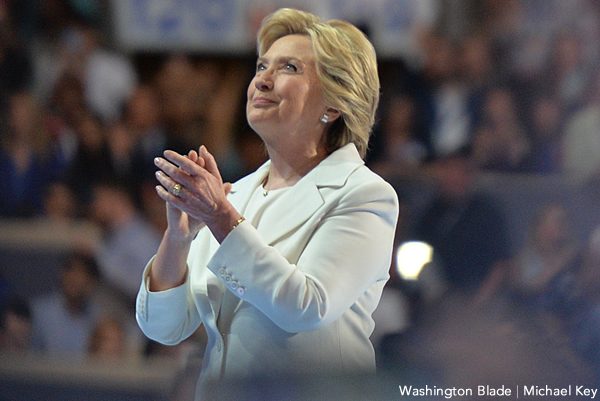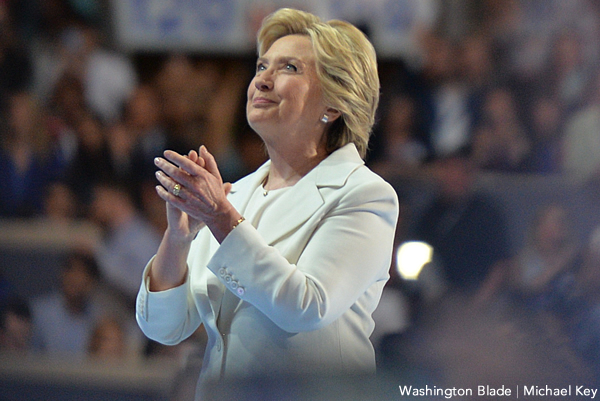 Americans love to hate her.
Failed 2016 presidential nominee Hillary Clinton has a knack for reminding voters why there was, and is, widespread ambivalence or anxiety about her as a political and public figure. This popular assessment worsens each time she periodically pops up in the news.
Currently flacking a new book with co-author daughter Chelsea, Clinton has again generated adverse headlines. Her promotional escapades are not helping Democrats as they struggle to decipher a successful message, and candidate, for the party's attempt to win the White House.
Clinton, however, is still replaying her election humiliation over and over, not just in her head but yet once again in our minds. Despite the work being titled, "The Book of Gutsy Women," Clinton recently made disparaging remarks and disconcerting comments regarding both Tulsi Gabbard and transgender self-identification.
Her astonishing and unfounded claims about Gabbard indicate she's still settling old scores. Clinton's characterization in an interview last week of the 38-year-old long-shot nomination contender as being "groomed" by Russia for an ultimately independent campaign for president while accusing her of being a "Russian asset" ignited pants-and-suits on fire. Clinton's comments provoked jaws to drop and stretched many a mouth agape.
Rep. Gabbard became the first female veteran elected to Congress in 2012 and is the first female veteran to run for president, having served two combat deployments in Iraq beginning in 2004. Quickly considered a fresh new dynamic political persona, she was Democratic National Committee vice-chair from 2013 to 2016, until resigning over her complaint the party apparatus was inappropriately working to favor Clinton's nomination and endorsing competitor Bernie Sanders. It's that criticism and action that still lingers on Clinton's litany of personal affronts to this day.
In an interview with the Sunday Times of London also published last week, Clinton's controversial commentary on transgender issues were equally startling for LGBT activists. While Chelsea Clinton disagreed, and was noted as visibly uncomfortable with her mother's responses, Hillary Clinton espoused the thinking of many a radical feminist and much of the public despite her prior declarations of support for measures prohibiting gender identity discrimination.
When questioned regarding her support for children being permitted to compete on sports teams matching their gender identity, the elder Clinton stated, "I think you've got to be sensitive to how difficult this is. There are women who'd say [to a trans woman], 'You know what, you've never had the kind of life experiences that I've had. So I respect who you are, but don't tell me you're the same as me.'"
Clinton added, while reported by journalist Decca Aitkenhead as looking "uneasy" about the topic of trans equality, "Errr, I'm just learning about this. It's a very big generational discussion, because this is not something I grew up with or ever saw. It's going to take a lot more time and effort to understand what it means to be defining yourself differently." She went on to say, when asked about women being uncomfortable with "biological males" sharing their bathrooms, "I would say that, absolutely," while demonstrably nodding, "Absolutely. Yes."
Speculation abounds that Clinton holds out hope that a potentially deadlocked Democratic convention contest among contenders feared only marginally electable will turn to her to be the party nominee.
Is there no one among the party leadership capable of persuading Clinton she might better enjoy an extended island respite, perhaps in the middle of the ocean and without cell service or internet connectivity?
Voters are increasingly exhausted by President Trump's domineering daily news cycle domination, but Hillary Clinton is no antidote to the din.
A rematch between two of the most disliked and despised presidential candidates in history is desired by nearly no one. Clinton has become a new problem for Democrats, and one the party doesn't need.
Can someone slip Hillary a Xanax?
Mark Lee is a long-time entrepreneur and community business advocate. Follow on Twitter: @MarkLeeDC. Reach him atOurBusinessMatters@gmail.com.