October 29, 2019 at 12:31 am EDT | by Richard J. Rosendall
It's time for Jack Evans to go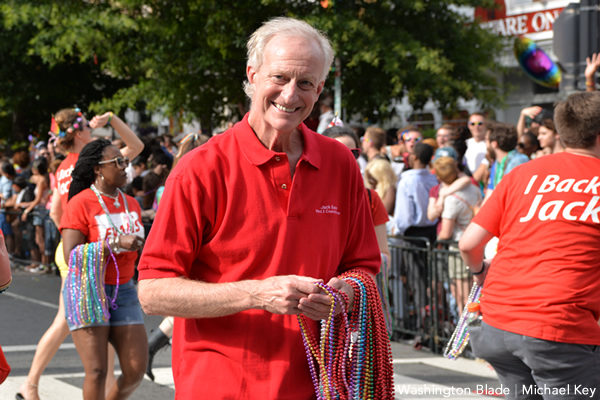 Ward 2 D.C. Councilmember Jack Evans this year was forced to resign from the Metro Board and was fined $20,000 because of ethics violations that included using his government email to seek business for his consulting firm.
From the lede of The Washington Post story on December 20, 2018: "A consulting firm owned by D.C. Council member Jack Evans received 200,000 shares of stock in a digital sign company just before Evans promoted legislation that would have benefited the company…."
What I cannot get past is this: how can the Washington Metropolitan Area Transit Authority have higher ethical standards than the D.C. Council?
Several others with whom I have spoken, who have supported and worked with Jack in various capacities, privately agreed that he should leave office or announce he will not run again, but he is putting his own interests first.
I have known Jack since he was my Advisory Neighborhood Commissioner three decades ago, living around the corner from me. He chaired ANC 2B, then won a special election for the Ward 2 Council seat which was vacated when John Wilson became Council Chair in 1991. No one has a longer record of achievement on behalf of the District's LGBTQ community than Jack. From sodomy repeal to condom availability to marriage equality, he has been an ally and champion.
How do you tell an old friend that it's time for him to go? In amassing his many legislative achievements, he consulted closely with the Gay and Lesbian Activists Alliance and its coalition partners. [Note: the views expressed here are my own.] He kept in touch. His staff were capable and helpful. He fought to reestablish the Office of Police Complaints. He backed creation of MPD's LGBT Liaison Unit. He distributed information on clean needle exchange to filmgoers outside Reel Affirmations. We laughed together and mourned together.
Still, the Post reported in August that Jack "threatened the jobs of the agency's top lawyer and board secretary in an effort to keep secret that the panel's ethics committee had found he committed a violation."
Jack said he returned the stock. He complained about a rush to judgment. Seriously? We've been dragged through this for ten months. Jack won't even recuse himself in votes on the matter. It's hard to keep track of the multiple ethics investigations.
Jack makes it hard on his friends with his continued denial about his situation. His colleagues were publicly embarrassed when Republicans opportunistically brought up his name at a recent congressional hearing on D.C. Statehood. We can hardly be happy saying, "New Jersey is worse." Nor should we shrug at corrupt behavior, like voters normalizing Donald Trump's wrongdoing because they don't expect any better of him.
The Home Rule consensus in the District is that our local problems should be resolved locally, not by the U.S. Attorney's Office. But it is offensive to suggest that as long as Jack is not indicted, he is fine. Since when is non-criminality our standard? Even if his record were unblemished, he has held his seat long enough—just short of thirty years at the end of this term. Elective office should not be a lifetime sinecure. A younger generation deserves an opportunity to lead.
Since the scandal arose, I have continued being pleasant with Jack, even when criticizing him, partly because he remains one of only 13 members of our legislature, but also because of our mutual history. Whatever happens, I will always be happy to reminisce with him over drinks about the good fights we fought together.
So urging Jack to move on need not be motivated by personal animus. Several candidates have announced they are running for his seat in 2020, though most of us have not examined them closely yet. GLAA won't send out its candidate questionnaire until March, and the primary election is not until June. If Jack ran again, he would likely earn a high rating on LGBTQ issues, although new times bring new challenges. The problem is that he violated the public trust.
This is about the greater good. Please, old friend, do the right thing for Ward 2 and the District and bow out.
Richard J. Rosendall is a writer, activist, and longtime Ward 2 resident, at [email protected].
Copyright © 2019 by Richard J. Rosendall. All rights reserved.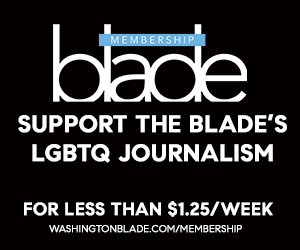 Sign Up for Blade eBlasts