October 24, 2019 at 9:09 pm EDT | by Aimee Edmondson
Libel Law and the LGBTQ Community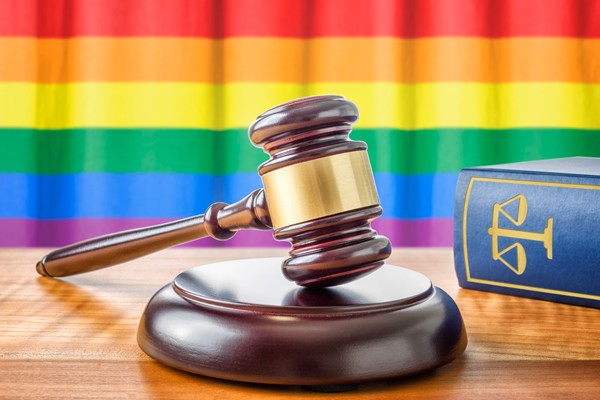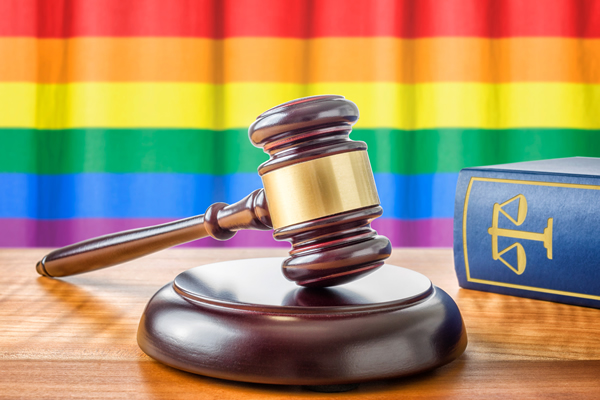 An anti-LGBTQ ministry just lost in court in the Deep South.
U.S. District Court Judge Myron H. Thompson of the Middle District of Alabama said the Southern Poverty Law Center was within its rights to call Coral Ridge Ministries a "hate group."
As President Trump pushes to "open up" libel law, the Coral Ridge Ministries case pushes us to examine broader points:
• Should we roll back the current strict standard on libel, so it's easier to collect damages?
• How did we get our current libel law anyway?
The Coral Ridge case
Coral Ridge Ministries, started by the late Rev. D. James Kennedy in Florida, "opposes homosexual conduct" but "has nothing but love for people who engage in homosexual conduct," the federal court said, adding that "it (the ministry) views homosexual conduct as 'lawless,' 'an abomination,' 'vile' and 'shameful.'"
The mega-church is known around the world, with its prominent evangelical Presbyterian ministers broadcasting on television and sending out mass email newsletters.
The Southern Poverty Law Center in Montgomery listed Coral Ridge Ministries as one of 1,200 hate groups in the United States, and that listing made the ministry ineligible for the AmazonSmile charitable giving program.
Coral Ridge Ministries sued Southern Poverty Law Center, Amazon.com, and Amazon's charity, alleging defamation.
However, Judge Thompson said Southern Poverty Law Center was within its rights to call Coral Ridge Ministries a "hate group," dismissing the case on Sept.19. Thompson, appointed by President Jimmy Carter, was the second African American federal judge in the state. He grew up in Tuskegee, Alabama, and graduated from Yale College (1969) and Yale Law School (1972).
Judge Thompson's 141-page decision concludes with these summaries:
• Southern Poverty Law Center's listing of Coral Ridge Ministries as a "hate group" is protected by the First Amendment
• Amazon's exclusion of Coral Ridge Ministries from its charitable-giving program does not violate the federal Civil Rights Act
"Coral Ridge joined many other public figures around the country in the national discussion about the rights of gay people. When it did this it opened itself up to criticisms about its views," wrote Judge Thompson.
The Sullivan standard on libel
My new book, "In Sullivan's Shadow," describes the context for the landmark 1964 U.S. Supreme Court ruling that established our modern standard on libel claims (New York Times v. Sullivan).
Throughout the Jim Crow South, authorities had used libel to punish media and stifle criticism of white supremacists well into the 1960s. Montgomery's police commissioner, Lester B. Sullivan, sued The New York Times for $500,000 because a full-page ad in 1960 criticized brutal police tactics against civil rights protesters in the South. The ad, entitled "Heed Their Rising Voices," solicited funds to help pay Dr. Martin Luther King's mounting legal bills as southern police and courts sought ways to punish his civil rights activism.
Sullivan won in Alabama courts. But a unanimous U.S. Supreme Court ruled in favor of the newspaper and four African American ministers, including Dr. King, who also were named in the suit. Successful libel claims against public officials, the high court said, must prove reckless disregard for the truth, or "actual malice." Later, the courts expanded this strict standard to public figures. The thinking was, those who thrust themselves into the limelight in an effort to affect change on a particular public issue or controversy should expect caustic criticism.
In the recent Coral Ridge Ministries ruling, the judge cites the Sullivan case on page after page. Coral Ridge Ministries, as an outspoken media entity, is a "public figure," the court said.
Therefore, to prevail, Coral Ridge Ministries had to show that the Southern Poverty Law Center acted with actual malice against the ministry when it characterized it as a hate group along with neo-Nazis, skinheads, white nationalists, the KKK, and Holocaust deniers. The judge said Coral Ridge Ministries failed to prove that the SPLC acted with actual malice.
President Trump and libel
As a candidate and as president, Donald Trump said he wants to alter libel law to make it easier to sue members of the media and collect big damage awards. The U.S. Supreme Court's lone African American, Justice Clarence Thomas, also says it's time to revisit the protections created in Sullivan.
This urge to silence the critic has long been a tempting response to unwelcome commentary. Fiery abolitionist William Lloyd Garrison was jailed in Baltimore for publishing a critical report — in 1829 — about a shipment of slaves to New Orleans.
Weaponizing libel undermines accountability and squelches debate. The next time you hear someone call for gutting the current libel-law standard that protects free speech and free press, please think about the outcome of the Coral Ridge Ministries Media case.
Aimee Edmondson, Ph.D. is Associate Professor and Graduate Director at E.W. Scripps School of Journalism, Ohio University. She is author of "In Sullivan's Shadow: The Use and Abuse of Libel Law During the Long Civil Rights Struggle."