October 30, 2019 at 1:53 am EDT | by Michael Key
PHOTOS: 2019 High Heel Race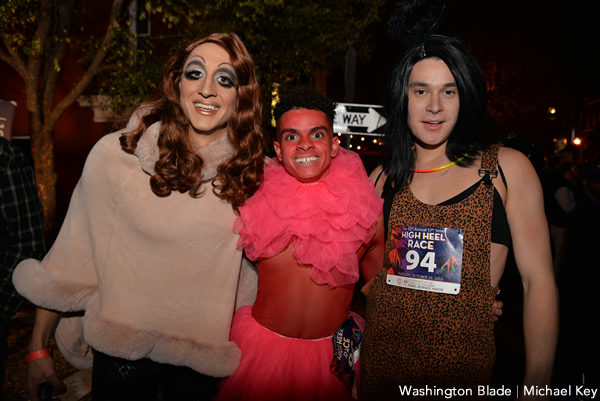 The 33rd annual High Heel Race was held along Frank Kameny Way on 17th Street on Tuesday, Oct. 29.
Mayor Muriel Bowser was on hand to kick things off.
"We are the most gay-friendly jurisdiction anywhere in the United States," she said. "We are diverse. We stand for inclusivity. And we have to make sure that every person is safe in our community and we all have a role to play.
"We have to make sure that we continue focusing on housing and employment so that every person, gay and straight, trans and everyone, has real opportunities in Washington, D.C. So tonight we celebrate the High Heel Race. And tonight we celebrate D.C. values. And tonight we celebrate our wonderful city." (Washington Blade photos by Michael Key)