Family fare, Oscar bait, franchises pepper holiday '19 movie season
All-star cast leads Fox News harassment drama 'Bombshell'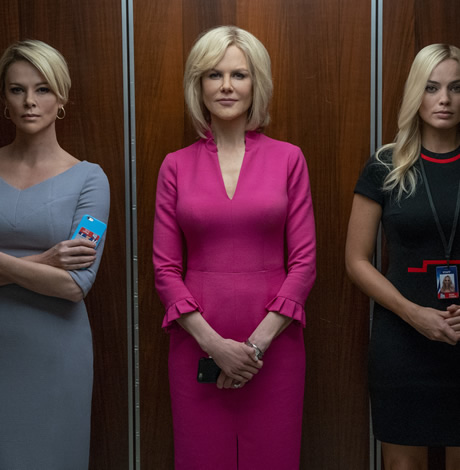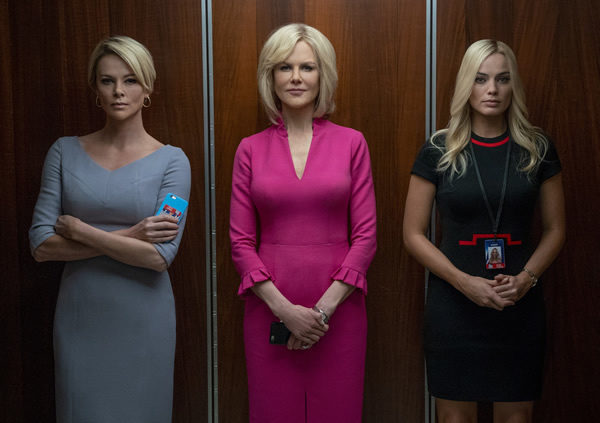 With Thanksgiving coming so late this year, the holiday movie release schedule is especially crowded. LGBT cinephiles have plenty of great films to choose from.
Currently on screen is Elizabeth Banks' stylish and suspenseful reboot of the "Charlie's Angels" franchise. Despite a great cast, including Kristen Stewart as a queer crimefighter, the movie unfortunately failed to catch fire at the box office. It's worth a look, especially as a fun break from holiday preparations.
Also on screen is "Parasite," by South Korean director Bong Joon Ho ("Snowpiercer" and "Okja"). A contemporary fable about class warfare, the movie has already been generating a lot of awards buzz.
Opening Nov. 22 is "Waves" by acclaimed director Trey Edward Shults ("Krishna" and "It Comes at Night"). The moving drama about a suburban African-American family stars Sterling K. Brown ("This Is Us"), Kelvin Harrison Jr., Taylor Russell, Lucas Hedges and Renée Elise Goldberry ("Hamilton").
"A Beautiful Day in the Neighborhood" stars Tom Hanks as the legendary Mr. Rogers, but the focus of the movie is really on cynical journalist Tom Junod (Matthew Rhys) whose life gets turned around when he's assigned to do a profile of the legendary children's television host. Viewers be warned: this is not a movie for the whole family.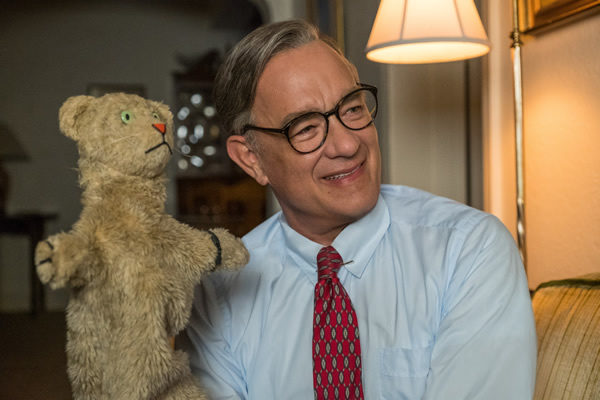 This week's family-friendly opening is Walt Disney's "Frozen II," the continued adventures of Elsa, Anna, Kristoff, Sven and Olaf. The confusing sequel lacks the charm (and narrative coherence) of the original, but still packs a significant visual and emotional punch.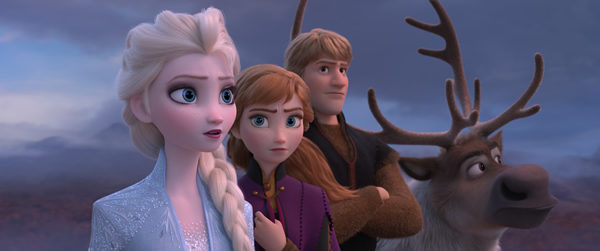 Opening in time for the Thanksgiving holiday (Nov. 27) is the delightful family crime caper "Knives Out." Directed by Silver Spring native Rian Johnson ("The Last Jedi"), the all-star cast includes Daniel Craig, Christopher Plummer, Jaime Lee Curtis, Don Johnson, Michael Shannon, LaKeith Stanfield, Toni Colette and Chris Evans. It's a great way to spend quality time with your own family.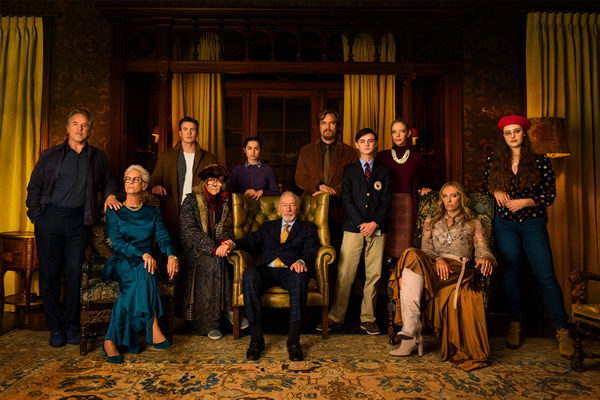 Queer filmmaker Todd Haynes ("Carol," "Far from Heaven" and "Velvet Goldmine") branches out in a very different direction with "Dark Waters." The true crime drama stars Mark Ruffalo, Anne Hathaway, Tim Robbins, Bill Pullman and out actor Victor Garber.
Also opening for the holiday weekend is "Queen & Slim." Written by queer authors Lena Waithe and James Frey, the movie stars Daniel Kaluuya ("Get Out") and newcomer Jodie Turner-Smith in a tale of a first date gone horribly wrong.
In the meantime, following the critical and popular success of "Roma," Netflix is again pursuing a hybrid release strategy for three of its prestige projects: they'll receive a theatrical release before they start streaming. Loosely based on Shakespeare's history plays, "The King" stars Timothée Chalamet as the future Henry V. Martin Scorsese's epic crime drama (with a running time of three-and-a-half hours) "The Irishman" stars Robert De Niro, Al Pacino, Joe Pesci and Anna Paquin. "Marriage Story" stars Adam Driver and Scarlett Johansson as a couple facing the break-up of their marriage.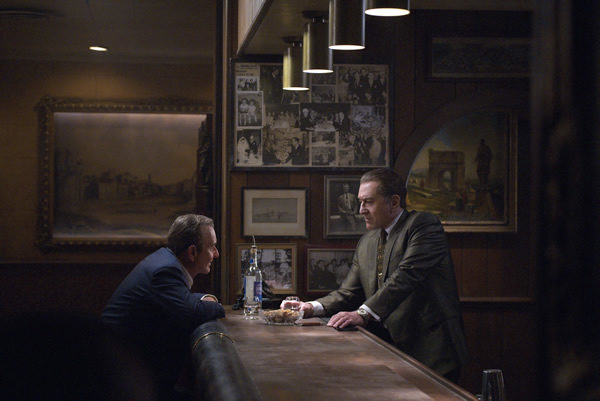 More traditional holiday offerings at Netflix include the animated tale "Klaus" with the voice talents of Joan Cusack, Rashida Jones and J.K. Simmons and "Let It Snow," a story about a small-town Christmas that includes an LGBT storyline. On a less seasonal note, Netflix is also streaming "I'm With the Band: Nasty Cherry" about a fledging all-female rock band that includes an openly lesbian musician.
Amazon Studios is also trying a hybrid release strategy with "The Report." Screening in theaters now and streaming on Amazon Prime on Nov. 29, the inside-the-Beltway tale stars Adam Driver as a Senate staffer investigating the CIA's post 9-11 Detention and Interrogation Program and features Annette Bening as Sen. Dianne Feinstein.
Fans of the Christmas favorite "Love Actually" can enjoy the film and a special holiday party on Thursday, Dec. 5 at the Warner Bros. Theater at the Smithsonian National Museum of American History (si.edu/imax/movie/love-actually).
New releases continue pouring into theaters in December. On Dec. 6, there's the Cannes favorite "Little Joe," a horticultural thriller with Emily Beecham and out actor Ben Whishaw; "The Aeronauts," which reunites Eddie Redmayne and Felicity Jones from "The Theory of Everything;" and the stunning "Two Popes" starring Jonathan Pryce as Pope Francis and Anthony Hopkins as Pope Emeritus Benedict.
On Thursday, Dec. 12, Reel Affirmations will commemorate World AIDS Day with a special screening of "Crystal City," a hard-hitting look at crystal meth addiction, another public health crisis facing LGBT people. The second half of the evening's double feature will be "José," a coming-of-age story about a young gay man living in Guatemala City. Tickets are available at thedccenter.org/events.
On Dec. 13, acclaimed director Clint Eastwood returns with "Richard Jewell," a drama about the man falsely accused of planting a bomb at the 1996 Summer Olympics in Atlanta.
Three of the year's most highly anticipated movies will be released Dec. 20: Tom Hooper's all-star adaptation of Andrew Lloyd Webber's "Cats"; "Star Wars: The Rise of Skywalker," the ninth and final installment in the Skywalker saga; and "Bombshell," the sordid star-studded saga of sexual harassment at Fox News with Charlize Theron, Nicole Kidman, Margot Robbie and John Lithgow.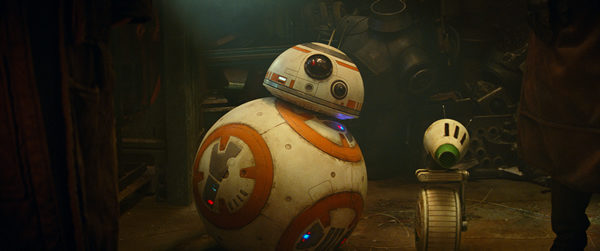 Last but hardly least, two stories about life during wartime will be released on Christmas Day, Dec. 25. Directed by Sam Mendes ("Skyfall" and "American Beauty"), "1917" stars Andrew Scott and Benedict Cumberbatch in a gripping World War I drama.
Directed by Greta Gerwig ("Lady Bird"), the latest adaptation of Louisa May Alcott's Civil War saga "Little Women" stars Saoirse Ronan and an all-star cast and is already generating significant Oscar buzz.
Finally, the AFI Silver Theatre and Cultural Center in downtown Silver Spring is always a splendid place to celebrate the cinema of the season. AFI's delightfully eclectic offerings typically range from the classic ("It's A Wonderful Life" and the Alastair Sims' "A Christmas Carol") to the contemporary ("Die Hard" and "Krampus"). For this year's schedule, go to afisilver.afi.com.
PHOTOS: Virginia Pridefest
Richmond LGBTQ celebration held on Brown's Island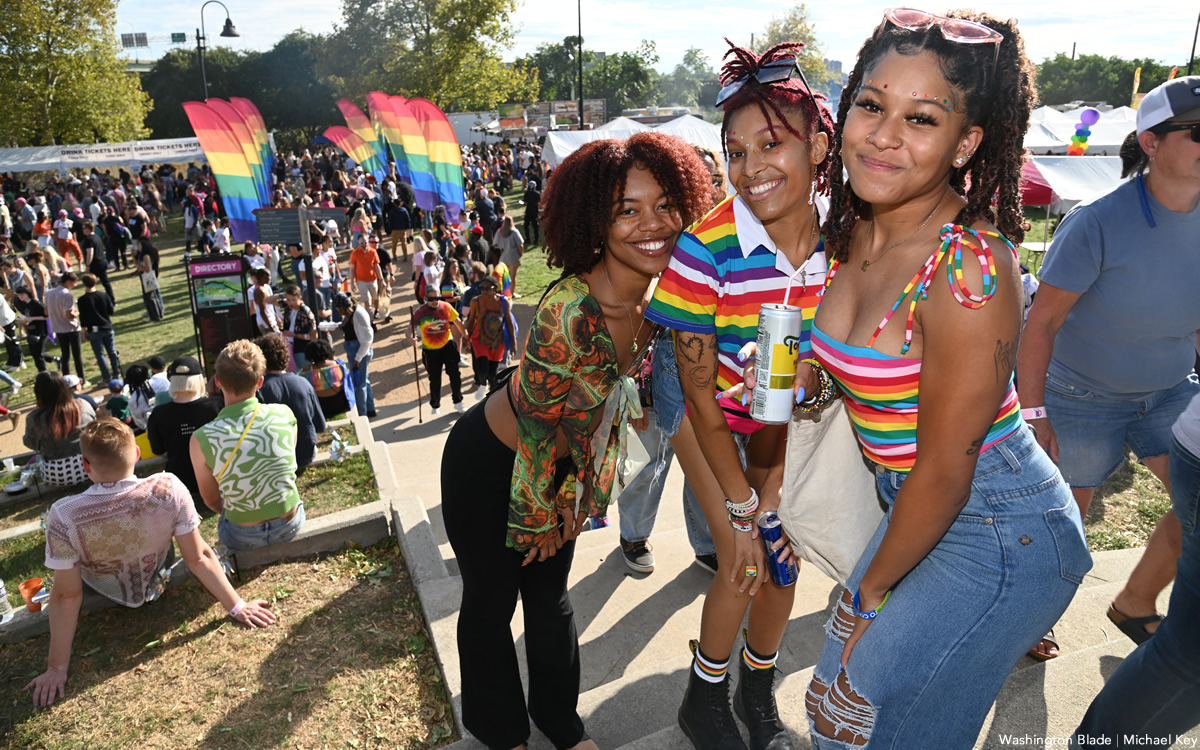 The 2022 Virginia Pridefest was held on Brown's Island in Richmond, Va. on Saturday, Sept. 24.
(Washington Blade photos by Michael Key)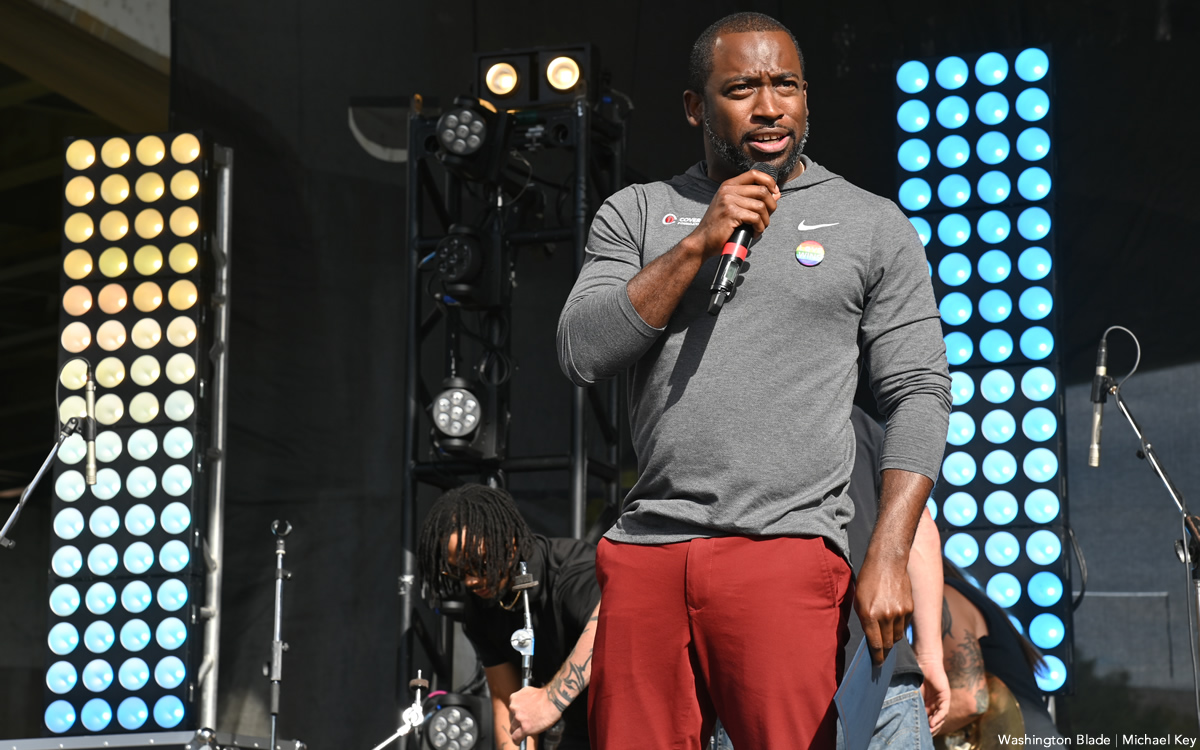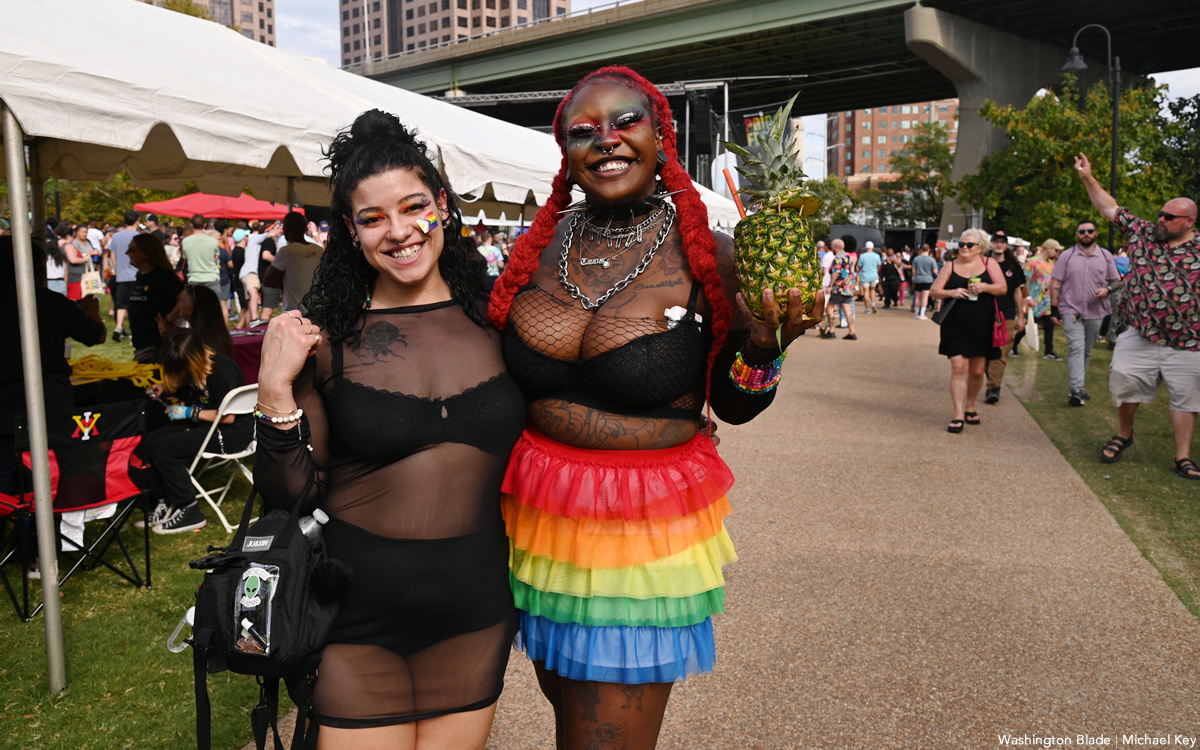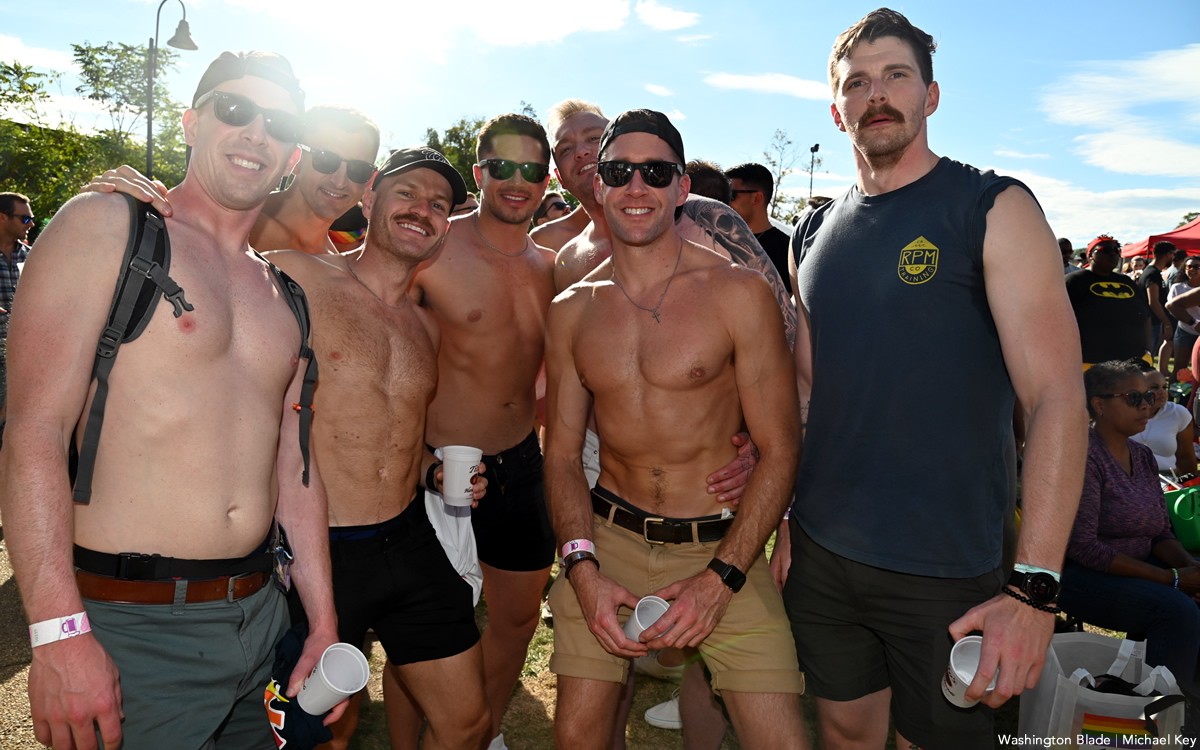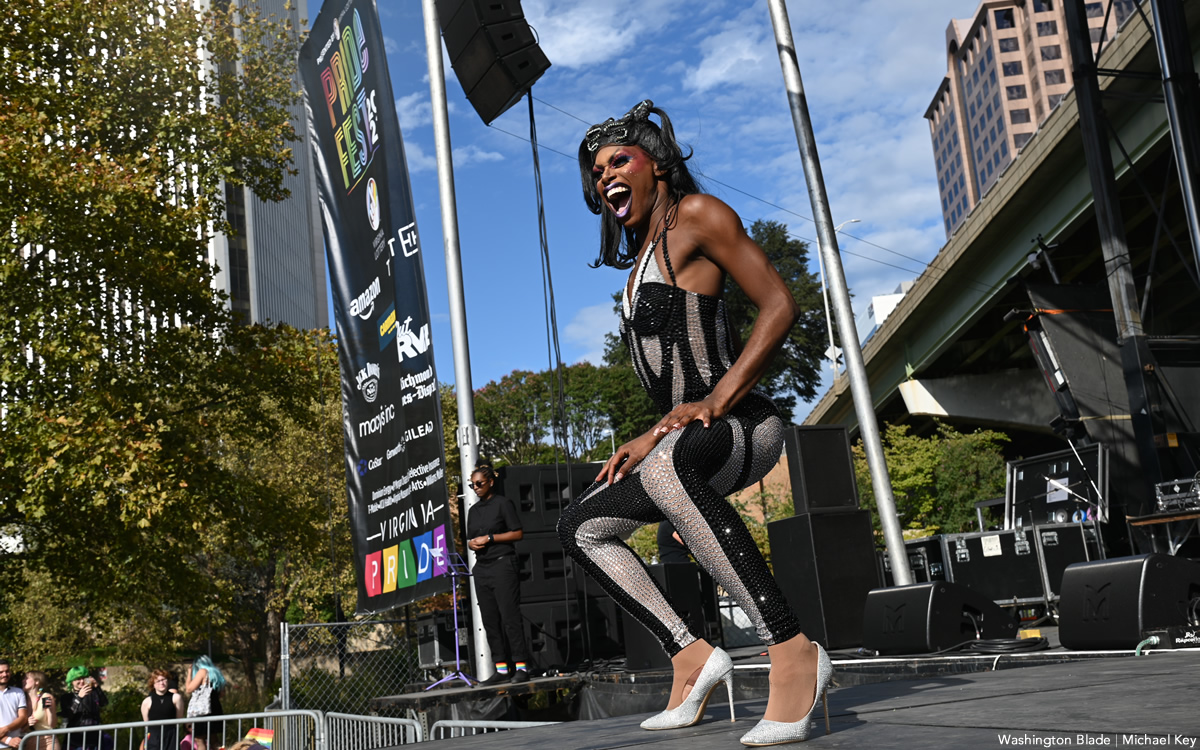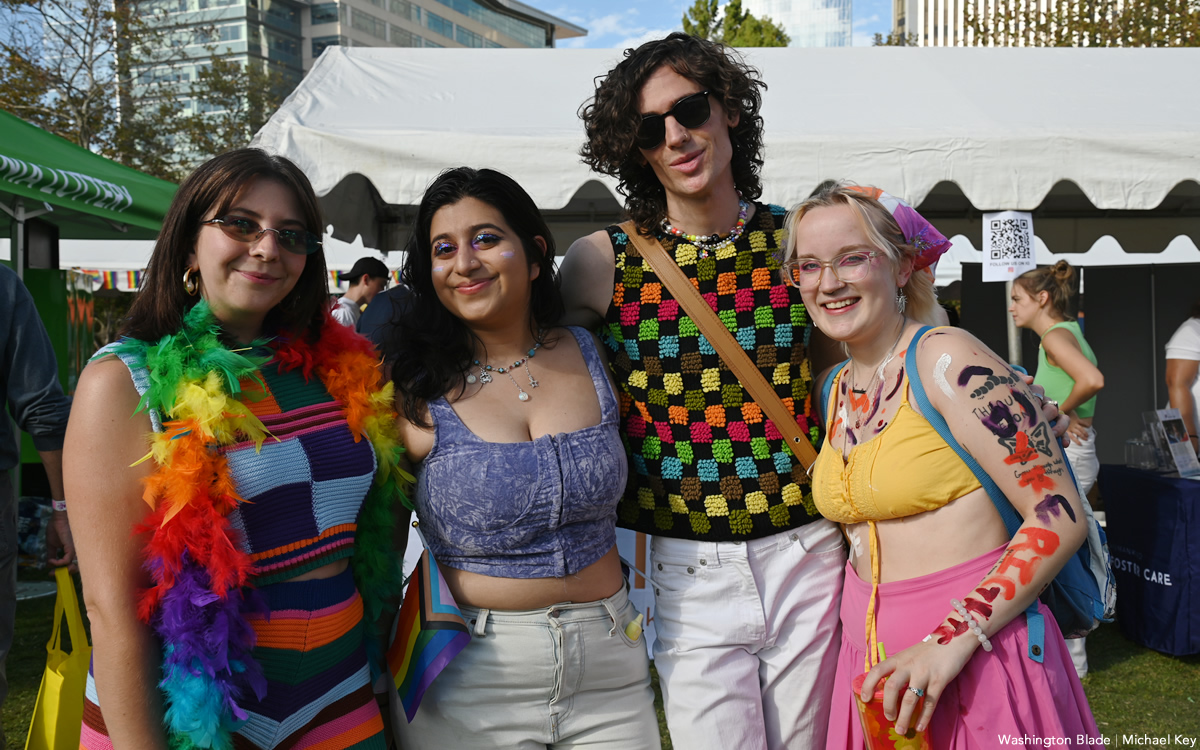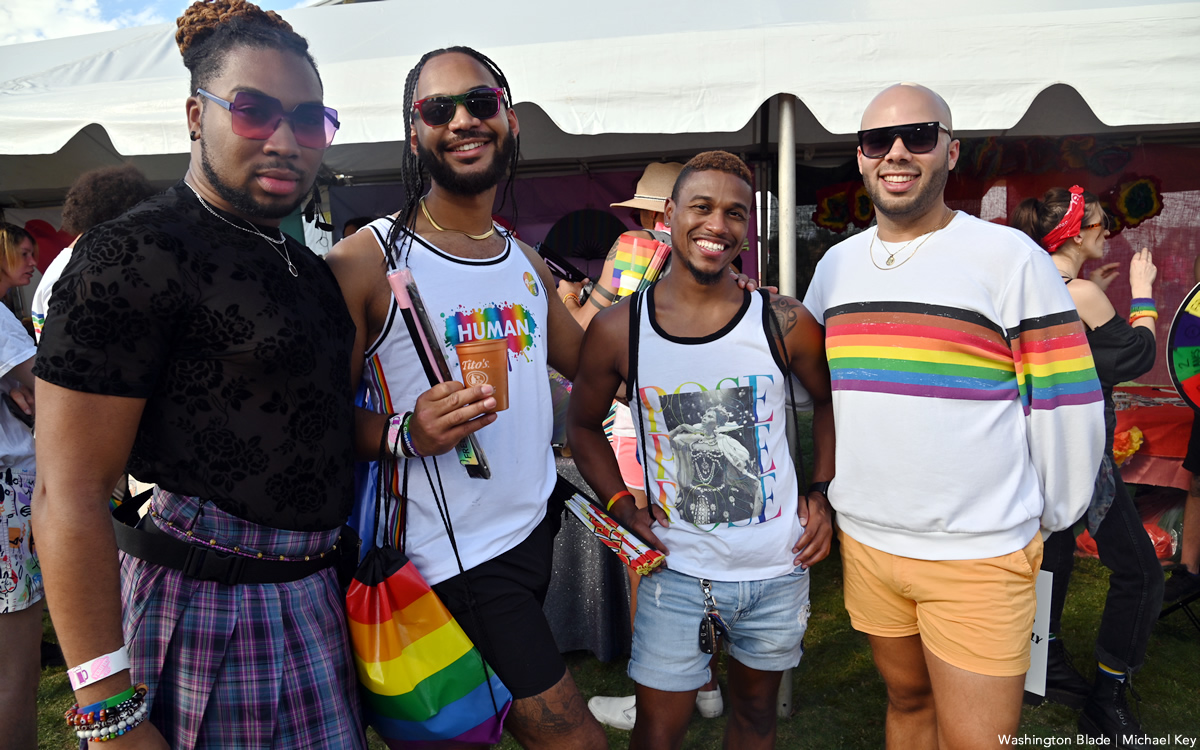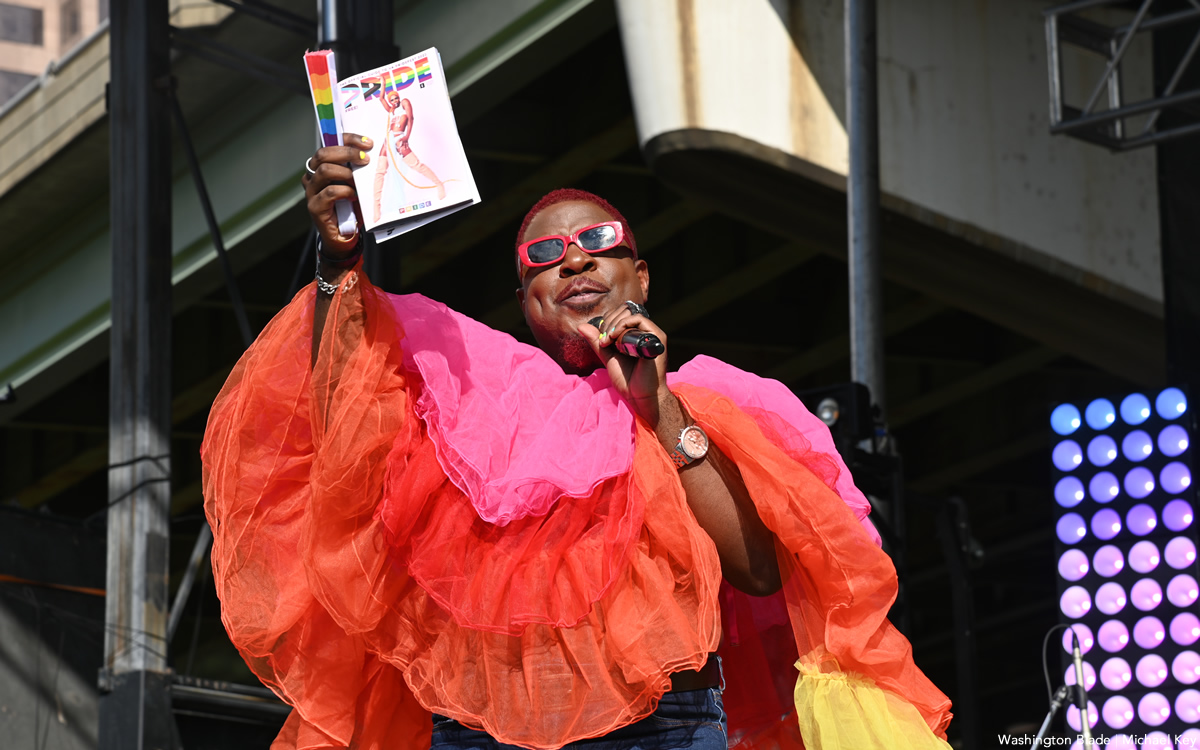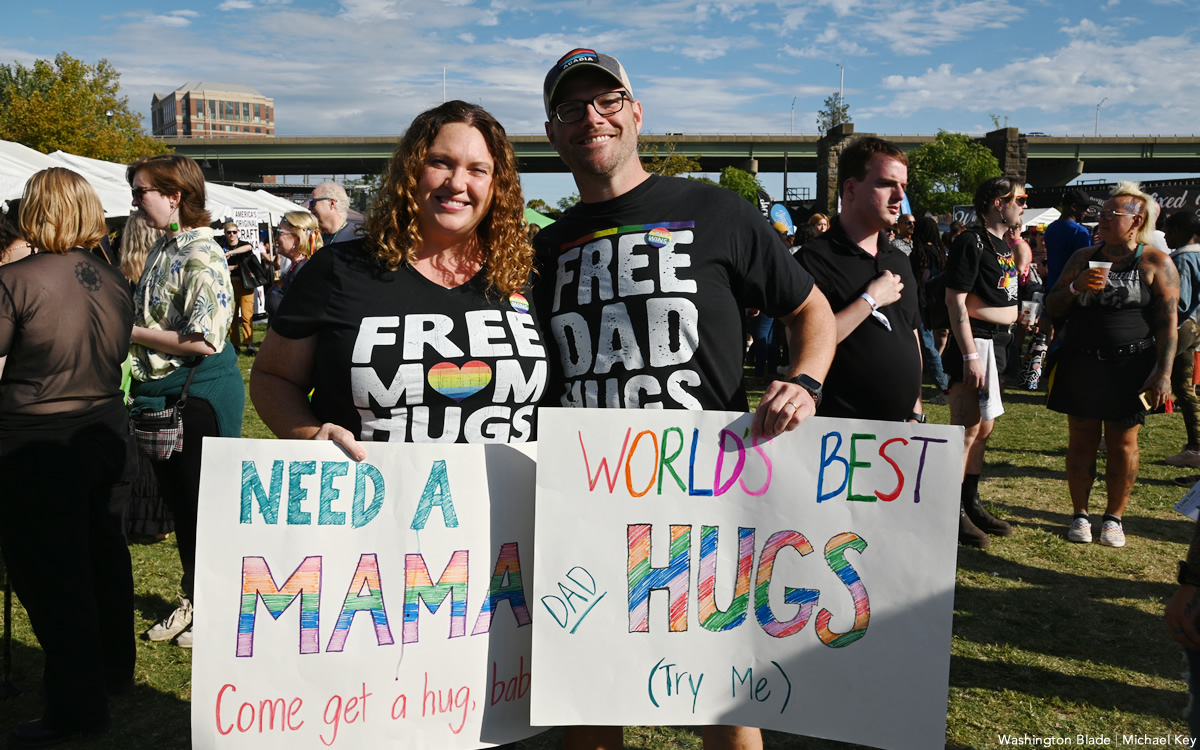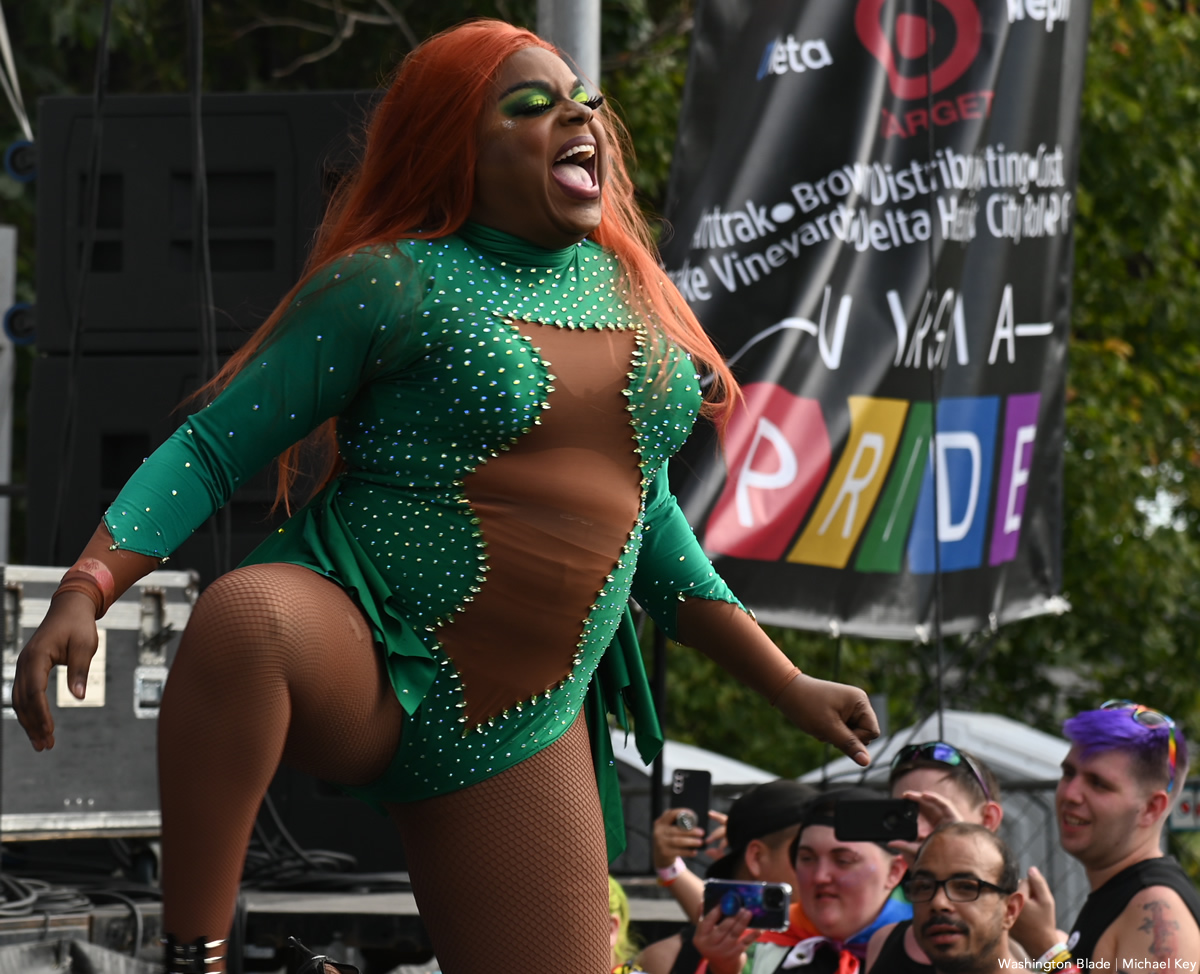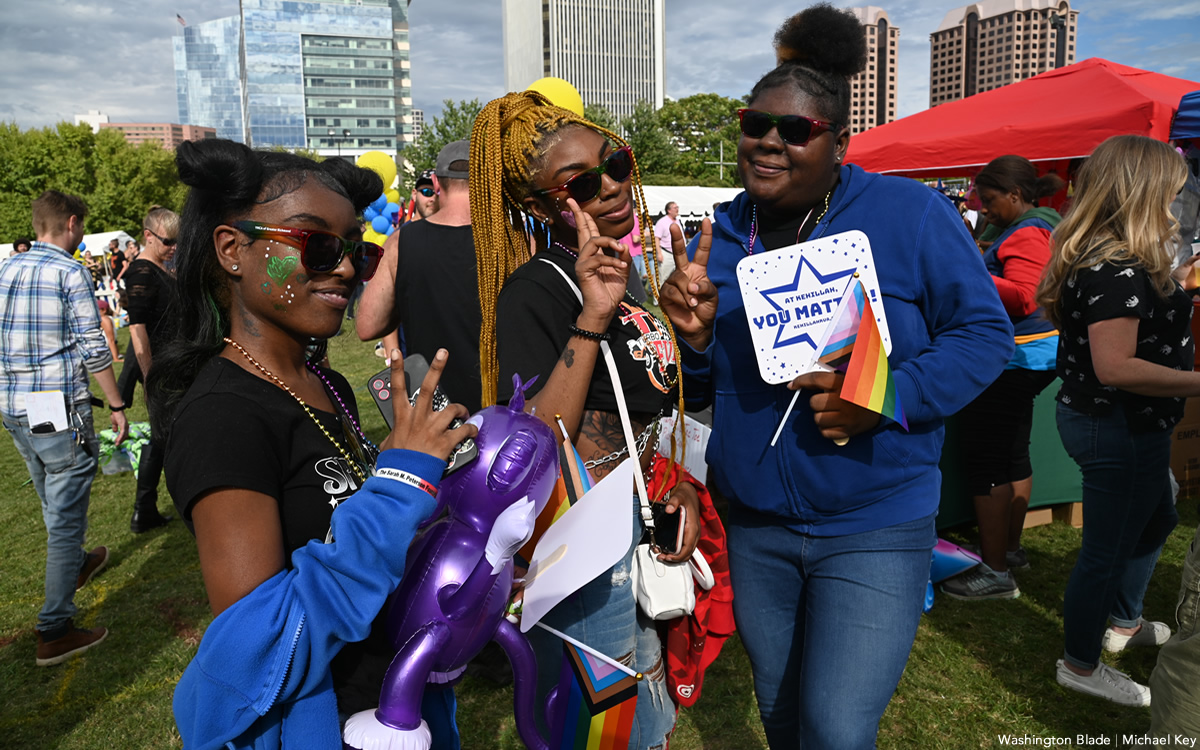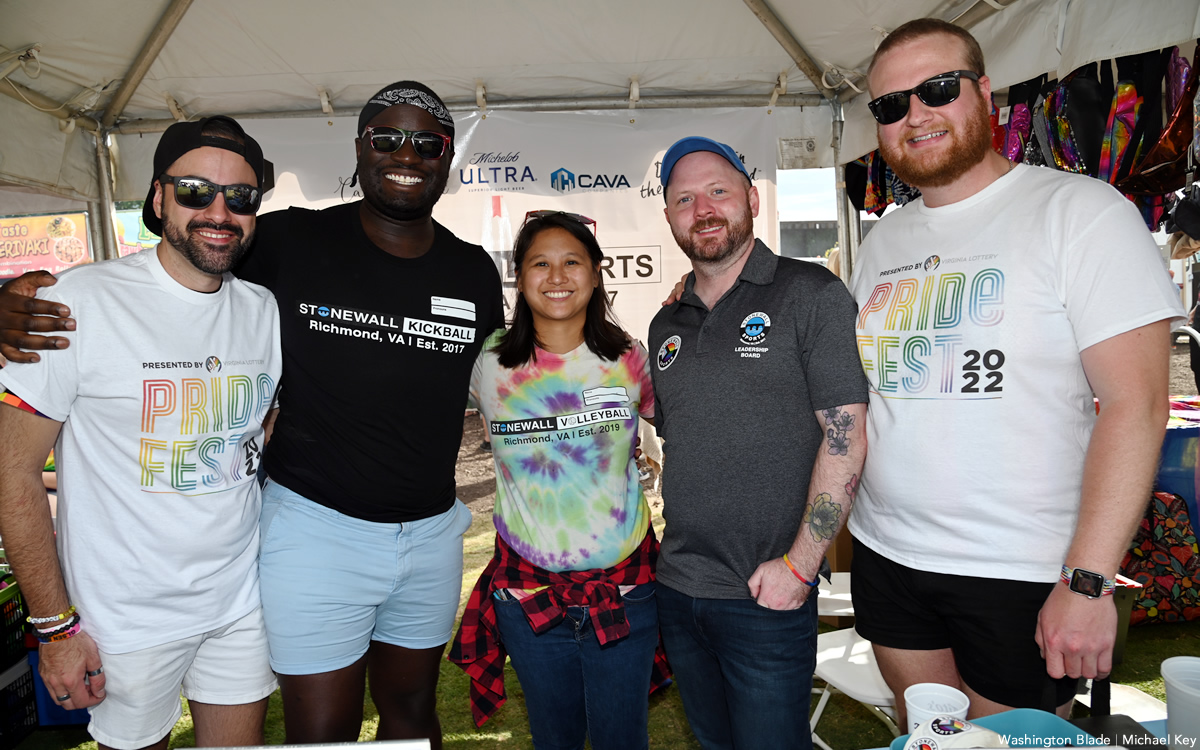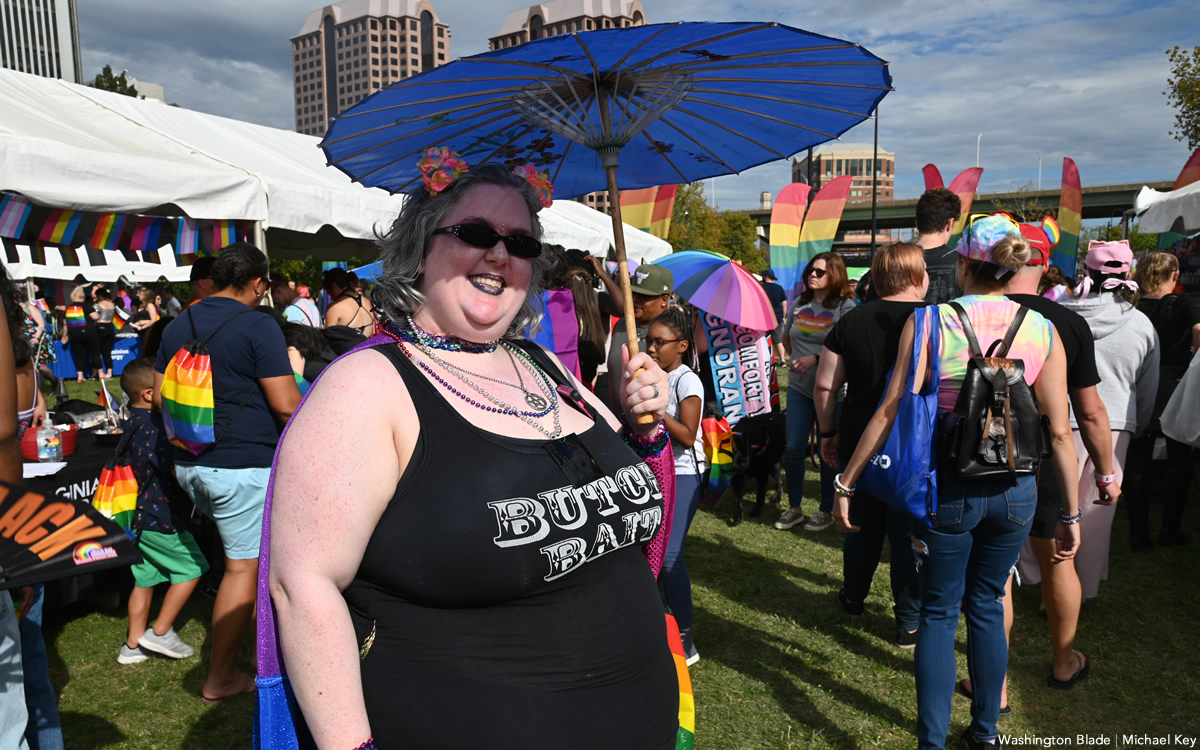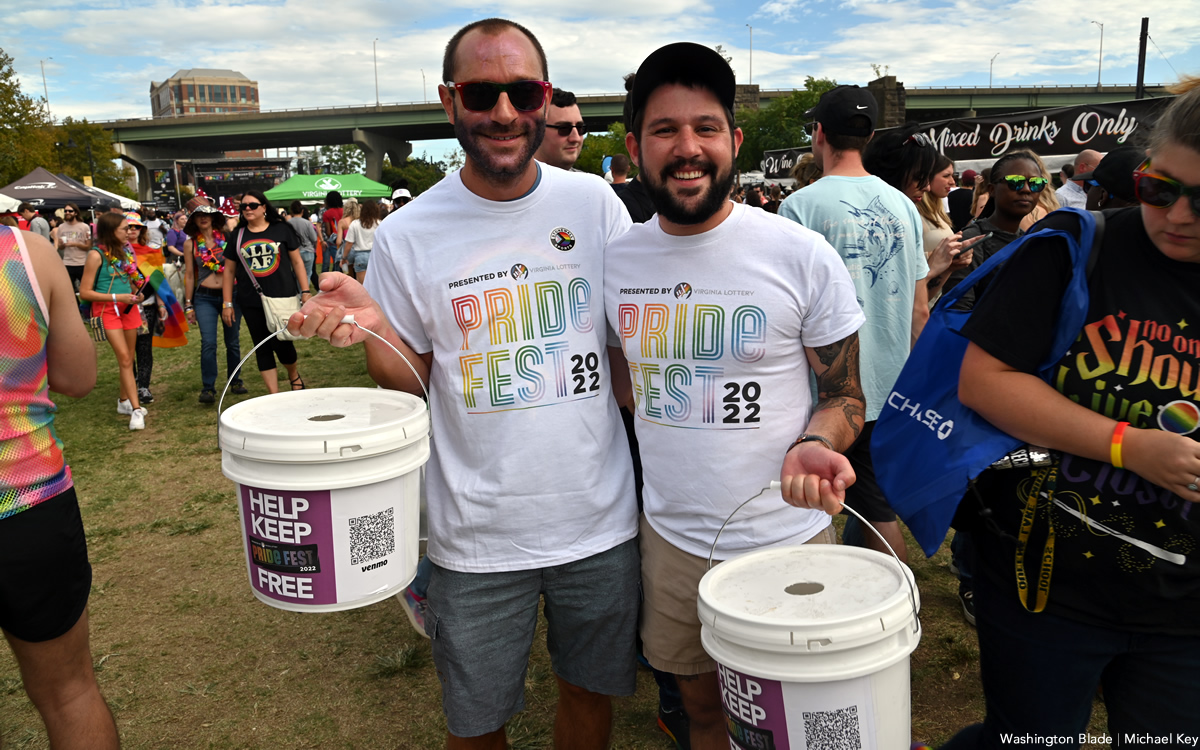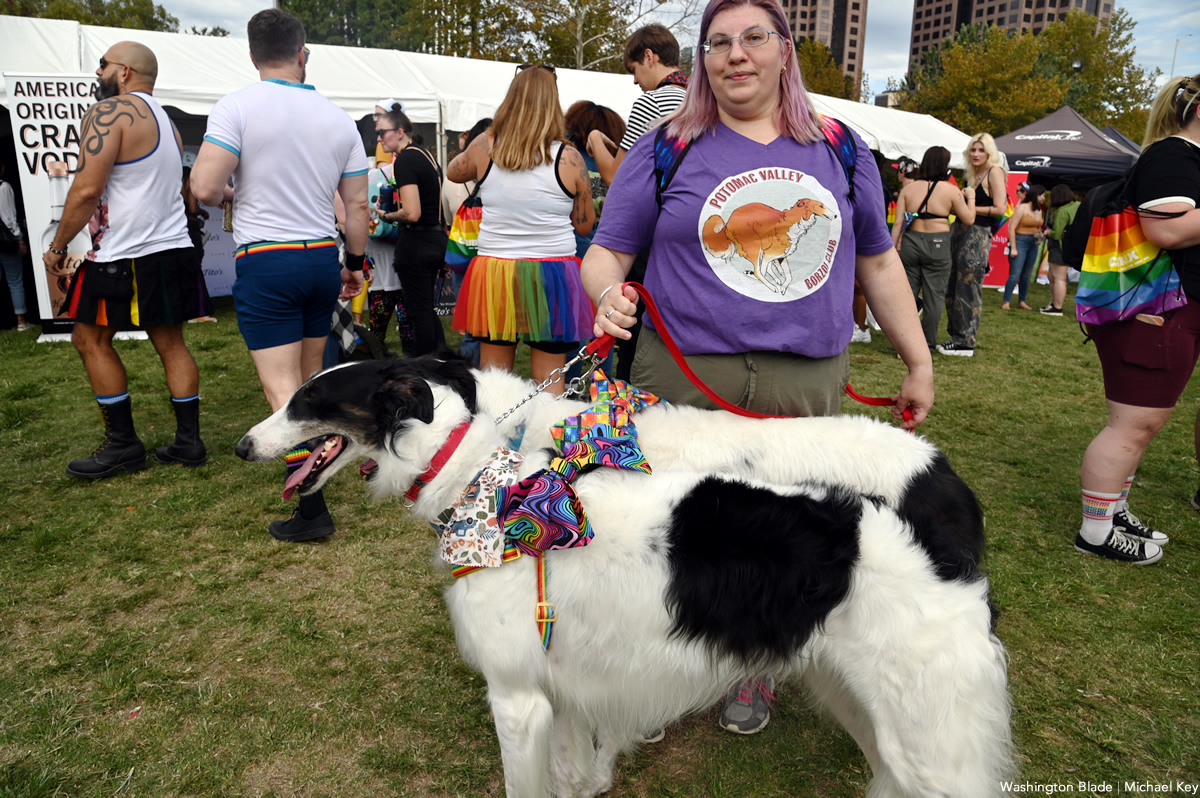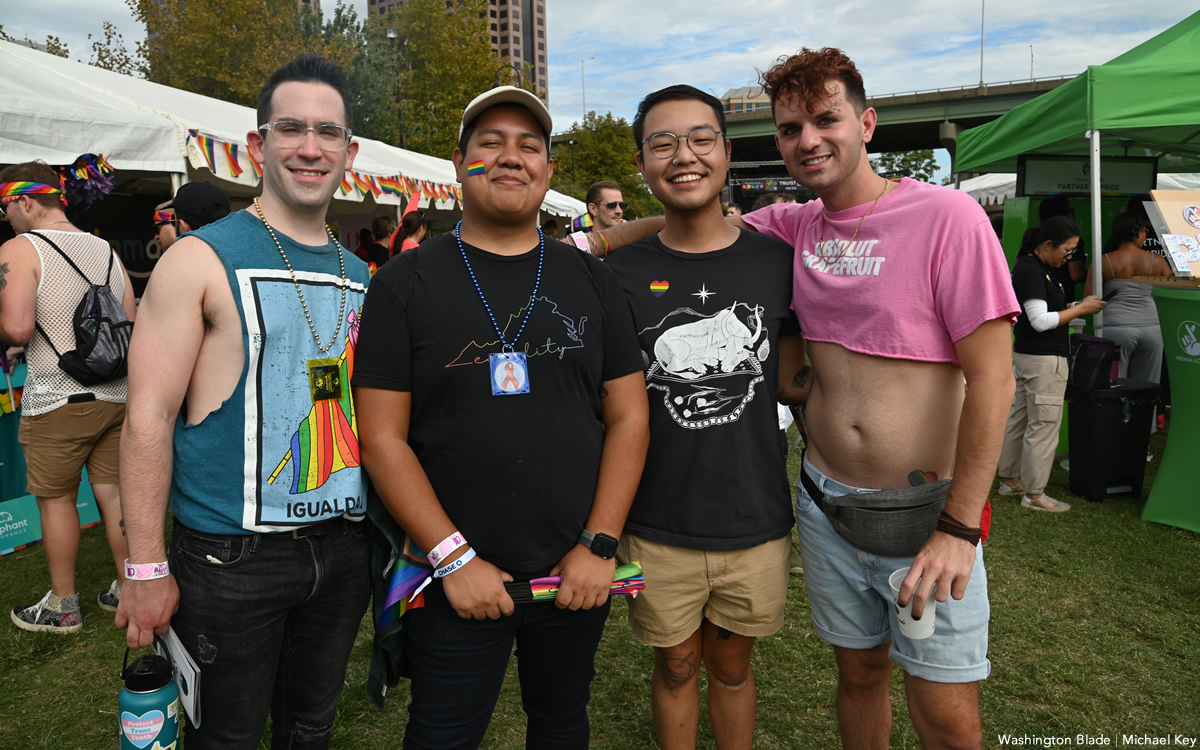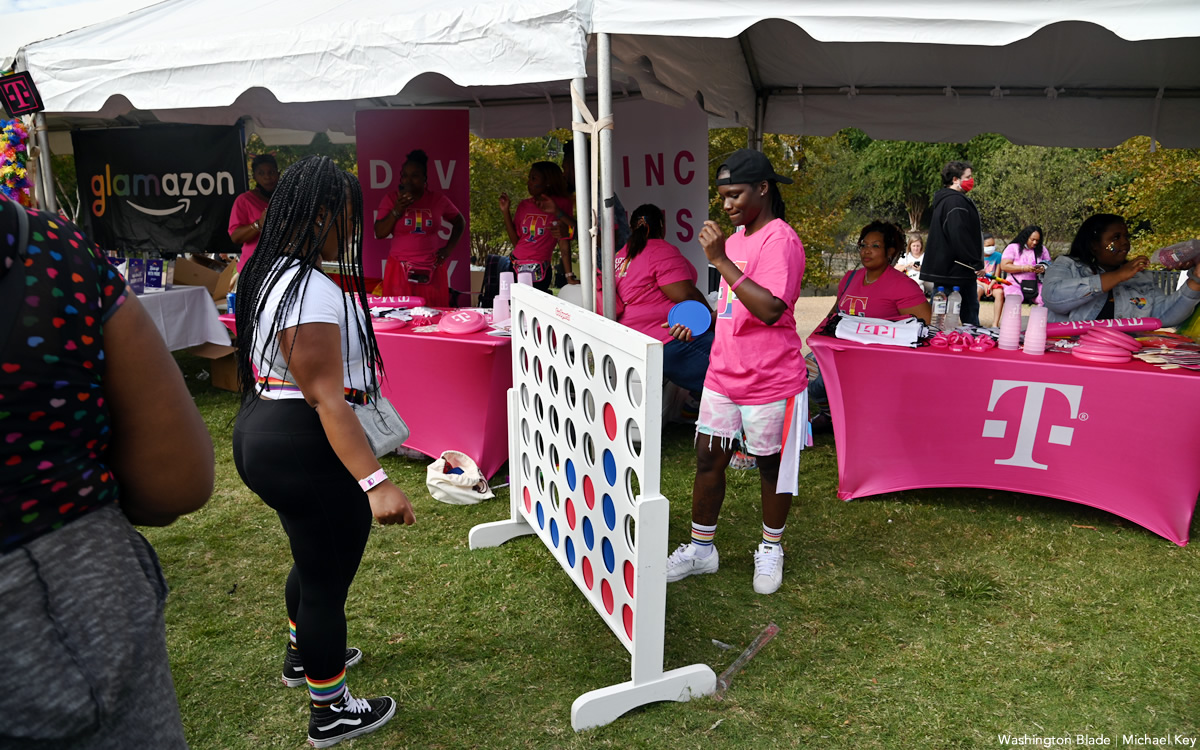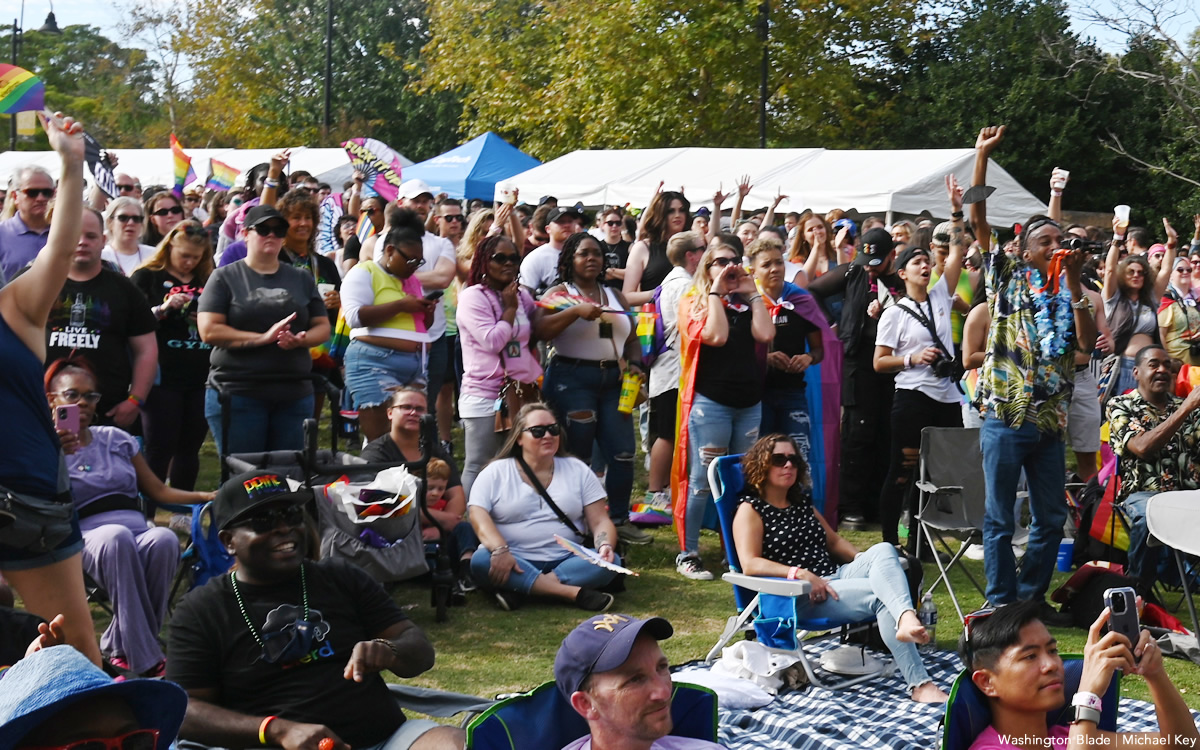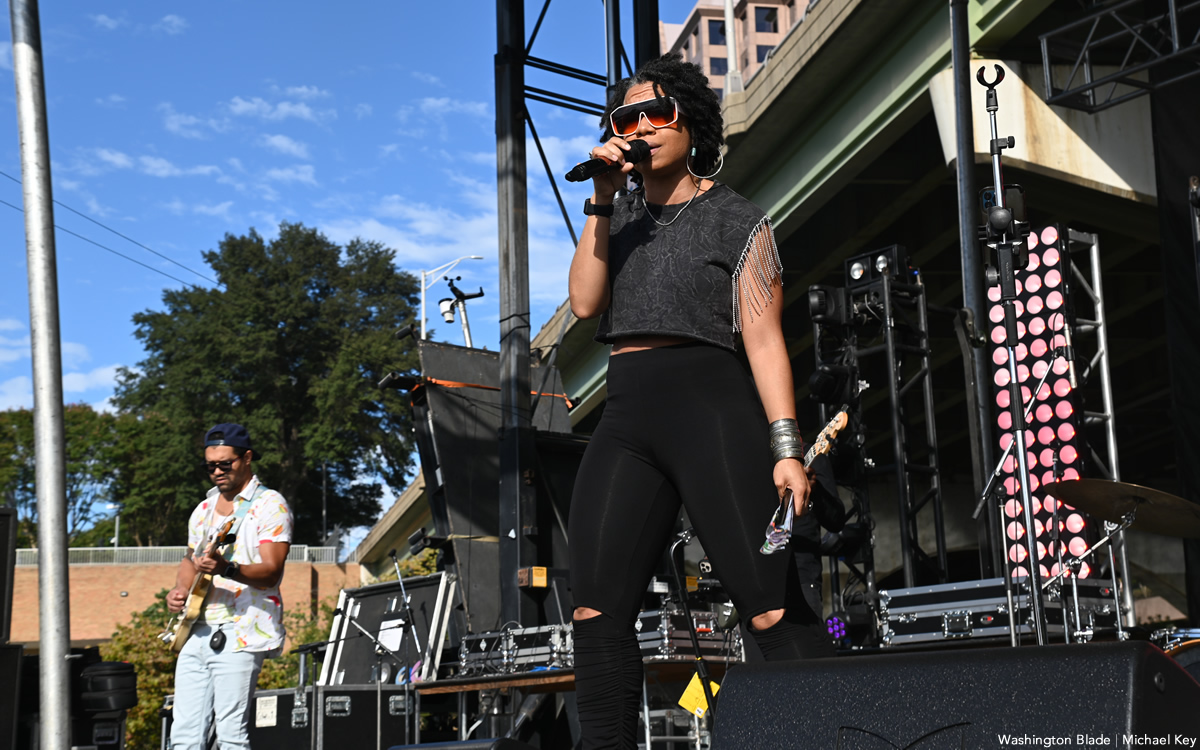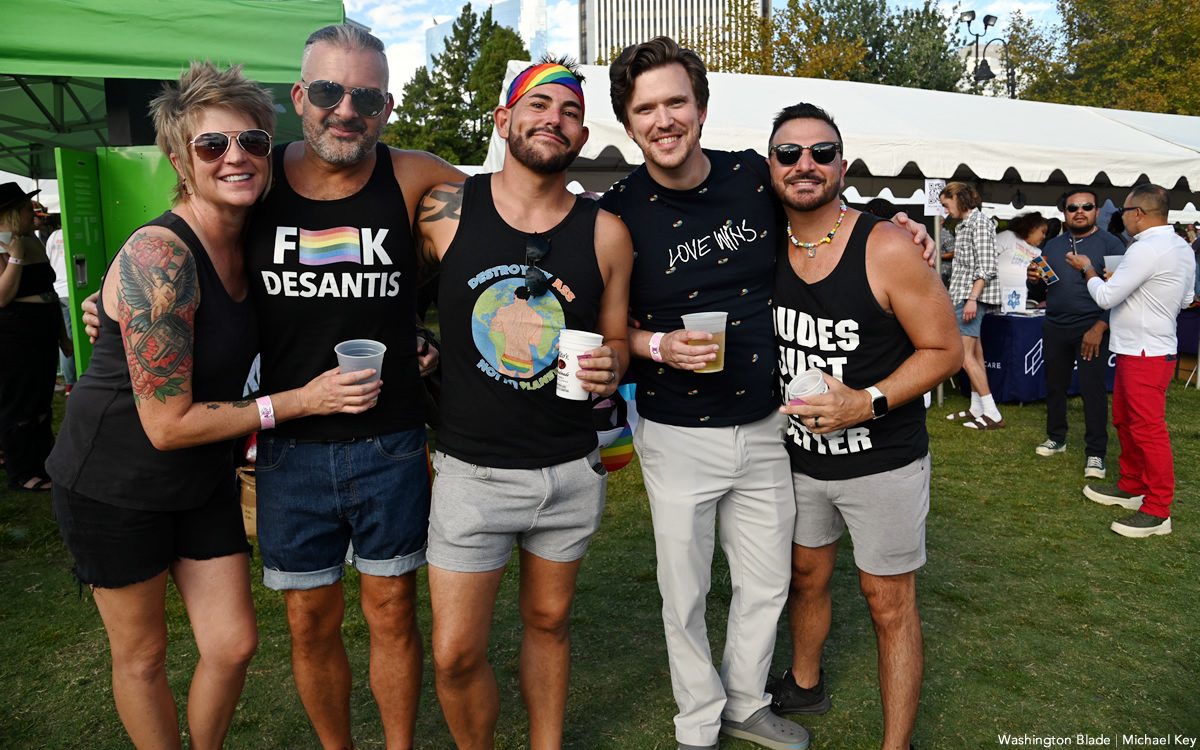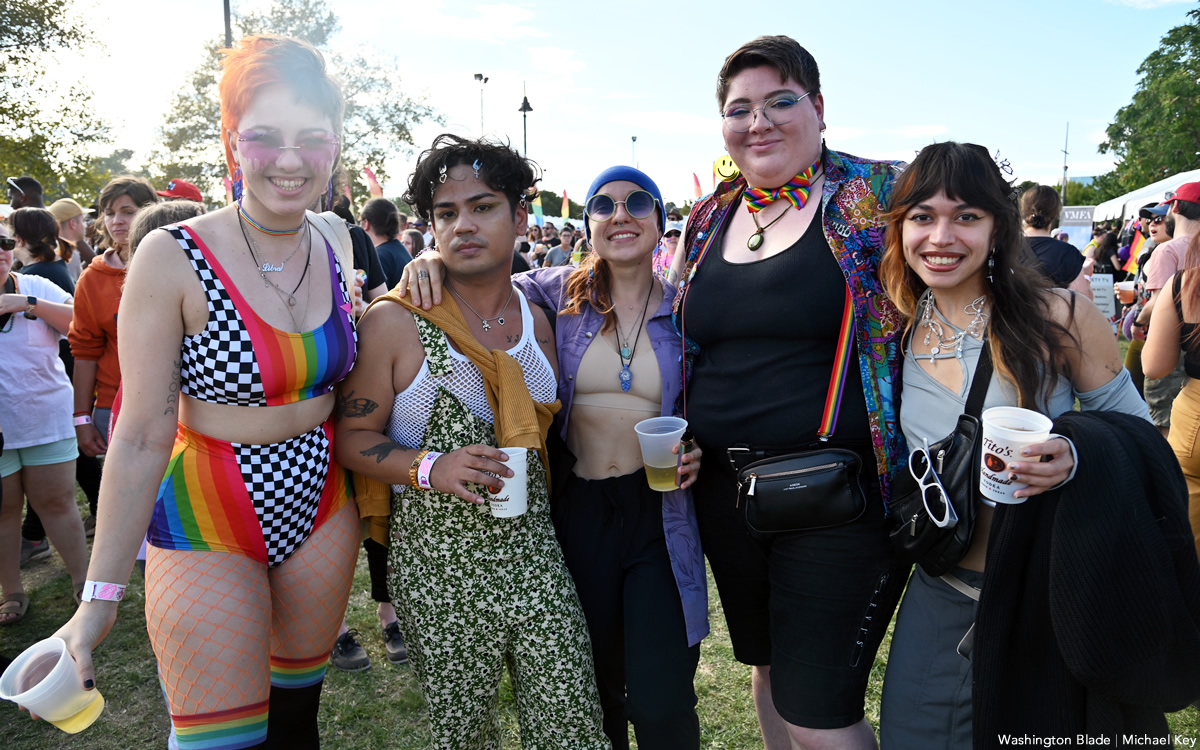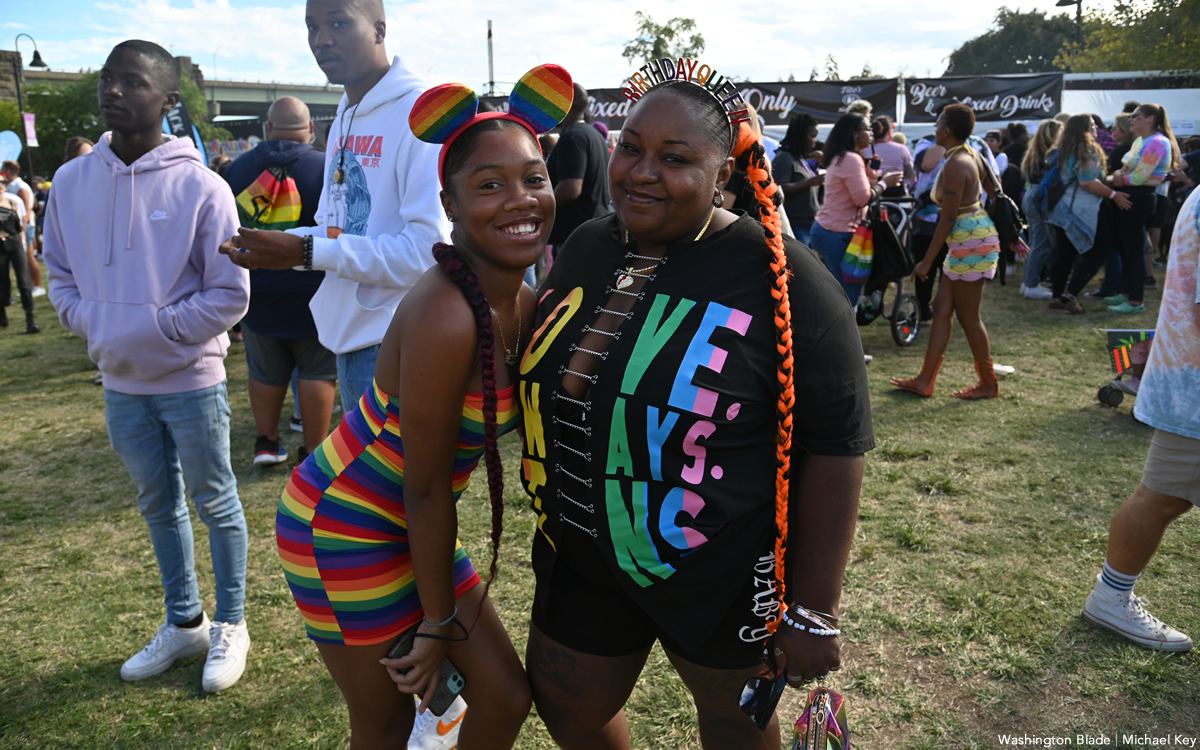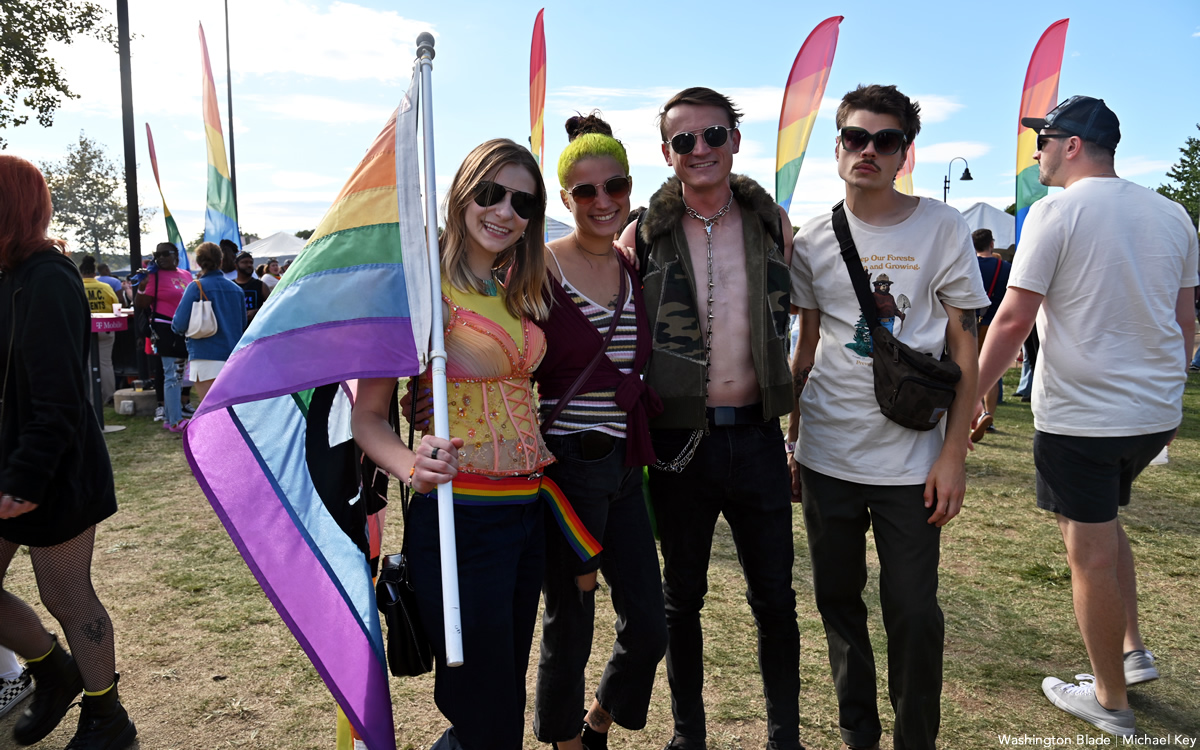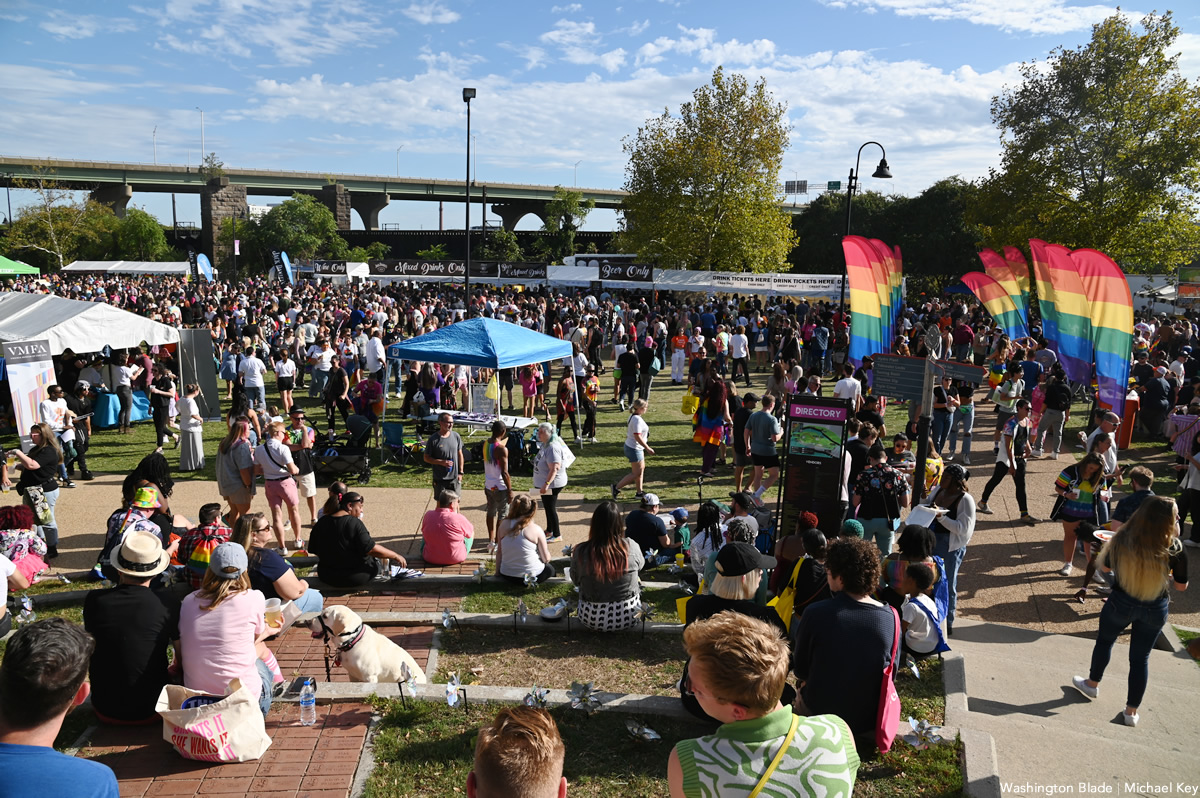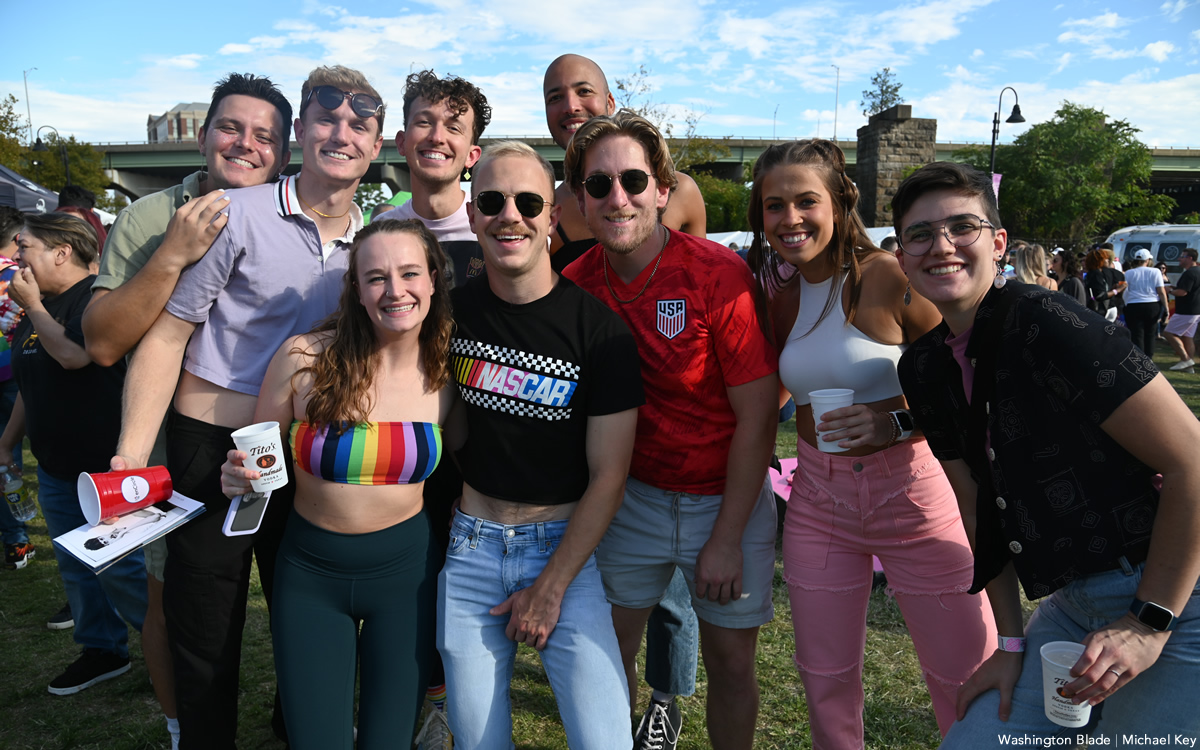 PHOTOS: SMYAL Fall Brunch
25th annual event raises money for LGBTQ youth services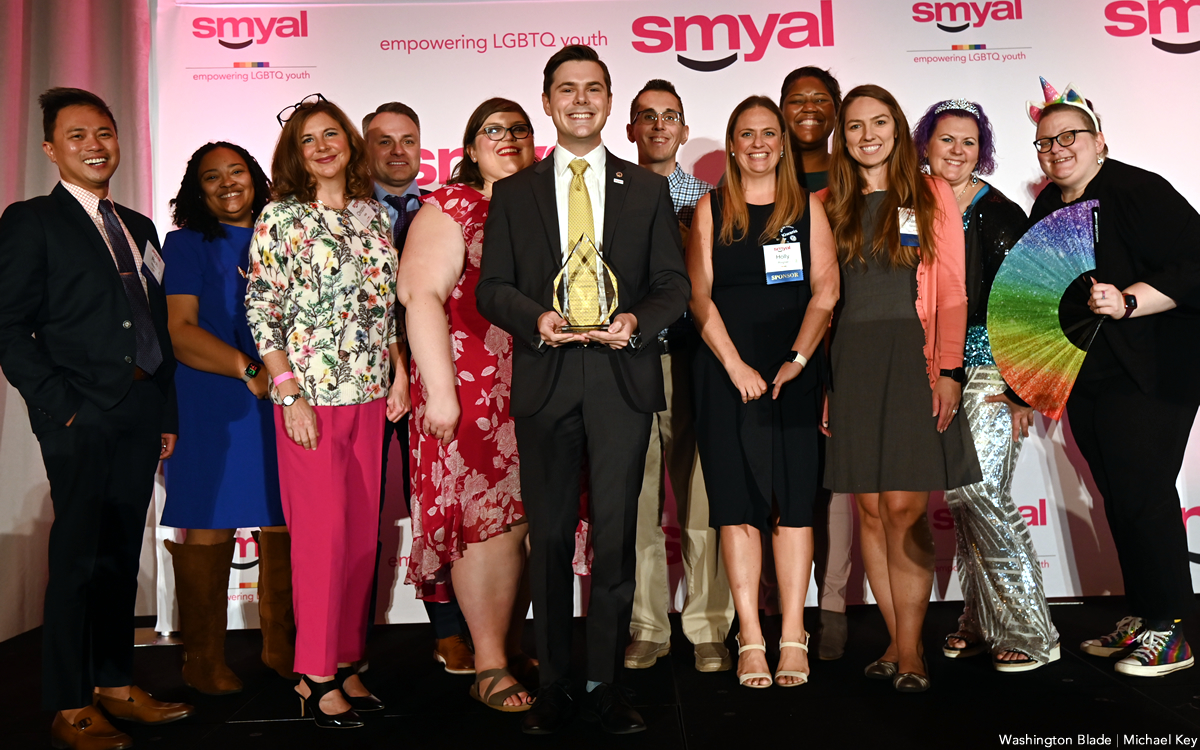 The 25th annual SMYAL Fall Brunch was held at the Marriott Marquis on Saturday, Sept. 24. SMYAL, Supporting and Mentoring Youth Advocates and Leaders, is a D.C.-area LGBTQ youth services organization.
(Washington Blade photos by Michael Key)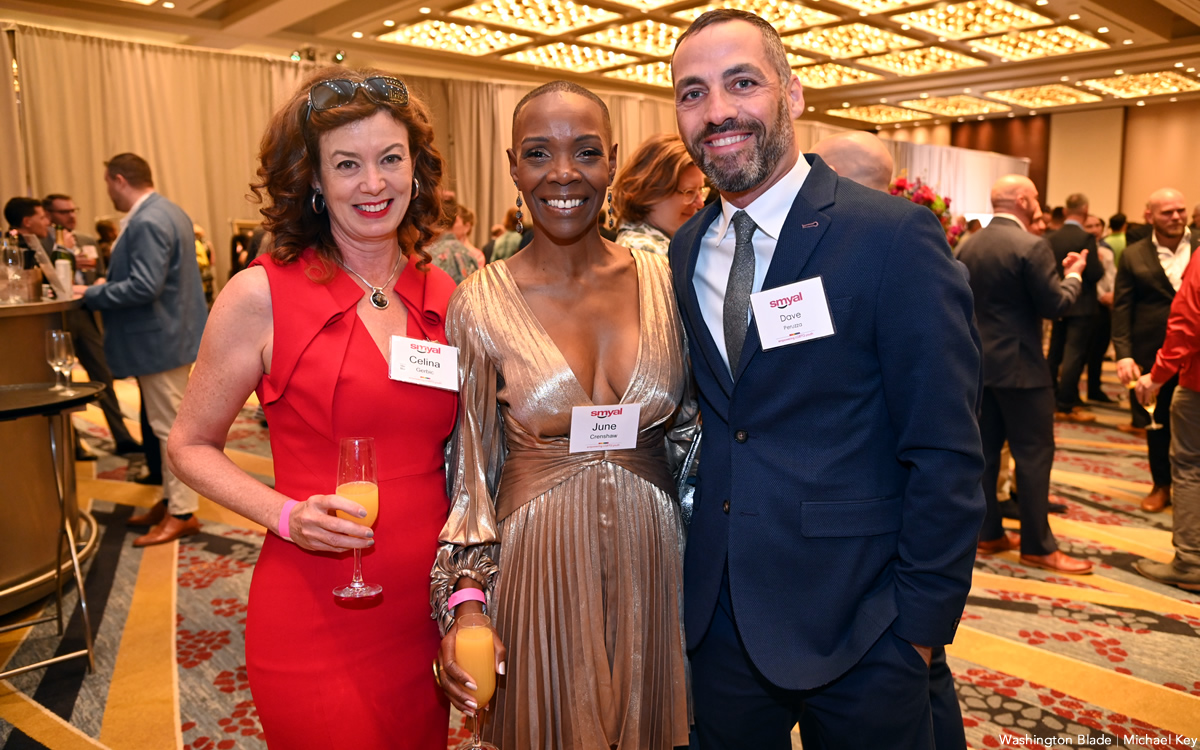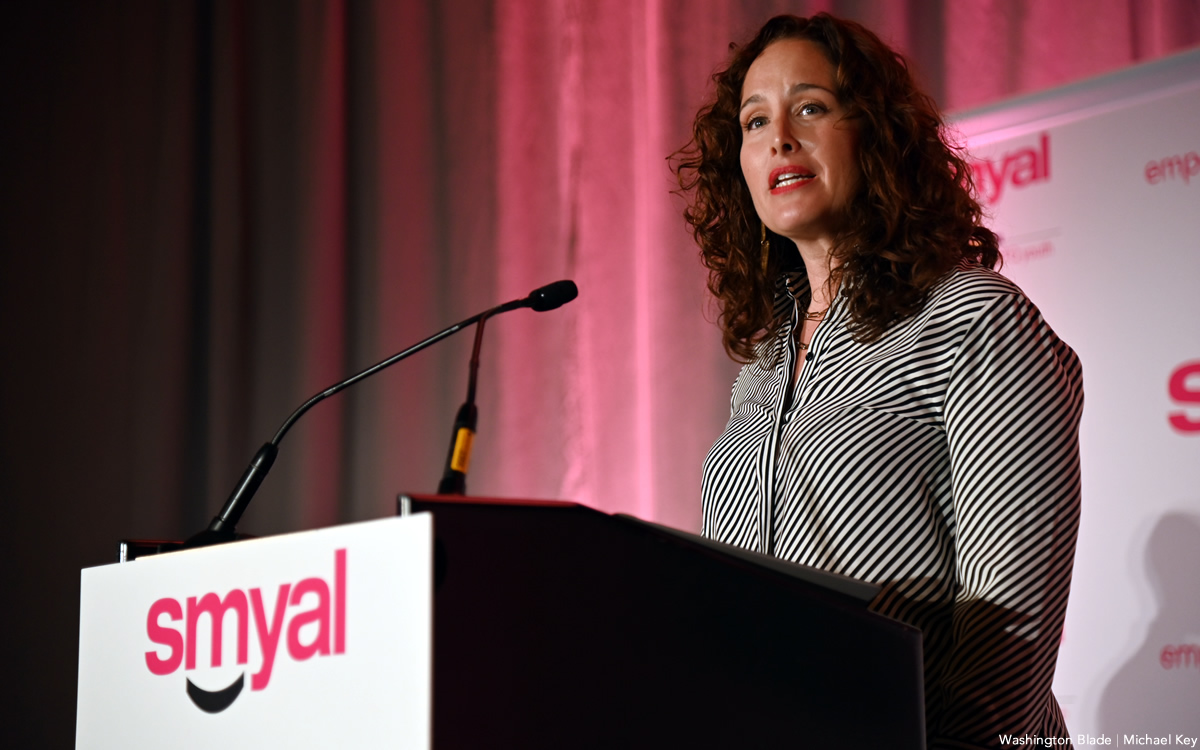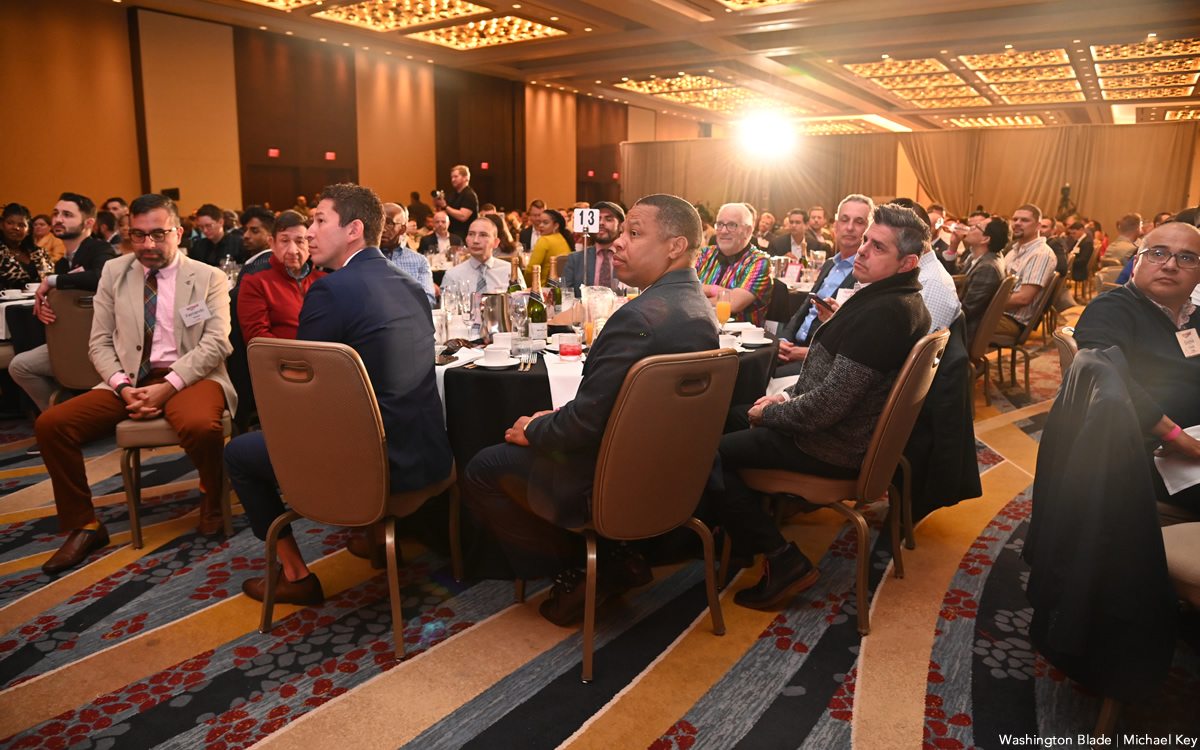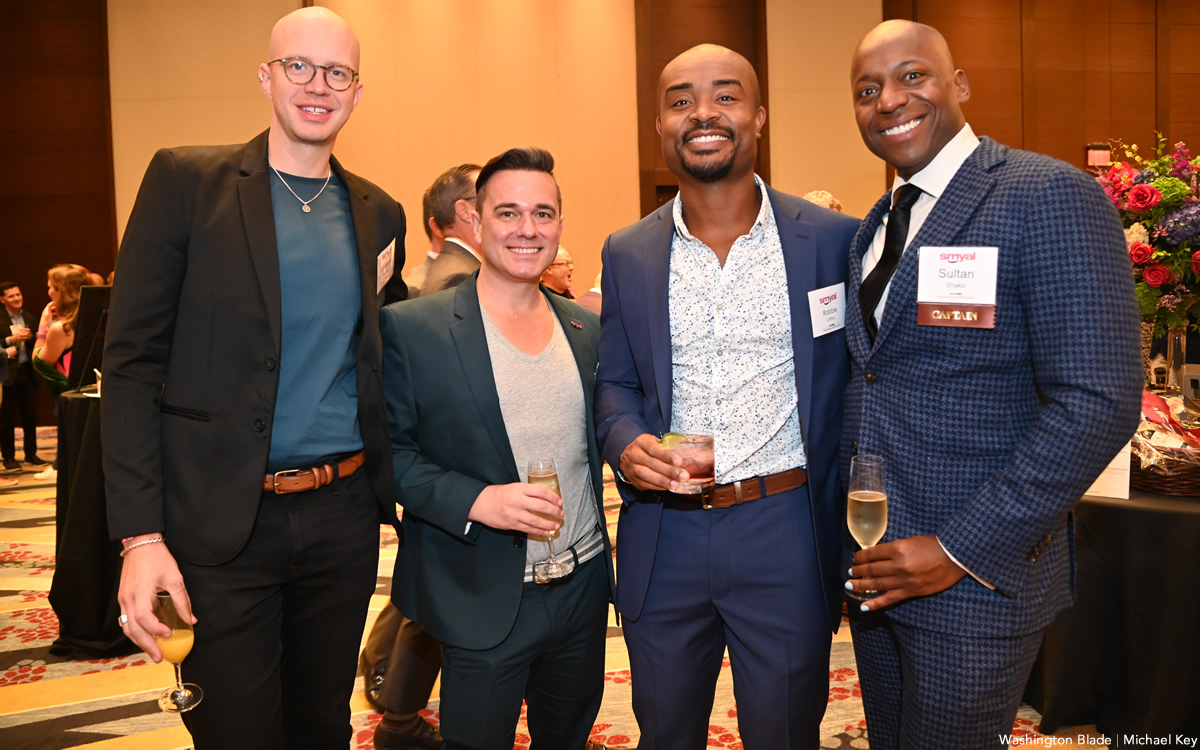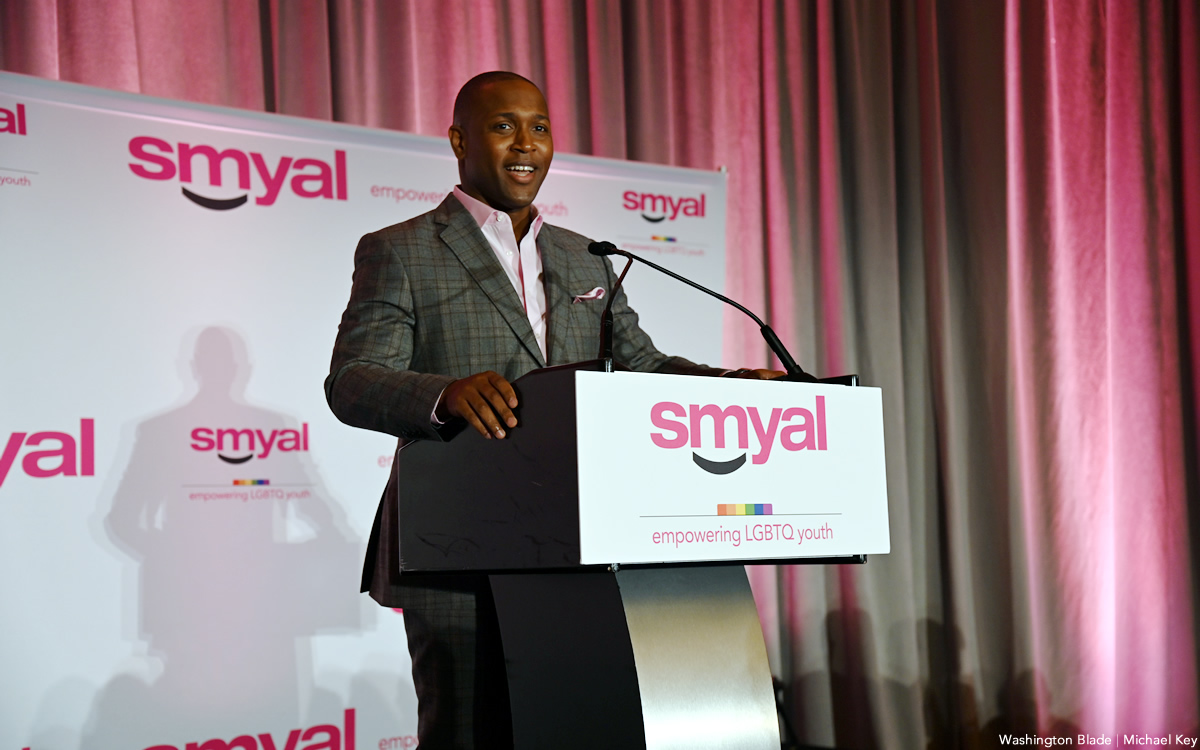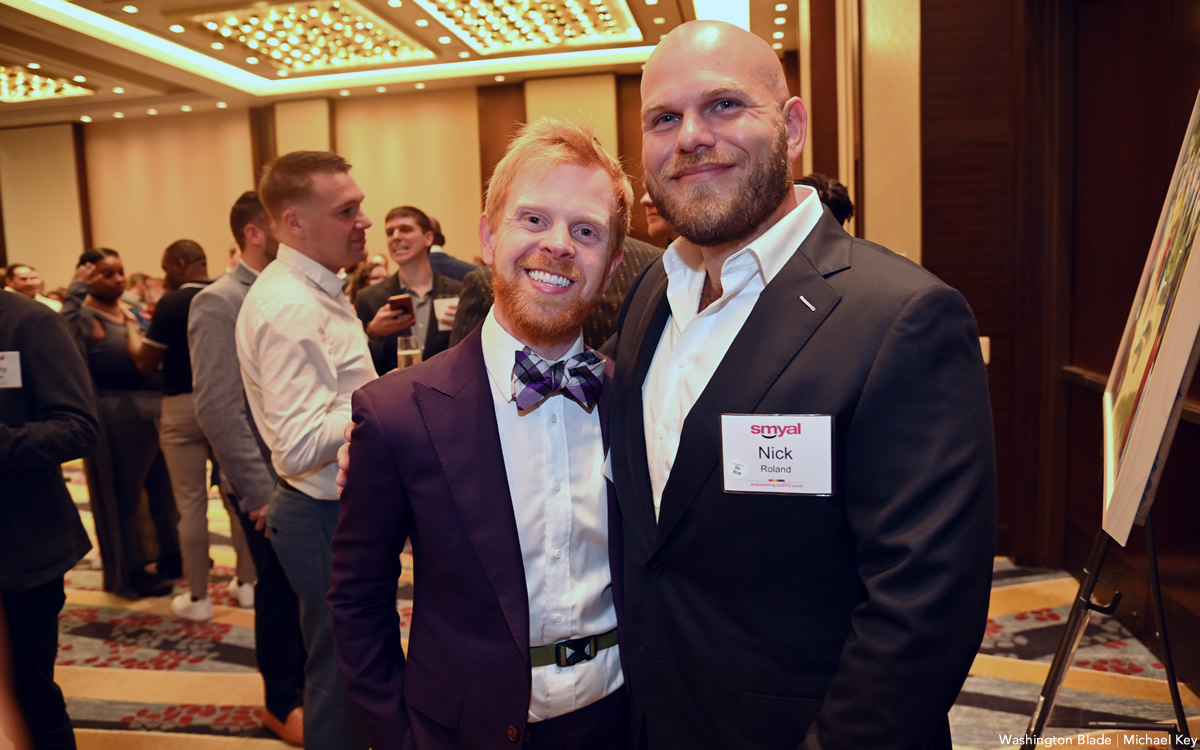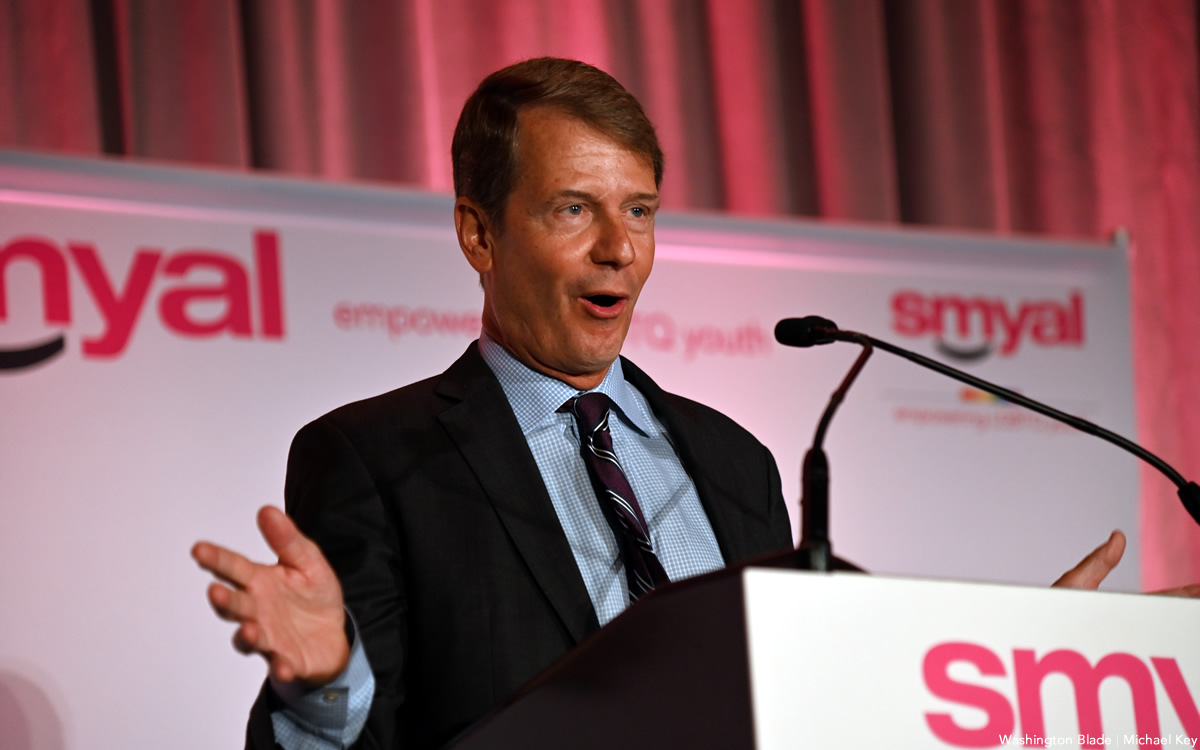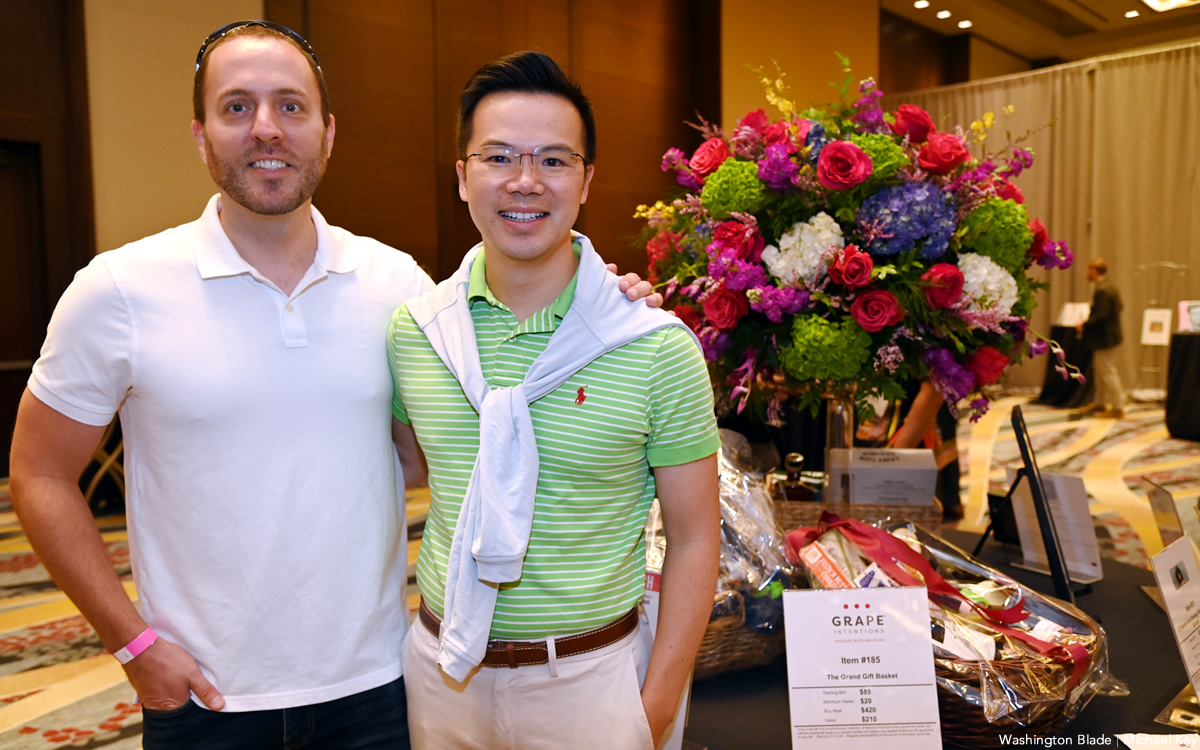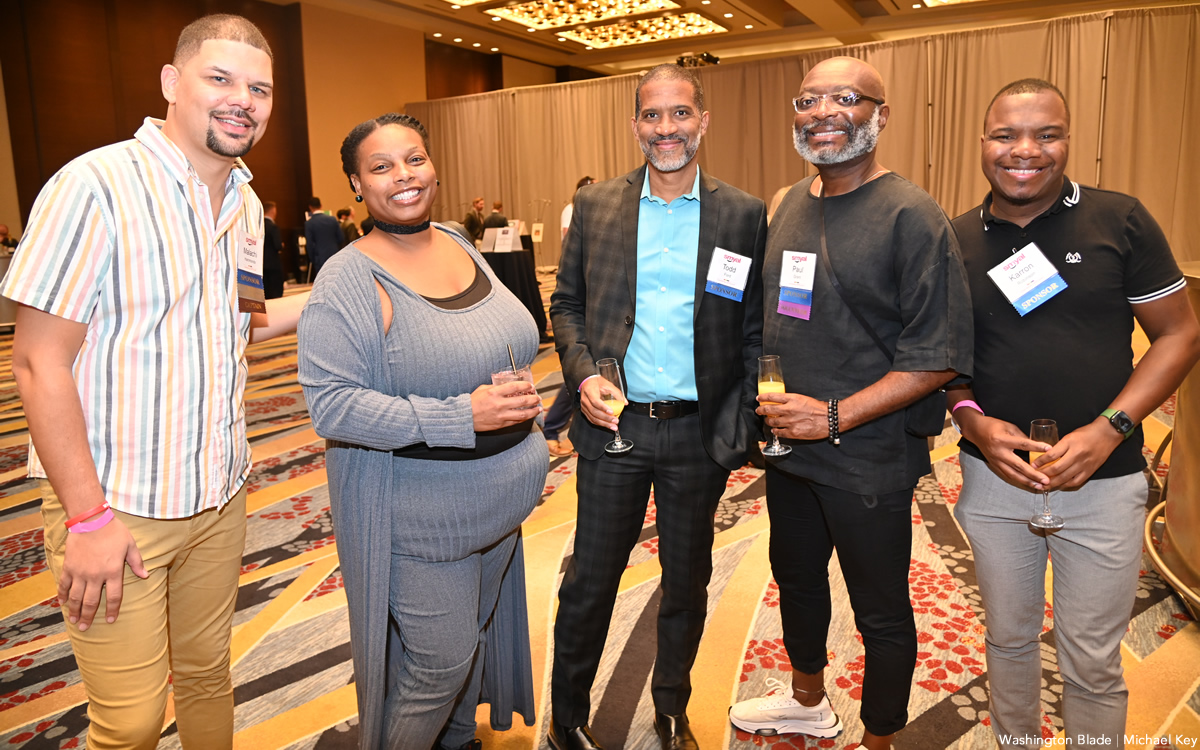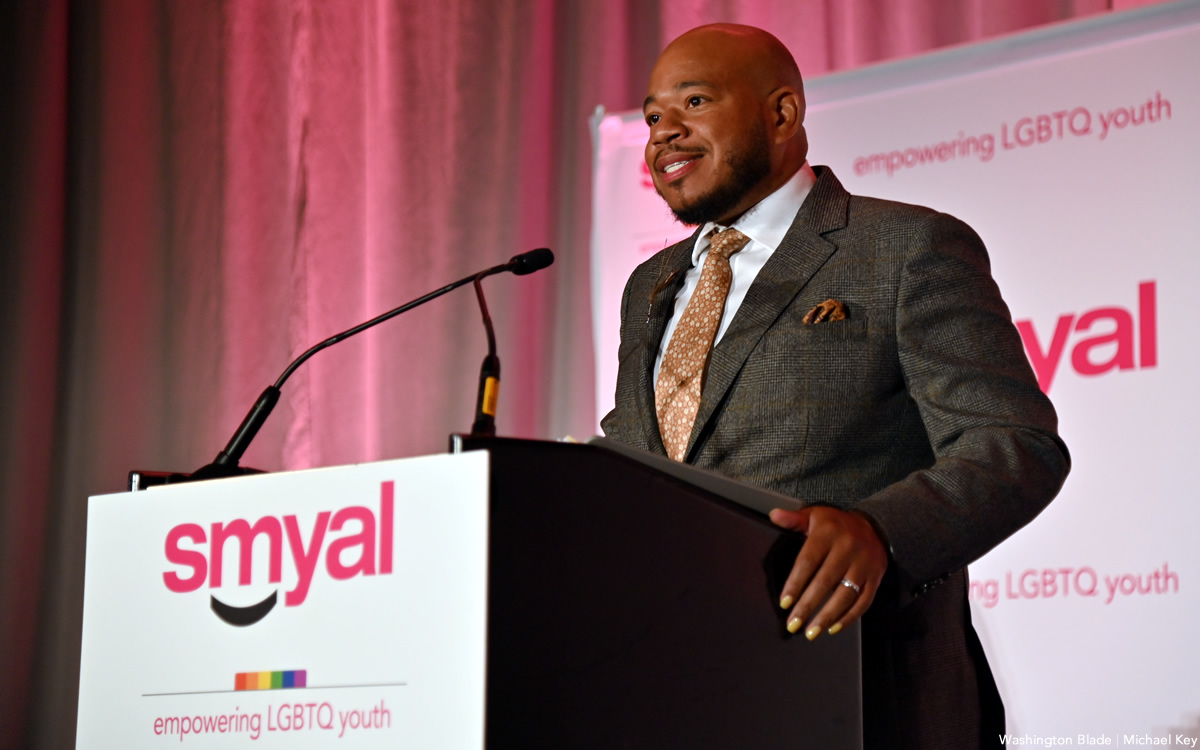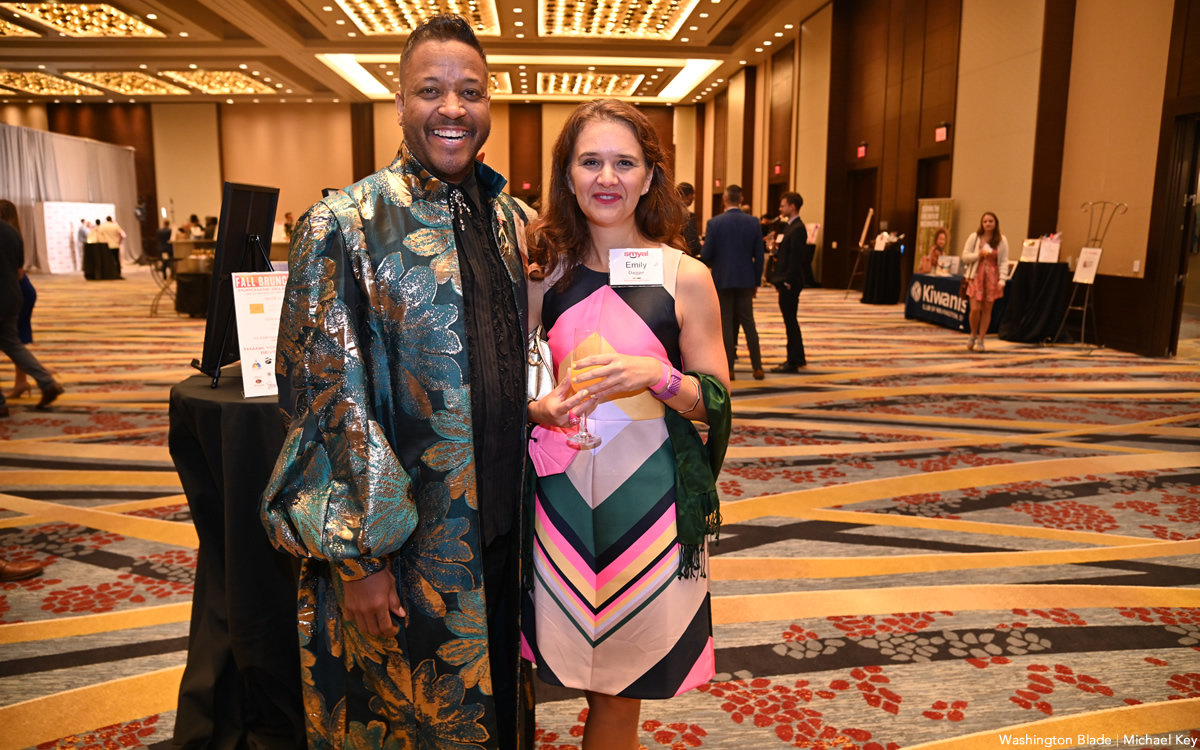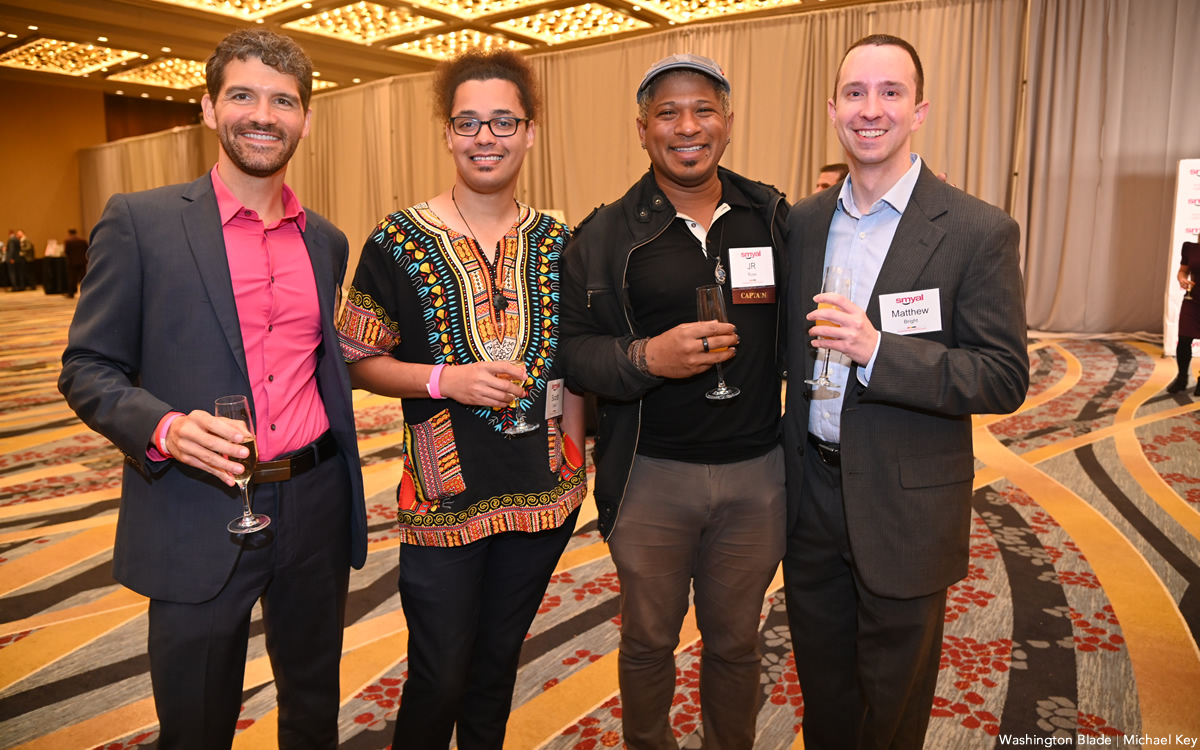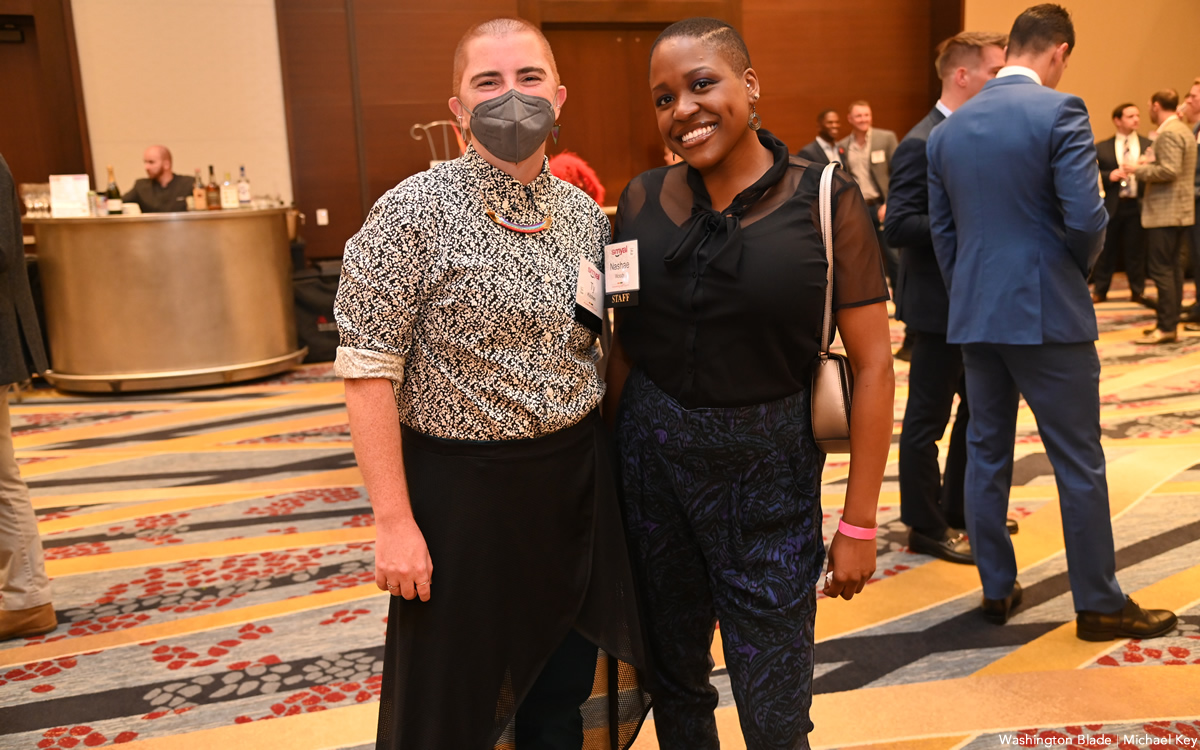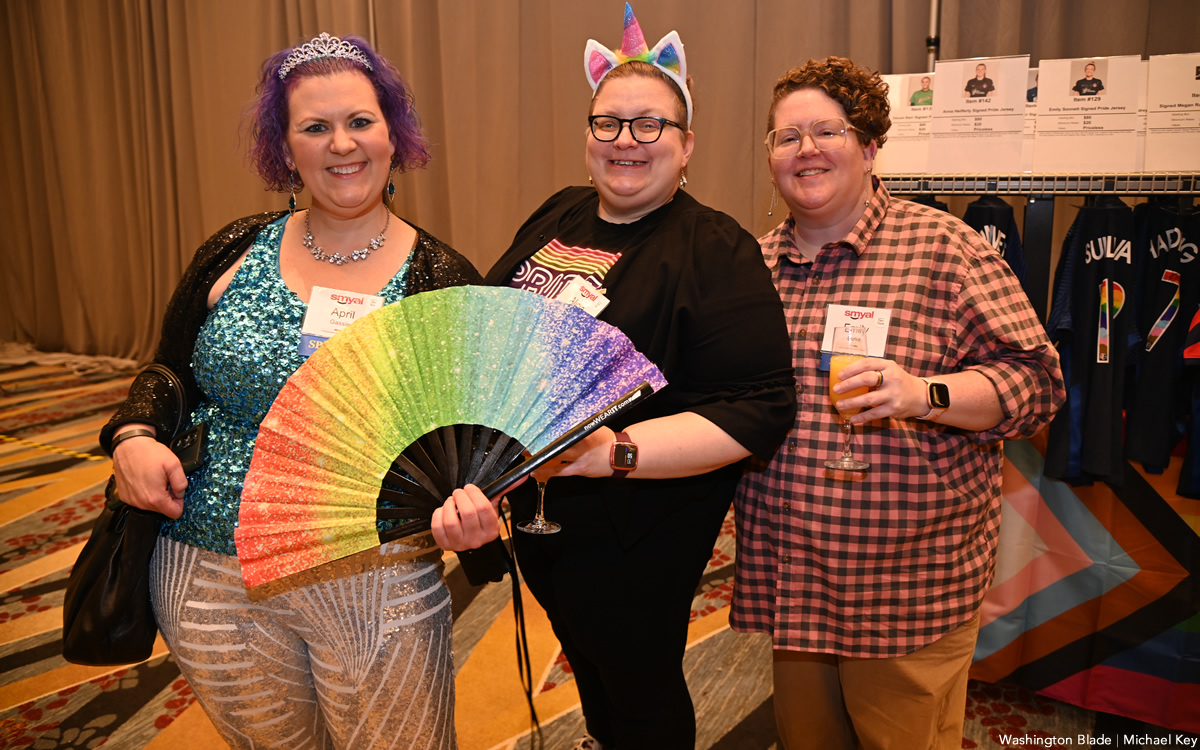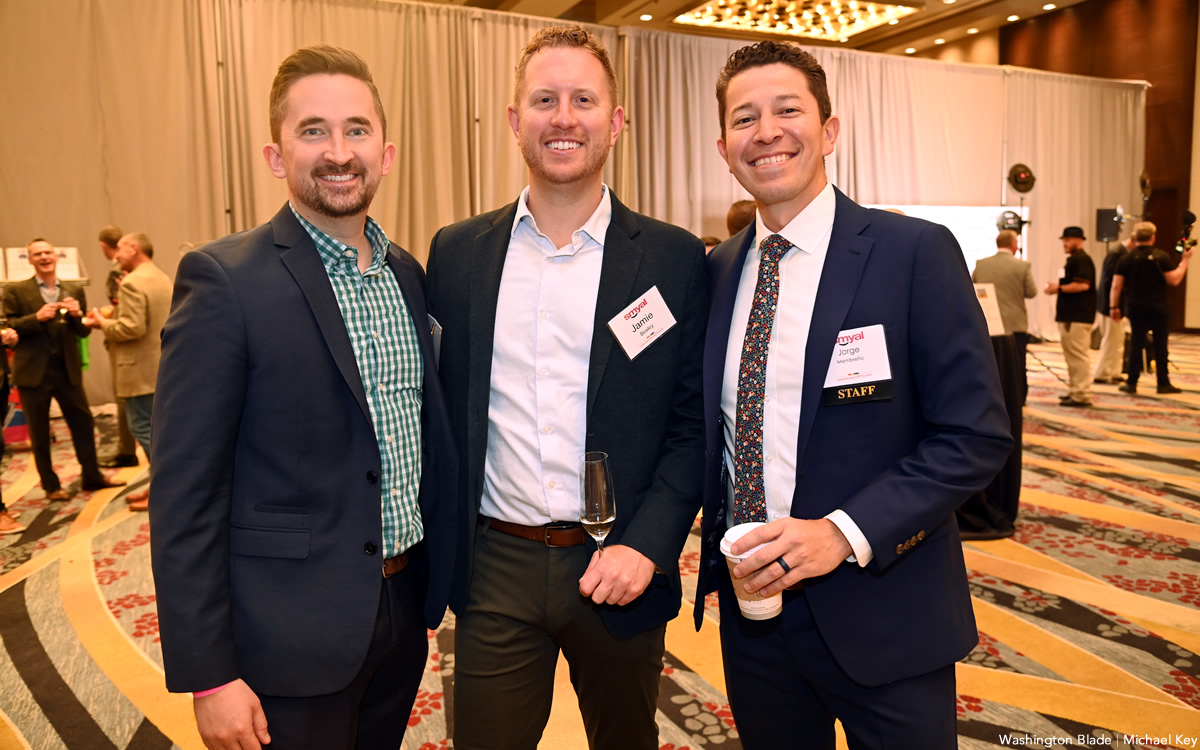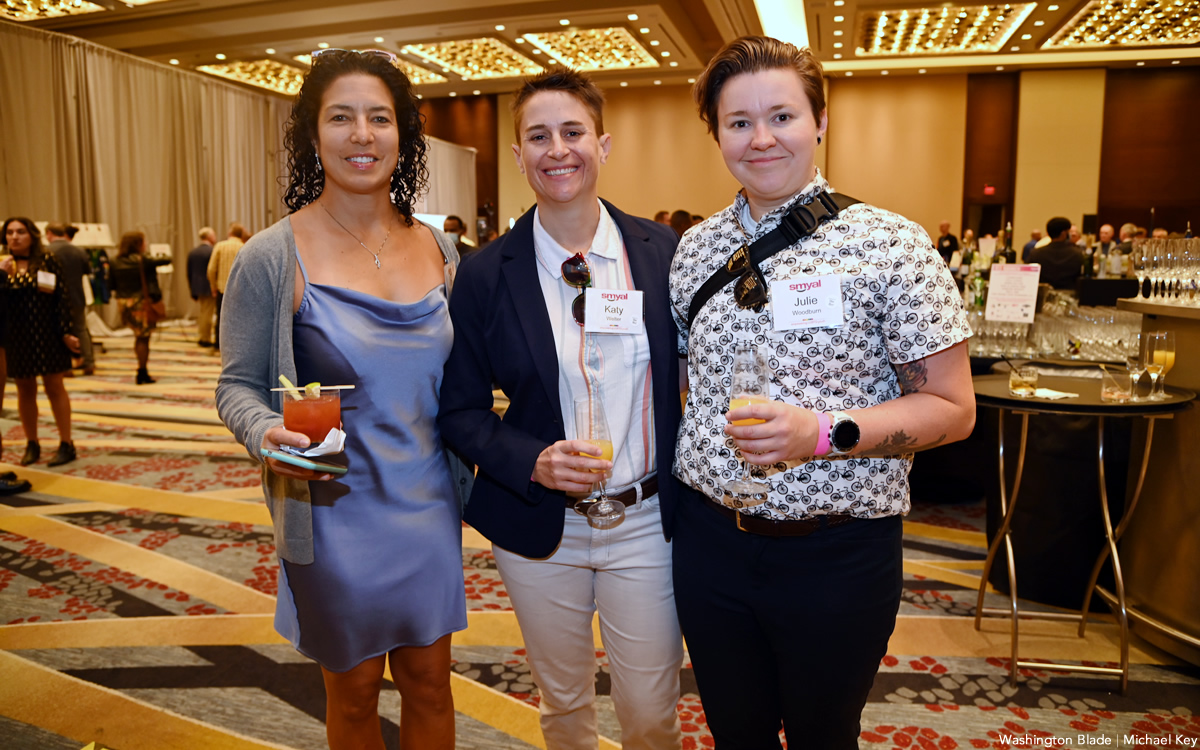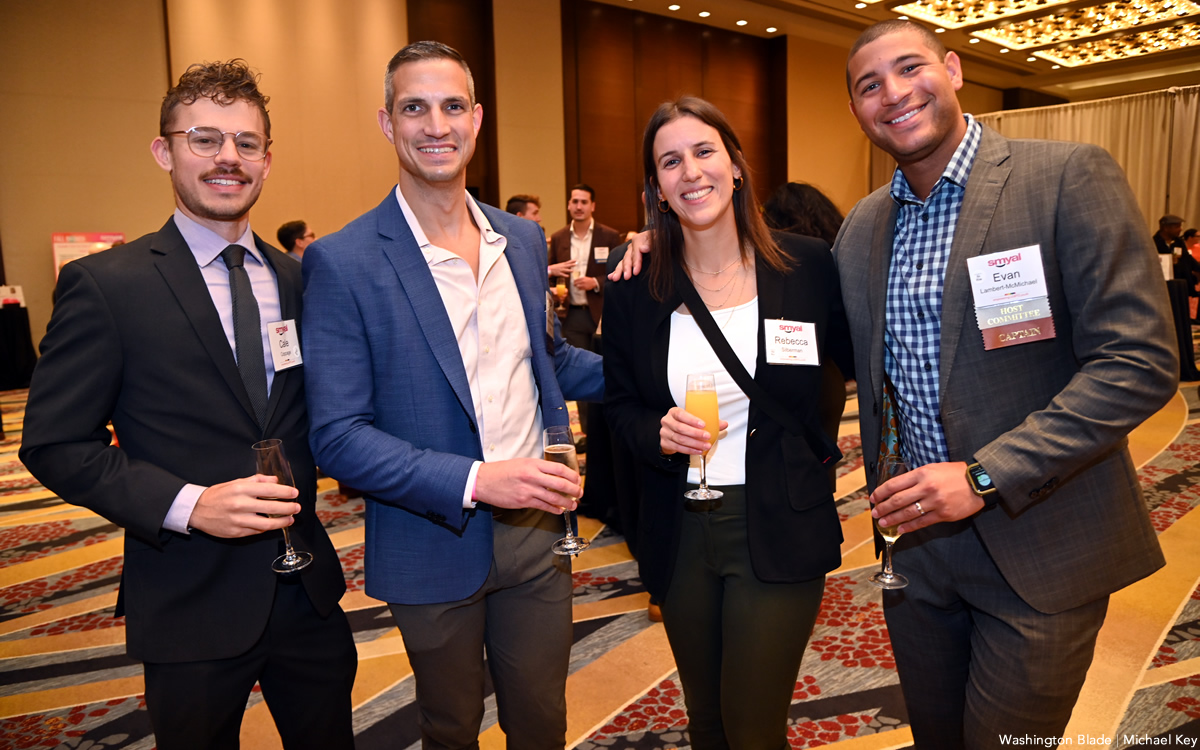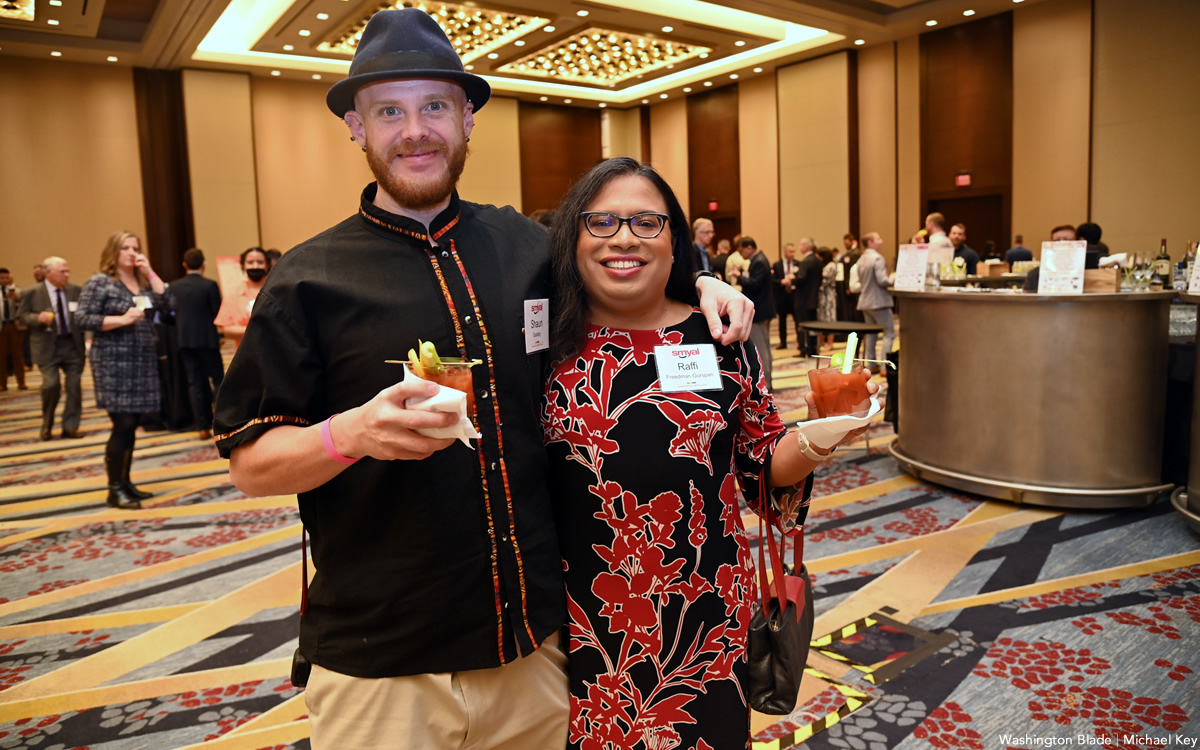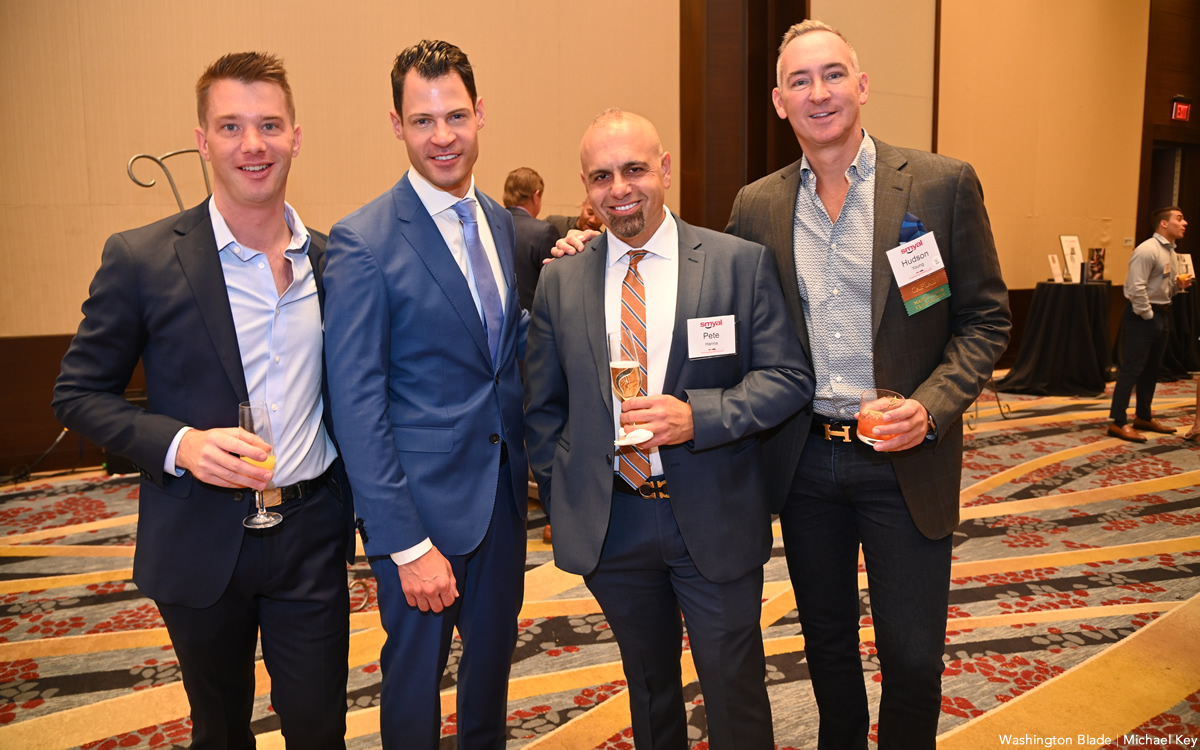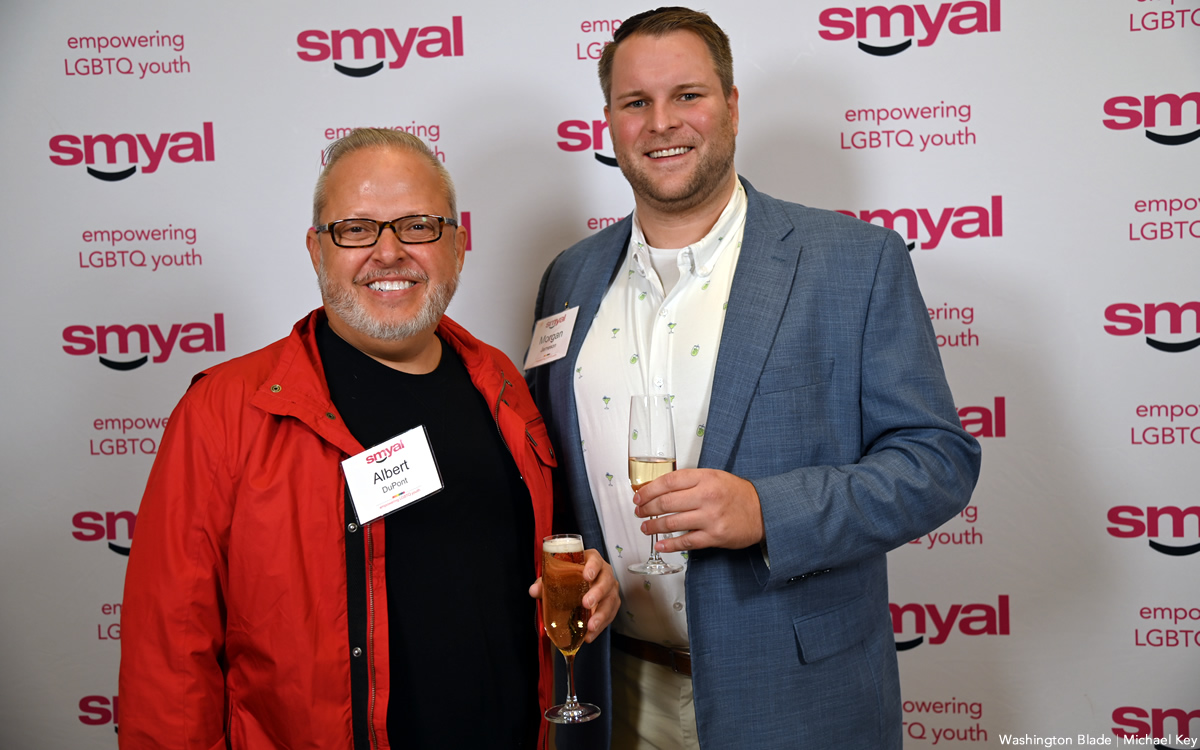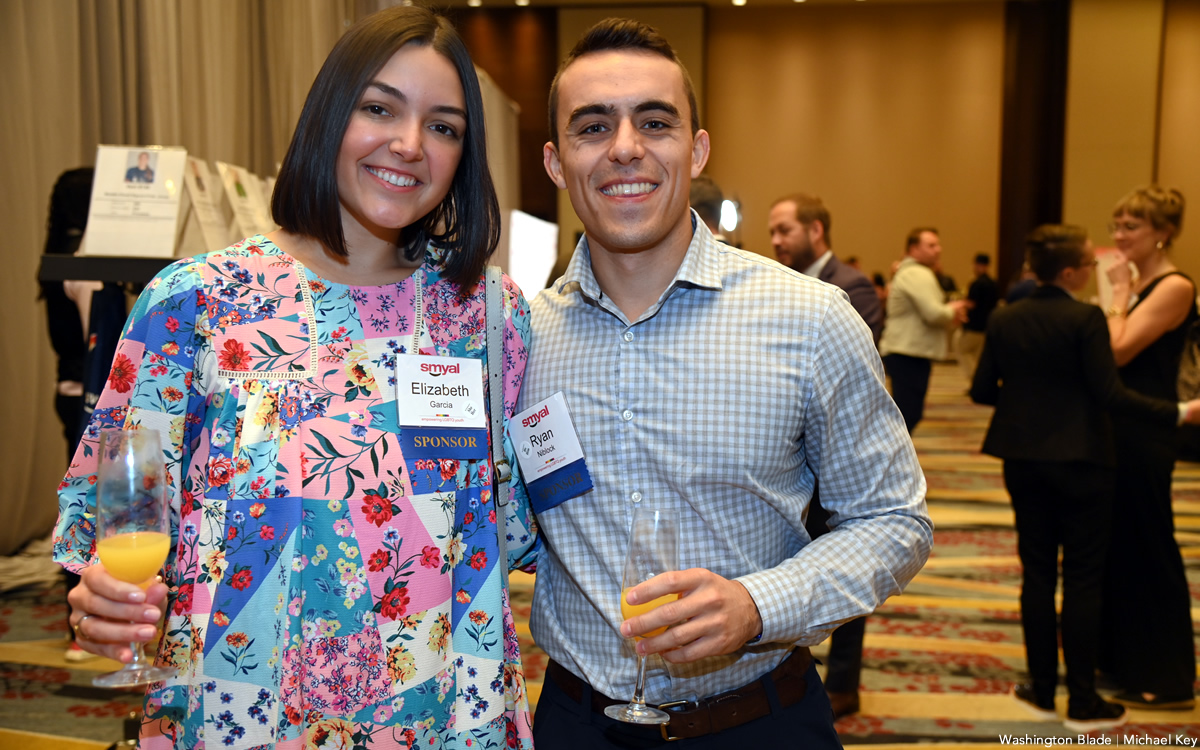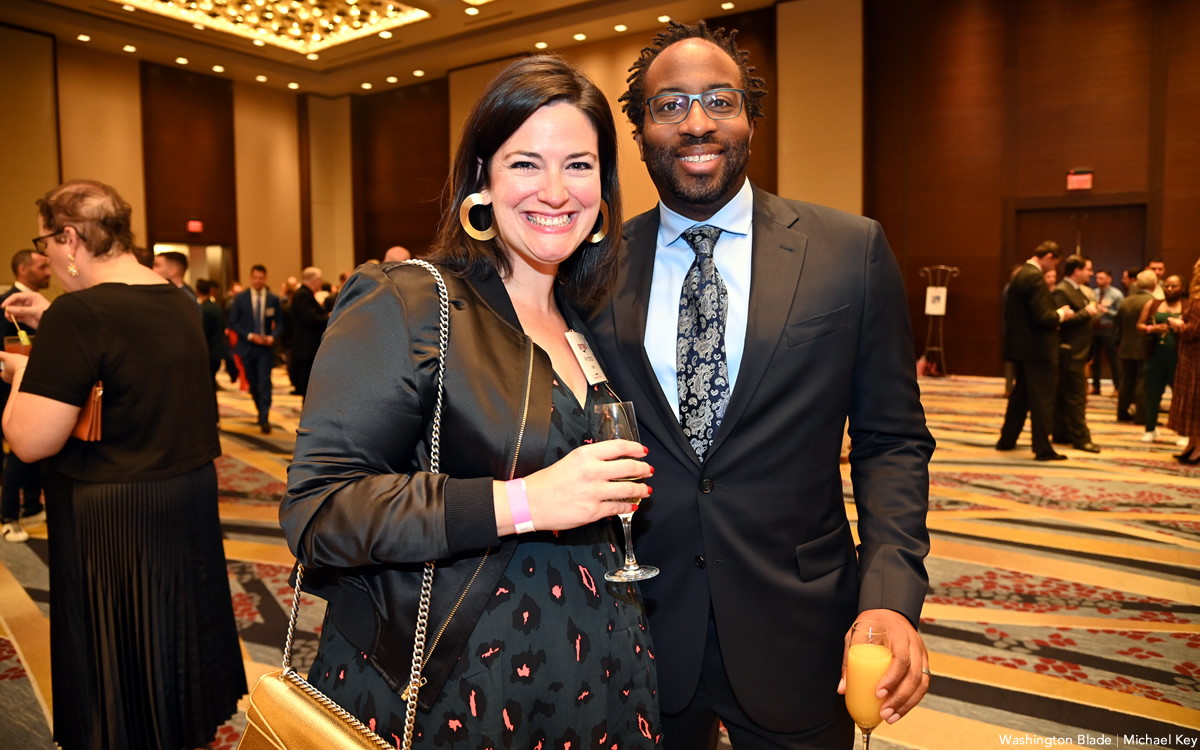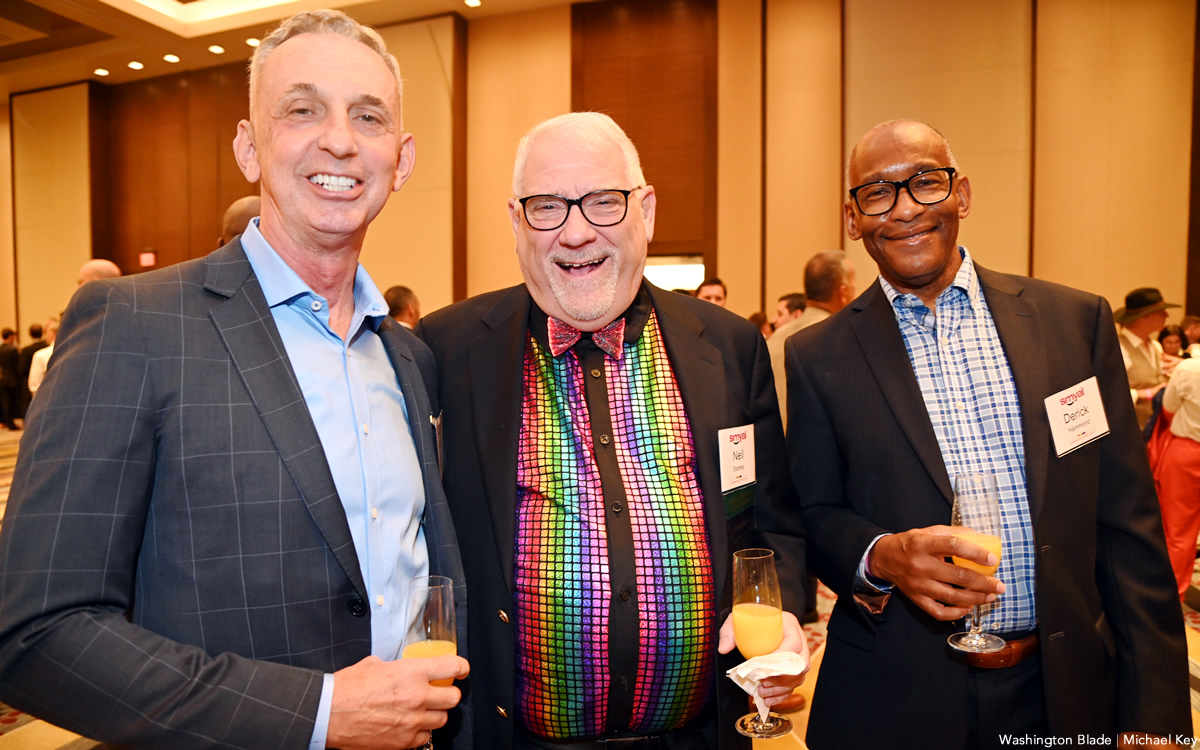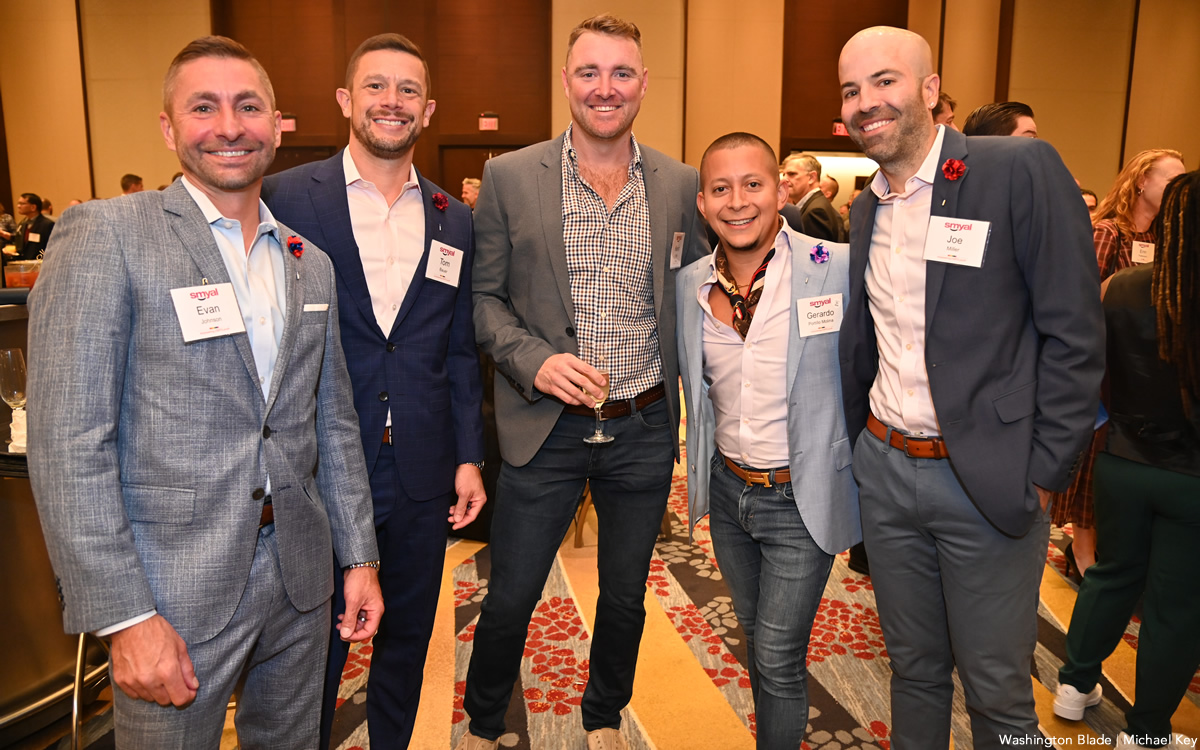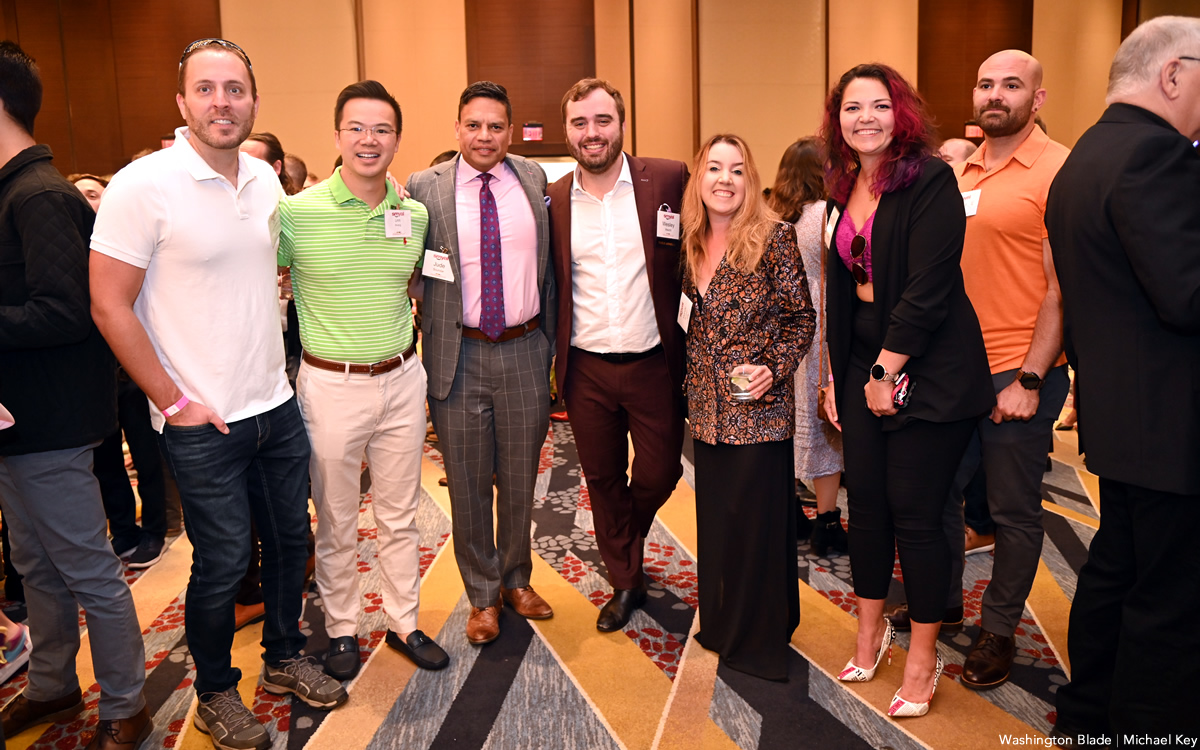 DC Different Drummers Jazz Band to perform 'Oasis'
Performance by combo '2nd Independence' scheduled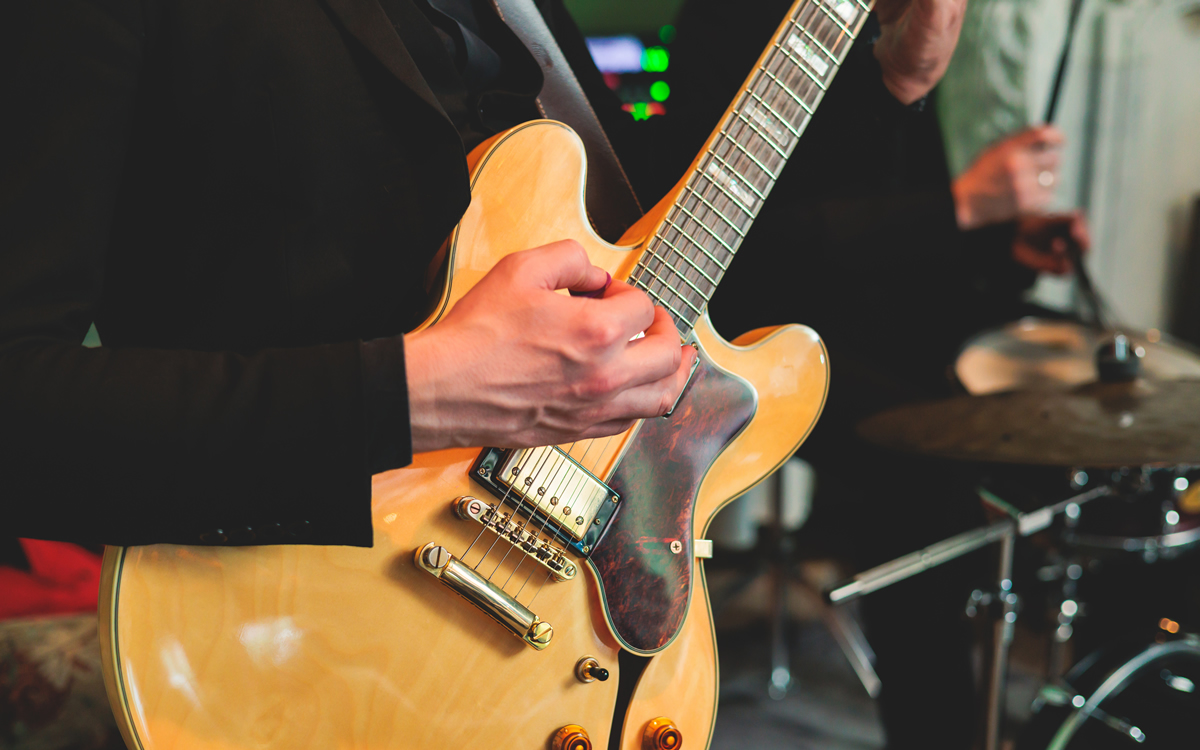 The DC Different Drummers Jazz Band will perform on Sunday, Oct. 16 at 3 p.m. at Martin Luther King Jr. Memorial Central Library.
This concert, titled "The Oasis," will feature the 20-person big band playing jazz pieces in a variety of styles, from swing to bossa nova to jazz fusion and more. There will also be a performance from the improvisational jazz combo, 2nd Independence.
Admission is free and more details are available on the event's website.