November 26, 2019 at 6:00 pm EST | by Esteban Guzmán
'The Bible returns to the Palace'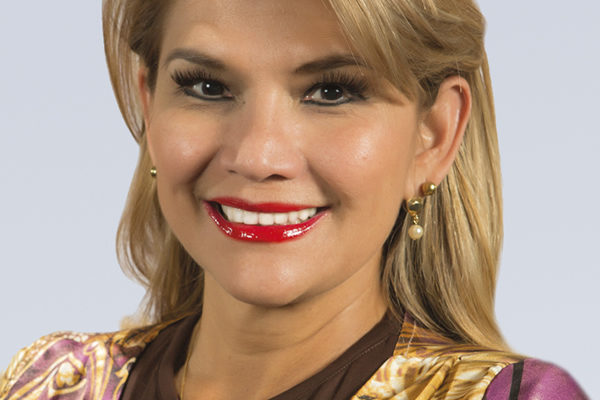 Editor's note: The Washington Blade published a Spanish version of this article on Nov. 20.
LA PAZ, Bolivia — Jeanine Áñez's first public act as Bolivia's interim president was to raise the Bible after she arrived at Quemado Palace, the Bolivian government's official seat, in La Paz. She euphorically shouted, "the Bible returns to the Palace" after soldiers who forced the resignation of former President Evo Morales, who has received political asylum in Mexico, handed her the presidential sash.
"Glory to God," her supporters responded as she entered the building.
"This Bible is very important to us," said Áñez as she spoke from a balcony inside the palace. "God is our strength, God is power, may God bless our dear Bolivian brothers and sisters."
The opposition senator and second vice president of the Bolivian Senate, to the surprise of many, took office after many politicians from the ruling party resigned amid the political and social crisis that the disputed Oct. 20 elections generated.
Áñez has made a name for herself as one of Bolivia's most conservative politicians.
She participated in the Ibero-American Congress for Life and Family in Panama in February. Áñez has also been a ferocious opponent to the LGBTQ community, migrants, women (anti-abortion in particular) and indigenous people in her country.
Protests that demand her to leave office began after she proclaimed herself head of state. Áñez has made references to religion in all of the speeches she has given as interim president and nine of the 11 new ministers made the sign of the cross with their right hand when they were sworn-in. This scene was nothing like the combative right fist that ministers and vice ministers in Morales' government frequently raised.
"They pledge allegiance to God, to their country and to the constitution," said the new president when her closest confidents took office.
She subsequently signed a controversial decree to stop the protests against her.
"Members of the armed forces who participate in operations to restore order and public stability will be exempt from penal responsibility when they act in legitimate defense or state of necessity in compliance with their constitutional functions," states Decree 4078.
"It is a overarching decree that exonerates all soldiers who, in their function of defending the state, as they call it, can murder people," David Aruquipa, a long-time LGBTQ activist in Bolivia, told the Washington Blade. "This is an order to kill, this is a dictatorship. There is no other way to describe it."
The Inter-American Commission on Human Rights condemned the measure as a "disproportionate use of military and political force."
"The State has the responsibility to respect the human right to peaceful protest," said the commission. U.N. High Commissioner for Human Rights Michelle Bachelet, meanwhile, signaled "repression can worsen the situation."
Bachelet via a press release urged Bolivian authorities "to guarantee that security forces comply with international norms and standards in matters of the use of force, as well as ensure the right to life and physical safety of people who are protesting."
Aruquipa, in response to Bachelet's statement added "this Mrs. Áñez with her entire Cabinet is backing violence and deaths. All of this has generated a social convulsion, it has closed and blocked roads; indigenous communities and social movements are marching in the city of La Paz and in the rest of the country. This is going to manifest itself into a situation that is going to cause more deaths at the hands of this de facto government."
Bolivia is one of the few countries in the world with protections against discrimination based on sexual orientation and gender identity and sanctions in its constitution. A decree issued in October 2011 officially declared the commemoration of IDAHOBiT (the International Day Against Homophobia, Transphobia and Biphobia) and a transgender rights law that was debated for more than eight years took effect in 2016. These and other advances are at risk with Áñez in power.
"I am quasi-waiting on a political asylum request to leave the country, I am with my suitcases packed to leave my country behind with a lot of pain. I have been threatened with death," Tamara Núñez del Prado, a human rights defender and trans activist in the Latin American country, told the Blade.
Núñez del Prado came out at 32 while she was then-Production Development and Diversified Economy Minister Teresa Morales' assistant during one of Morales' earlier terms.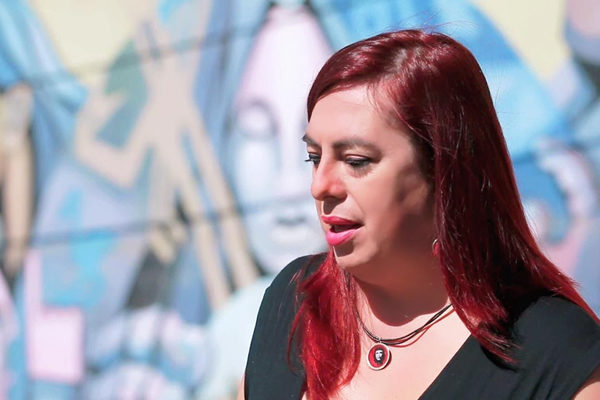 Núñez del Prado told the Blade "we have a president who is part of the agendas that are in favor of the traditional family, who are against all LGBTI policies. She maintains a gender ideology exists, she is anti-abortion."
"She even said she was going to seek the repeal of various norms that are against God, and the gender identity law is clearly one of them," said Núñez del Prado.
There has been a coup in Bolivia, according to Núñez del Prado.
"When senior police and military commanders suggest the president should resign, there is a vice of nullity called violence that soldiers and police officers cannot deliberate or debate by law," she said. "What they did, therefore, was to interfere in Bolivia's internal politics and take sides with a group."
"If they are burning your ministers' homes, if they are kidnapping your ministers' relatives in order to demobilize and curtail power, this means it is a coup because Evo had to tell them to resign in order to take care of their houses, their lives and their families, leaving him alone," Núñez del Prado told the Blade. "This is called a coup."
Rayza Torriani, a former candidate for Bolivia's Legislative Assembly and current executive director of project management for Trébol, a Bolivian LGBTQ organization, told the Blade that "today we can see the country's political situation with a lot of fear, because an interim government that is ruling with the Bible first and the religion that imposes it as its first tenet is causing too much violence, death."
"This is an alarming situation for us," added Torriani. "We know that unfortunately when we talk about religion, we talk about setbacks that result in human rights violations. We are very worried about this situation."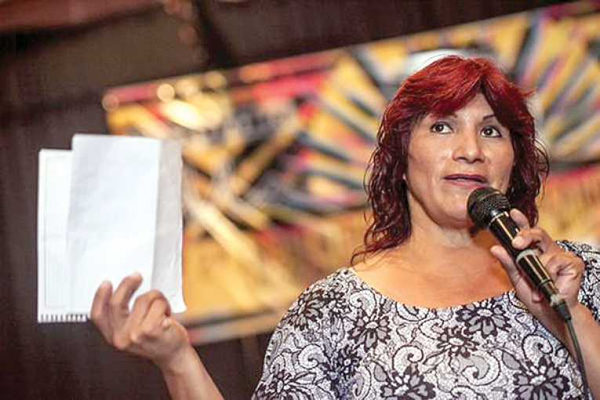 Before Áñez arrived at the Palace, Torriani had been taking part in the protests that demanded Morales' resignation. She told the Blade in this respect that "I took to the streets to ask for Evo not to be re-elected, for the development of new leaders for my country. I never thought that this would end with the Bible governing Bolivia."
"I am waiting for the confirmation of a meeting with the interim president to dialogue with her, to ask for an end to the violence and to educate her," Torriani told the Blade. "This is my way of doing activism."
No LGBTQ organization in Bolivia as of this moment has protested over the situation.
"It concerns me that there has not been any public pronouncement from organizations and national networks," lamented Aruquipa. "Organized organizations should express themselves about this situation. I understand that there are differences, but it is important to speak up about the impact that all of this has had on our community's rights."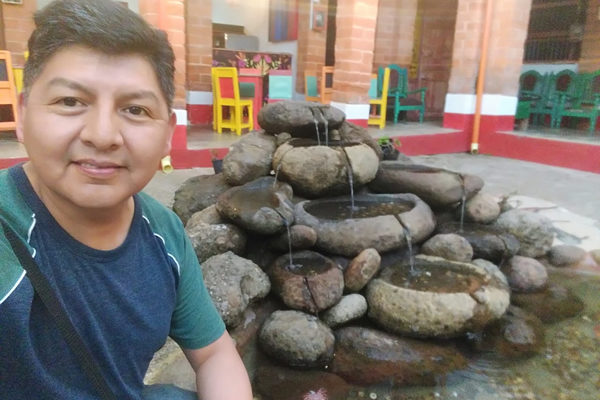 "It is a moment for the LGBTI movement to reflect and rethink how to deal with the situation," added Aruquipa. "I have no doubt that we have the capacities to do it, and therefore not allow the fascist right to once again retake control of the government because what is happening is an example of what can happen in later elections."