'La Biblia vuelve al Palacio'
Presidenta interina de Bolivia es antiaborto y anti-LGBTQ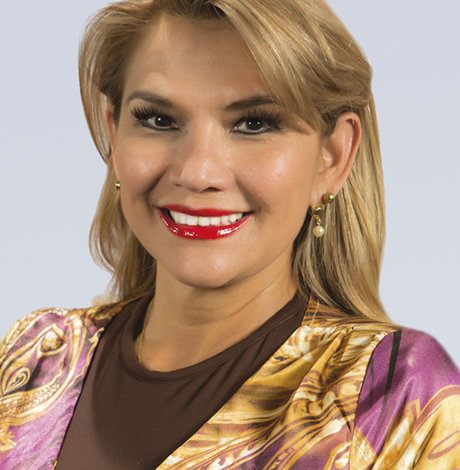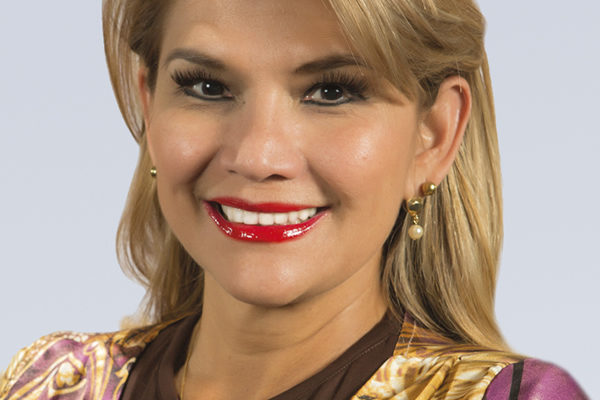 LA PAZ, Bolivia — El primer acto público de Jeanine Áñez tras ser declarada presidenta interina de Bolivia fue llegar hasta el Palacio Quemado (la casa de gobierno boliviano) en La Paz levantando una Biblia. Al mismo tiempo que gritaba eufóricamente "la Biblia vuelve a Palacio", luego de que los militares le entregaran la banda presidencial tras forzar la dimisión del expresidente Evo Morales, quién posteriormente recibió asilo político en México. "Gloria a Dios" le respondían sus seguidores mientras entraba al lugar.
"Esta Biblia es muy significativa para nosotros. Nuestra fuerza es Dios, el poder es Dios, que Dios nos bendiga queridos hermanos bolivianos", aseguró más tarde Áñez desde un balcón del Palacio.
"La Biblia vuelve a Palacio", dice Jeanine Áñez. La senadora, quien se declaró presidenta de #Bolivia, se dirigió al antiguo Palacio de Gobierno levantando una Biblia.https://t.co/3kh3o0KNGP pic.twitter.com/EVF4N85VPi

— CNN Argentina (@CNNArgentina) November 12, 2019
La senadora opositora y segunda vicepresidenta del Senado asumió para sorpresa de muchos tras varias renuncias de políticos oficialistas en plena crisis política y social generada por los cuestionados comicios del 20 de octubre pasado. Áñez se ha perfilado como una de las políticas más conservadoras de Bolivia, en febrero de este año participó como exponente en el Congreso Iberoamericano por la Vida y la Familia en Panamá y en diferentes ocasiones se ha mostrado como una férrea opositora a la población LGBTQ, migrantes, mujeres (en especial antiaborto) e indígenas de su país.
Desde que se autoproclamó como jefa de Estado iniciaron protestas en para exigir su salida del poder. En todos los discursos que hasta ahora ha realizado la mandataria interina se hicieron referencias a la religión y en la posesión del nuevo gabinete ministerial nueve de las 11 nuevas autoridades hicieron la señal de la cruz con la mano derecha. Nada parecido al combativo puño izquierdo levantado que predominó entre los diferentes ministros y viceministros que acompañaron a Morales.
"Juran por Dios, por la patria y por la Constitución Política del Estado", dijo la nueva presidenta en el momento de posesionar a sus colaboradores más próximos.
Posteriormente firmó un polémico decreto para frenar las protestas en su contra.
"El personal de las Fuerzas Armadas, que participe en los operativos para el restablecimiento del orden y estabilidad pública, estará exento de responsabilidad penal cuando en cumplimiento de sus funciones constitucionales, actúen en legítima defensa o Estado de necesidad", señala el decreto 4078.
"Es un decreto supremo que exonera a todos los militares que en función de defensa del estado, así lo llaman, puedan asesinar a las personas, eso es una orden a matar, eso es dictadura, no hay otra figura al respecto", explicó al Washington Blade, David Aruquipa, un histórico activista LGBTQ en Bolivia.

La medida alertó a la Comisión Interamericana de Derechos Humanos (CIDH) condenando "el uso desproporcionado de la fuerza militar y policial".
"El Estado tiene el deber de respetar el derecho humano a la protesta pacífica", indicó la entidad. Mientras que la Alta Comisionada de Naciones Unidas para los Derechos Humanos, Michelle Bachelet, señaló que "la represión puede recrudecer la situación".


Bachelet aseveró a través de un comunicado que "urge a las autoridades a garantizar que las fuerzas de seguridad cumplan con las normas y estándares internacionales en materia de uso de la fuerza, así como a asegurar el derecho a la vida y a la integridad física de las personas que protestan".
Respecto al pronunciamiento de Bachelet, Aruquipa agregó que "esta señora Áñez con todo su gabinete está respaldado la violencia y las muertes. Todo esto ha generado una convulsión social, han cercado y bloqueado los caminos; las comunidades indígenas y los movimientos sociales están marchando en la ciudad de La Paz y el resto del país, esto va a desbordar en una situación que va a sumar más muertes de este gobierno de facto".
Bolivia es uno de los pocos países del mundo que protege y sanciona la discriminación por orientación sexual e identidad de género en su Constitución. En octubre de 2011, mediante Decreto Supremo se declaró oficialmente la conmemoración del IDAHOBiT y en 2016 se promulgó una Ley de Identidad de Género que tuvo más de ocho años de debate legislativo y ejecutivo. Estos y otros avances corren peligro con Áñez en el poder.
"Estoy semiclandestina esperando una solicitud de asilo político para salir del país, estoy con mis maletas listas para dejar con mucho dolor mi país. He sido amenazada de muerte", confesó al Blade, Tamara Núñez del Prado, defensora de derechos humanos y activista trans del país latinoamericano. Núñez del Prado salió del closet cuando tenía 32 años mientras se desempeñaba como asesora de Teresa Morales, entonces ministra de Desarrollo y Economía en otra era de Morales.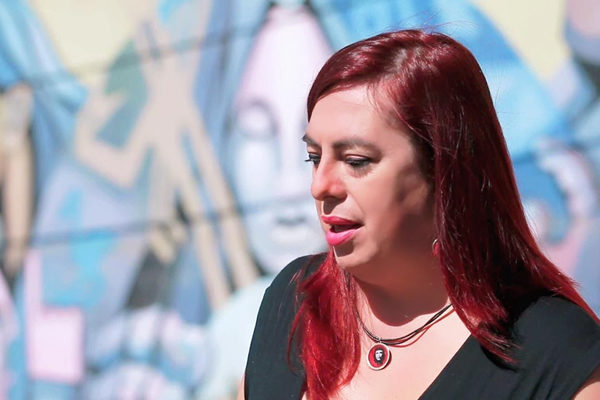 Núñez del Prado advirtió al Blade que "tenemos una presidenta que es parte de las plataformas que están a favor de la familia original, que está en contra de todas las políticas LGBTI, ella sostiene que existe una ideología de género, es antiaborto".
"Inclusive dijo que iba a pedir la derogación de varias normativas que están en contra de Dios y claramente la ley de identidad de género es una de ellas", subrayó Núñez del Prado.
Para Núñez del Prado en Bolivia hubo un golpe de estado "cuando los altos mandos policiales y militares le sugieren renunciar al Presidente, hay un vicio de nulidad que se llama violencia, los militares y policías no pueden deliberar ni debatir por ley. Entonces lo que hicieron fue intervenir en la política interna de Bolivia y tomar partido por un grupo".
"Si están quemando las casas de tus ministros, si están secuestrando a los familiares de tus ministros para poder desmovilizar y frenar al poder, significa que es un golpe de estado, porque el Evo les tuvo que decir renuncien para cuidar sus casas, sus vidas y sus familias, al dejarlo solo, eso se llama un golpe de estado", aseguró al Blade.
Rayza Torriani, excandidata a diputada y actual directora ejecutiva de gestión de proyectos para Trébol, una organización LGBTQ boliviana, comentó al Blade que "hoy podemos ir viendo con mucho miedo la situación política del país, porque está suscitando demasiada violencia, muerte, un gobierno interino que está gobernando con la primicia de la Biblia y la religión que la impone como primer eje puesto, eso nos puso en una situación de alarma porque sabemos que lamentablemente cuando se habla de religión, hablamos de retrocesos que derivan en violaciones a los derechos humanos, esta situación nos preocupa muchísimo".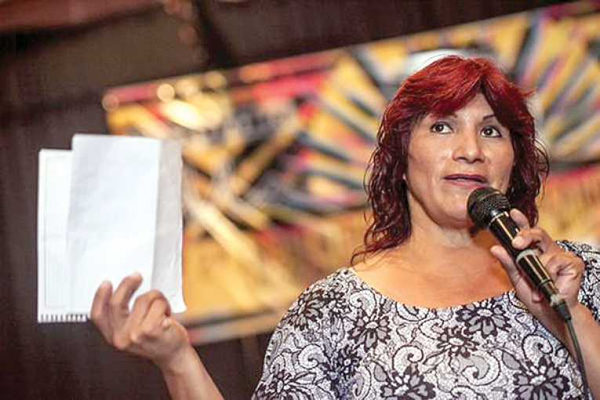 Antes de que Áñez llegará a Palacio, Torriani había participado en las protestas que exigían la renuncia de Morales a la presidencia. Respecto a eso dijo al Blade que "yo salí a las calles a pedir la no reelección de el Evo, por la renovación de nuevos liderazgos para mi país, nunca pensé que esto terminaría con la Biblia gobernado Bolivia". Torriani contó al Blade que "estoy esperando la confirmación de una reunión con la presidenta interina para dialogar con ella, pedir el cese de la violencia y educarla. Esa es mi forma de hacer activismo".
Hasta el momento, ninguna organización LGBTQ de Bolivia se ha manifestado sobre la situación.
"Me preocupa que no haya un pronunciamiento público de las organizaciones y redes nacionales, las organizaciones articuladas deberían manifestarse sobre esta situation, entiendo que hay diferencias pero es importante dar una muestra sobre el impacto que está generando todo esto en los derechos nuestra población", lamentó Aruquipa.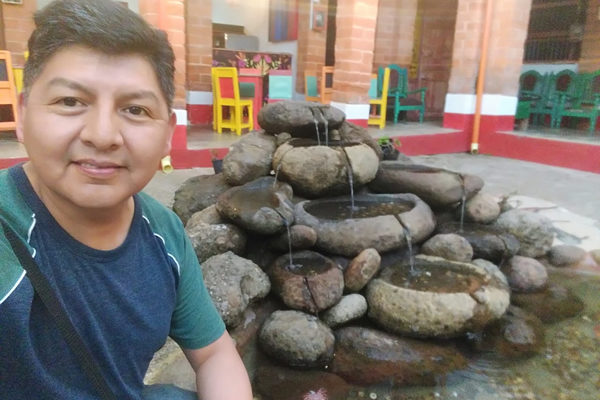 "Es un momento para que el movimiento LGBTI se rearticule y nos repensemos como enfrentar esta situación, y no me cabe duda que tenemos las capacidades para hacerlo y así no permitir que la derecha fascista retome nuevamente el gobierno, porque lo que está pasando es una muestra de lo que puede pasar más adelante en las elecciones", concluyó Aruquipa.
LGBTQ rights group sues Kenya police chief over anti-gay protests
Mombasa demonstrations began after ruling allowed NGO to register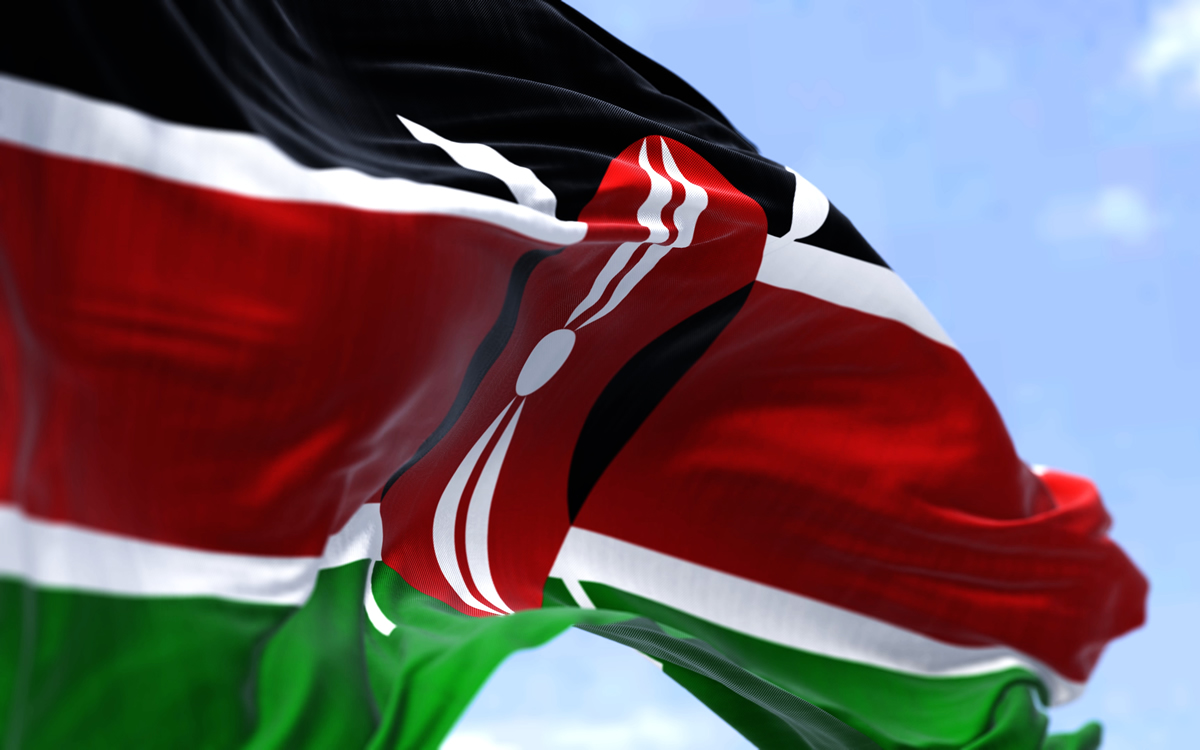 An advocacy group in Kenya has sued Police Inspector General Japhet Koome for allowing religious leaders and lobby organizations to hold homophobic protests whenever court rulings favor the LGBTQ community.
Two petitioners — Mr. JM and the Center for Minority Rights and Strategic Litigation — have sued Koome in the High Court in Mombasa, the country's second largest city, and demanded a "ban on anti-LGBTQ protests in the country."
The petitioners' move is in response to recent anti-LGBTQ protests, particularly in Mombasa after last month's Supreme Court ruling that affirmed its February decision in support of the National Gay and Lesbian Rights Commission and its ability to register as an NGO.
The controversial ruling sparked criticism from clerics, politicians and the general public. Demonstrations the two petitioners have described as gross human rights violations against the LGBTQ community followed.
An MP from the ruling party and Mohamed Ali — a celebrated investigative journalist whose anti-gay motion for the government to ban public discussion, reporting and distribution of LGBTQ content in the country passed overwhelmingly in Parliament — are among those behind the homophobic Mombasa protests.
Six LGBTQ lobby groups applauded the rulings as a "crucial shot in the arm towards LGBTQ rights" and condemned protest organizers for "mobilizing towards hatred and marginalizing others."
Mr. JM and CMRSL have also sued two anti-LGBTQ activists and a national lobby group dubbed the "Anti-LGBTQ Movement" that organized the demonstrations, in addition to the police official whose office authorizes street marches by issuing permits to protesters.  
"The petitioners have sought to include new amendments to the petition filed last week via the court's online filing system and they have until Oct. 11 when the court will give directions to the hearing of the case," a source familiar with the petition told the Washington Blade.
To stop any future homophobic protests, the petitioners want the court to declare the LGBTQ community is also entitled to constitutional rights and freedoms without hate or discrimination just like their opposite-sex counterparts.
They argue the anti-LGBTQ protests, characterized by incitement to violence in March and last month in response to the Supreme Court's rulings, have led to increased cases of homophobia and threats to the lives of the queer community across the country.
The petitioners claim the "Anti-LGBTQ Movement" group has been propagating "violence, elimination and expulsion" of the queer community from the country in its relentless homophobic campaign. They further allege that organizations working with LGBTQ people have recorded "more than 100 cases of violence, forced evictions and denial of services" by landlords, employers and the public as a result of these protests. 
The petitioners also claim the protests have led to the shutting down of "more than 20 organizations and medical facilities" that provide essential HIV and STI treatment services to LGBTQ people because of security concerns.   
Mr. MJ and CMRSL in their case have included the Kenya National Commission on Human Rights, a state-funded watchdog organization, as an interested party, although it always distances itself from defending LGBTQ rights.
The Kenyan Constitution, which only recognizes consensual opposite-sex relations, directs the KNCHR. Section 162 of the penal code criminalizes consensual same-sex sexual relations. 
This sidelining has forced the LGBTQ community to demand a representative to the KNCHR to represent their interests, such as intersex people who are represented after a landmark law that recognizes them as Kenya's third sex, took effect in July 2022. The petitioners did not engage KNCHR before listing it as an interested party.
The state-funded National Cohesion and Integration Commission, Amnesty International Kenya and the Kenya Human Rights Commission are among the other institutions the two petitioners have included in the case as interested parties.
Amnesty International Kenya with Irungu Houghton as its executive director on Sept. 30 held the "State of Freedoms and Rights in 2023" conference in partnership with United States International University Africa in Nairobi, the Kenyan capital. Participants demanded respect for the rights of every person, including members of the LGBTQ community.
The rights organization vowed to fight any infringement of the rights of any person or group, regardless of their gender or sexual orientation, in line with its newly launched 4-year strategic framework for 2024-2028 that will guide its human rights advocacy.
Meanwhile, some parents in one of Kenya's all female high schools are angry after administrators suspended 18 students who allegedly engaged in what they described as lesbianism.
The students' suspension from Cardinal Otunga Girls' High School in the western part of the country last week has caused fury among their parents, because they are set to start taking their final high school national exams on Oct. 10. This action comes amid the government's plans to consider a recommendation from a presidential task force on education reforms to hire imams and chaplains in schools to guide students against what they feel is the infiltration of LGBTQ practices.
Kevin McCarthy ousted as House speaker
Matt Gaetz led effort against Calif. Republican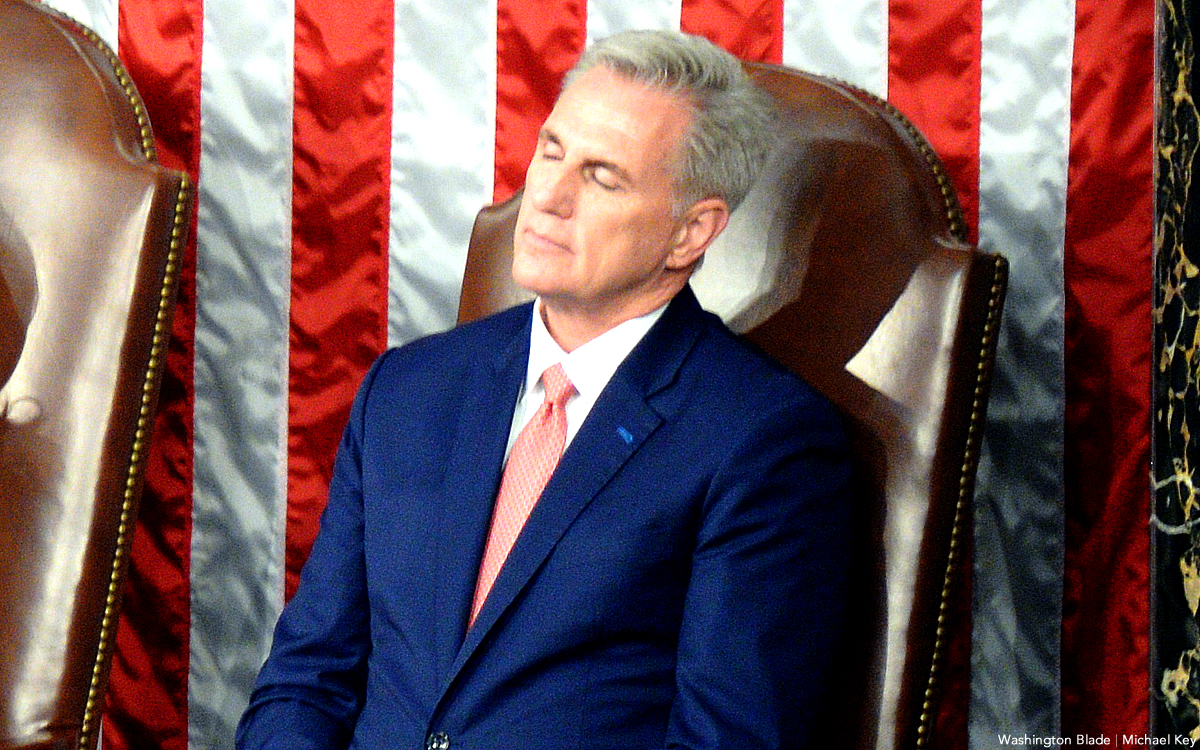 A motion to declare the chair vacant submitted by U.S. Rep. Matt Gaetz (R-Fla.) to oust House Speaker Kevin McCarthy (R-Calif.) succeeded on a 216-210 vote Tuesday after an at times contentious debate between House Republicans on the floor.
The last to vote in the full order of the roll call was McCarthy, who voted against the motion to remove him from his post. U.S. Rep. Steve Womack (R-Ark.), who chaired the proceedings, declared the speaker vacant after the House chamber went silent, after it had asked if anyone wishes to change their vote, then read off the tally submitted by the clerk.
U.S. Rep. Patrick McHenry (R-N.C.), a close McCarthy ally, will serve as speaker pro tem, or as temporary acting speaker.
With a sharp bang of the gavel, he declared the chamber in recess.
This is a historic action by the House as never before has a House speaker successfully been voted out of the chair. The last time the House had a vote to oust the speaker was in 1910.
The vote that year stemmed from angst among progressive Republicans that the speaker at the time, Joseph Cannon, a conservative known as "Uncle Joe," refused to bring progressive legislation to the floor for a vote.
The House Cannon Office Building, which was completed in 1908 and is the oldest congressional office building — a significant example of the Beaux Arts style of architecture is named for Cannon, who had served as House speaker. 
Earlier Tuesday afternoon the chamber voted 208-218 with Democrats supporting a motion to table Gaetz's resolution to oust McCarthy, setting the stage for a vote on whether McCarthy should remain in the top spot. Democratic leadership had told reporters earlier that their conference would be united in an effort to remove the House speaker.
Laphonza Butler sworn in as California's newest senator
Former vice president advisor will succeed Dianne Feinstein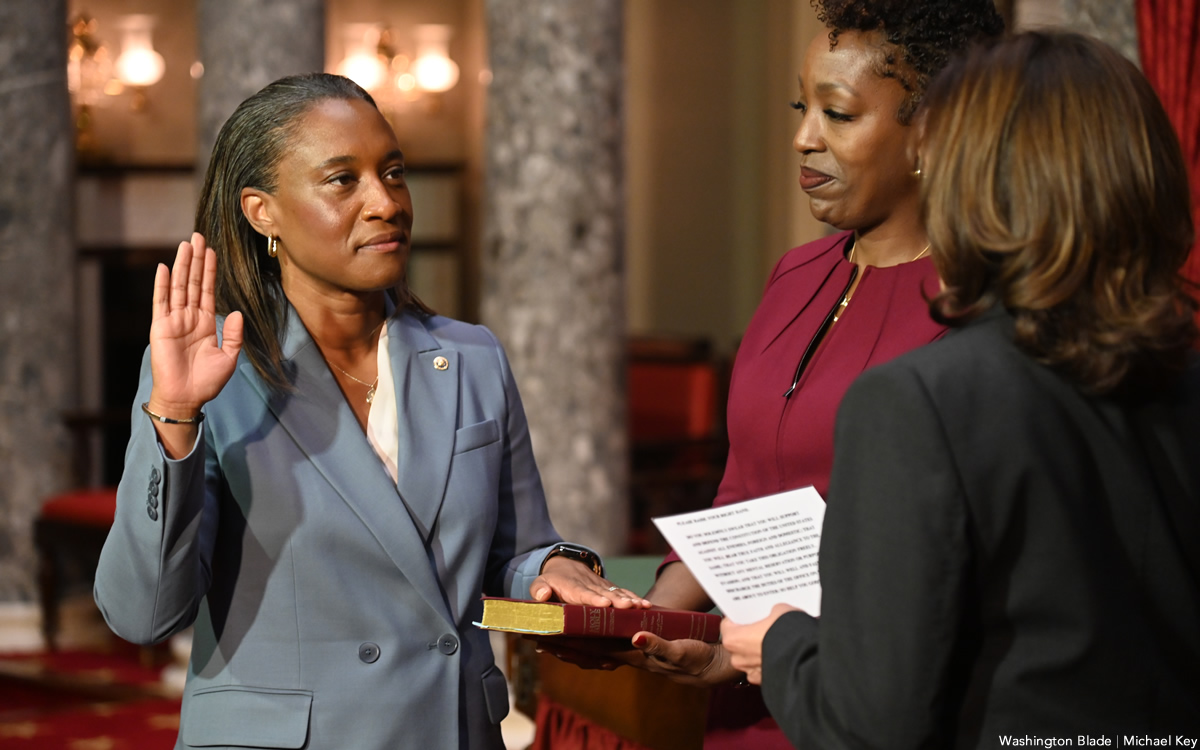 Vice President Kamala Harris on Tuesday swore in Democrat Laphonza Butler as California's newest U.S. senator during a ceremony at the U.S. Capitol.
The first Black lesbian to serve in the Senate, Butler was president of the nation's largest organization dedicated to electing women to public office, EMILY's List, and previously was a senior advisor to the vice president during her 2020 bid for the Oval Office.
Harris, the country's first woman vice president as well as the first Black and South Asian person to serve in that role, also made history with her tenure as attorney general and then senator for California.
Democratic California Gov. Gavin Newsom appointed Butler to fill the vacancy caused by the death, on Friday, of U.S. Sen. Dianne Feinstein, who had represented the state in the upper chamber since 1992.
Per the terms of her appointment, Butler will be eligible to run for the seat during next year's elections, in which case she would face competition from three high profile Democrats now representing California in the House: U.S. Reps. Barbara Lee, Katie Porter and Adam Schiff.
Newsom in 2021 pledged that he would appoint a Black woman to Feinstein's seat. Lee, so far the only Black woman among the declared candidates, congratulated Butler in a statement in which the congresswoman said she is "singularly focused on winning" her Senate campaign.
California "deserves an experienced senator who will deliver on progressive priorities," she said. "That's exactly what I'm running to do."
Consistent with her work in progressive politics, Butler was previously a labor leader with Service Employees International Union, SEIU, the powerful union where her wife, Neneki Lee, serves as director of the Public Services division.
Human Rights Campaign President Kelley Robinson and Claire Lucas and Judy Dlugacz were among those who attended the swearing in alongside Butler's wife.
Senate Majority Leader Chuck Schumer (D-N.Y.) and U.S. Sen. Alex Padilla (D-Calif.) escorted Butler into the chamber. Lee and Schiff were among those who attended the ceremony.
"It's a good day," Lucas told the Washington Blade as she left the chamber.
Michael K. Lavers contributed to this story.