'La Biblia vuelve al Palacio'
Presidenta interina de Bolivia es antiaborto y anti-LGBTQ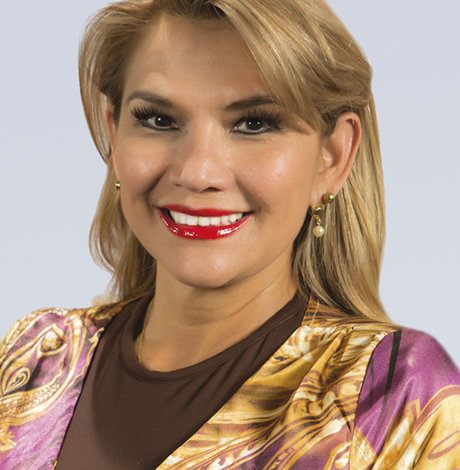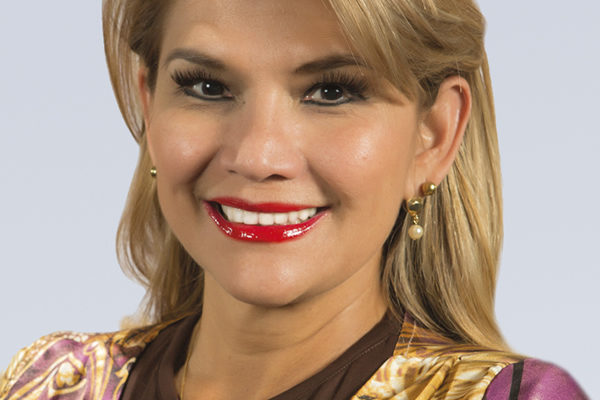 LA PAZ, Bolivia — El primer acto público de Jeanine Áñez tras ser declarada presidenta interina de Bolivia fue llegar hasta el Palacio Quemado (la casa de gobierno boliviano) en La Paz levantando una Biblia. Al mismo tiempo que gritaba eufóricamente "la Biblia vuelve a Palacio", luego de que los militares le entregaran la banda presidencial tras forzar la dimisión del expresidente Evo Morales, quién posteriormente recibió asilo político en México. "Gloria a Dios" le respondían sus seguidores mientras entraba al lugar.
"Esta Biblia es muy significativa para nosotros. Nuestra fuerza es Dios, el poder es Dios, que Dios nos bendiga queridos hermanos bolivianos", aseguró más tarde Áñez desde un balcón del Palacio.
"La Biblia vuelve a Palacio", dice Jeanine Áñez. La senadora, quien se declaró presidenta de #Bolivia, se dirigió al antiguo Palacio de Gobierno levantando una Biblia.https://t.co/3kh3o0KNGP pic.twitter.com/EVF4N85VPi

— CNN Argentina (@CNNArgentina) November 12, 2019
La senadora opositora y segunda vicepresidenta del Senado asumió para sorpresa de muchos tras varias renuncias de políticos oficialistas en plena crisis política y social generada por los cuestionados comicios del 20 de octubre pasado. Áñez se ha perfilado como una de las políticas más conservadoras de Bolivia, en febrero de este año participó como exponente en el Congreso Iberoamericano por la Vida y la Familia en Panamá y en diferentes ocasiones se ha mostrado como una férrea opositora a la población LGBTQ, migrantes, mujeres (en especial antiaborto) e indígenas de su país.
Desde que se autoproclamó como jefa de Estado iniciaron protestas en para exigir su salida del poder. En todos los discursos que hasta ahora ha realizado la mandataria interina se hicieron referencias a la religión y en la posesión del nuevo gabinete ministerial nueve de las 11 nuevas autoridades hicieron la señal de la cruz con la mano derecha. Nada parecido al combativo puño izquierdo levantado que predominó entre los diferentes ministros y viceministros que acompañaron a Morales.
"Juran por Dios, por la patria y por la Constitución Política del Estado", dijo la nueva presidenta en el momento de posesionar a sus colaboradores más próximos.
Posteriormente firmó un polémico decreto para frenar las protestas en su contra.
"El personal de las Fuerzas Armadas, que participe en los operativos para el restablecimiento del orden y estabilidad pública, estará exento de responsabilidad penal cuando en cumplimiento de sus funciones constitucionales, actúen en legítima defensa o Estado de necesidad", señala el decreto 4078.
"Es un decreto supremo que exonera a todos los militares que en función de defensa del estado, así lo llaman, puedan asesinar a las personas, eso es una orden a matar, eso es dictadura, no hay otra figura al respecto", explicó al Washington Blade, David Aruquipa, un histórico activista LGBTQ en Bolivia.

La medida alertó a la Comisión Interamericana de Derechos Humanos (CIDH) condenando "el uso desproporcionado de la fuerza militar y policial".
"El Estado tiene el deber de respetar el derecho humano a la protesta pacífica", indicó la entidad. Mientras que la Alta Comisionada de Naciones Unidas para los Derechos Humanos, Michelle Bachelet, señaló que "la represión puede recrudecer la situación".


Bachelet aseveró a través de un comunicado que "urge a las autoridades a garantizar que las fuerzas de seguridad cumplan con las normas y estándares internacionales en materia de uso de la fuerza, así como a asegurar el derecho a la vida y a la integridad física de las personas que protestan".
Respecto al pronunciamiento de Bachelet, Aruquipa agregó que "esta señora Áñez con todo su gabinete está respaldado la violencia y las muertes. Todo esto ha generado una convulsión social, han cercado y bloqueado los caminos; las comunidades indígenas y los movimientos sociales están marchando en la ciudad de La Paz y el resto del país, esto va a desbordar en una situación que va a sumar más muertes de este gobierno de facto".
Bolivia es uno de los pocos países del mundo que protege y sanciona la discriminación por orientación sexual e identidad de género en su Constitución. En octubre de 2011, mediante Decreto Supremo se declaró oficialmente la conmemoración del IDAHOBiT y en 2016 se promulgó una Ley de Identidad de Género que tuvo más de ocho años de debate legislativo y ejecutivo. Estos y otros avances corren peligro con Áñez en el poder.
"Estoy semiclandestina esperando una solicitud de asilo político para salir del país, estoy con mis maletas listas para dejar con mucho dolor mi país. He sido amenazada de muerte", confesó al Blade, Tamara Núñez del Prado, defensora de derechos humanos y activista trans del país latinoamericano. Núñez del Prado salió del closet cuando tenía 32 años mientras se desempeñaba como asesora de Teresa Morales, entonces ministra de Desarrollo y Economía en otra era de Morales.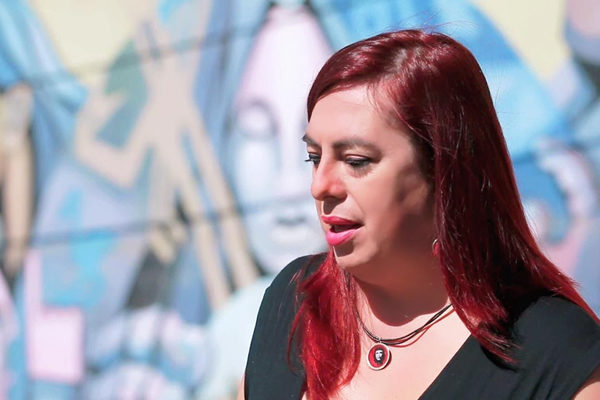 Núñez del Prado advirtió al Blade que "tenemos una presidenta que es parte de las plataformas que están a favor de la familia original, que está en contra de todas las políticas LGBTI, ella sostiene que existe una ideología de género, es antiaborto".
"Inclusive dijo que iba a pedir la derogación de varias normativas que están en contra de Dios y claramente la ley de identidad de género es una de ellas", subrayó Núñez del Prado.
Para Núñez del Prado en Bolivia hubo un golpe de estado "cuando los altos mandos policiales y militares le sugieren renunciar al Presidente, hay un vicio de nulidad que se llama violencia, los militares y policías no pueden deliberar ni debatir por ley. Entonces lo que hicieron fue intervenir en la política interna de Bolivia y tomar partido por un grupo".
"Si están quemando las casas de tus ministros, si están secuestrando a los familiares de tus ministros para poder desmovilizar y frenar al poder, significa que es un golpe de estado, porque el Evo les tuvo que decir renuncien para cuidar sus casas, sus vidas y sus familias, al dejarlo solo, eso se llama un golpe de estado", aseguró al Blade.
Rayza Torriani, excandidata a diputada y actual directora ejecutiva de gestión de proyectos para Trébol, una organización LGBTQ boliviana, comentó al Blade que "hoy podemos ir viendo con mucho miedo la situación política del país, porque está suscitando demasiada violencia, muerte, un gobierno interino que está gobernando con la primicia de la Biblia y la religión que la impone como primer eje puesto, eso nos puso en una situación de alarma porque sabemos que lamentablemente cuando se habla de religión, hablamos de retrocesos que derivan en violaciones a los derechos humanos, esta situación nos preocupa muchísimo".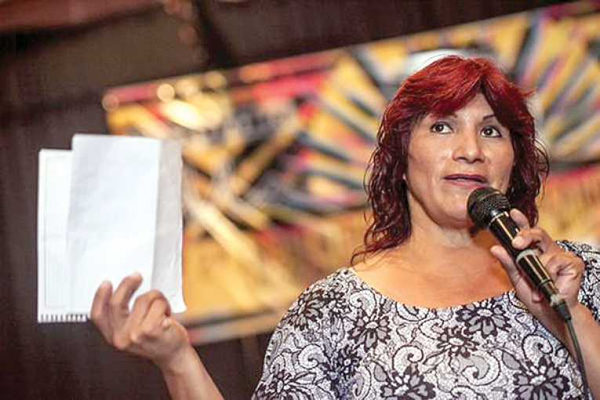 Antes de que Áñez llegará a Palacio, Torriani había participado en las protestas que exigían la renuncia de Morales a la presidencia. Respecto a eso dijo al Blade que "yo salí a las calles a pedir la no reelección de el Evo, por la renovación de nuevos liderazgos para mi país, nunca pensé que esto terminaría con la Biblia gobernado Bolivia". Torriani contó al Blade que "estoy esperando la confirmación de una reunión con la presidenta interina para dialogar con ella, pedir el cese de la violencia y educarla. Esa es mi forma de hacer activismo".
Hasta el momento, ninguna organización LGBTQ de Bolivia se ha manifestado sobre la situación.
"Me preocupa que no haya un pronunciamiento público de las organizaciones y redes nacionales, las organizaciones articuladas deberían manifestarse sobre esta situation, entiendo que hay diferencias pero es importante dar una muestra sobre el impacto que está generando todo esto en los derechos nuestra población", lamentó Aruquipa.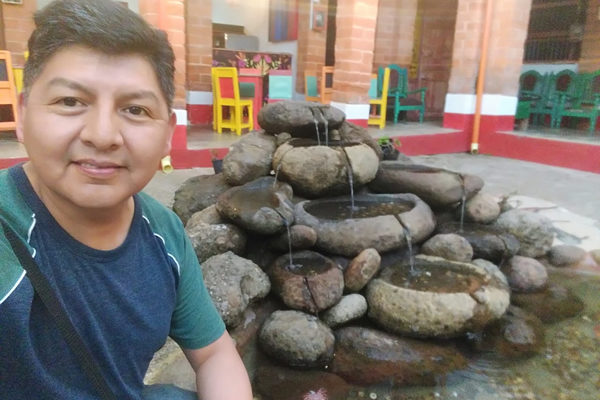 "Es un momento para que el movimiento LGBTI se rearticule y nos repensemos como enfrentar esta situación, y no me cabe duda que tenemos las capacidades para hacerlo y así no permitir que la derecha fascista retome nuevamente el gobierno, porque lo que está pasando es una muestra de lo que puede pasar más adelante en las elecciones", concluyó Aruquipa.
FUVADIS y Red Somos en Colombia apoyarán en el prerregistro virtual del ETPV a migrantes trans y LGBTQ
Grupos trabajan en Bogotá y Barranquilla.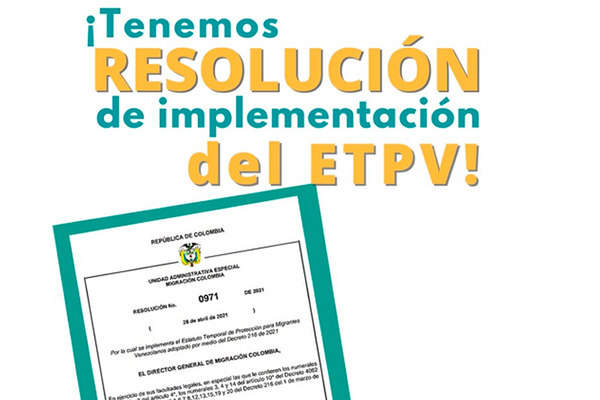 OrgulloLGBT.co es el medio socio del Washington Blade en Colombia. Este anuncio salió en su portal el 18 de junio.
BOGOTÁ — En conjunto a la corporación Red Somos, en Bogotá, la fundación FUVADIS en Barranquilla abrió un registro virtual mediante el cual las personas venezolanas con experiencia de vida trans podrán inscribirse desde cualquier parte de Colombia, para recibir asistencia con el acceso efectivo al Estatuto Temporal de Protección con su nombre y género que se identifiquen, de acuerdo con el título V, artículo 36 de la resolución 0971 del ETPV.
Ambas organizaciones brindarán a esta población el registro asistido del RUMV, acompañamiento jurídico en la constitución de una escritura pública donde manifieste su deseo a tener el nombre y género con el que se identifica y orientación a sus rutas de atención.
Así lo explica Luis Meneses, presidente y representante legal de Fuvadis, quien colocó a disposición el link con el formulario donde las personas interesadas desde cualquier parte del país podrán dejar sus datos para acceder a este proceso de forma gratuita.
https://docs.google.com/forms/d/1GC5NClnjMMNqVaj8fFnJ2McadE_IPtGjZ1sF-dCsZso/edit
Asimismo, la corporación Red Somos ya ha venido adelantando este proceso de acompañamiento para el prerregistro virtual desde el pasado mes de mayo, con el que han asesorado a más de 300 personas en las ciudades de Bogotá y Soacha, afirmó el director ejecutivo de la organización, José Guillén.
Las personas LGBTI que deseen ser apoyadas en la capital colombiana pueden agendarse a través del ciber educador (+57) 3004105915.
Población migrante general
Por otra parte, FUVADIS estará brindando atención y orientación a población general en la fase 1 del Registro Único de Migrantes Venezolanos (RUMV), específicamente en el proceso del prerregistro virtual asistido a partir de julio
El propósito es poder asistir a la ciudadanía venezolana que viva en Barranquilla y su área metropolitana, que aún no haya podido realizar o completar este primer paso para avanzar hacia la solicitud de su Permiso por Protección Temporal que otorgará el gobierno colombiano con vigencia de 10 años.
Luis Meneses destacó que esperan brindar asistencia y orientación a una gran cantidad de migrantes, a través de un equipo voluntario especializado.
Las jornadas para el prerregistro asistido estarán apoyadas por organizaciones de cooperación internacional como la Agencia de las Naciones Unidas para los Refugiados (ACNUR) la Fundación Panamericana para el Desarrollo (FUPAD), el Fondo de las Naciones Unidas para la Infancia (UNICEF), y la Gerencia de Fronteras de la Presidencia de la República de Colombia.
Se habilitarán líneas de atención telefónica y la página web de la fundación para que las personas puedan agendar su cita, cuidando así los aforos permitidos y guardando las medidas de bioseguridad.
Sobre FUVADIS
La fundación de atención inclusiva, social y humana, FUVADIS, es una de las cuatro organizaciones de la sociedad civil en Barranquilla que trabaja para población proveniente de Venezuela. Es una organización sin ánimo de lucro, con carácter social y de promoción de los derechos humanos que nace el 15 de agosto de 2018 e inicia su proceso de constitución legal en Colombia, teniendo su personería jurídica ante la Cámara de Comercio de Barranquilla el 1 de noviembre del 2019.
FUVADIS contribuye a la atención integral de la población refugiada y migrante venezolana, colombiana retornada, con énfasis en la población LGBTI, personas diagnosticadas con VIH, niños, niñas y adolescentes, gestantes y lactantes, hombres y mujeres que ejercen el trabajo sexual por supervivencia; a través de la ruta de atención establecida bajo la normativa del gobierno colombiano, así mismo acompañamiento psicosocial, participación en jornadas de salud, articulación a rutas de atención, entre otras.
Sus líneas de contacto en Barranquilla son 3006605350 y 035-3323062. Y sus redes sociales @fuvadisddhh en Twitter, @fuvadisinternacional en Facebook, Instagram y YouTube.
Vía PRENSA FUVADIS
WH responds to Fulton decision after odd team-up in daily briefing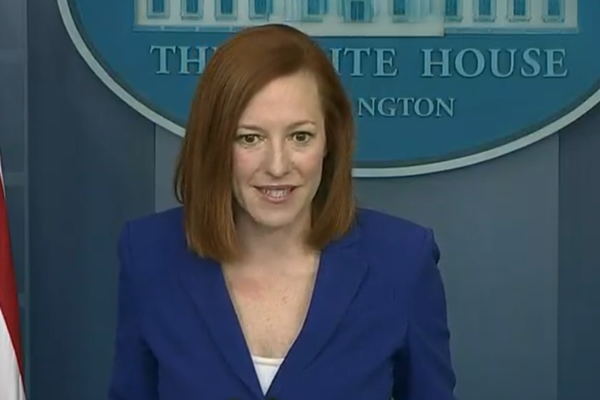 After an unlikely team-up of reporters in the White House briefing room, the Biden administration responded to the ruling in City of Philadelphia v. Fulton.
A White House spokesperson responded to the the decision last week, which was narrowly decided in favor of a religious-affiliated foster care agency seeking to reject LGBTQ families, via email to the Washington Blade.
"Since day one, the Biden-Harris Administration has been committed to fighting for full equality for LGBTQ+ families, and we intend to make good on that commitment," the spokesperson said. "It's possible to comply with the Fulton decision while taking a strong stand against discrimination."
The email response comes after White House Press Secretary Jen Psaki said incorrectly on Monday the administration had already issued a statement on the decision. The question was first posed to her in response to an inquiry from a conservative reporter, then again from the Washington Blade.
A reporter with the religious news service EWTN, in an apparent attempt to make Biden look bad on the issue of religious freedom, asked Psaki for a response to the decision.
"I think we had issued a reaction to it," Psaki said, even though the White House has made no official statement. "I don't have anything more to it, but I have to move on."
The EWTN reporter later interjected in the middle of the briefing a question about the supposed inconsistency of President Biden's Catholic faith and his support for abortion rights.
The Blade, after being called on by Psaki, pointed out the White House has issued no reaction to Fulton, which could have significant impact on the ability of LGBTQ couples to adopt and foster children. Asked whether Biden was briefed on the ruling, Psaki went back to a non-existent previous statement.
"I thought we had," Psaki replied. "If not, I will get that to you and this gentlemen over here."
The Supreme Court, in a rare unanimous decision, issued in Fulton a limited ruling for Catholic Social Services, which sought a First Amendment right to reject same-sex couples in foster care despite having signed a contract with the City of Philadelphia agreeing not to discriminate against LGBTQ people.
But instead of issuing a sweeping decision on the First Amendment, the Supreme Court issued a decision applying only to the context of the contract between Catholic Social Services and the City of Philadelphia. The ruling found the contract doesn't survive the test of strict scrutiny under the First Amendment because it had exemption language not generally applicable.
Blinken says Biden raised Russia's LGBTQ rights record with Putin
Geneva summit between two presidents took place on June 16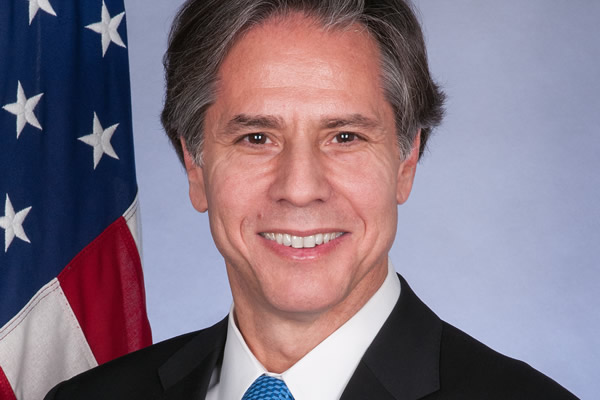 Secretary of State Antony Blinken on Monday said President Biden raised the Kremlin's LGBTQ rights record with Russian President Vladimir Putin during their recent summit.
"The president pushed human rights — including LGBTQI rights — with President Putin," Blinken told Washington Post columnist, "PBS NewsHour" contributor and host of MSNBC's "The Sunday Show" Jonathan Capehart during a virtual Pride month discussion the Atlantic Council hosted.
Biden met with Putin on June 16 in Geneva. Blinken was among those who participated in the summit.
The White House did not say whether Biden specifically raised Russia's LGBTQ rights record with Putin. Biden told reporters after the summit that he stressed to Putin "that no president of the United States could keep faith with the American people if they did not speak out to defend our democratic values, to stand up for the universal rights and fundamental freedoms that all men and women have, in our view."
"What he told President Putin is that as an American president — where for all of our challenges, many of which are manifest in recent months and recent years — this is something that is basically stamped in to our DNA and he would be abdicating his responsibility as president, as an American president, not to raise these issues," Blinken told Capehart.
Capehart specifically asked Blinken about the case of two Chechen brothers who were arrested in Russia in February and returned to their homeland, even though they had fled Chechnya's anti-LGBTQ crackdown.
"We didn't get into specific cases in that meeting, but he made very clear to President Putin that this is fundamentally who we and who he is and what we'll do and will continue to do going forward," said Blinken.
Blinken also did not say how Putin specifically responded to Biden's decision to raise his country's LGBTQ rights record with him. Blinken, however, did say "there was at least an acknowledgment" the U.S. will raise human rights in such meetings.
"This is what an American president should do," said Blinken. "This is who we are and this is what we represent to the world."
TUNE IN for a LIVE #ACFrontPage event: @SecBlinken discusses the role of the US State Department in advancing LGBTQI equality at home and around the world with @CapehartJ https://t.co/zoIQmk49mG

— Atlantic Council (@AtlanticCouncil) June 21, 2021