November 28, 2019 at 4:07 am EST | by Kathi Wolfe
Thank you, Virginia Woolf, conjurer of women's and queer lives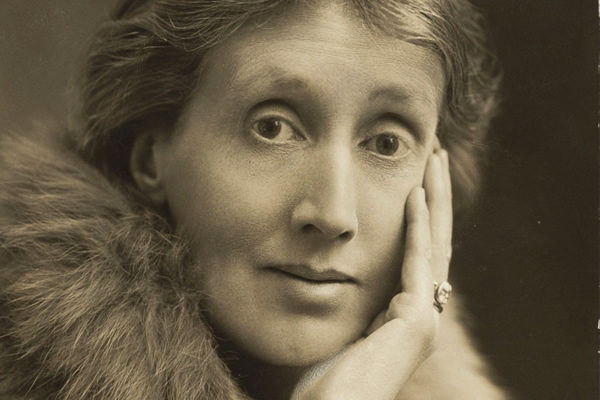 I love to wake up to The New York Times and a cuppa joe on Sunday mornings. But recently, I was so startled by what I read in the Times that I had to put my coffee down.
What made me do a spit-take? An interview with Andre Aciman, author of "Call Me by Your Name," 2007 Lambda Literary Award winner, and its sequel "Find Me," in the Times Book Review's By the Book column. (An Oscar-nominated movie of "Call Me by Your Name" was released in 2017.) The Aciman interview was headlined "Andre Aciman Would Like to Demote Virginia Woolf From the Canon."
What book would you remove from the canon of great books, the Times asked Aciman. "I would remove 'Mrs. Dalloway,' by Virginia Woolf," Aciman said.
"'Mrs. Dalloway' is an overrated novel that I don't find particularly gripping or interesting," he added, "I'm not even sure it's well written."
Why am I telling you this? Because Woolf, the queer British writer, who lived from 1882-1941, is a hero to many feminists and queers. She is an integral part of our history. Her work is embedded in our hearts, minds – our DNA. To dismiss Woolf is to dismiss a beloved queer icon.
It isn't just Aciman's Times interview that has me thinking about Woolf. This year marks the 90th anniversary of the publication of Woolf's seminal feminist work "A Room of One's Own." First published in 1929, it became a sacred text of second wave feminism. Nearly a century later, it still resonates with many of us today.
I love movies and binge-watching TV. But books still matter – whether read in print or on one's phone.
Especially if you're queer, female or from any marginalized group. That was the case with me when I was young. I rarely came across queer characters in movies, TV or books – unless they were depicted as mentally "sick" or "depraved" criminals paying the price for their crimes. Until I found "A Room of One's Own" and "Mrs. Dalloway" in the library.
In these works, for the first time, I saw that there were people like me: folks who were attracted to people of their own sex. And they weren't "perverts." These queers were mothers, teachers, wives – people who gave parties.
Woolf wrote gender-bending, queer, feminist, modernist fiction and essays decades before we talked about our pronouns; extolled postmodernism; decried the economic inequality between men and women; or yearned for more queer liplock in art.
In "Mrs. Dalloway," Woolf does something revolutionary for her time. She portrays a day in June in the life of Clarissa Dalloway, an ordinary woman in London. In the novel, Clarissa remembers a pivotal moment from her youth. "Sally stopped, picked a flower, kissed her on the lips," Woolf writes, "The whole world might have turned upside down."
"A Room of One's Own" is based on lectures that Woolf gave to two women's college at the University of Cambridge. The idea of the book is simple, but true: you need enough money to live and a space to create in order to write. Because most women have lacked funds and a "room of their own" they haven't been able to write.
There's been much progress for women since "A Room" was published. Yet, because of sexism, transphobia, homophobia, domestic violence and the attack on reproductive freedom many women are still unable to write. As VIDA, a women's literary organization says on its website, "it's difficult when we are working every day for survival."
In "A Room of One's Own," Woolf imagines a fictional writer named Mary Carmichael. "The very next words I read were these – 'Chloe liked Olivia,'" Woolf writes, "…Do not blush…Sometimes women do like women."
Woolf wrote sentences the likes of which had never been written in English, Sheila Black, a poet and writer emailed me. "She conjured a women's viewpoint as it had never been quite conjured before."
Thank you, Virginia Woolf, conjurer of women's and queer lives!
Kathi Wolfe, a writer and poet, is a regular contributor to the Blade.