January 8, 2020 at 3:20 pm EST | by Lou Chibbaro Jr.
Delaware GOP leader resigns over anti-gay slur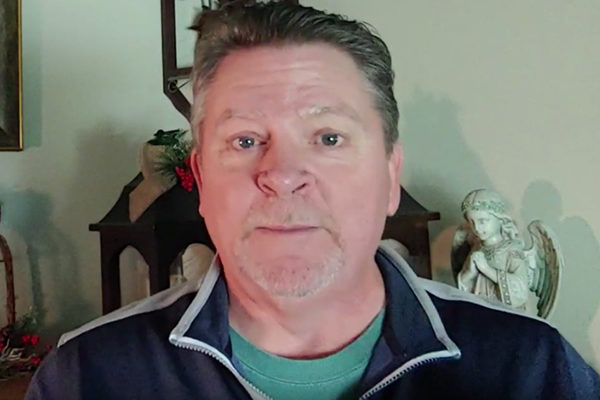 The chair of the New Castle County, Del. Republican Party has agreed to resign at the request of the state GOP chair for posting an anti-gay slur on Facebook, according to the Associated Press.
New Castle GOP Chair Chris Rowe told the AP he made the decision to resign "begrudgingly and only under duress" after Delaware State Republican Party Chairwoman Jane Brady, who appointed him to the position last year, asked him to step down.
Blue Delaware, a liberal blog, published a screen shot of a message Rowe posted on Facebook using the word "faggot" to express his anger over a decision by YouTube not to post a video of a church member who fatally shot a gunman who threatened to shoot and kill members of the church.
Rowe later released a statement saying he used the anti-gay slur as part of "locker room talk" with a friend on Facebook. He insisted he isn't homophobic.
Brady also asked the vice chair of the Sussex County, Delaware GOP, Nelly Jordan, to resign for making a social media post that many considered to be anti-Semitic. Since Jordan was elected to her post Brady could not force her to resign, the AP reported, and Jordan so far has refused to step down.
According to the Delaware News Journal, Jordan stated in her post that many Jews "in name only" were involved in "fabricating" a story to impeach President Donald Trump. Sussex County, where Jordan is based, includes Rehoboth Beach.
In a statement released last week, Brady said the posting by both Rowe and Jordan is not in keeping with the principles of the Delaware Republican Party.
"Our party includes individuals from all different backgrounds, joined together to advance the principles we hold dear," she said. "I am proud of Delaware Republicans and their support for the broad range of diversity that makes our party stronger."
Bob Kabel, chair of the national LGBT group Log Cabin Republicans, praised Brady's action in response to what he called a regrettable situation.
"I'm thankful that DE GOP Chairwoman Jane Brady, a colleague of mine on the Republican National Committee and a friend of the LGBTQ community, has asked for and accepted the resignation of Chris Rowe from his leadership position," Kabel told the Blade. "Holding ourselves accountable in this fashion will further advance our mission of inclusiveness and demonstrate to disaffected gay Democrats that they have a home in the Republican Party," Kabel said.