February 14, 2020 at 11:05 am EST | by Tristan Fitzpatrick
It's time for D.C. to protect LGBTQ seniors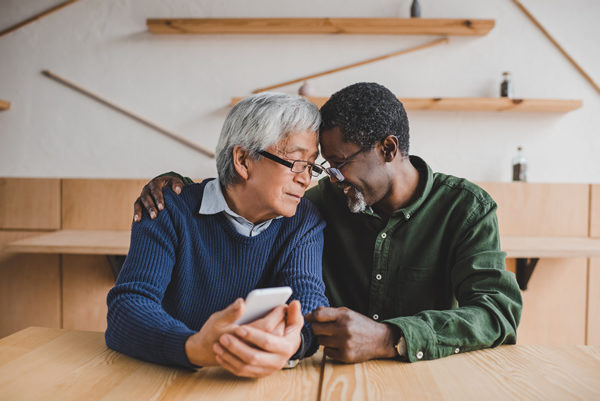 The mark of any country is how we treat the most vulnerable among us, especially our seniors.
LGBTQ seniors, in particular, often face unique challenges due to discrimination in health care and housing. According to SAGE USA, LGBT seniors are five times less likely to seek medical care or social services than the general public because of stigma and harassment. Furthermore, a 2014 survey by the Equal Rights Center found that almost half of older same-sex couples have experienced some form of housing discrimination.
As a younger gay man, I find it troubling that older members of the LGBTQ community (many of whom fought for equality under the law) now have to face the darkness of discrimination in their golden years.
That's why I urge the D.C. Council's Committee on Government Operations, chaired by D.C. Council member Brandon Todd (D-Ward 4), to pass the Care for LGBTQ Seniors and Seniors with HIV Amendment Act.
It's past time that this piece of legislation, which is scheduled for a hearing on February 19, come before all members of the D.C. Council for a full vote.
This is necessary for the most vulnerable members of our community. As the Washington Blade has reported, the city's Human Rights Act does not have specific anti-discrimination protections for our LGBTQ seniors or seniors with HIV who live in long-term care facilities.
This leaves many of the District's LGBTQ seniors at major risk of facing discrimination, with no guidelines from the city for protection.
The bill would also require caregivers employed by a long-term care facility to undergo training on caring for LGBTQ seniors at least once every two years. These trainings would include best practices for communication with or about LGBTQ seniors, in addition to education about common health and social problems this population has historically faced.
Finally, caring for the District's seniors living with HIV is equally important for the LGBTQ community. According to the American Psychological Association, older gay and bisexual men are disproportionately affected by HIV, as they account for roughly 60 percent of those over age 50 living with it.
Under the bill, seniors living with HIV would also be granted specific anti-discrimination protections, as long-term care facilities would be prohibited from discriminating against older individuals based on their HIV status. How to care for seniors living with HIV would also be one of the topics included in the competency trainings at long-term care facilities, as well as in the best practices for communication and education.
I urge Committee Chairman Todd and his fellow members of the Committee on Government Operations to pass the Care for LGBTQ Seniors and Seniors with HIV Amendment Act so the bill can come to a full vote before the D.C. Council.
Now is the time to ensure all of our community's elders are treated with respect, dignity and fair treatment under the law that they deserve after a lifetime of fighting for equal rights.
Tristan Fitzpatrick is a D.C.-based contributor.