February 15, 2020 at 12:07 pm EST | by Mark Lee
Will Democrats fall in love or marry well?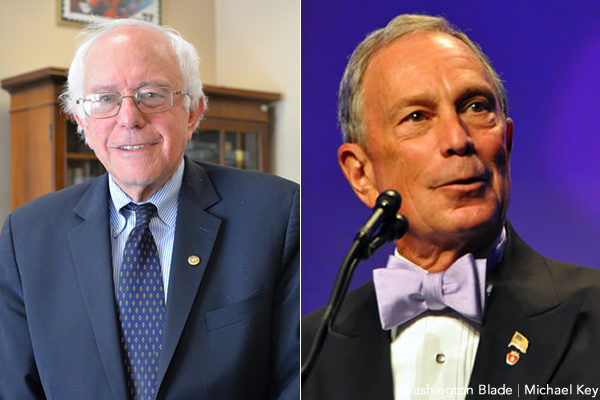 It may be a time for valentines, but Democrats aren't falling in love.
The pickle in which the party finds itself is producing a palpable internal panic. Party members don't have an obvious suitor for winning their affection and, similar to many a potential relationship, each one has serious shortcomings.
Although this is being written as voters are trekking to the polls in New Hampshire, it was not long ago that party partisans thought it possible to nominate practically any person for president with the expectation it would be easy to win. All of that changed last week.
A vote-counting debacle in Iowa gave Republicans an opportunity to taunt Democrats, asking how a party incapable of such a simple task could successfully put government in control of everyone's health care while commandeering control of much private sector activity. Lower-than-expected voter turnout was also an omen.
The next day President Trump cockily strolled into the House chamber and delivered a robustly defiant State of the Union address. His full-throated presentation, complete with reality show audience cameos and stylized presentations, came on the eve of a perfunctory acquittal on impeachment charges generating less support for conviction the longer the trial took. He touted a strong economy, the lowest unemployment rate in 49 years, rising incomes alongside a soaring stock market – all while tossing out so many slabs of raw meat it wasn't hard to imagine Republicans cheering the speech in their homes.
Worst of all for Democrats, national polls indicated Trump was garnering his highest approval ratings since election and greatest levels of popular support ever. This amidst sky-high confidence in the economy, an astonishing 90 percent "satisfied with life" score, and a super-majority of the public saying "things are going well." It was a startlingly sudden shift in opinion that steered party stalwarts somewhere between doom and despair.
Eight candidate debates later and party members have grown glum. Policy prescriptions once internally normalized are increasingly considered far too extreme and politically untenable for voters. They look across the now whittled-down field of prospects still seeking the nomination and fret that not a one of them can win where it matters. Due to the general election result being predictable in the vast majority of jurisdictions, only a handful of states will likely decide the general election outcome.
Rattled by developments and the ascendancy of party-interloping democratic socialist Bernie Sanders, Democratic leaders and operatives began openly warning that a looming lurch to the extremist left could result in a massive Electoral College loss and defeat in as many as 35 or more states. Moderate Democrats in swing congressional districts whose victories in the mid-term election enabled the party to gain control of the House began voicing the same apprehensions and sounding similar alarms.
Ironically, Sanders might be best able to win back the upper Midwest "blue wall" states and disaffected working-class voters Hillary Clinton lost but suffer an overwhelming rejection elsewhere, creating a huge nationwide electoral deficit. Fears abound that selecting Sanders would result in a dual Trump win also including a popular vote victory.
Sanderistas counter that an equally cantankerous disruptor and radical political personality is the ideal foil for Trump. Others, however, seem to be suddenly shifting support to former New York City Mayor Michael Bloomberg and the big bucks from his pocket he's willing to spend. Trump is expected to raise a billion dollars while deploying a highly sophisticated voter targeting capability.
Democrats confront the rising possibility that no one will arrive at the party's national convention with enough delegates to become the standard-bearer on the first ballot. The worry is that the nominee will leave a bitter Milwaukee confab bloodied and, if not Bloomberg, broke.
Democrats may hope for love, but might do better by marrying well.
Mark Lee is a long-time entrepreneur and community business advocate. Follow on Twitter: @MarkLeeDC. Reach him at [email protected].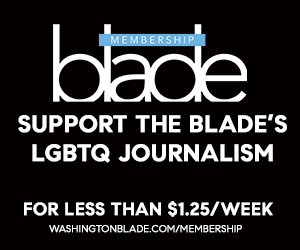 Sign Up for Blade eBlasts