Lily Tomlin to be honored with foot and handprint ceremony at Chinese Theatre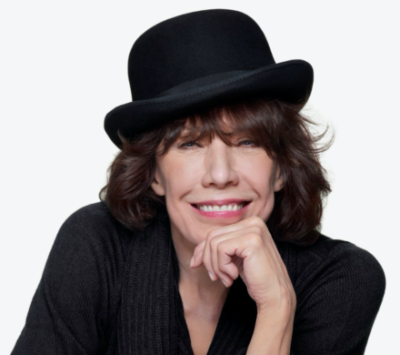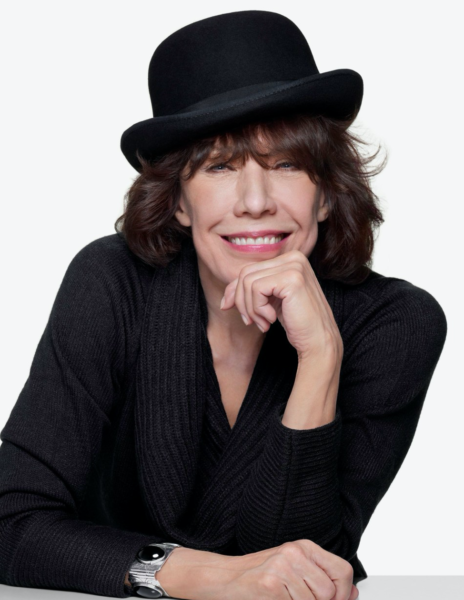 A bona fide LGBTQ icon is soon to join the ranks of some of the greatest stars in the history of Hollywood by having her hand and footprints imprinted in the world-famous courtyard of the TCL Chinese Theatre.
Turner Classic Movies (TCM) announced last week that it will honor veteran acress and comedian Lily Tomlin with a hand and footprint ceremony at the landmark movie house during the network's upcoming TCM Classic Film Festival. The Tony, Grammy, eight-time Emmy and two-time Peabody Award winner will be honored on Friday, April 7.
The hand-and-footprint tradition began in 1927, when then-owner Sid Grauman honored stars Douglas Fairbanks and Mary Pickford at the first ever ceremony. Since then, though the theater has changed owners, the ceremonies have continued, and the forecourt outside the main entrance has long been one of Hollywood's most-visited spots for fans looking to stand in the footprints of their favorite stars.
TCM began holding ceremonies at the theatre in 2011, honoring actor Peter O'Toole during their second annual Classic Film Festival. They have honored a different Hollywood legend each consecutive year since then, including Kim Novak, Jane Fonda, Cicely Tyson, and Billy Crystal.
Tomlin will be the tenth star to be honored by the network.
Ben Mankiewicz, TCM's primetime anchor and official host of the TCM Classic Film Festival, had this to say about the actress:
"Lily Tomlin's talent has endured for fifty years because she knows who she is. She's managed to play broadly drawn roles alongside more nuanced characters without a hint of falseness. Not long ago, Tomlin told The New York Times, 'I wanted people to see the characters as human beings. And see themselves in them, too.' The humanity she finds in the women she plays has enabled her to transition, seemingly with ease, from groundbreaking work on "Rowan & Martin's Laugh-In" to four Emmy nominations for "Grace and Frankie,"where she co-stars alongside another seminal artist, Jane Fonda. There's a consistent richness to her work, in comedy and drama, as well as on stage in her innovative one-woman show, "The Search for Signs of Intelligent Life in the Universe,"and on the big screen. Whether your favorite Lily Tomlin performance is "The Late Show,"or "9 to 5," or "Nashville" …wait, I'm not done… or "All of Me," "Flirting with Disaster," "I Heart Huckabees,"or "A Prairie Home Companion,"you know all of those pictures were made more memorable because Lily Tomlin was among the cast. It's hard to imagine a more deserving artist to have her hand and footprints cemented outside Hollywood's signature classic movie house."
In addition to her decades-long career as a performer, Tomlin has long been a respected and visible member of the LGBTQ community, as many LGBTQ media outlets, like LGBTQ Nation, have been quick to point out. She has been with her partner, film producer and writer Jane Wagner for nearly fifty years (the couple married in 2013), and they are staunch advocates and activists for LGBTQ rights and other causes. They are both benefactors of the Los Angeles LGBT Center. In December, the actress was arrested at "Grace and Frankie" co-star Fonda's weekly "Fire Drill Fridays" climate change protest in Washington, D.C.
The 2020 TCM Classic Film Festival takes place Thursday, April 16 – Sunday, April 19, 2020. It will feature an extensive lineup of classic movies, appearances by legendary stars and filmmakers, presentations and panel discussions, special events and more.
For more information and tickets visit the TCM website.
PHOTOS: Worthy Mentoring Pride Brunch
Carson Kressley serves as emcee for LGBTQ fundraiser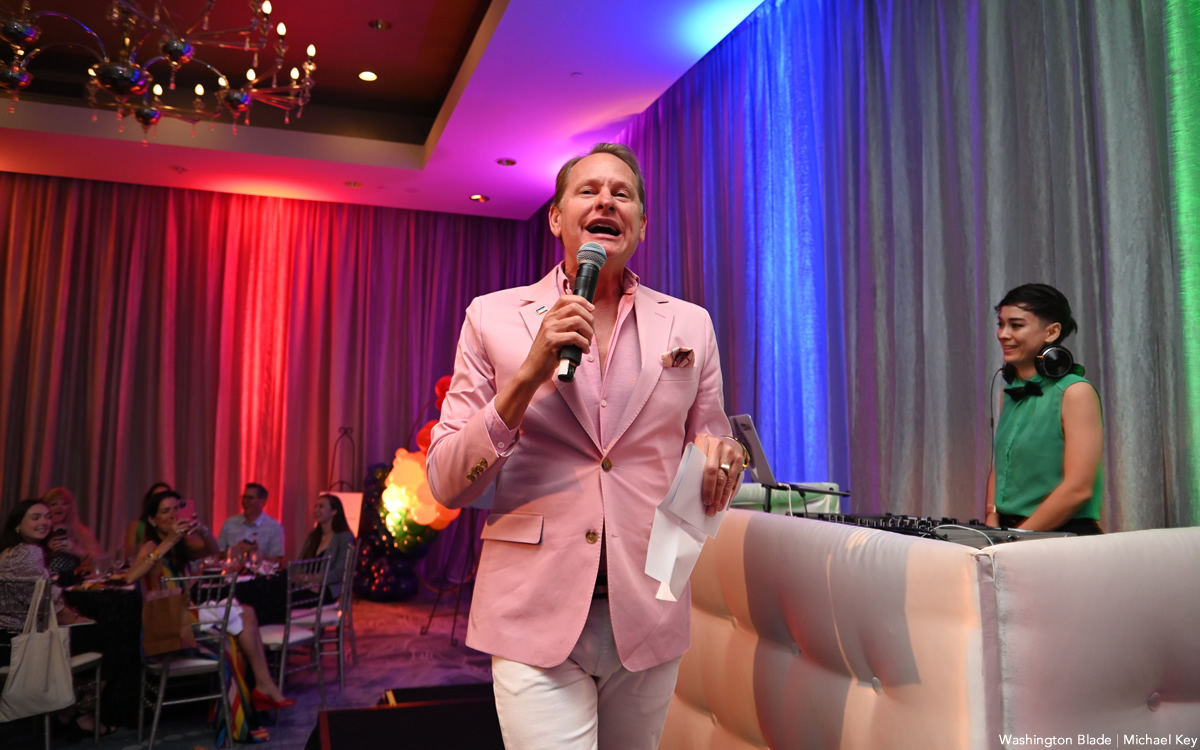 Carson Kressley of "Queer Eye for the Straight Guy" and "RuPaul's Drag Race" served as the emcee for the Worthy Mentoring Pride Brunch at the Four Seasons Washington Hotel on Sunday, May 22. Worthy Mentoring is a nonprofit that connects mentors and mentees in the LGBTQ+ community through a mobile iOS and Android App.
(Washington Blade photos by Michael Key)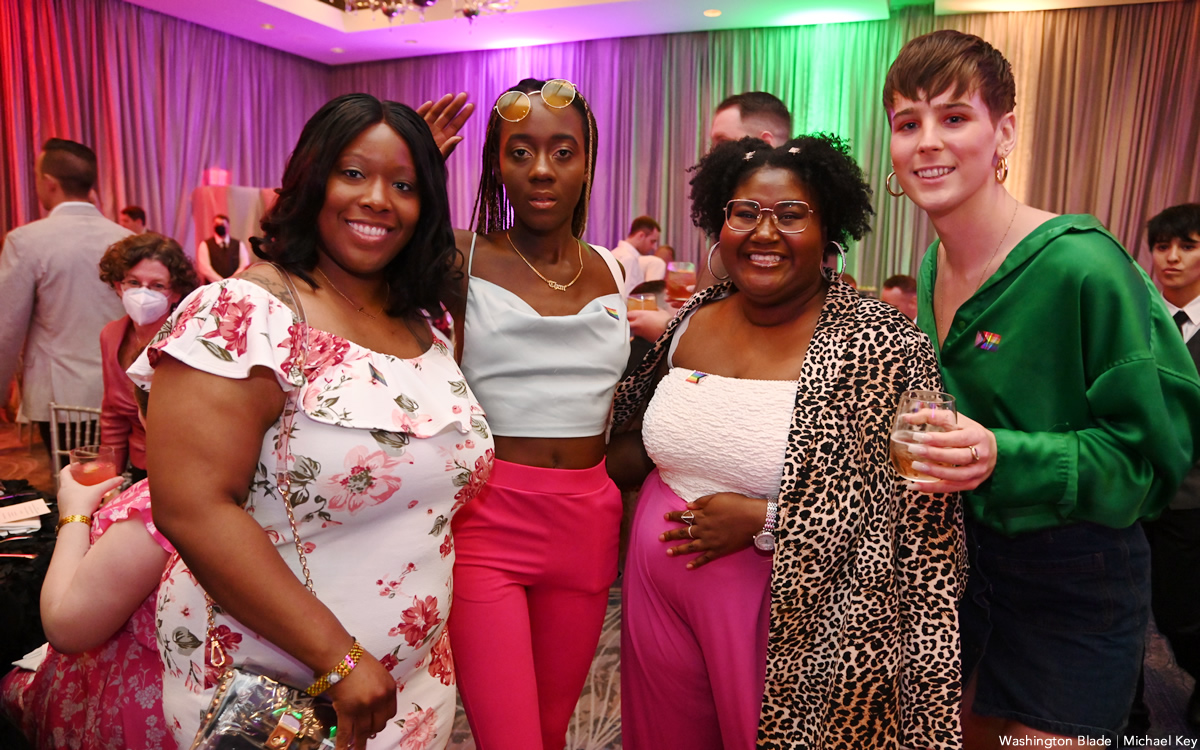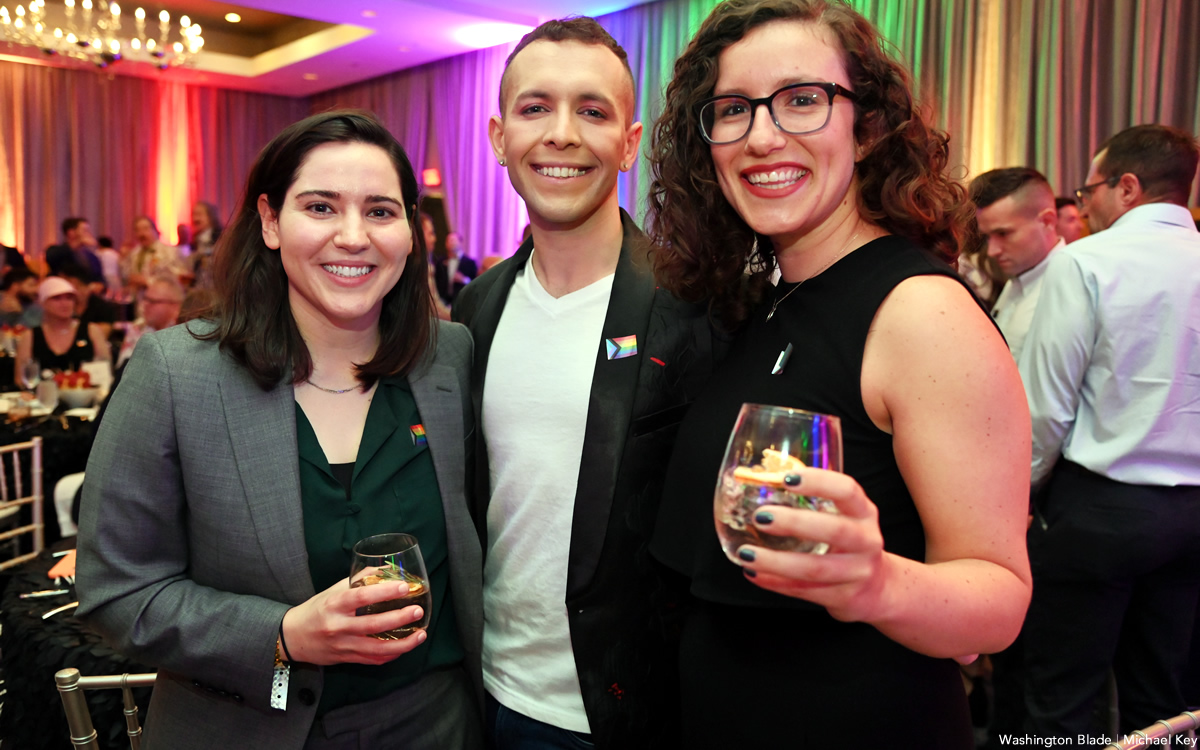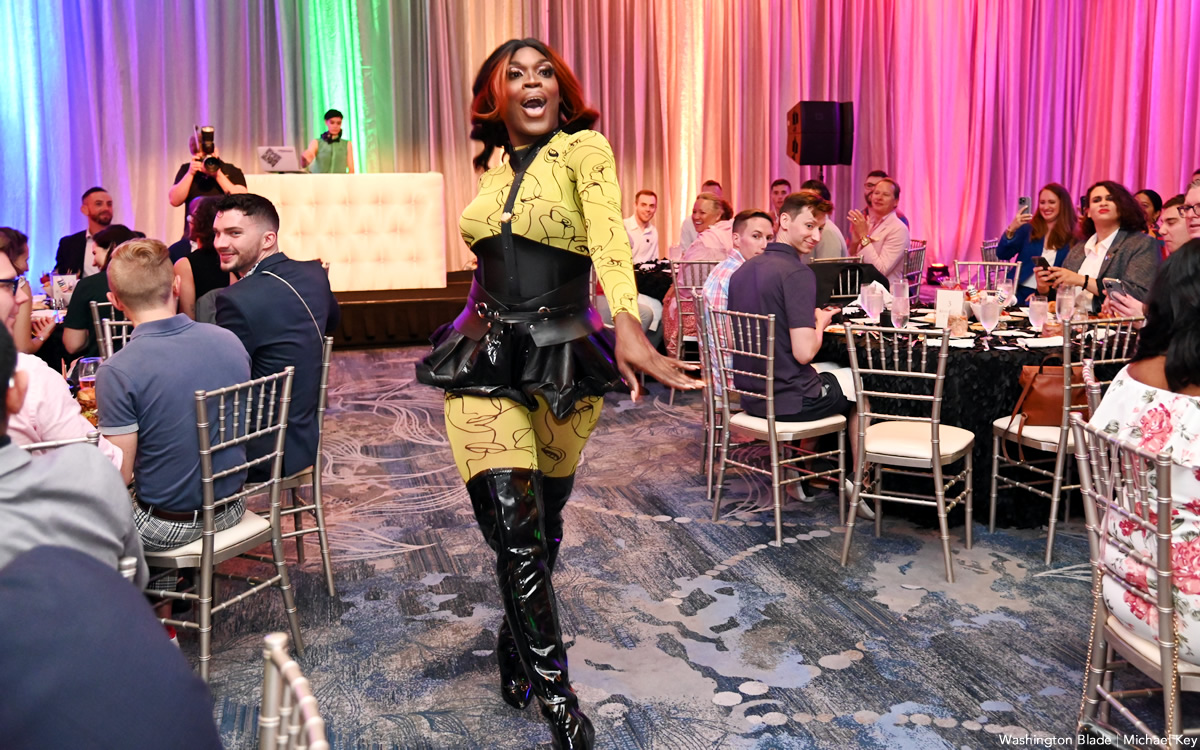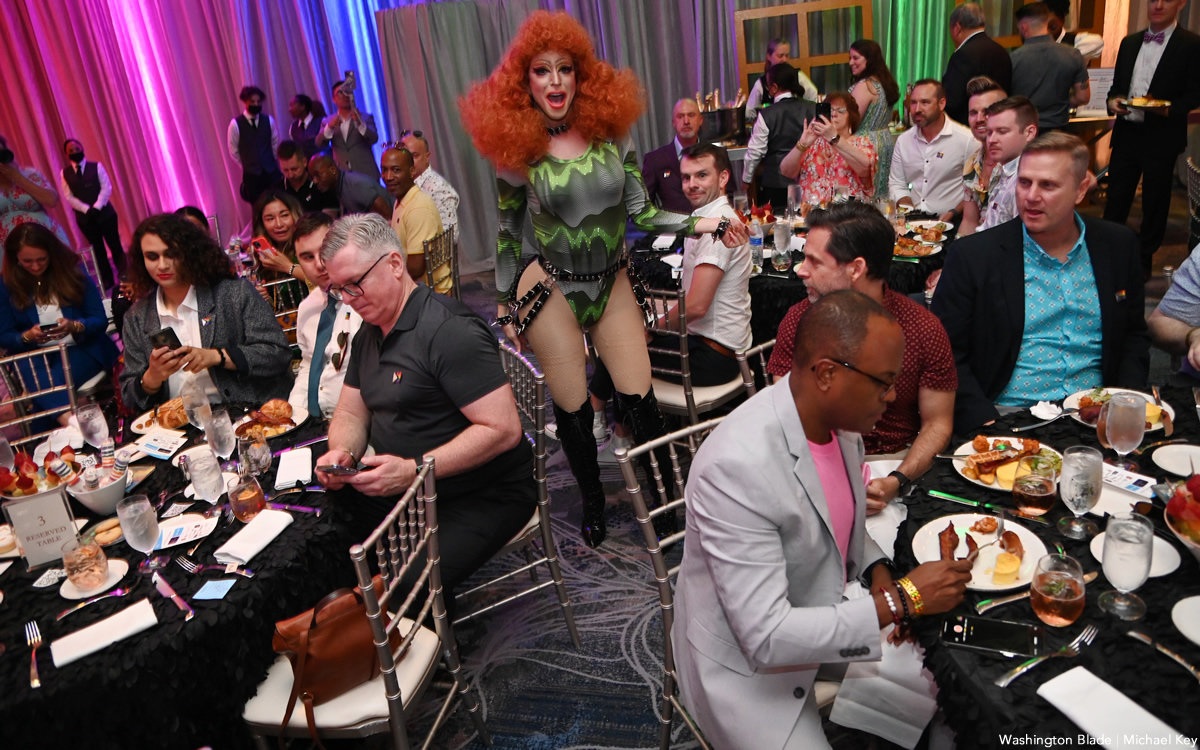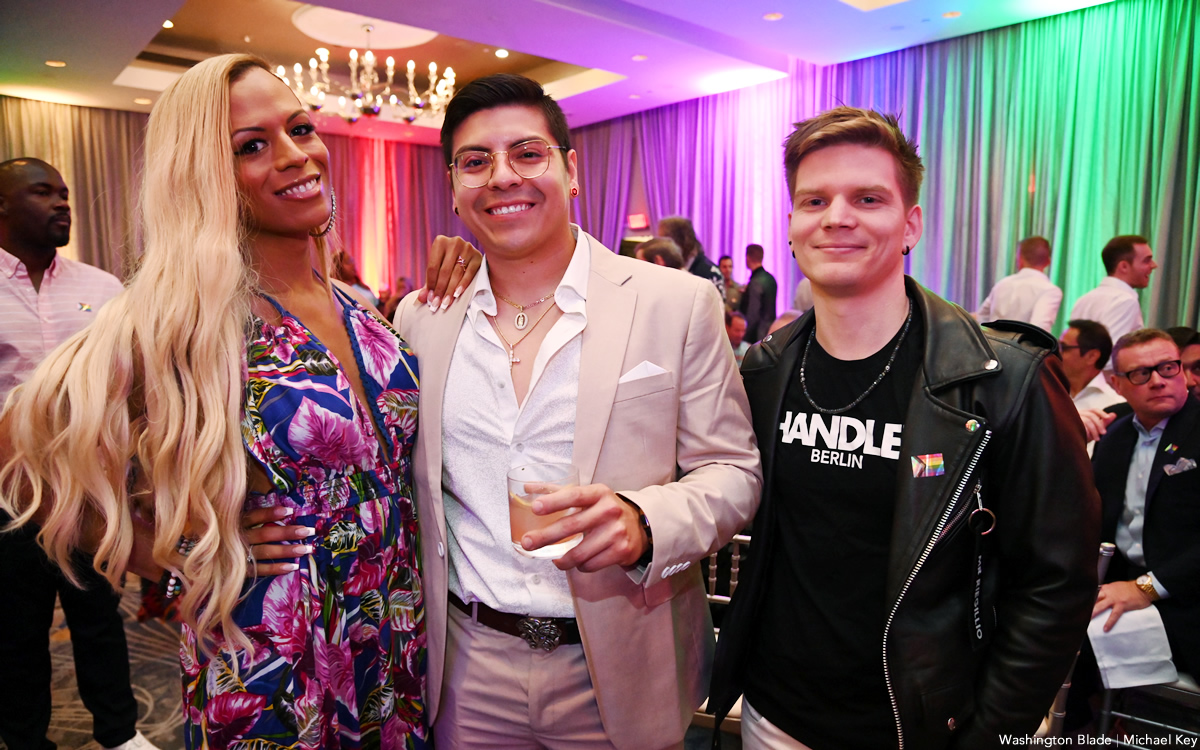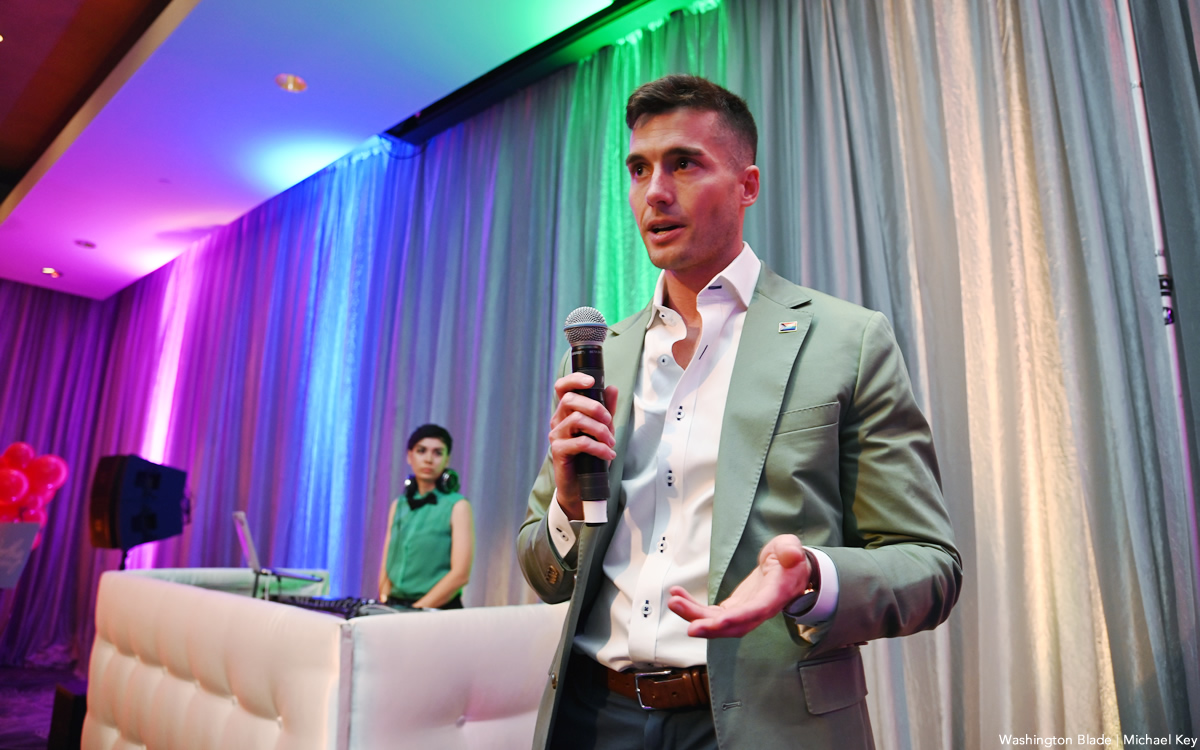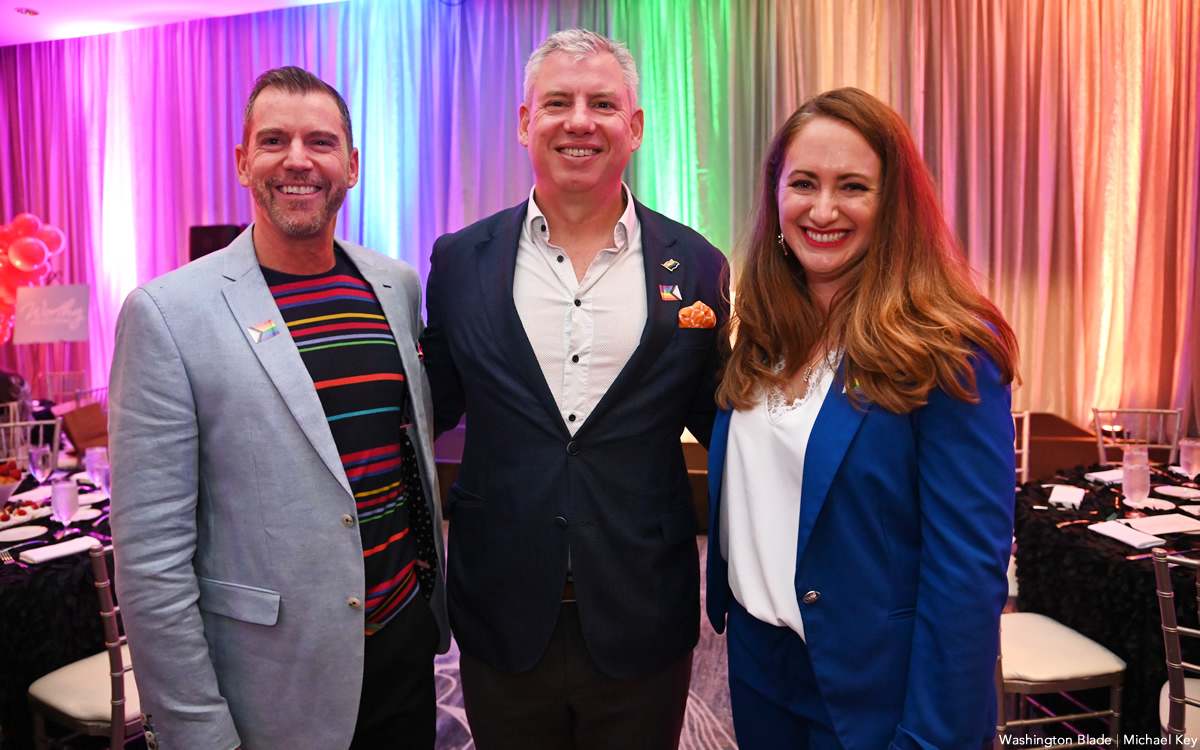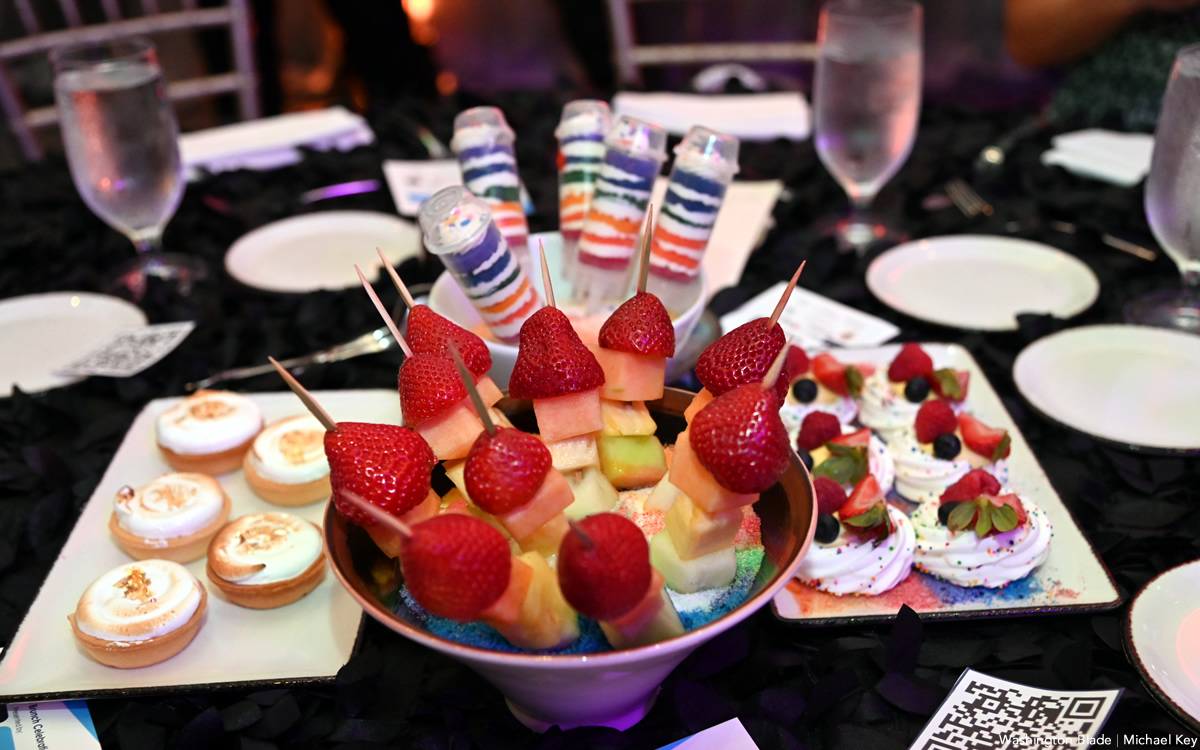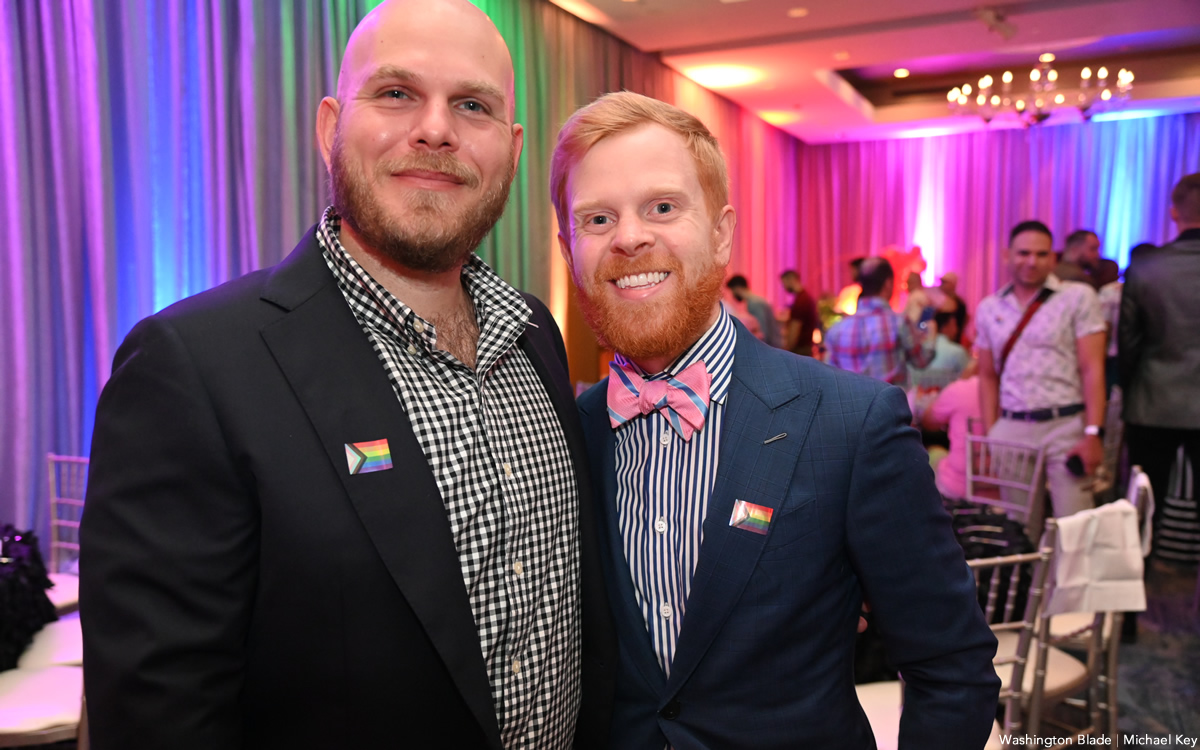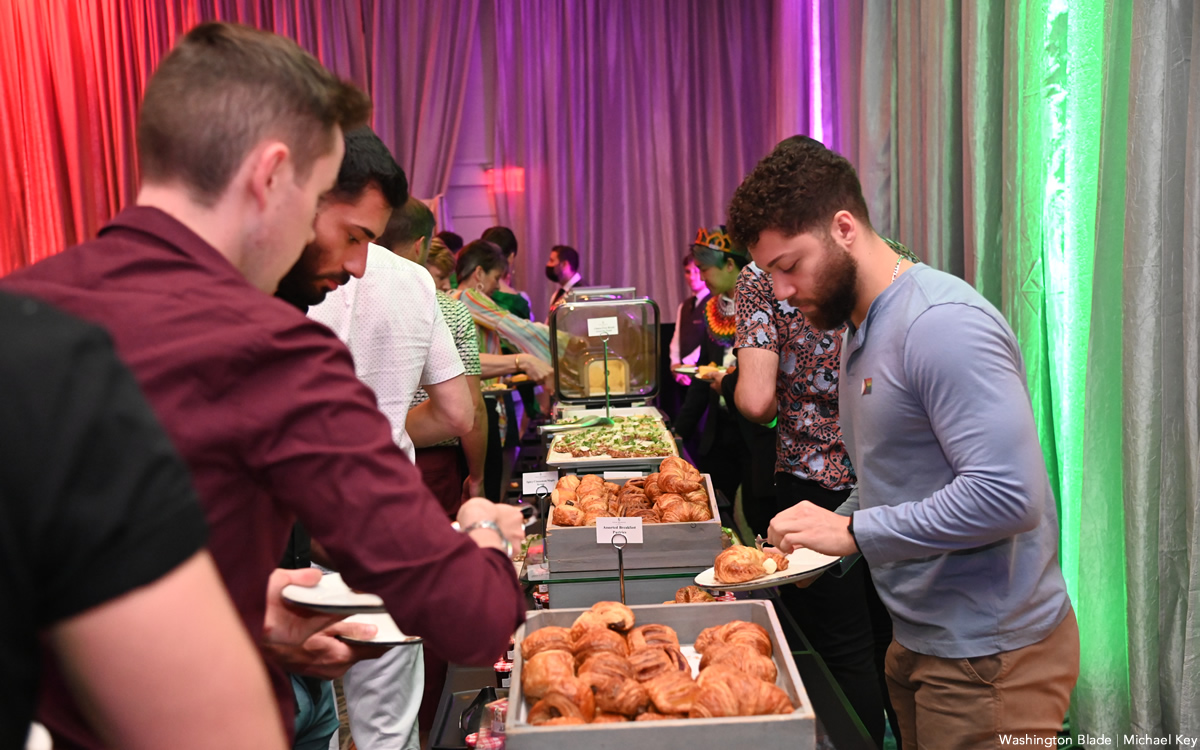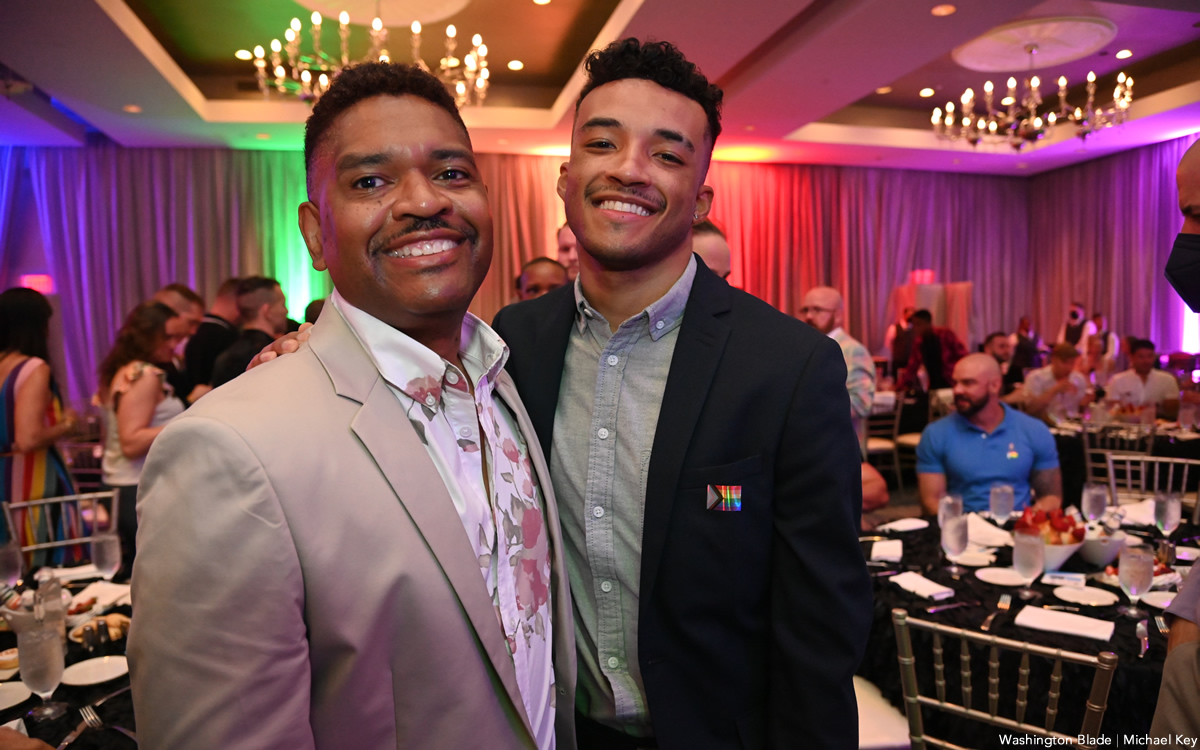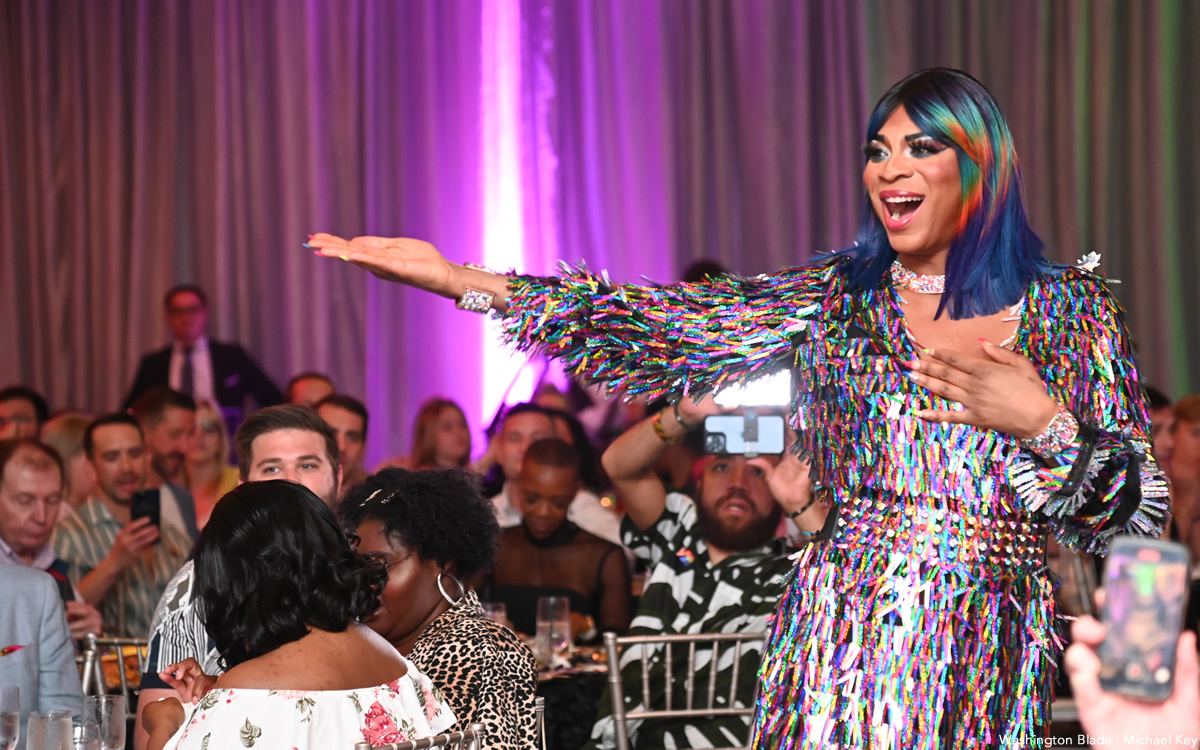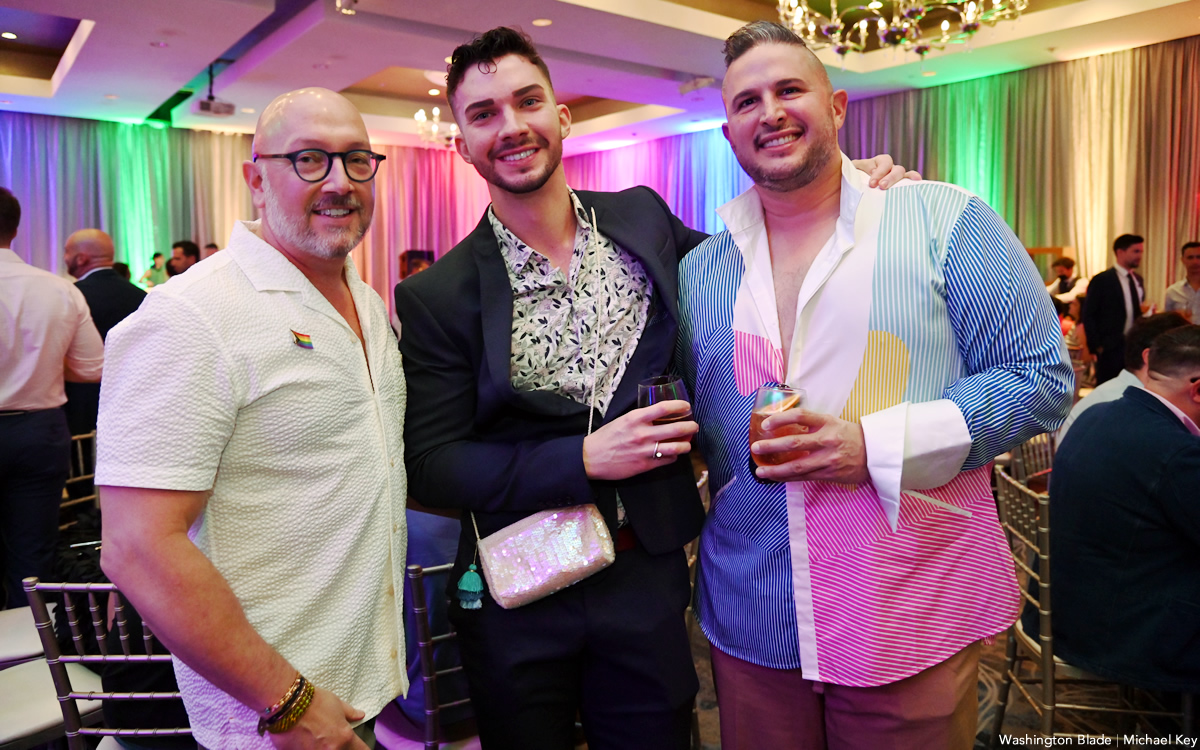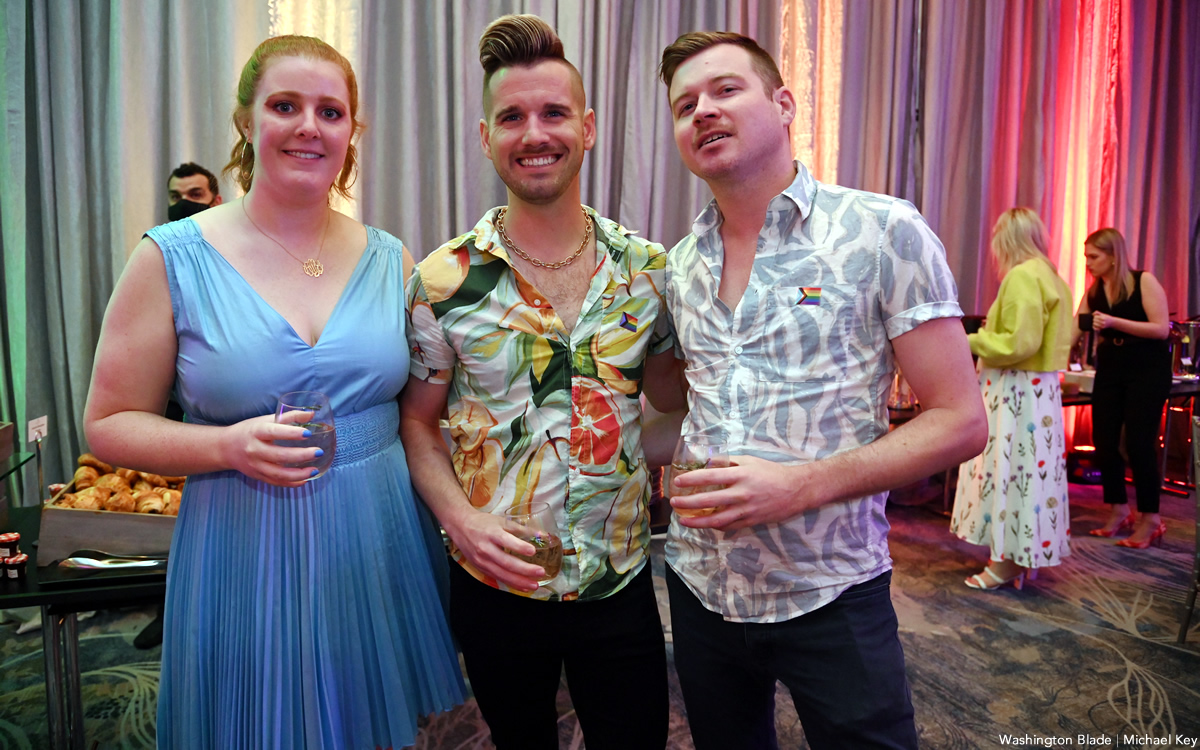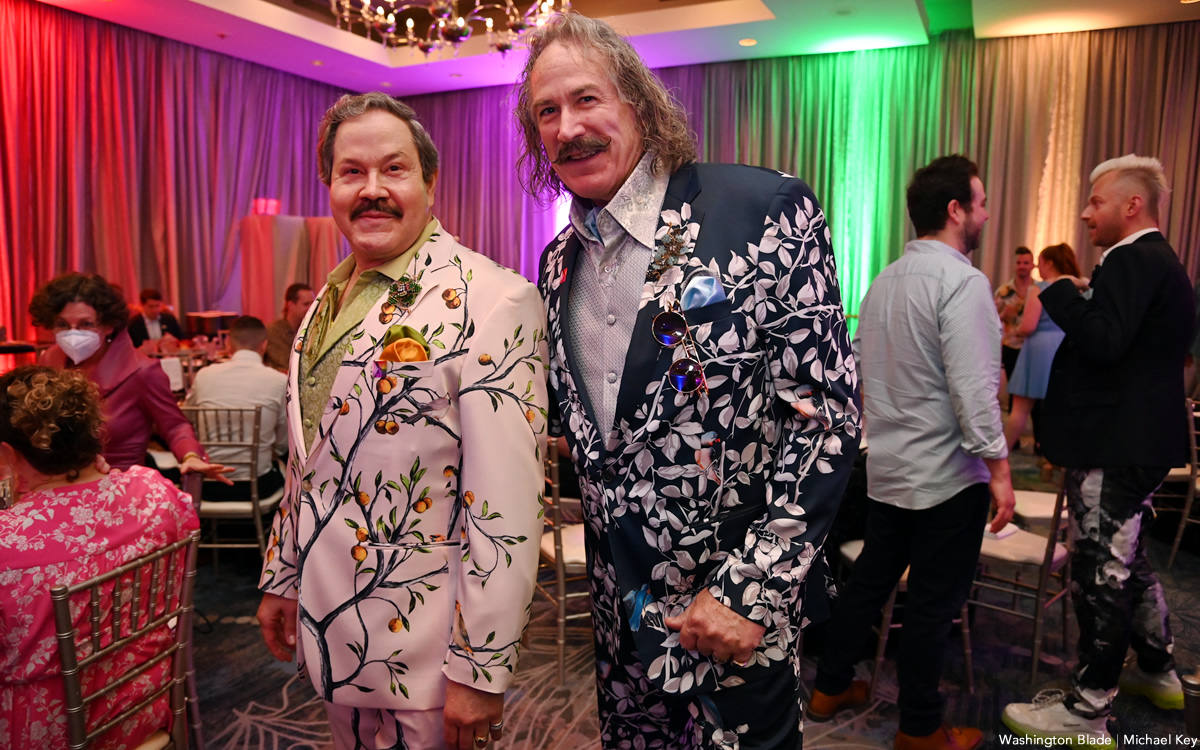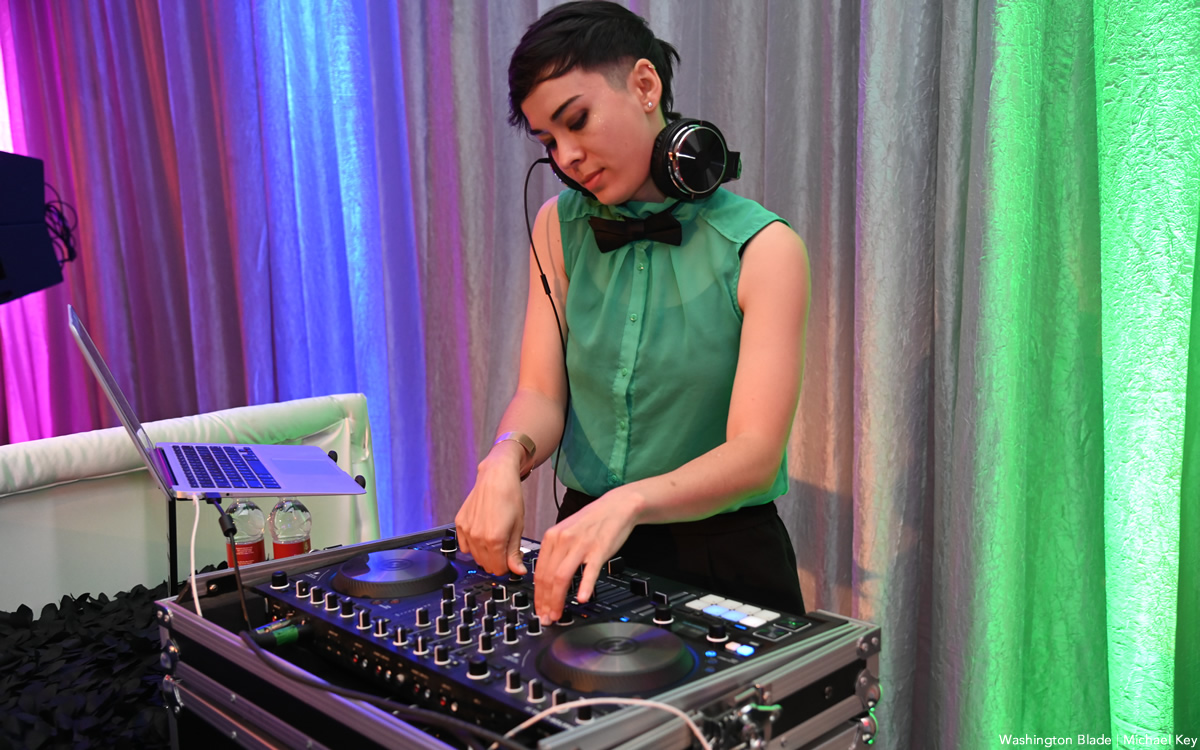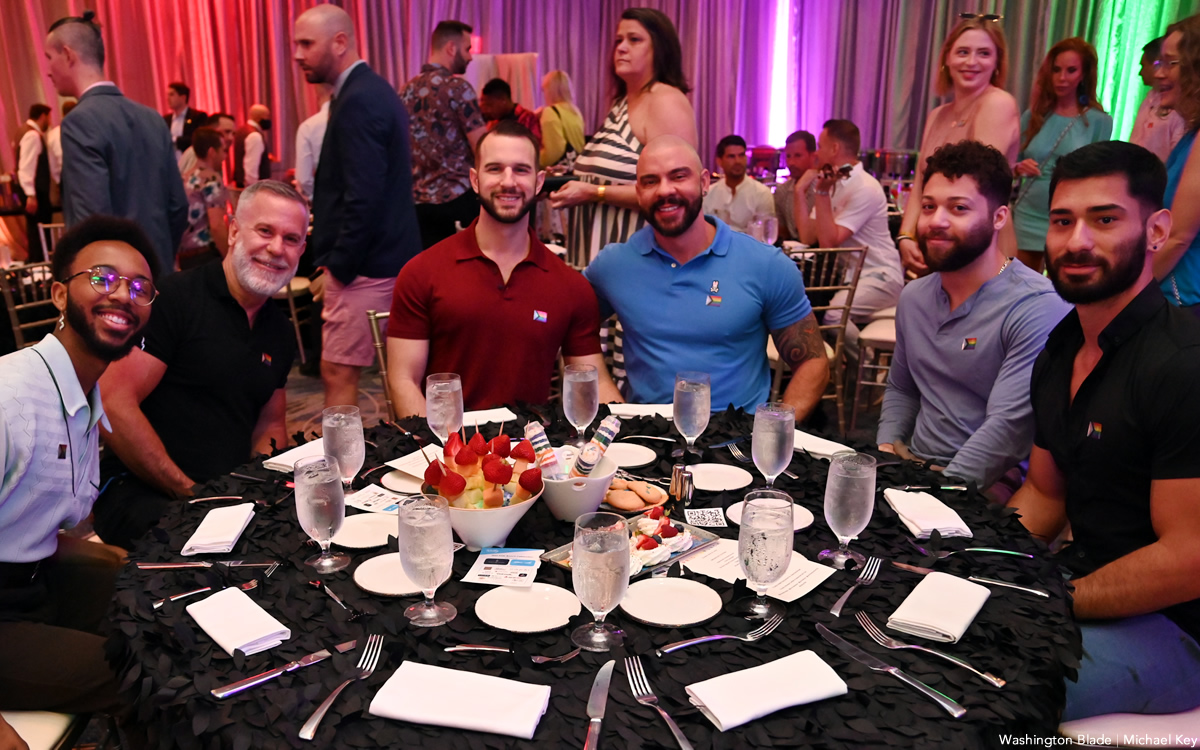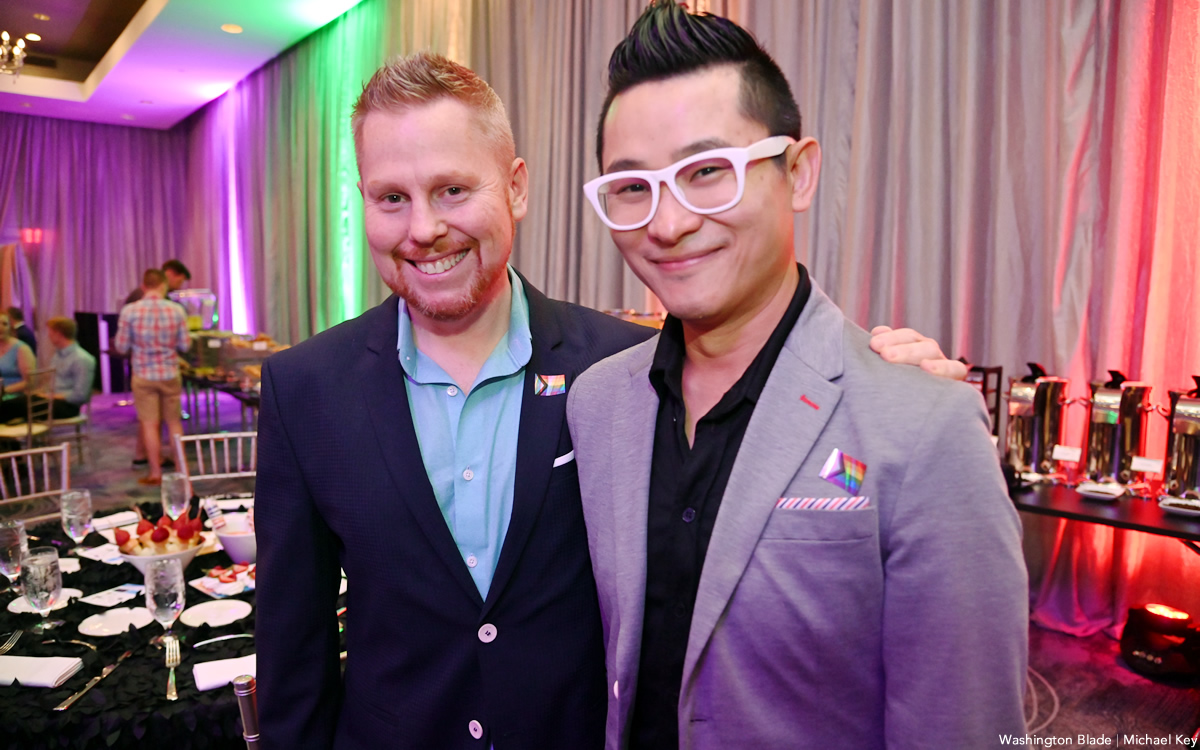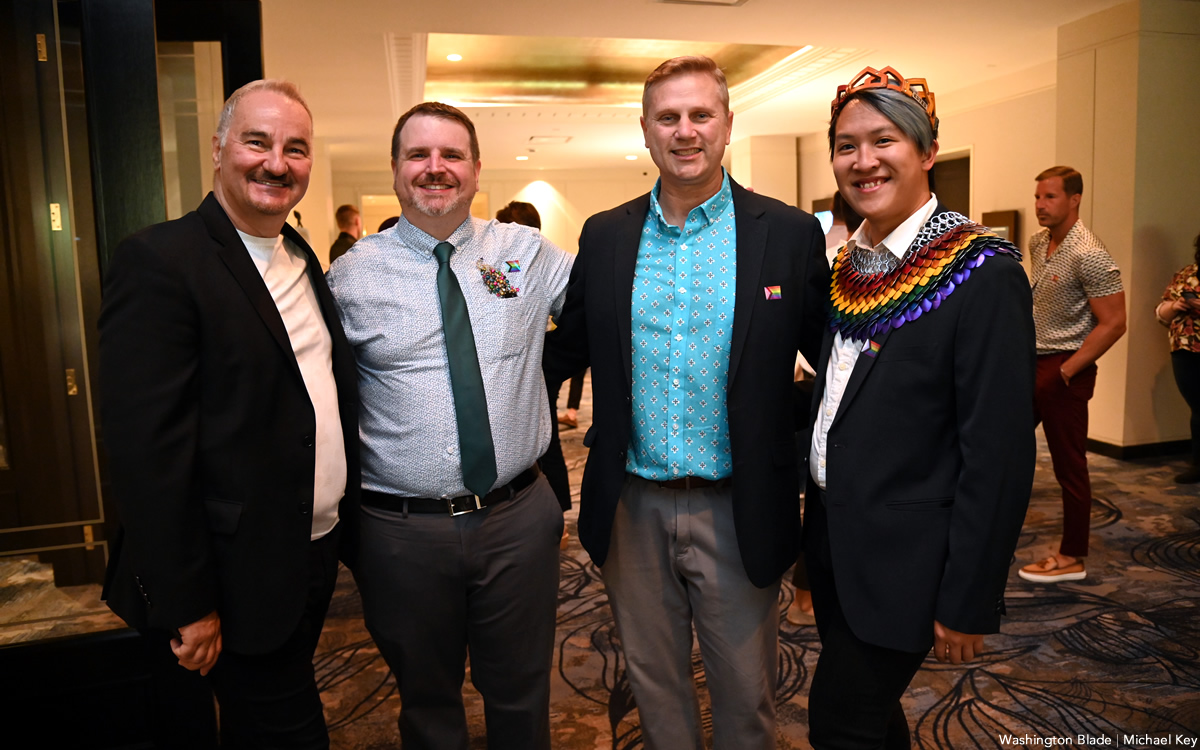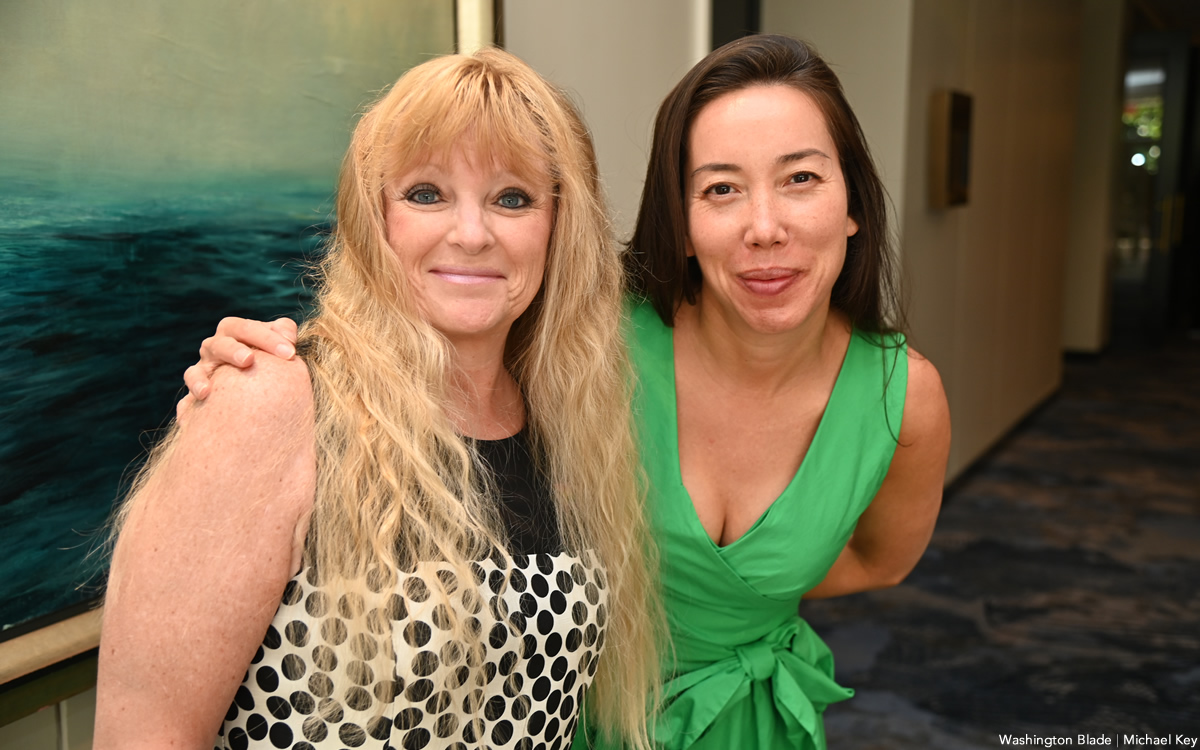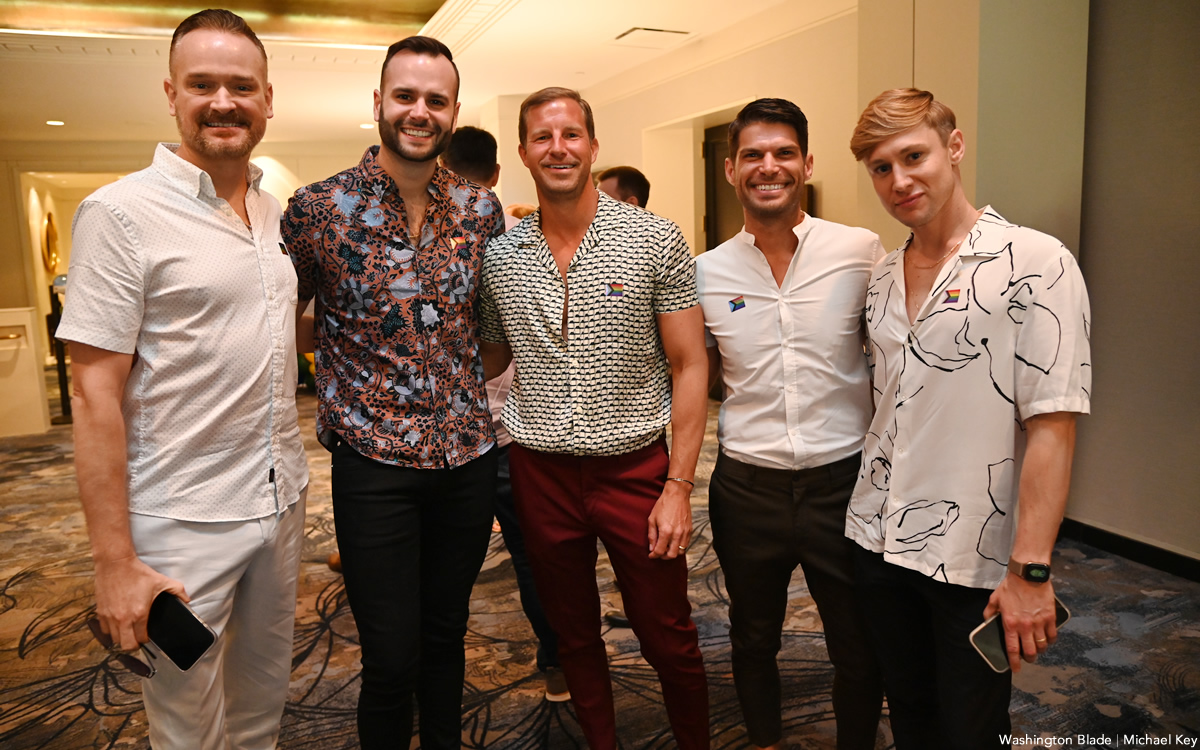 PHOTOS: Miss Freddie's 2022
Brooklyn Heights wins the coveted crown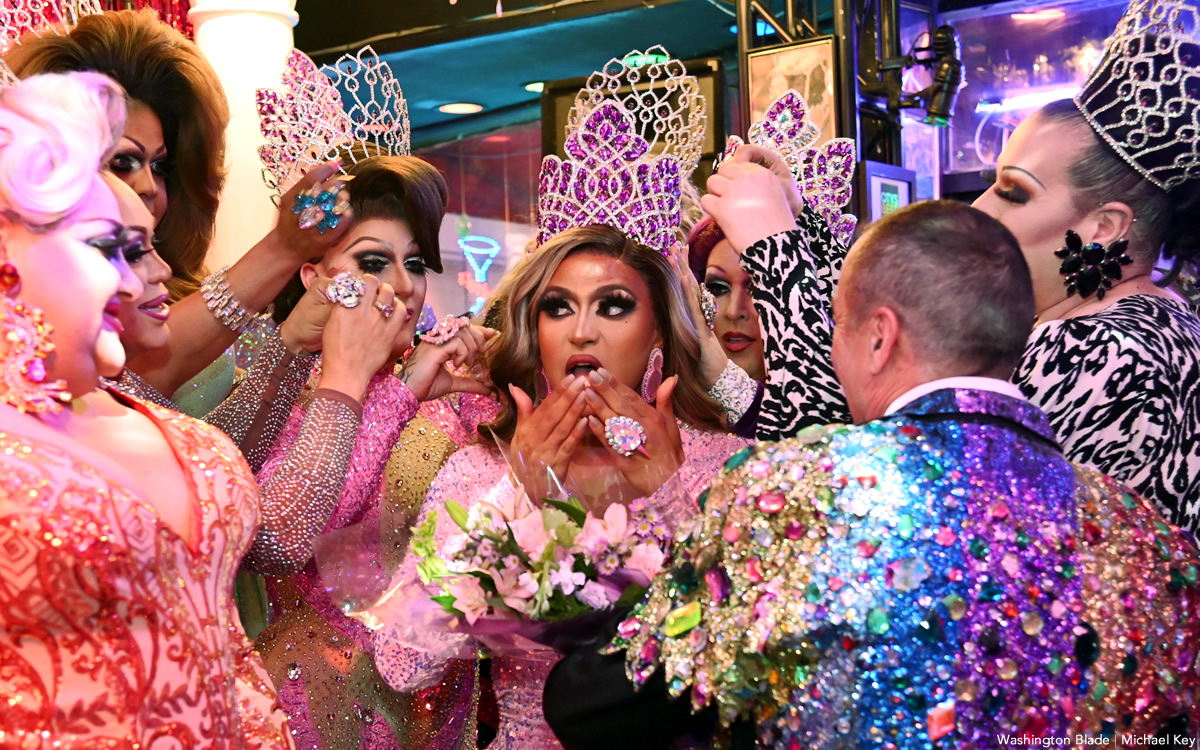 The Miss Freddie's drag pageant returned in-person this year to Freddie's Beach Bar & Restaurant in Arlington, Va. on Friday, May 20. Six contestants vied for the crown, but the "Pandemic Queen," Tatiyanna Voche' (Miss Freddie's 2020 and 2021) passed on her crown to Brooklyn Heights of Baltimore, Md. following talent, beachwear, "Met Gala-inspired looks," and on-stage question categories of competition. Chasity Vain and Deja Diamond Jemaceye placed second and third respectively.
Patti Lovelace was crowned Miss Freddie's Emeritus as voted upon unanimously by the former Miss Freddies.
"First Lady of Freddie's" and the Washington Blade's Best of Gay D.C. "Best Drag Queen" of 2015 Destiny B. Childs served as emcee alongside former Miss Freddie's Monet Dupree.
(Washington Blade photos by Michael Key)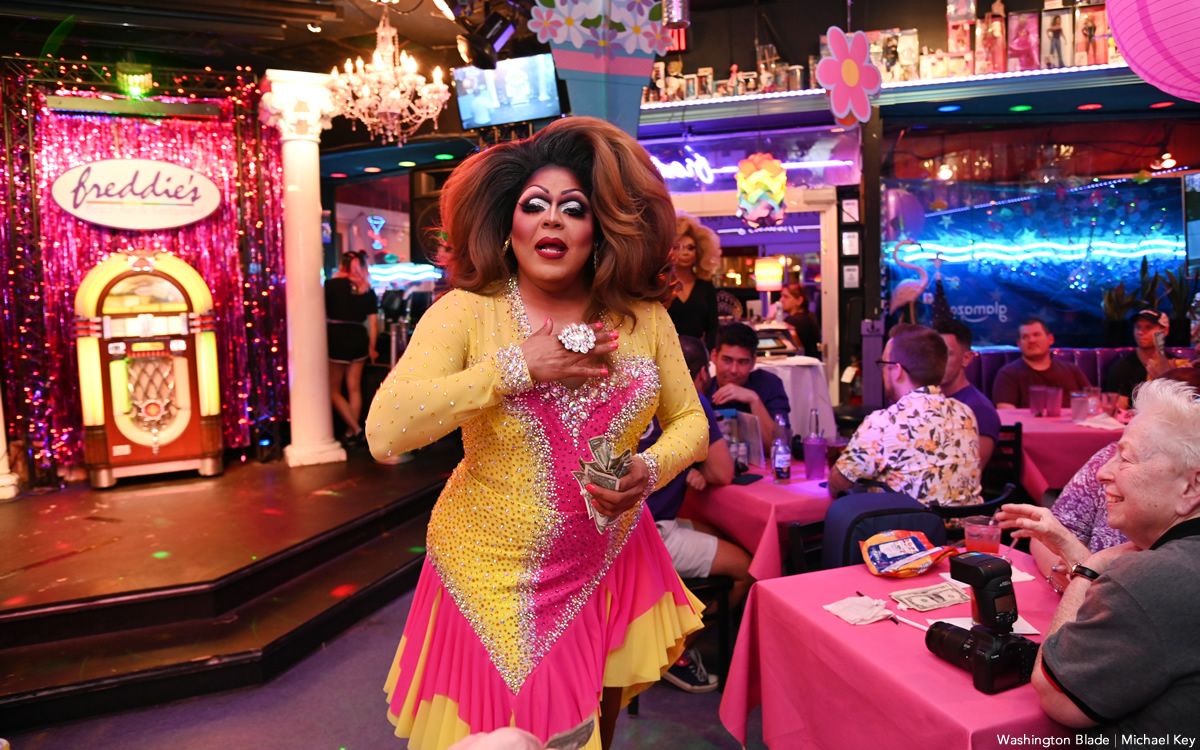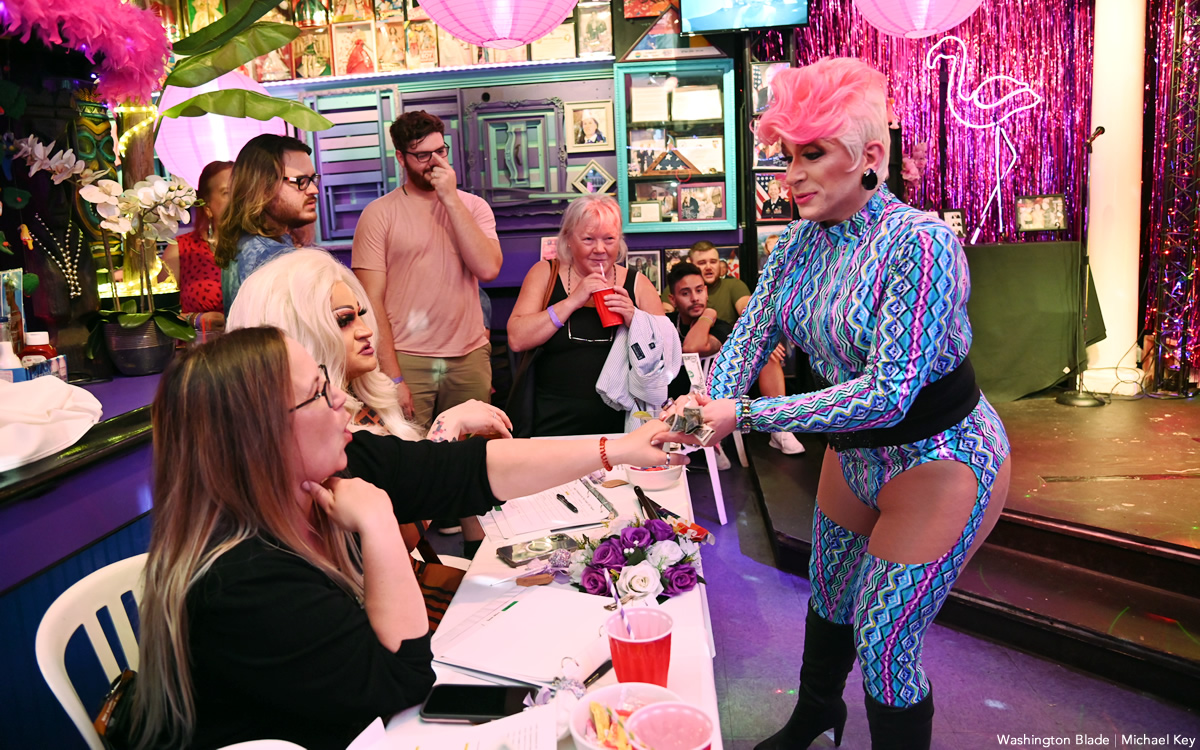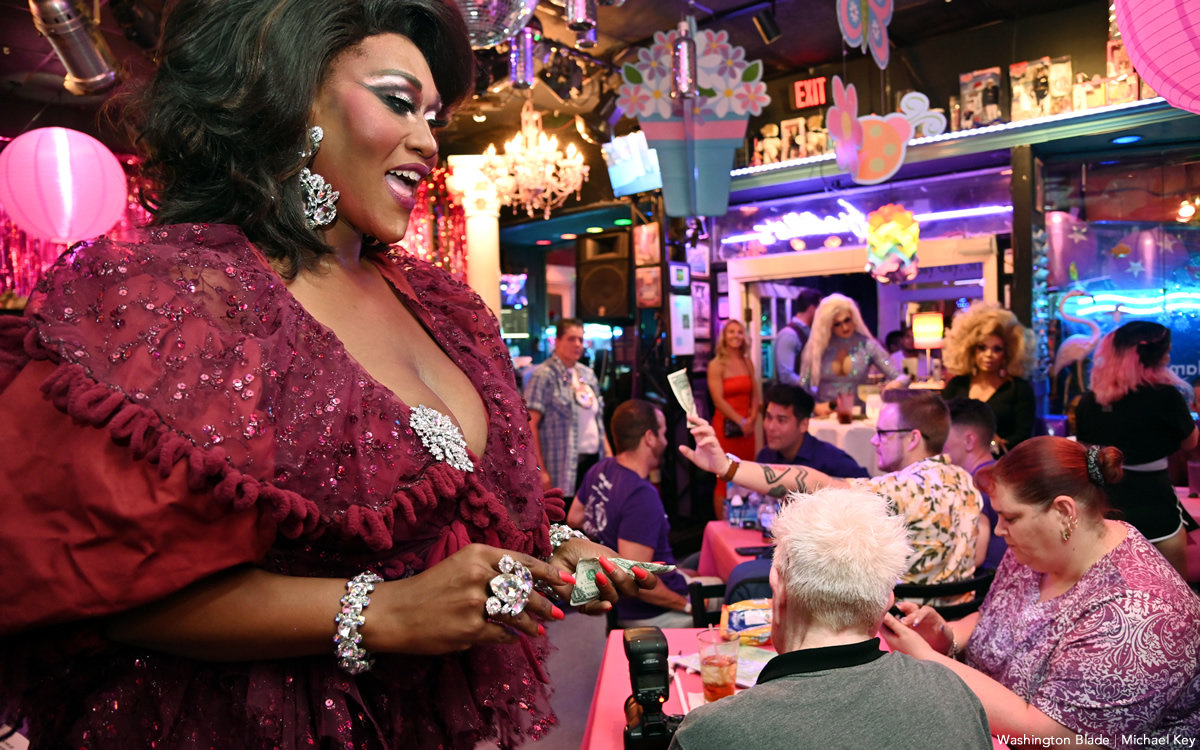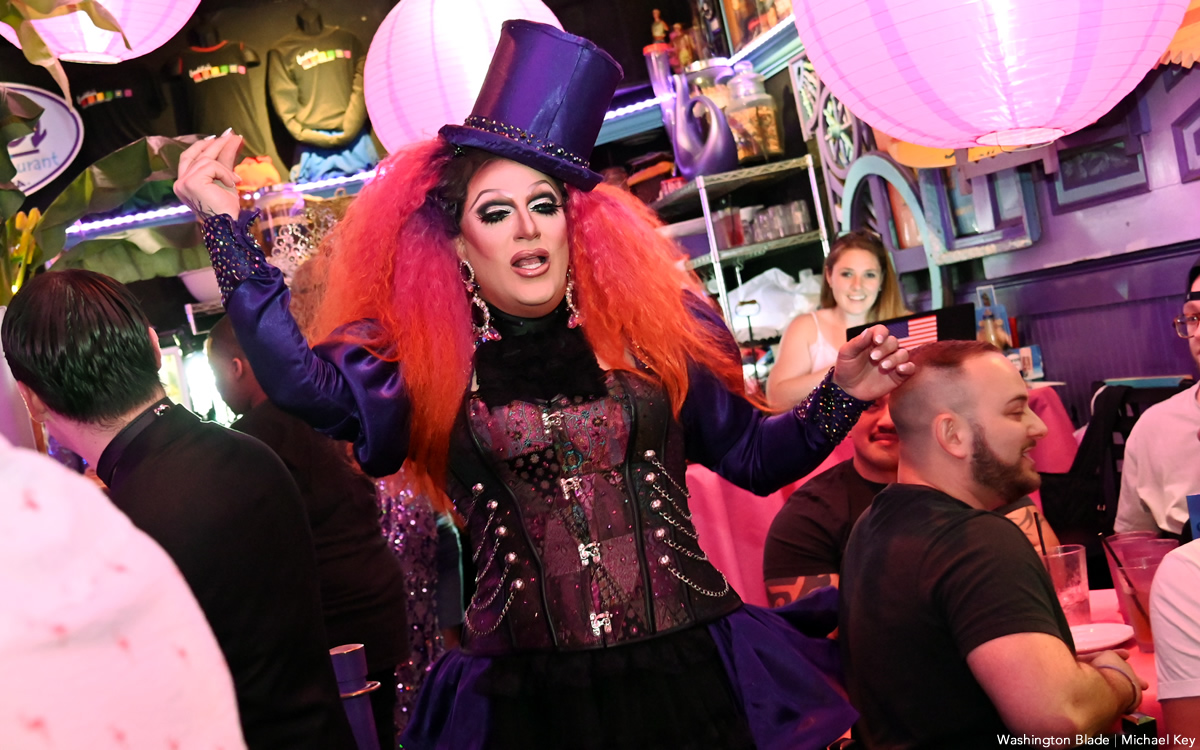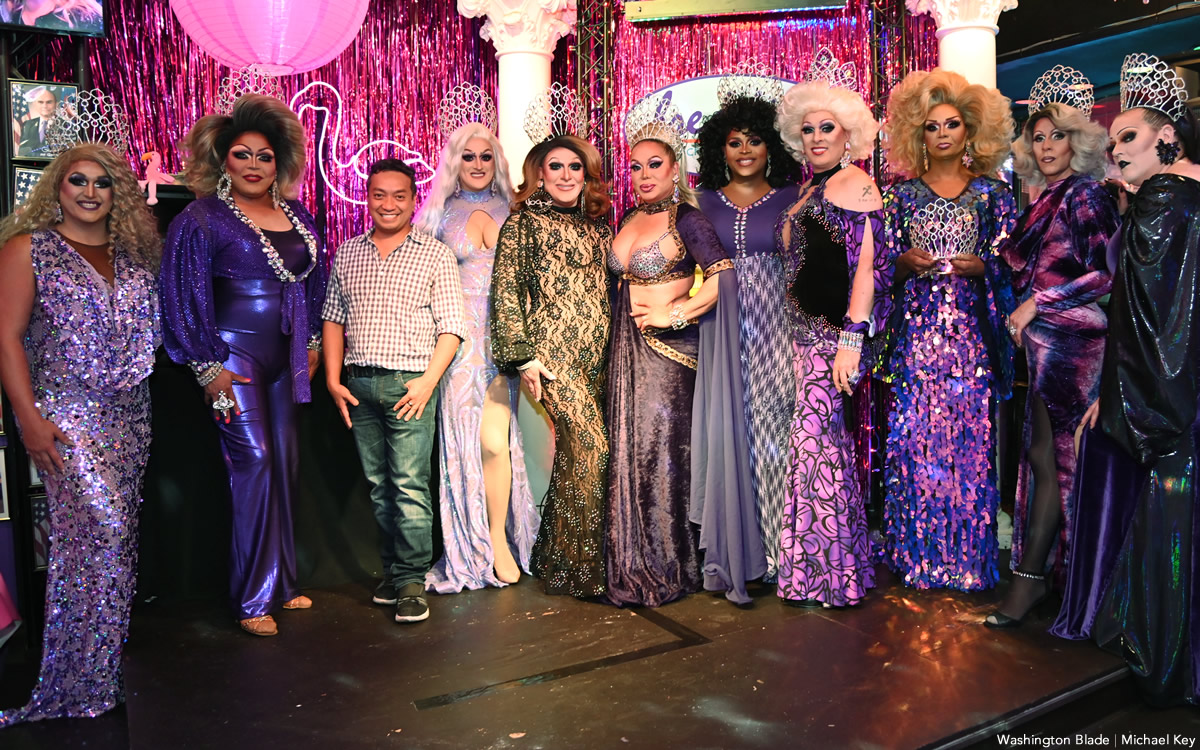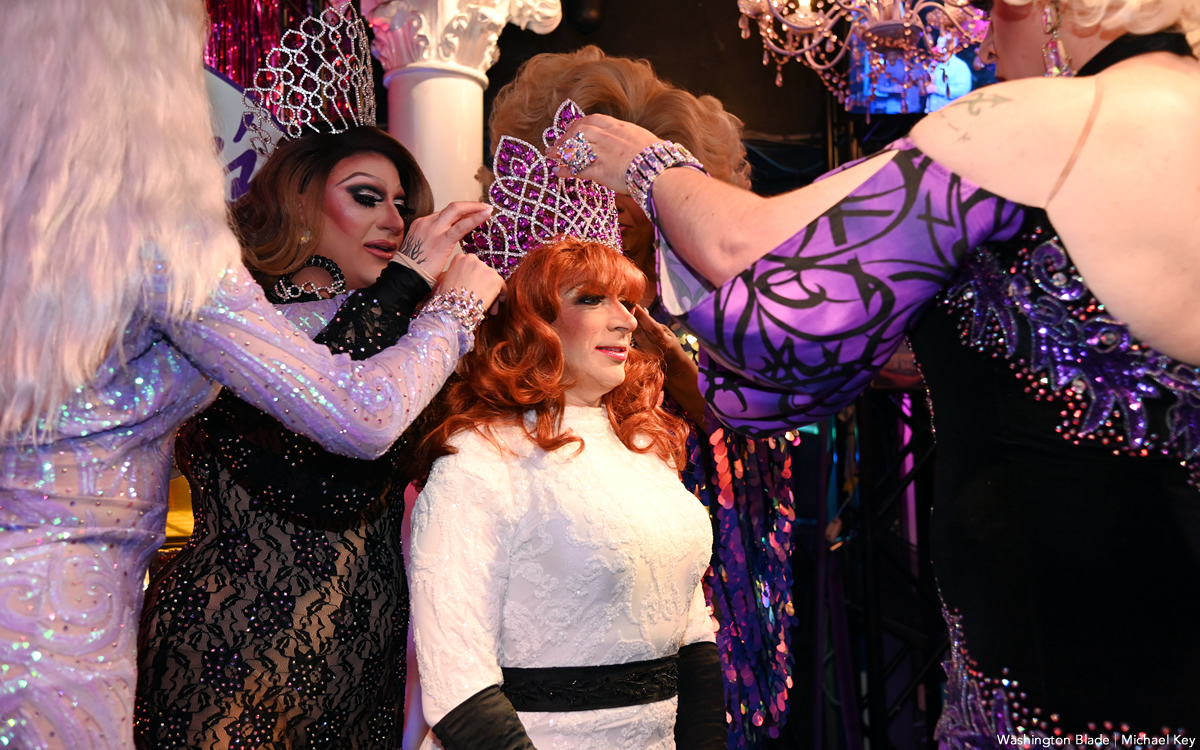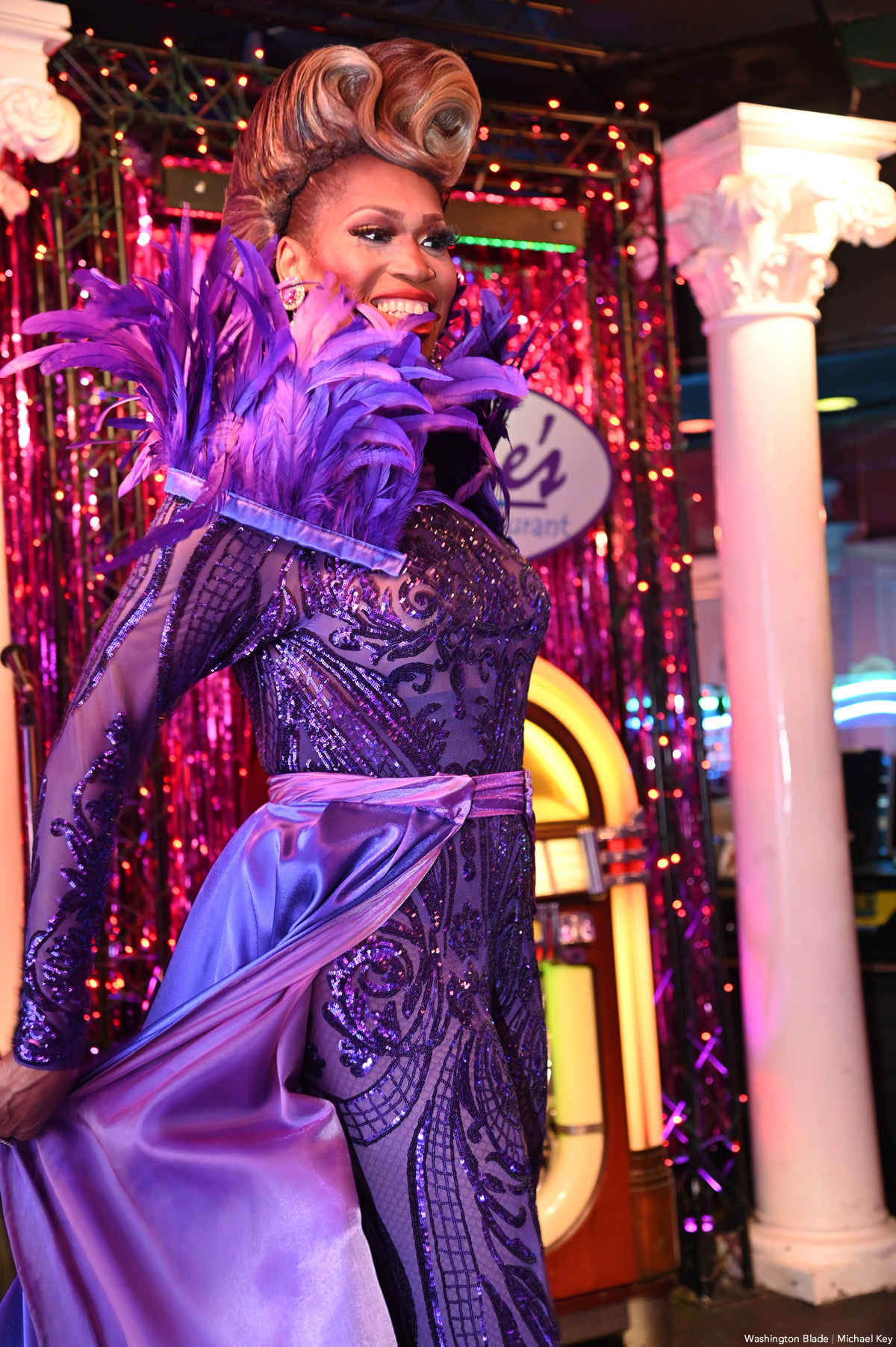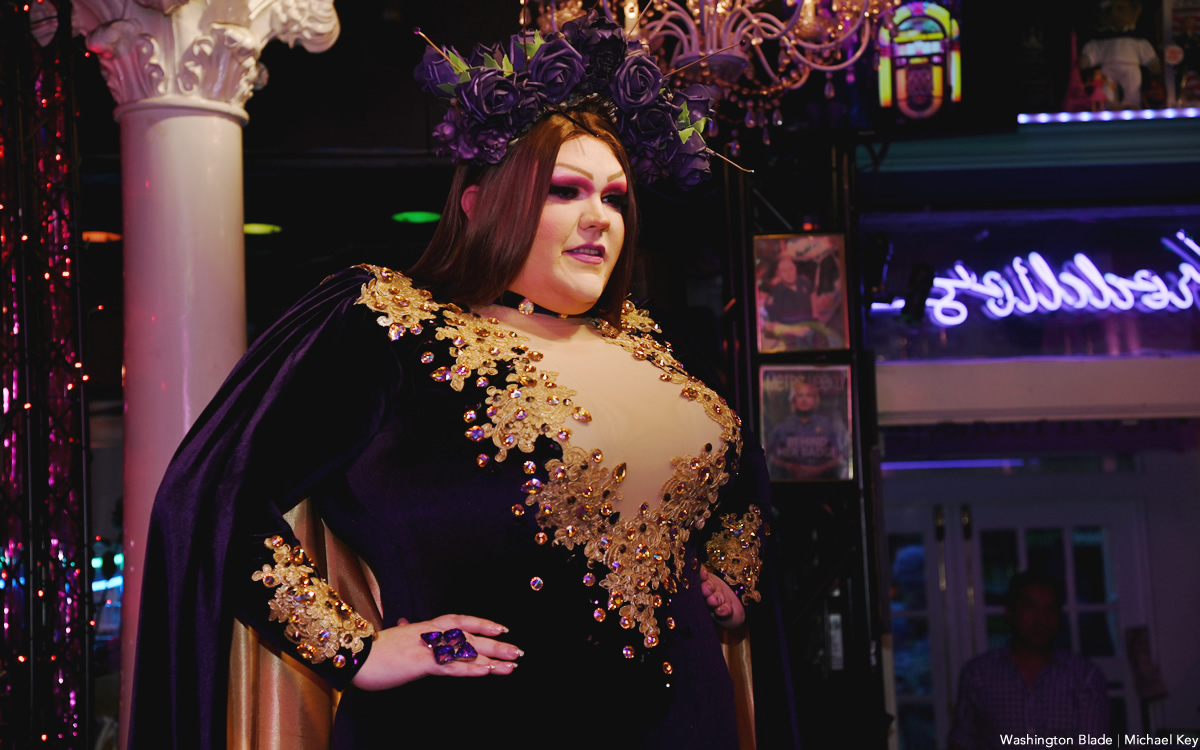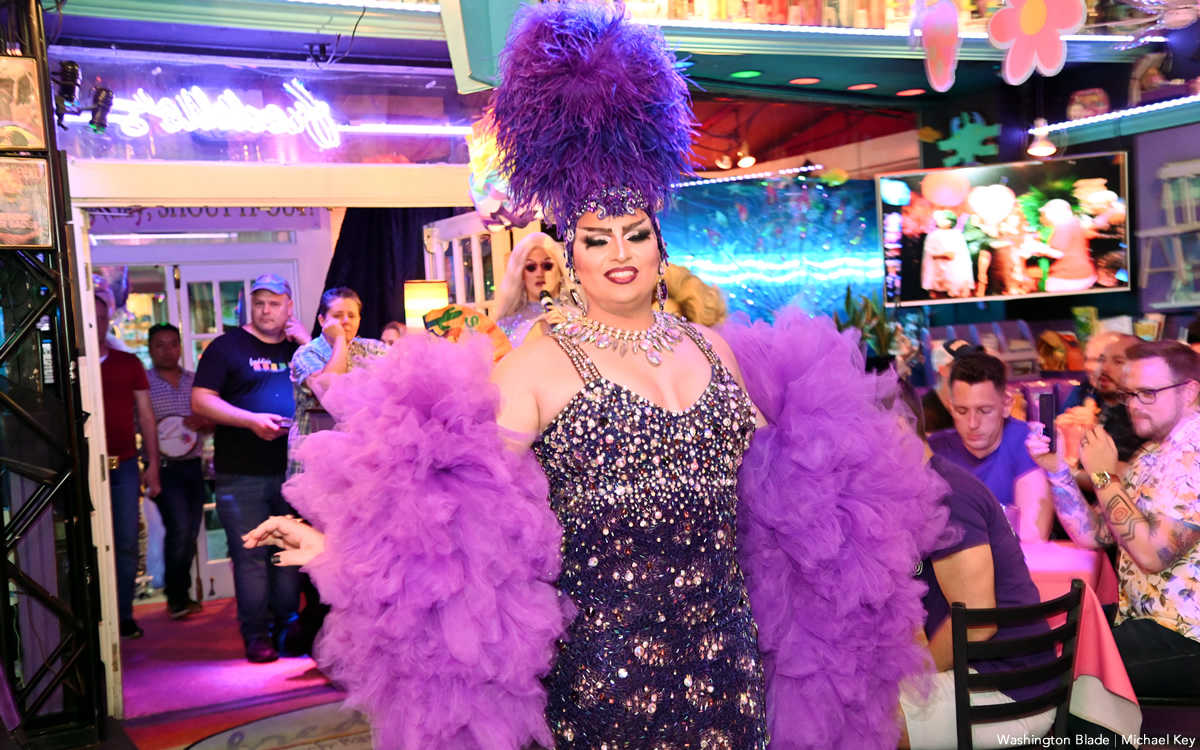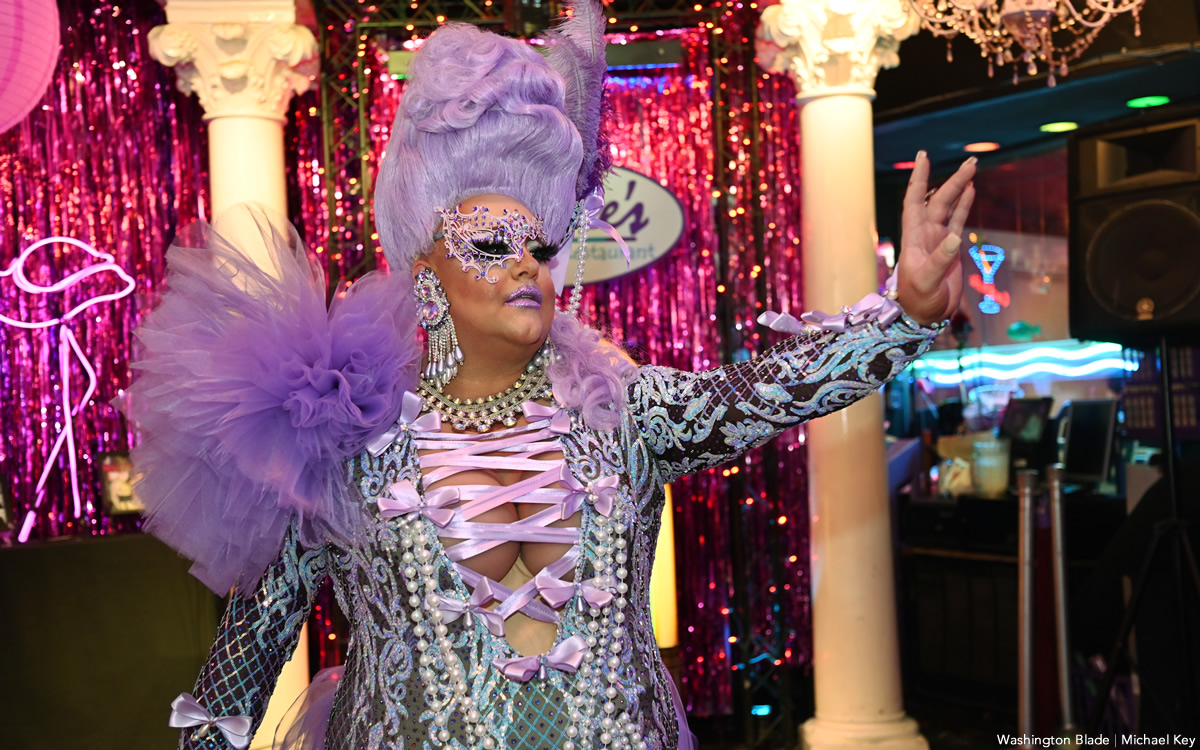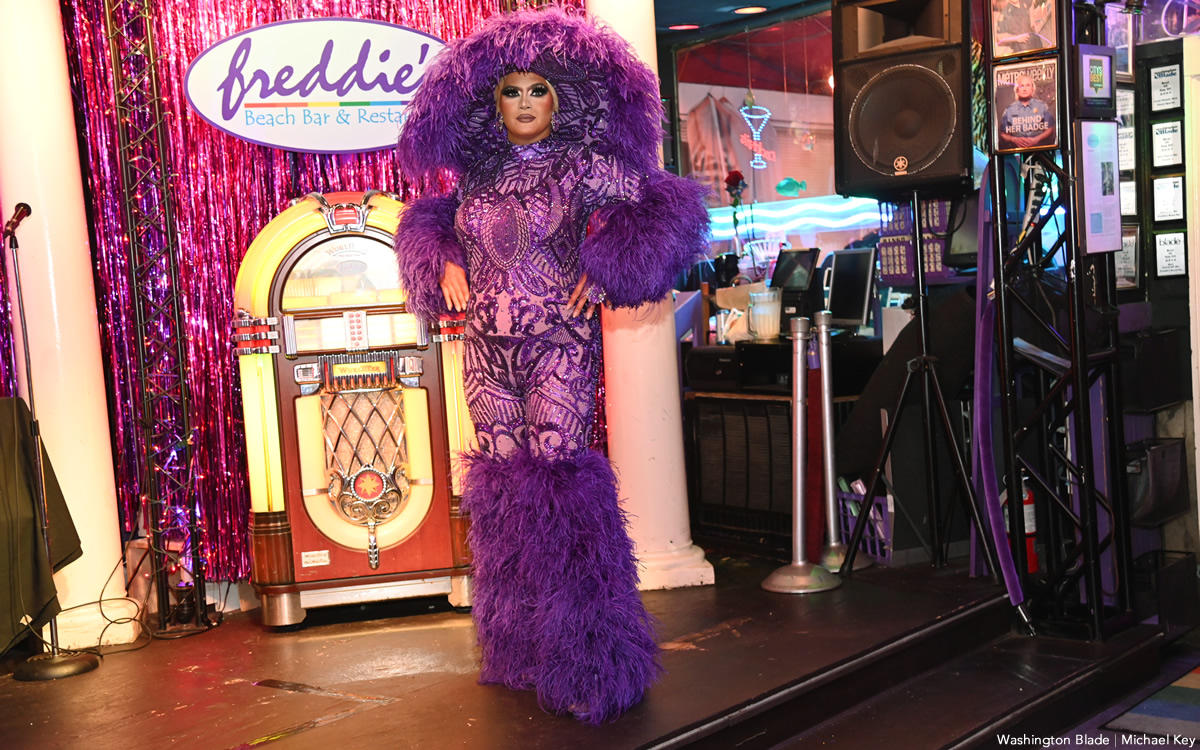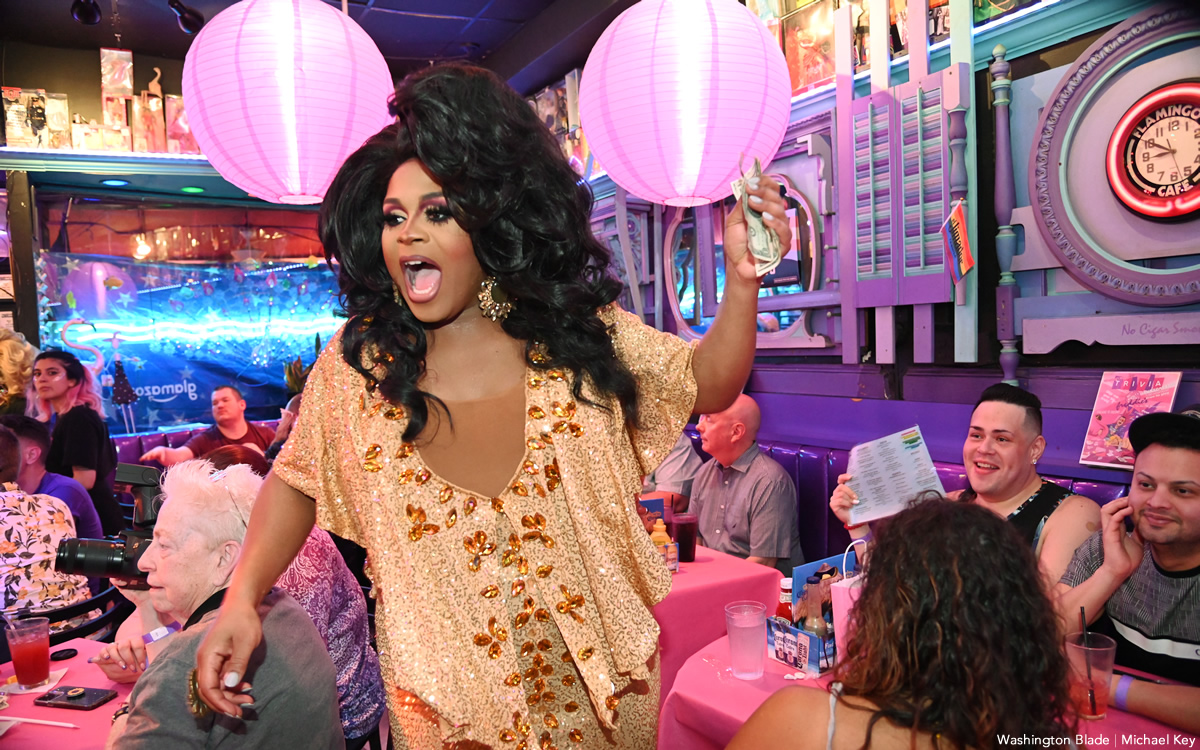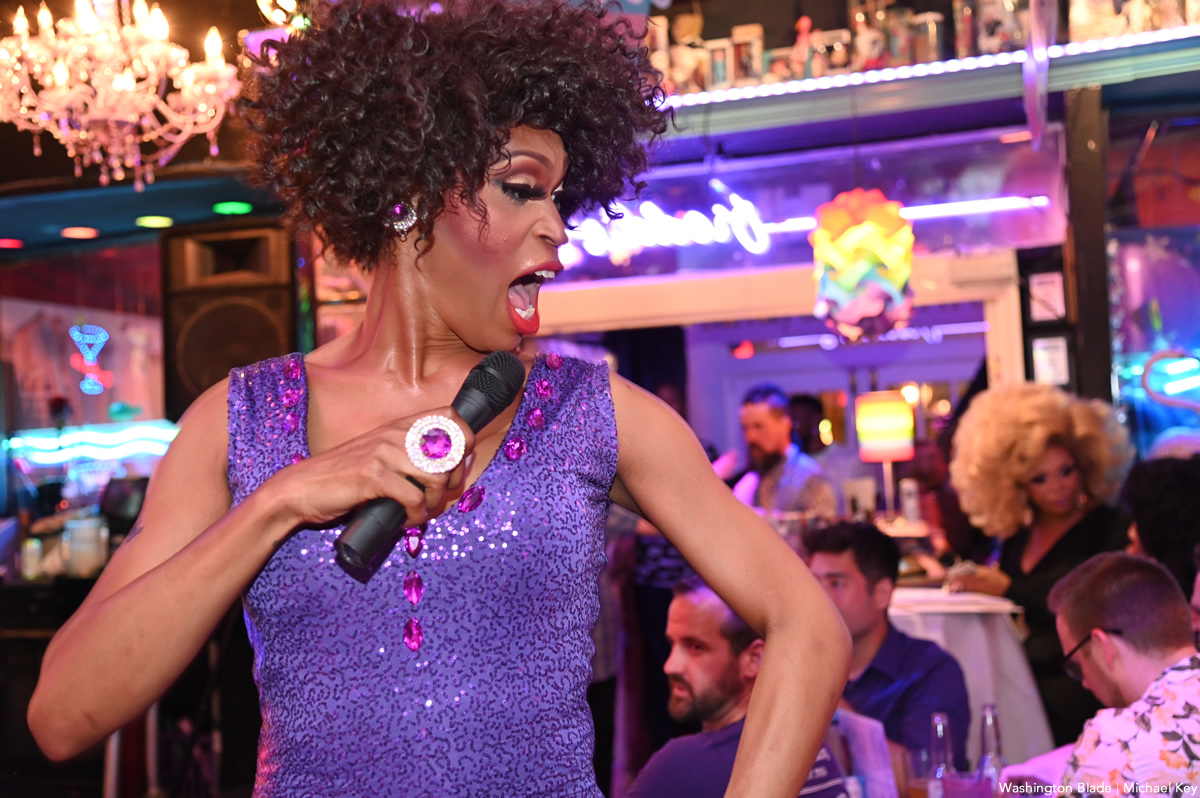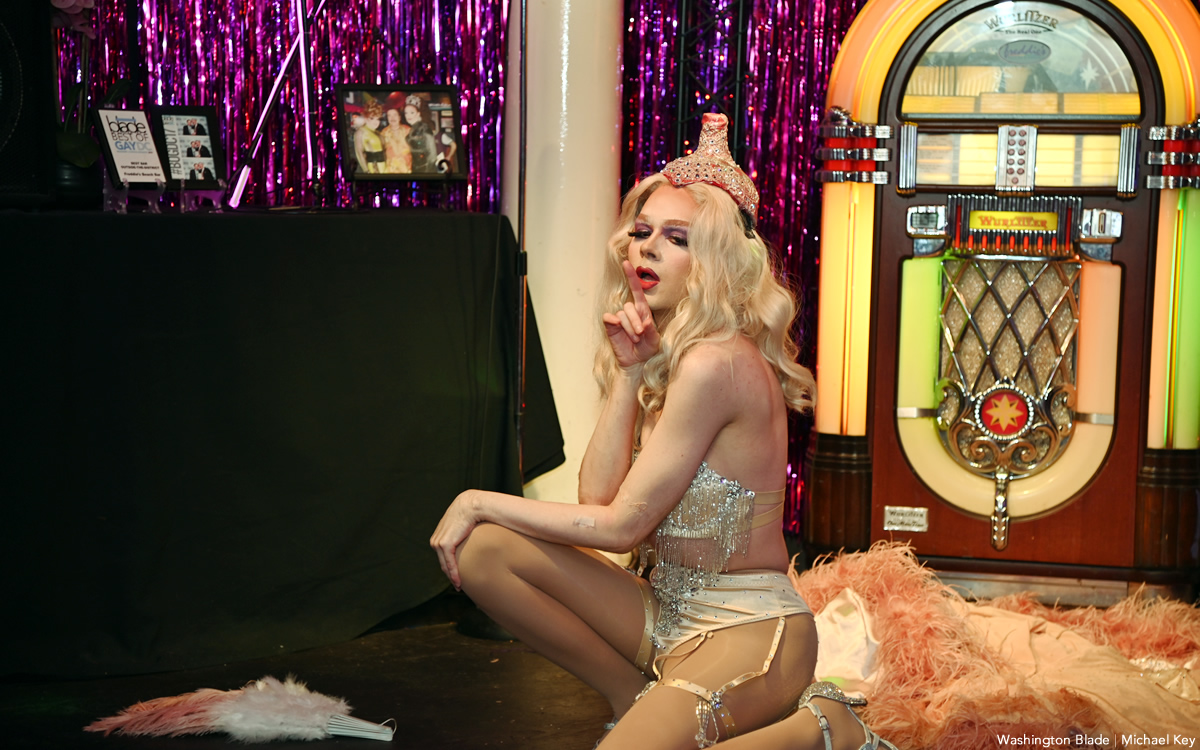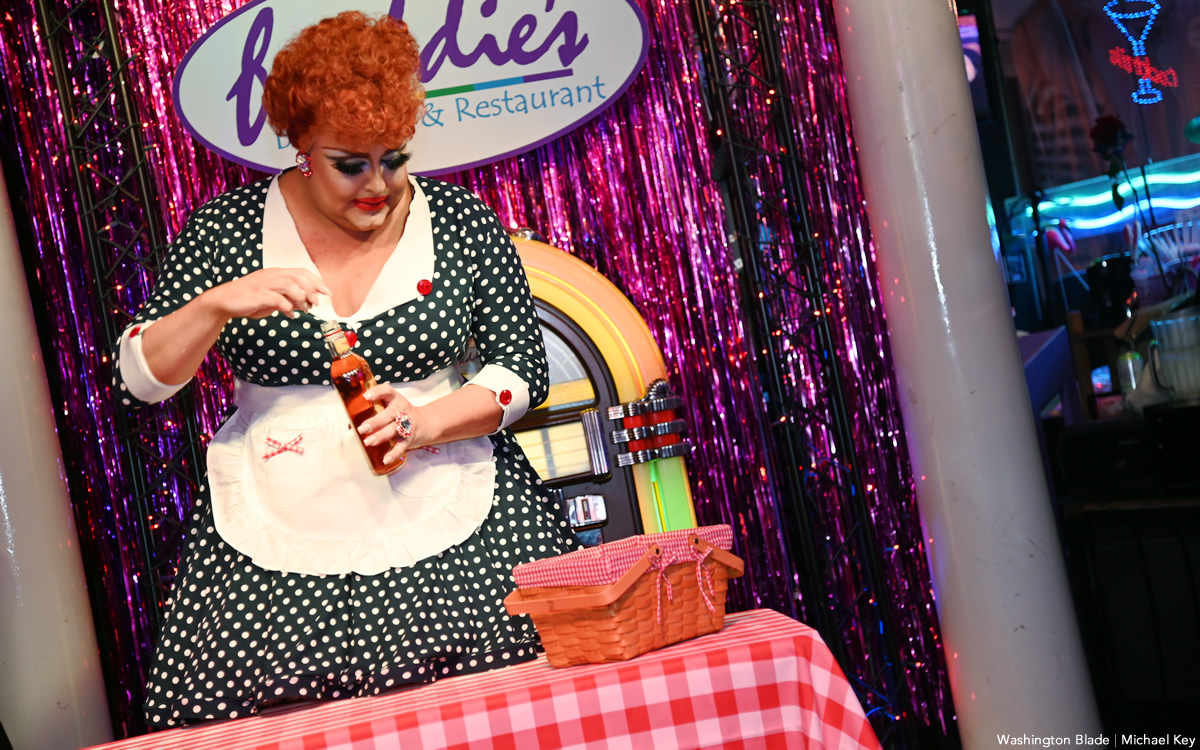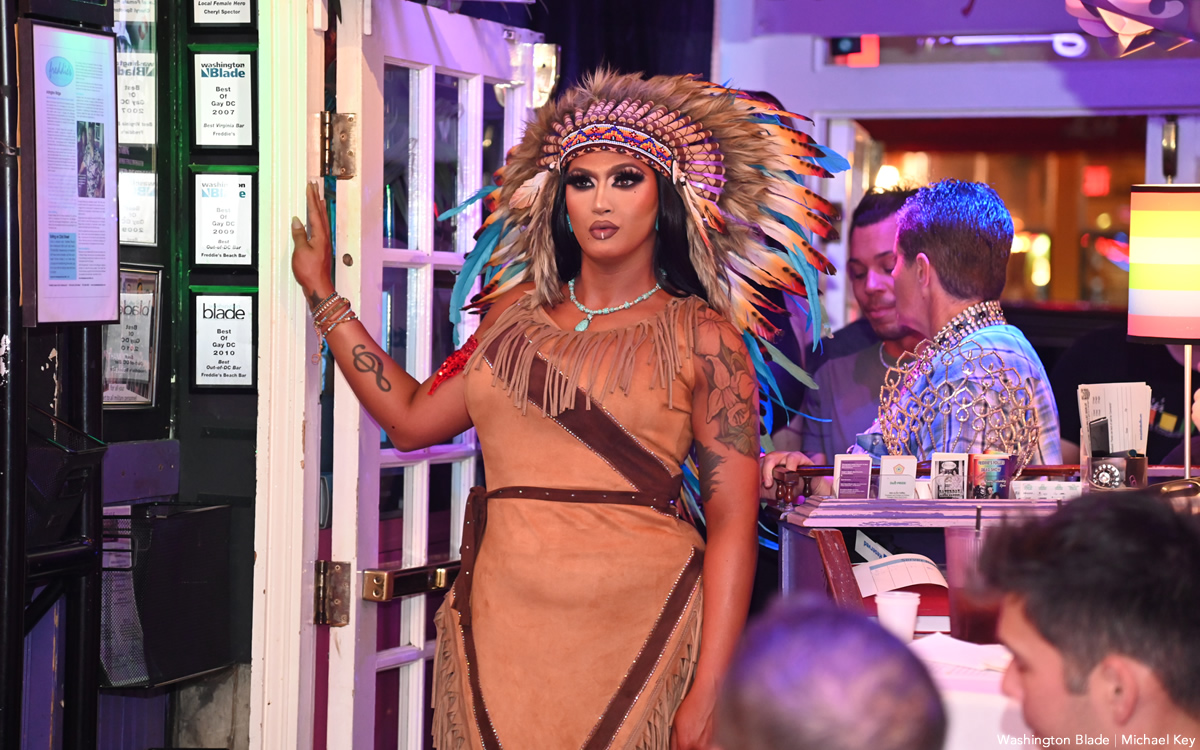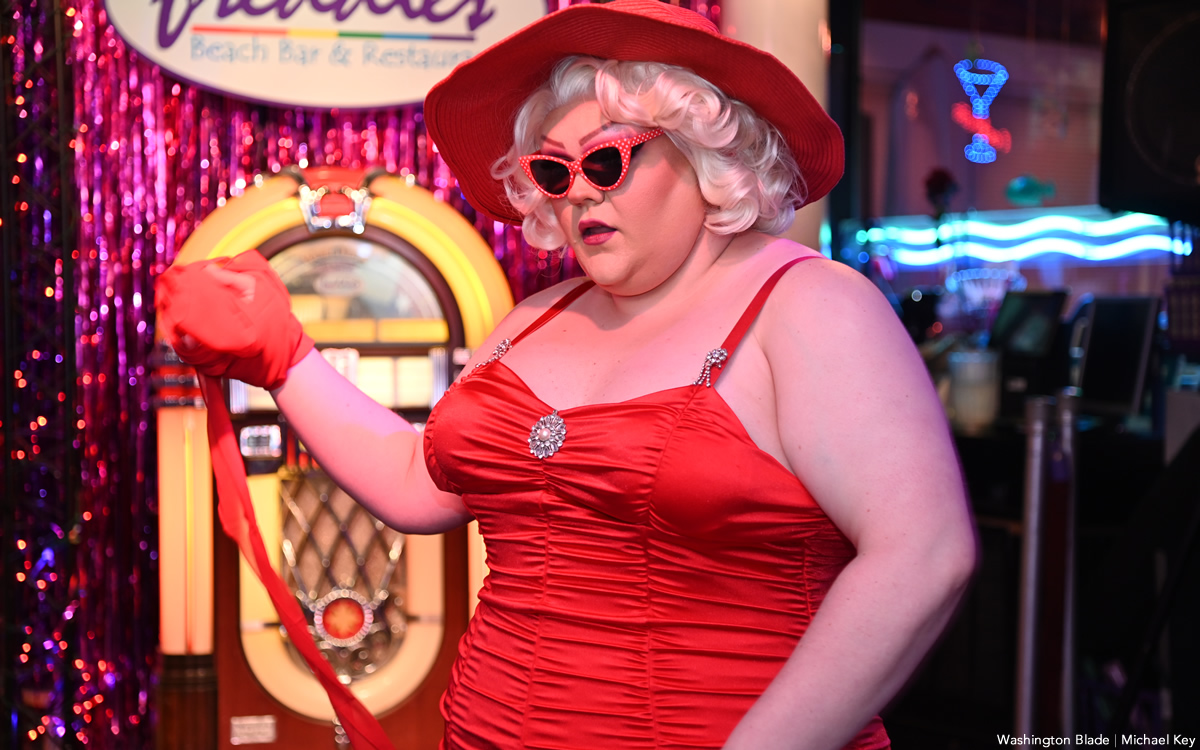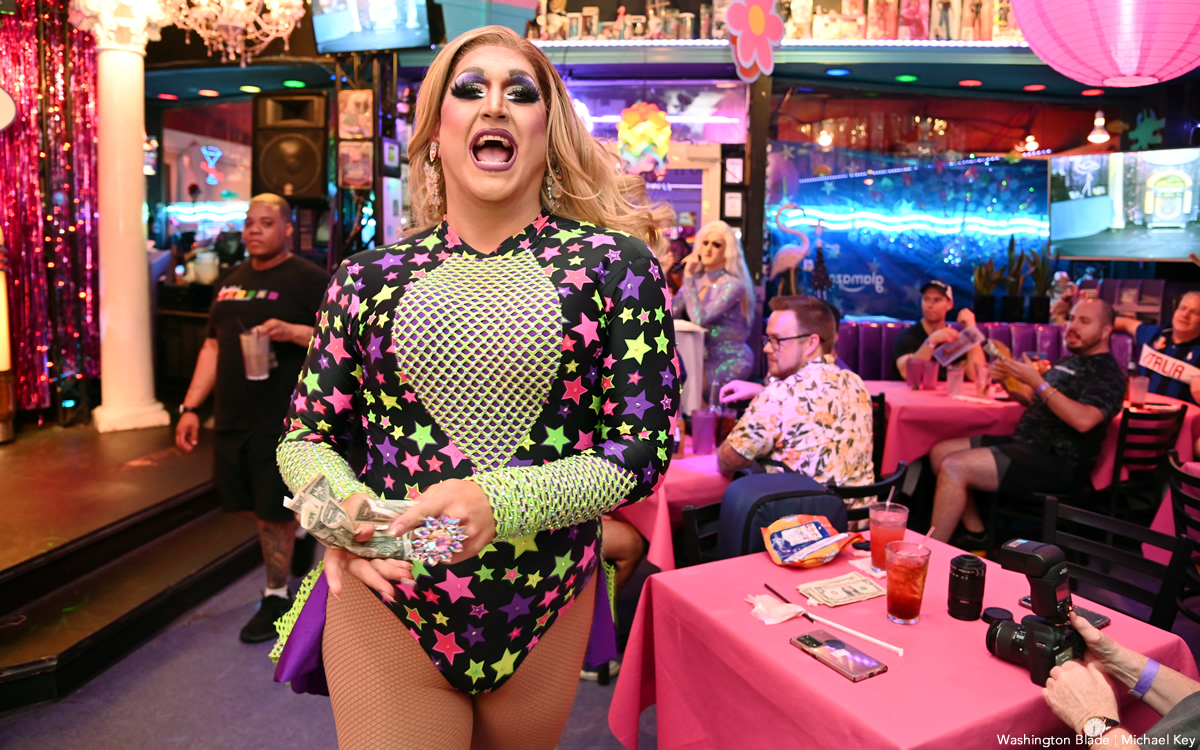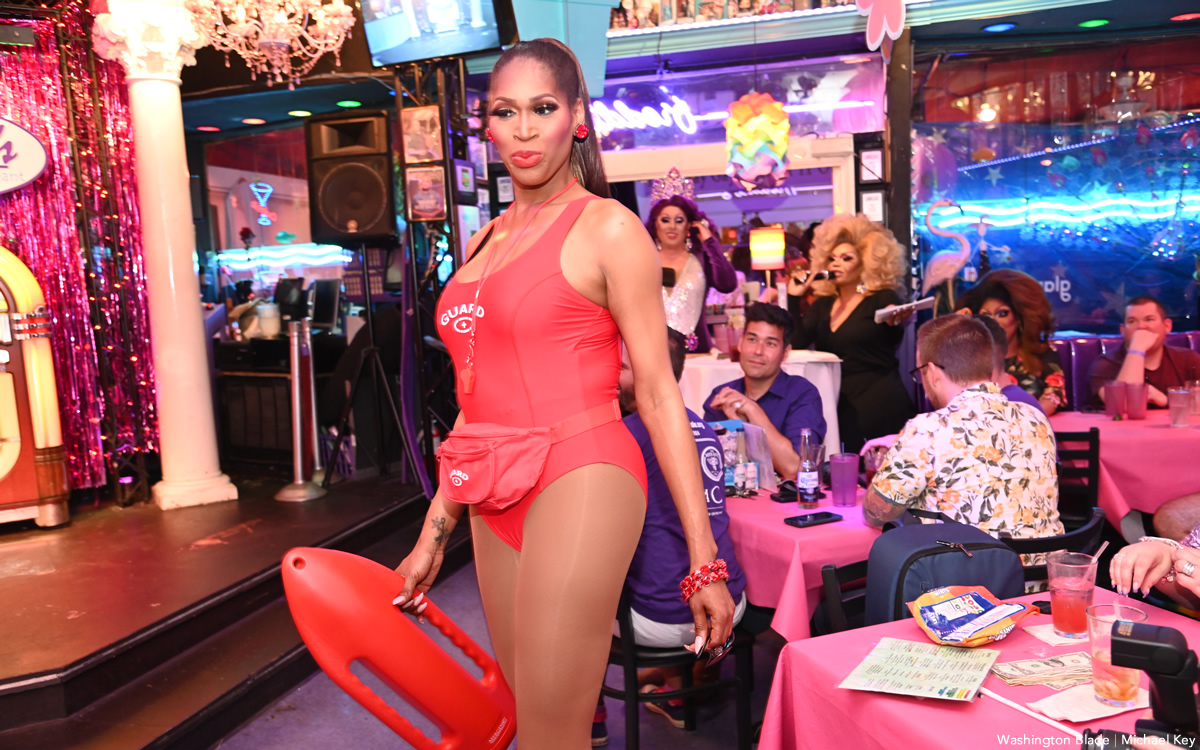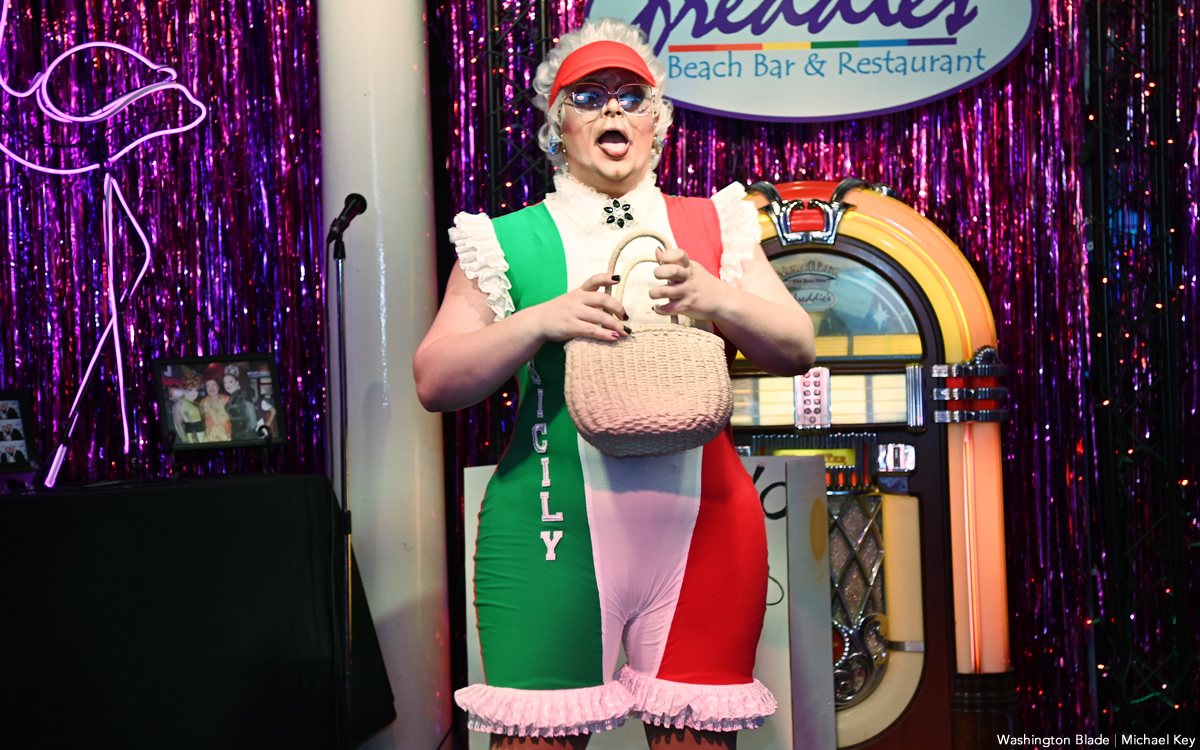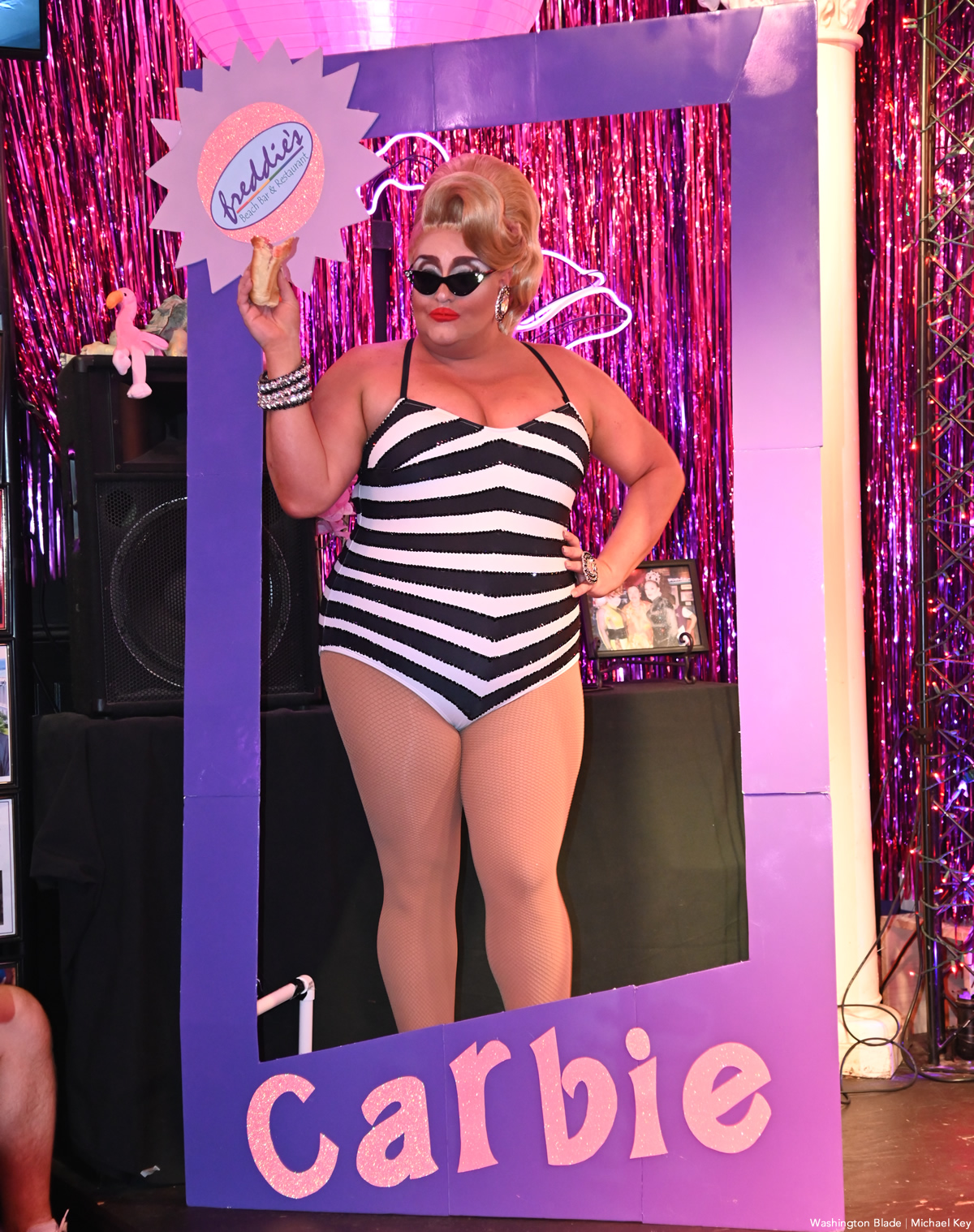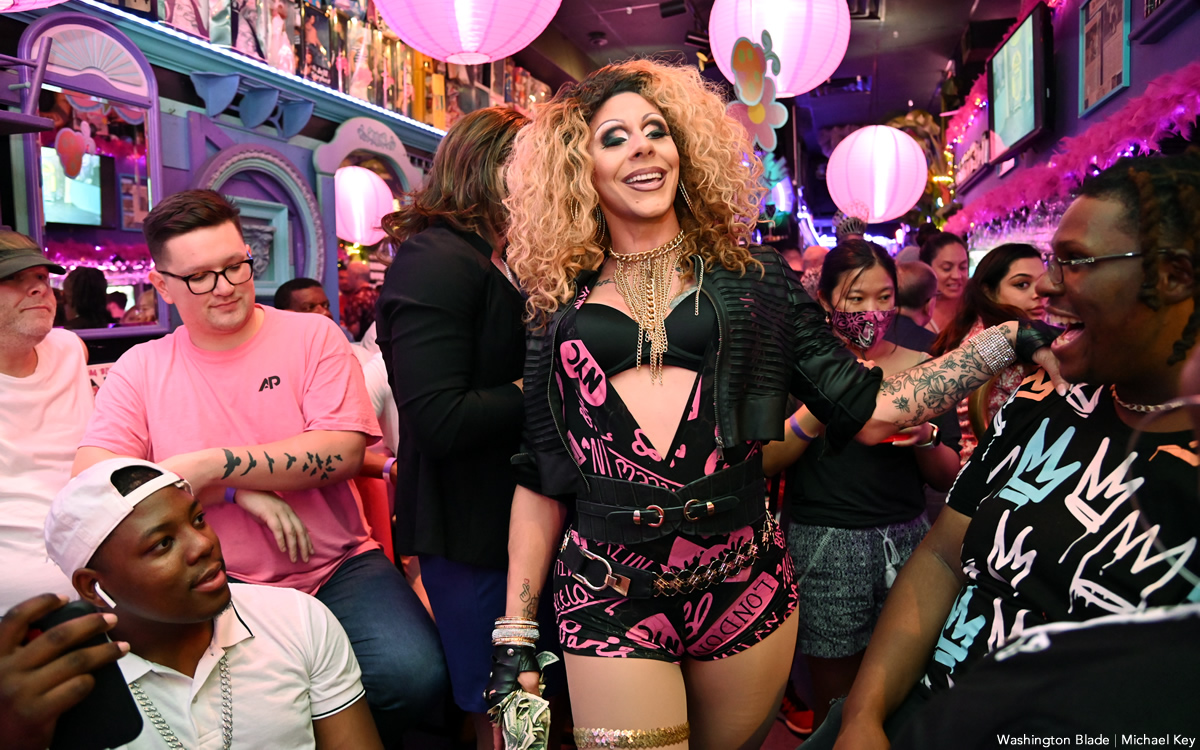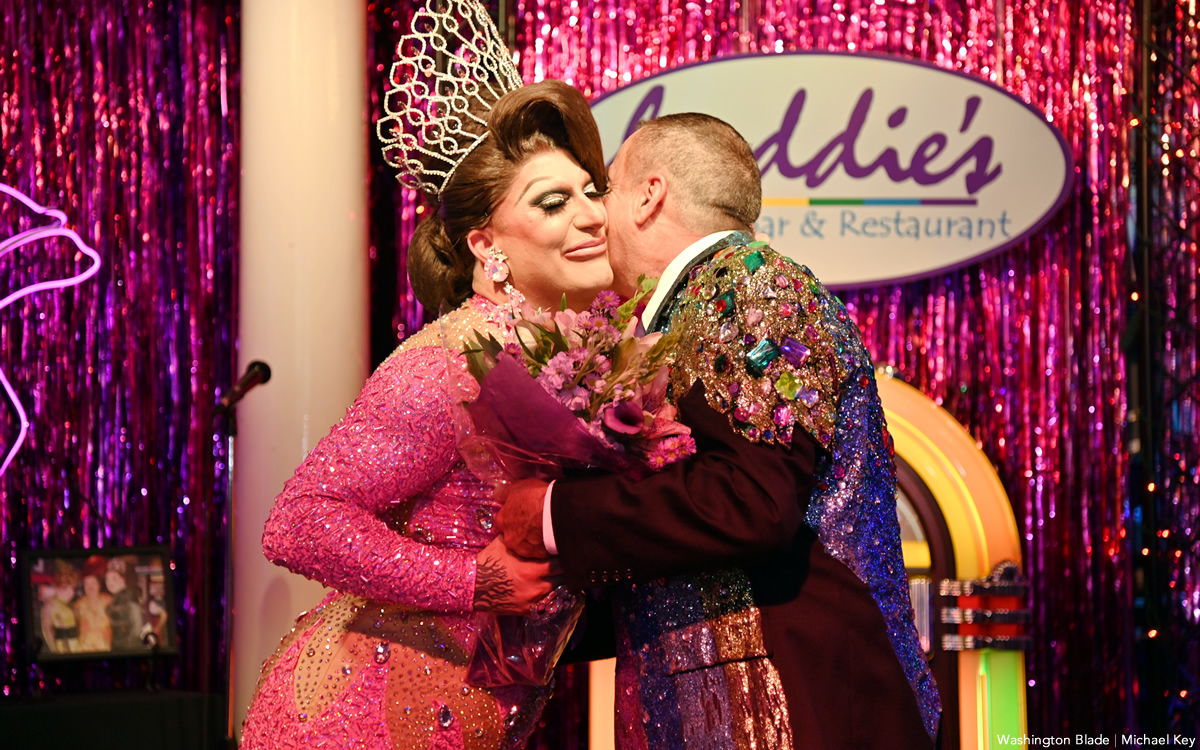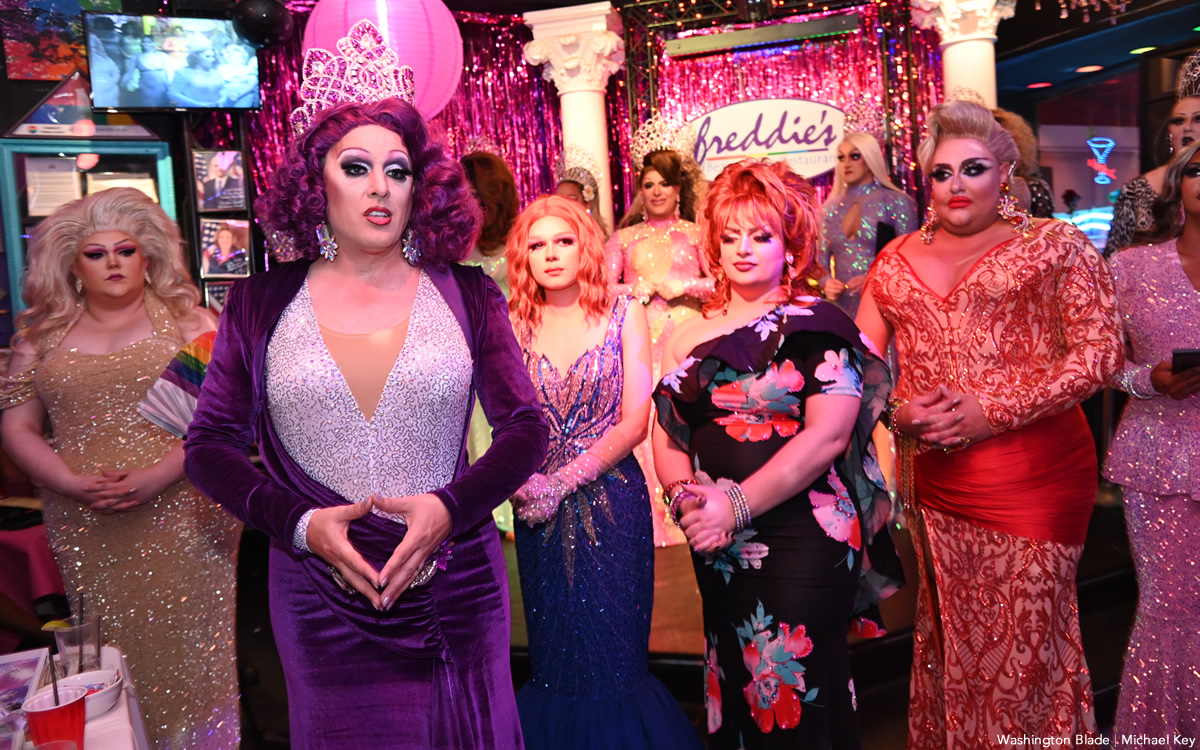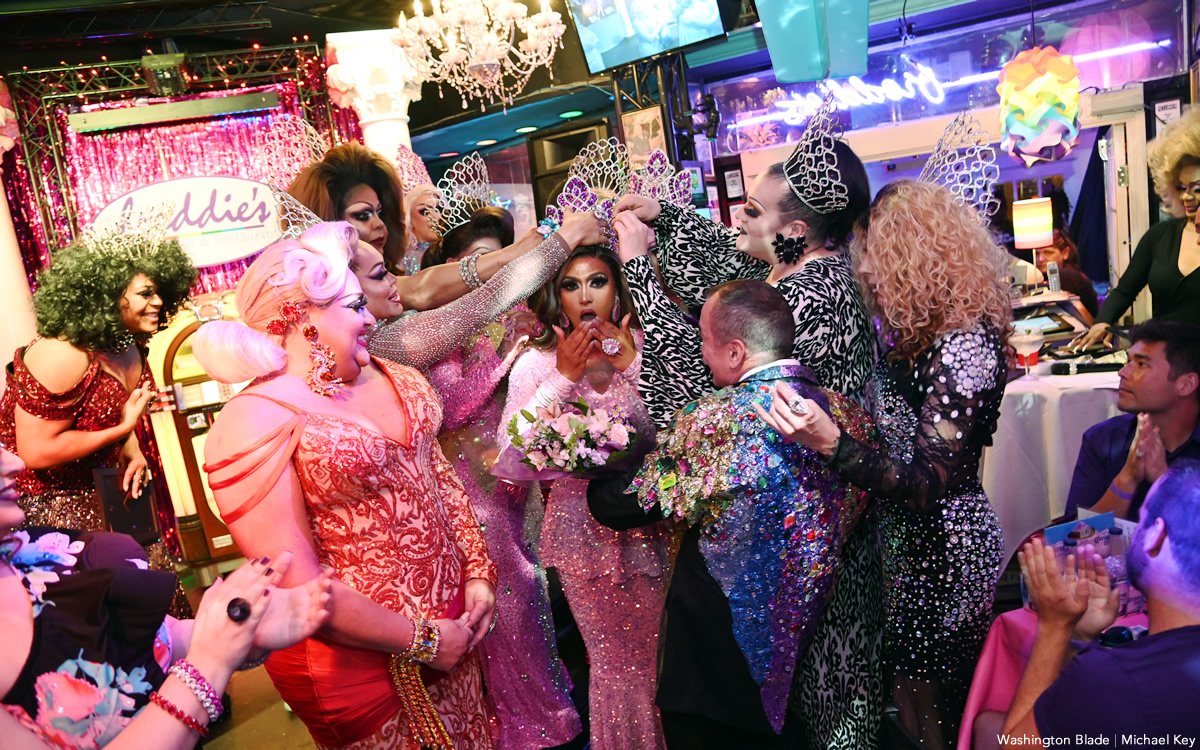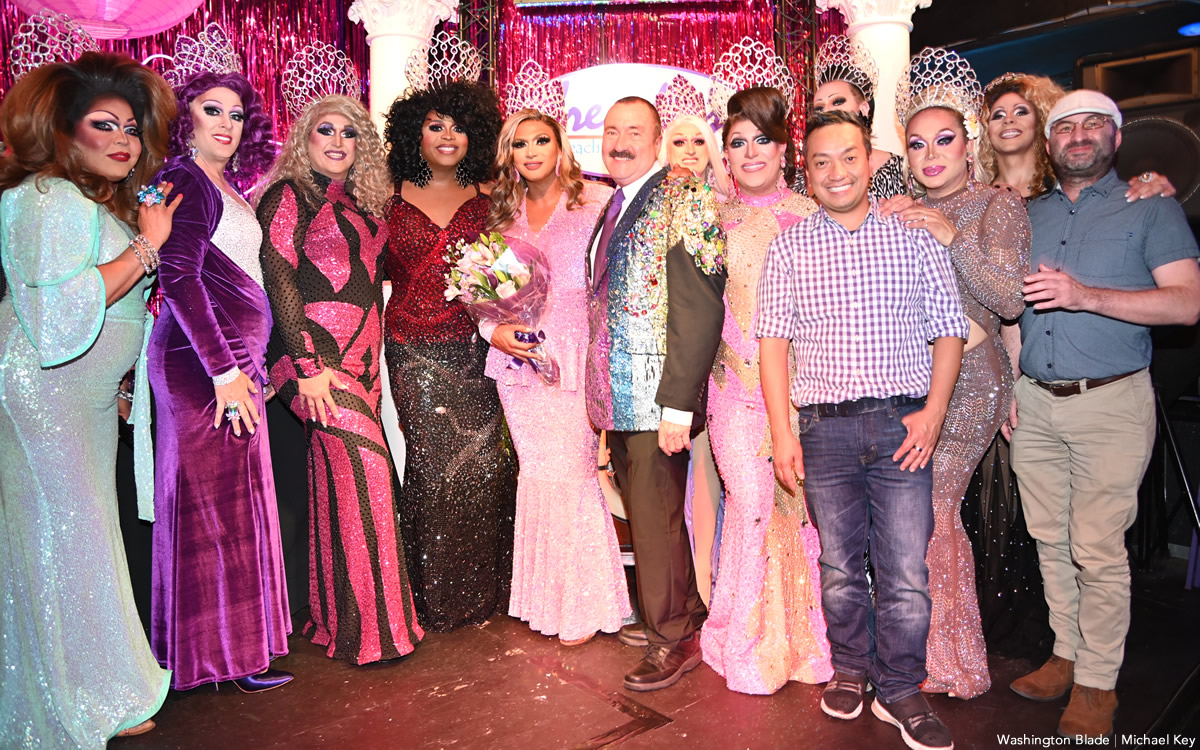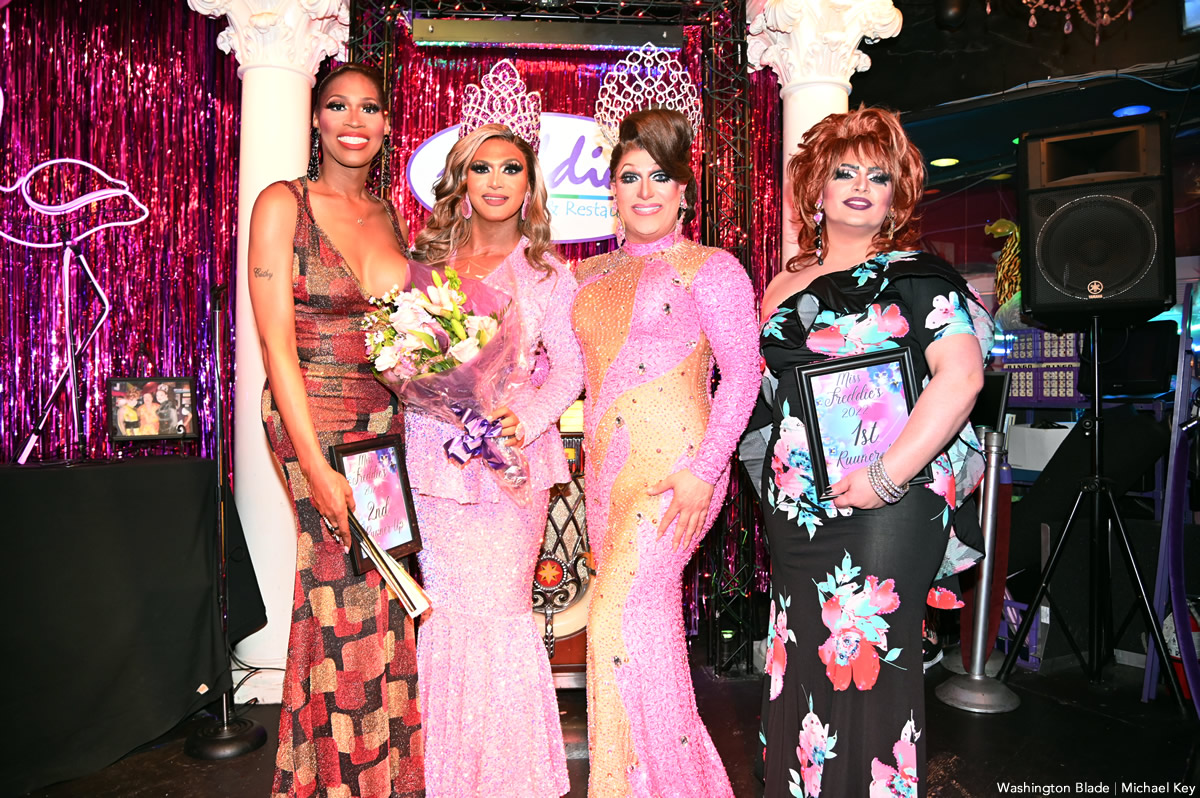 Check out final season of 'Grace and Frankie' — it ends well 
Groundbreaking show highlights queer, straight elders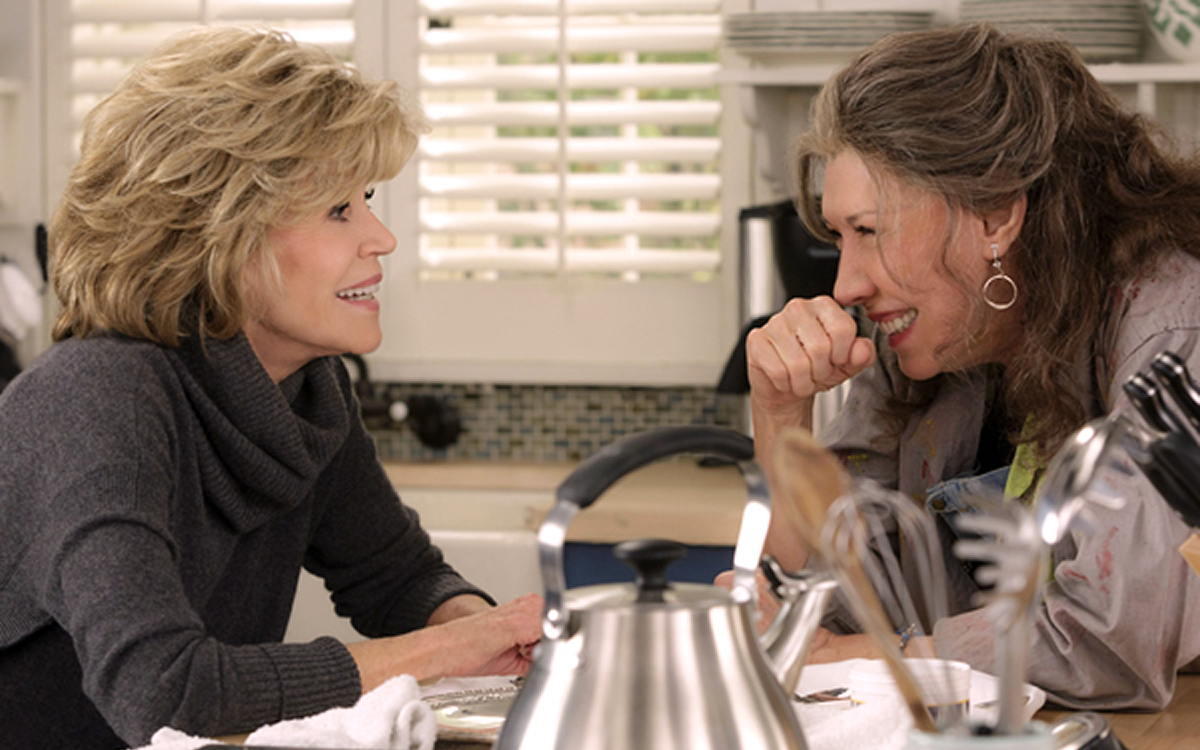 They make up a fake Jewish holiday (M'Challah) to avoid seeing their friends, lie to their kids about killing their bunny, obsess over playing John Adams in a (very gay) community theater production of the musical "1776" and create vibrators that glow in the dark. Their children sell their house out from under them and make them wear panic alerts.
These people might well creep you out in real life.
But, thankfully, they're the funny and engaging characters on "Grace and Frankie," the series, whose seventh and final season has recently dropped on Netflix.
The show, starring Lily Tomlin, 82, (Frankie) and Jane Fonda, 84, (Grace) as two hetero elders whose husbands (Martin Sheen, 81 as Robert and Sam Waterston, 81, as Sol) leave them to marry each other, is, deservedly, Netflix's longest-running series.
In 2019, there were 54.1 million people in the United States over 65, according to a Administration for Community Living of the U.S. Department of Human Services report. Elders, the study says, are expected to make up 2l.6 percent of this country's population by 2040.
There are nearly three million (2.7 million) LGBTQ people over aged 50 in the U.S. and 1.1 million queer elders 65 and older in this country, according to a 2017 Movement Advancement Project and SAGE report.
Yet aside from "Transparent," few TV series (broadcast, cable or streaming) have featured, let alone, been centered around, older queers.
"Grace and Frankie" is the rare series that's focused on the lives of elders (hetero and queer). Unlike some shows that showcase older people, it's been mostly entertaining, even thought provoking, rather than dull or didactic throughout its run.
Set in San Diego, "Grace and Frankie" throughout its seasons has told the story of how Frankie and Grace have created a life of their own as Robert and Sol have entered a new chapter of their lives as a same-sex couple.
Frankie, Grace, Robert and Sol, who are in their 70s, are affluent. Robert and Sol are successful divorce lawyers. Grace has run a flourishing cosmetics company. Frankie is a new-agey artist who teaches art to ex-convicts.
When Robert and Sol say that they're leaving them to wed each other because same-sex marriage has become legal in California, Frankie says she's done a fundraiser for that.
The beach house where Grace and Frankie live is breathtakingly gorgeous. Yet these characters encounter the indignities and dilemmas of aging from learning about social media to coming out in late life to memory loss to end-of-life decisions.
Grace and Frankie run up against the condescension that older women often face. Yet though these are serious concerns, "Grace and Frankie" hasn't been a downer.
In one episode, as I've written before in the Blade, Grace and Frankie, though they're practically jumping in front of his face, can't get a store's sales clerk to notice them. Because he's paying so much attention to a young woman. Frankie gives up and steals a pack of cigarettes. If "you can't see me," Frankie says, "you can't stop me."
In season two, their friend Babe (Estelle Parsons), who is terminally ill, tells Frankie and Grace that she wants them to help her end her life. Though it's difficult emotionally for them, the women give their friend Babe a good-bye party that's joyous without being maudlin.
Robert and Sol deal with Robert being in the early stages of dementia. This narrative is touching, but not sappy. Though you should have a tissue in hand for Robert and Sol's elevator moment in the show's finale.
Like many old people, the characters have their ups and downs in relating to their adult children. These off-spring from Brianna (June Diane Raphael), a 21st century Cruella de Vil, to Bud (Baron Vaughn), the often wrong-headed "good son," would try any elder's soul.
The main pleasure of "Grace and Frankie" is watching Tomlin and Fonda. The two forces of nature, friends since their "9 to 5″ days, make you laugh and cry with the BFFs Grace and Frankie.
TV series, like everything, have to end. Check out "Grace and Frankie." It ends well.