February 28, 2020 at 12:32 pm EST | by Patrick Folliard
Out Latinx actress savors role in 'Grapes of Wrath' sequel at Arena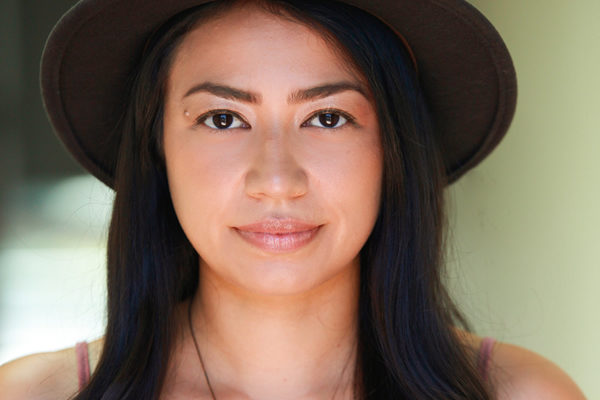 'Mother Road'

Through March 8

Arena Stage 

1101 Sixth St., S.W.

$41-95

202-488-3300
When Natalie Camunas was asked to play Amelia, a young migrant worker in Octavio Solis' "Mother Road," a contemporary sequel to John Steinbeck's Dust Bowl saga "The Grapes of Wrath," she was excited to learn more about what she deems a very American experience.
Now making its East Coast premiere at Arena Stage with a production conceived by The Oregon Shakespeare Festival, "Mother Road" is about terminally ill William Joad's search for a relative to whom he can leave his prosperous Oklahoma farm. Much to Joad's surprise, his only living heir is Mexican-American, sometime-migrant worker Martín Jodes. What follows is a tumultuous road trip filled with scrapes and discussion surrounding race, immigration, social justice, sexuality and family. Camunas plays Martín's jilted bride.
"I get cast in these stories and I think it's assumed because of how I look that there's a narrative on my skin, that I'm closer to the migrants' story than other actors," says Camunas, 32. "But for me, there's no personal connection. What I know about migrants, I've learned through art."
In 2018, Camunas understudied four of 12 parts in Luis Valdez's "Valley of the Heart," a Romeo and Juliet story of Japanese and Mexican farmworkers during the time of WWII Japanese internment. And now "Mother Road" with its storyline and details, has added to her knowledge. She says, "America was built on the backs of immigrant populations and there's never really enough representation in the theater. More would be better."
Camunas, an enthusiastically self-described queer second-generation Latinx actor, is particularly pleased that Arena, whose mission focuses on producing American works, markedly includes "Mother Road" in that canon.
"Latin immigrants and migrant workers have always been here," she says. "So anytime we can dive into stories and put that experience in context on the main stage, or any experience that we have yet to see on stage for that matter, it's compelling and necessary."
Every show has its miracles, and "Mother Road" is no exception. One of the production's magic moments has been getting its chorus right, says Camunas, who plays Chorus Leader in addition to Amelia.
"We had very little to do to restage the show in Arena's in-the-round Fichandler space, and five of the members were new additions to the cast."
Fortunately, adds Camunas, the production was helmed by out director, Bill Rauch.
"He's a solution-based director. That alleviates worry. If the captain of the ship isn't panicking that trickles down to the cast in a very good way. Also, Rauch is collaborative — entirely egoless about the story and the narrative. That's so important to me."
Because Camunas is primarily cast in new works, she's been afforded opportunities for collaboration. Typically, rehearsals begin with the playwright in the room making changes, prompting the shape of the work to shift as actors discover their characters.
"It's very gratifying to have a director or playwright who affirms your input about dialogue, blocking and costume editing," she says. "When everyone is on the same page like that, the work really pops."
Her entry into showbiz was tentative. After graduating from University of Southern California with a B.A. in communications in 2009, Camunas was unsure what to do next. On impulse, she took a marketing internship at The Unusual Suspects Theatre Company in Los Angeles. There she learned how a theater company actually worked and that artists could successfully forge careers in the arts.
Encouraged by her mentor, busy actor Matt Orduna, she reluctantly began studying acting. Turns out, she loved it, and after two years of training, she began working professionally and has worked consistently ever since — mostly regional theater, some TV and film, and a lot of voiceover work (where being bilingual in English and Spanish has been advantageous).
After "Mother Road," Camunas plans to return to her home in Los Angeles and be with her girlfriend, a creative director in marketing, and their dog, a female Shiba Inu named Chuck. After going hard at regional theater for several years, she'd like to focus on TV and film. She says, "It's time to stay put for a while."